Federal Transportation Agency Proposes New Marijuana Testing Policies To Reduce False Positives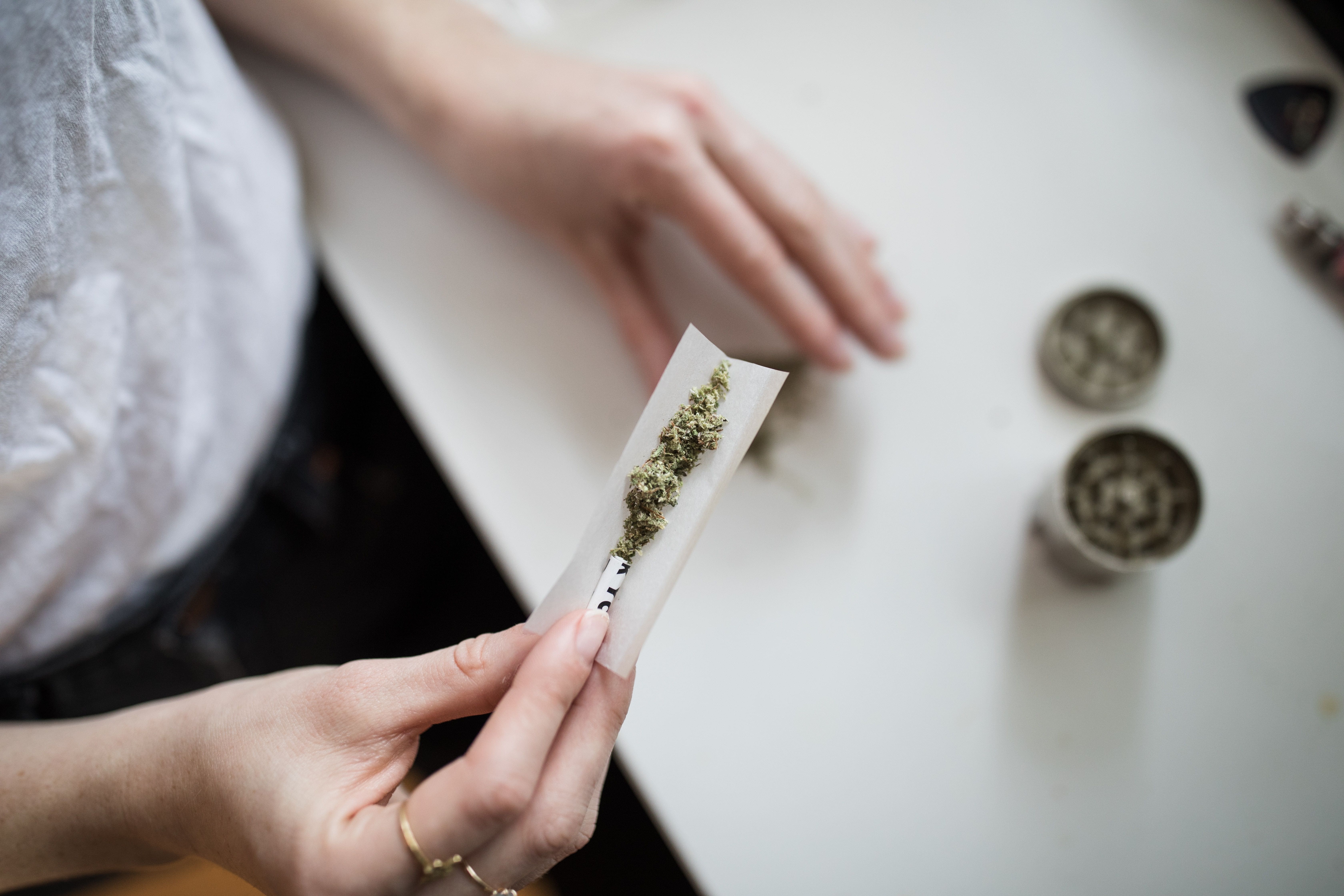 The U.S. Department of Transportation (DOT) is proposing a new drug testing policy that could have significant implications for workers who use marijuana off the job.
Current DOT policy mandates urine testing, which advocates and experts view as problematic because, for one, THC metabolites can show up in a person's urine for weeks or months after consumption—resulting in false positive results for people who are not actually impaired on the job.
The practice of forcing workers to urinate in a collection jar is also viewed as a particularly invasive procedure. Now, in a notice published in the Federal Register late last month, the department is recommending that testing of oral saliva be added as an alternate option.
"This will give employers a choice that will help combat employee cheating on urine drug tests and provide a more economical, less intrusive means of achieving the safety goals of the program," DOT said.
—
Marijuana Moment's journalism is made possible by readers like you who value this work enough to support us with monthly pledges on Patreon. If you rely on our reporting to stay informed about key cannabis developments, please help us keep doing this by becoming a sustaining subscriber today.
Backing us at the $25/month level also gets you access to our Bill Tracker so you won't miss any important marijuana legislation in your state.
—
But looked at from another perspective, oral testing could also prevent people who casually use cannabis from being penalized for consuming weeks prior to a urine test. That's because, depending on frequency of use, THC is generally detectable in saliva anywhere from one to 24 hours after use, according to the notice.
Further, the DOT proposal says there would be a "4 nanogram per milliliter screening test cutoff for THC," which "would detect use of marijuana while eliminating possibilities of positive tests resulting from passive exposure."
That recommendation is based on research from the U.S. Department of Health and Human Services (HHS), which "concluded that a 4 ng/mL screening test cutoff for THC would detect use of marijuana while eliminating possibilities of positive tests resulting from passive exposure."
Advocates are celebrating the move, saying that while such tests can unfortunately nab people who aren't still high from cannabis use the previous day, they will greatly cut down on false positives overall as compared to urine screening.
"Oral fluid testing may not be perfect, but it's a big improvement over the urine tests now required by DOT," California NORML Director Dale Gieringer told Marijuana Moment. "Unlike urine tests, oral fluid tests allow for weekend, off-the-job use of marijuana by workers in safety-sensitive jobs. They are also far less invasive of bodily privacy."
"I'm not about to wait around for the government to eliminate all forms of marijuana drug testing—a highly unlikely prospect while it remains a scheduled drug—when we can relieve many workers now of the indignity of having to piss in a cup for their jobs," he said.
A public comment period for DOT's proposed rule change is open until March 30.
On the other side of the spectrum, another federal agency proposed last year that they should expand workplace drug testing by allowing certain employers to collect and analyze samples of workers' hair—a move critics say would lead to disproportionate job-related punishments for people of color.
Workplace drug testing issues continue to be raised, especially as more states move to legalize cannabis in some form and many industries are facing workforce shortages.
For example, House appropriations legislation and attached reports passed by the House last year directed federal government agencies to reconsider policies that fire employees for using cannabis in compliance with state law. But that provision was not included in the omnibus package released by the chamber on Tuesday.
The White House Office of Personnel Management (OPM) recently issued a memo to federal agencies that says admitting to past marijuana use should not automatically disqualify people from being employed in the federal government.
Last month, a top Wells Fargo analyst says that there's one main reason for rising costs and worker shortages in the transportation sector: federal marijuana criminalization and resulting drug testing mandates that persist even as more states enact legalization.
In January, a coalition of more than two dozen congressional Democrats filed bill on promoting workplace investment to combat climate change, and they want to boost the workforce nationwide by protecting people in legal marijuana states from being penalized due to federal drug testing policies.
Just last week, the Illinois House of Representatives passed legislation to protect workers from being fired for using cannabis in their free time, with some exceptions.
Also last week, a Washington, D.C. Council committee unanimously approved a bill to ban most workplaces from subjecting job applicants to pre-employment marijuana testing. It would expand on previous legislation the D.C. Council approved to protect local government employees against workplace discrimination due to their use of medical cannabis.
This week, the St. Louis County Council approved a bill to ban pre-employment and random drug testing for cannabis for most county workers.
Following the enactment of adult-use legalization in New York, the state Department of Labor announced a policy change barring most employers from drug testing certain workers for marijuana.
Also, most government workers in Kansas City, Missouri will no longer face pre-employment drug tests for marijuana under an ordinance that the City Council approved last year.
New York Regulators Unanimously Advance Rule To Let People With Marijuana Convictions Open Shop Before Big Businesses Can Enter Market