Top Montana Officials Oppose Marijuana Campaign's Lawsuit For Electronic Signature Gathering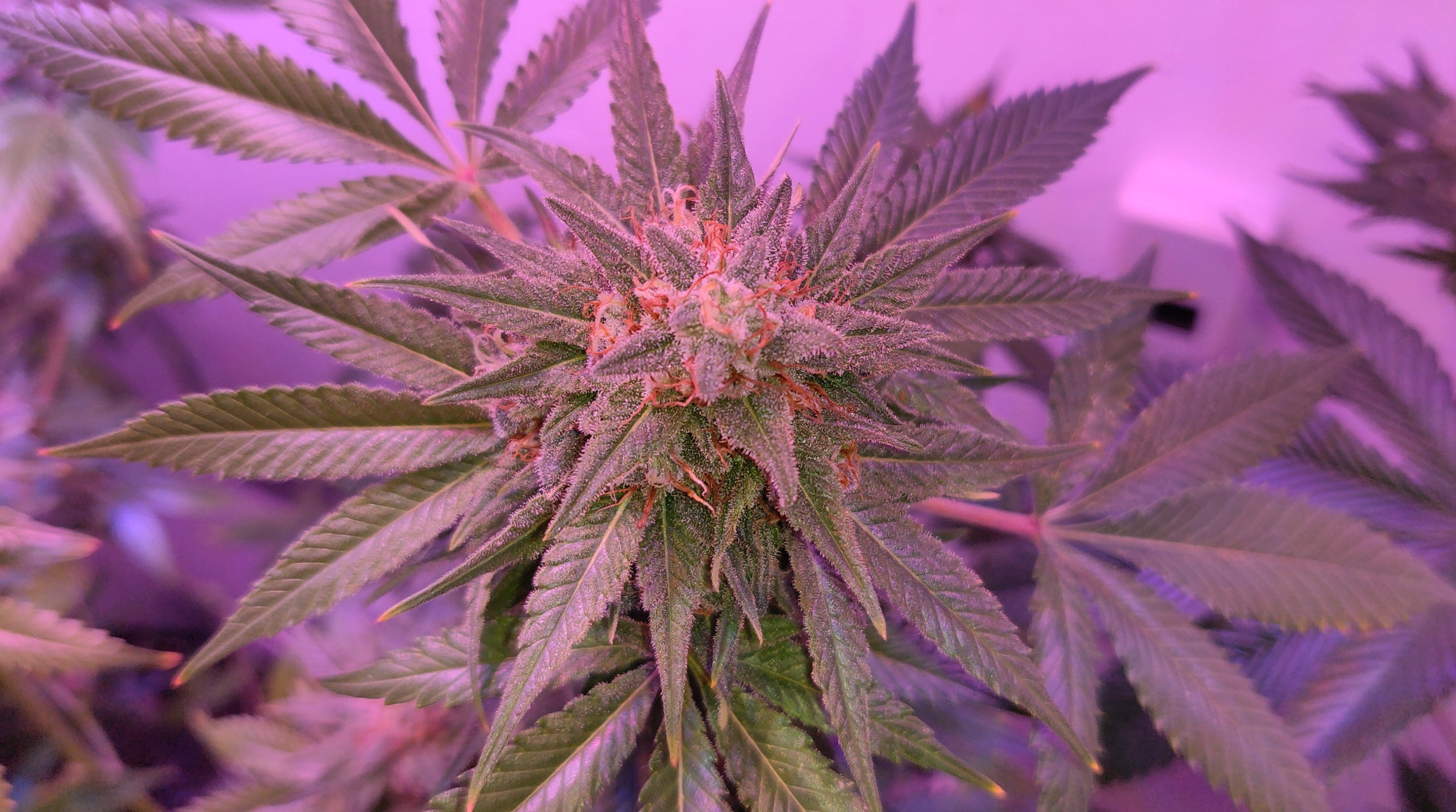 Montana advocates behind a proposed ballot initiative to legalize marijuana for adult use are facing resistance from top state officials over a lawsuit they filed requesting electronic signature gathering options amid the coronavirus pandemic.
Lawyers representing the state attorney general and secretary of state filed a response to the suit last week, contending that there are no shortcomings with Montana election laws, and they blamed the campaign itself for failing to begin gathering signatures for their measure earlier. They implored the court to dismiss the lawsuit, and a hearing on the motion is scheduled for Tuesday.
New Approach Montana filed the suit earlier this month, and they had two requests for the state: allow digital petitioning due to social distancing and stay-at-home orders and extend the deadline for signature submissions from June 19 to August 3. The state defendants in the case did not address the latter request in their new filing.
The proposed statutory initiative the group is backing would allow adults 21 and older to possess and purchase cannabis from licensed retailers. They're also behind a constitutional amendment measure that would make a technical change to state law specifying that only those 21 and older could participate in the market.
In their response to the suit, the state officials argued that the issue is not germane to the courts and should be settled by either the executive or legislative branch. They said the issue is related to "a health emergency and a resulting order by the Governor," and plaintiffs are asking the court to "indiscriminately modify the State's election laws."
"Plaintiffs' 'emergency' is the result of their own strategy and a public health emergency as declared by the Governor and has nothing to do with election statutes," they said.
Pepper Petersen, political director of New Approach, told Marijuana Moment that the group has "every confidence the courts will make the right accommodations to help Montana's initiative process continue in the face of COVID-19."
"Obviously democracy isn't completely immune to the coronavirus, but it is resilient, and we are sure the courts will see that our citizen democracy could also use a bit of help to stay healthy during this unprecedented pandemic," Petersen said.
The campaign filed a response on Friday, disputing claims made by the state officials. They said the attorney general and secretary of state "either miscomprehend or mischaracterize the basis for Plaintiffs' Emergency Motion for Declaratory and Injunctive Relief" and argued that their request would not involve creating new legislation. Rather, it would simply enable the state to leverage an existing law providing for electronic signatures in legal matters.
"Plaintiffs fully recognize that in normal times, there would be no basis upon which they could or would ask this Court to grant the relief they seek in this case," the filing states. "In these extraordinary and unprecedented circumstances, extraordinary relief is justified. Plaintiffs respectfully request that this Court grant their emergency motion for declaratory and preliminary injunctive relief."
Marijuana Policy Project Deputy Director Matthew Schweich, who is helping to lead the Montana campaign, told Marijuana Moment that the campaign "has proposed a pragmatic and reasonable solution to an important problem: how do we ensure that democratic processes are maintained during this pandemic."
"By extending the submission deadline and allowing electronic signatures, Montana can both preserve the ballot initiative process and protect public health," he said.
As Montana Free Press reported, it's not especially surprising that either Secretary of State Corey Stapleton or Attorney General Tim Fox would oppose the group's request, given their overall opposition to the issue of cannabis legalization as well as alternative election policies such as mail-in voting. Stapleton specifically warned in 2017 that allowing mail-in ballots would lead to legalization.
New Approach Montana is far from alone in its request for electronic signature gathering during the health crisis.
In Arizona, the organizers of a legalization effort are petitioning the state Supreme Court to instruct the secretary of state to allow people to sign cannabis petitions digitally using an existing electronic system that is currently reserved for individual candidates seeking public office.
California activists for campaigns to amend the state's legal cannabis program and legalize psilocybin mushrooms also asked for a digital petitioning option, though they haven't taken court action.
Likewise in Washington, D.C., advocates for a measure to decriminalize psychedelics asked the mayor and local lawmakers to accept online signatures for their ballot petition.
Other drug policy reform campaigns are also struggling during the COVID-19 pandemic.
A campaign to legalize cannabis in Missouri officially gave up its effort for 2020 earlier this month due to signature collection being virtually impossible in the face of social distancing measures.
An effort to legalize medical cannabis in Nebraska is also facing signature gathering challenges.
In Oregon, advocates for a measure to decriminalize drug possession and a separate initiative to legalize psilocybin for therapeutic purposes have suspended in-person campaign events amid the pandemic.
Idaho medical cannabis activists announced that they are suspending their ballot campaign, though they are still "focusing on distributing petitions through online download at IdahoCann.co and encouraging every volunteer who has downloaded a petition to get them turned in to their county clerk's office by mail, regardless of how many signatures they have collected."
North Dakota advocates said that they are suspending their campaign to put marijuana legalization on the November ballot due to the coronavirus outbreak.
In New York, Gov. Andrew Cuomo (D) conceded earlier this month that the 2020 legalization push is "effectively over" in the legislature. Coronavirus shifted priorities, and comprehensive cannabis reform seems to have proved too complicated an issue in the short-term.
This story has been updated to include commentary from the campaign and details about their response to the state officials.
Read New Approach Montana's response to the state officials below: 
Psilocybin initiative respo… by Marijuana Moment on Scribd
New Mexico Governor Says Legal Marijuana Revenue Could Have Offset Coronavirus's Economic Hit
Photo courtesy of Mike Latimer.