Civil Rights Groups Push New Jersey Governor To Pardon People For Marijuana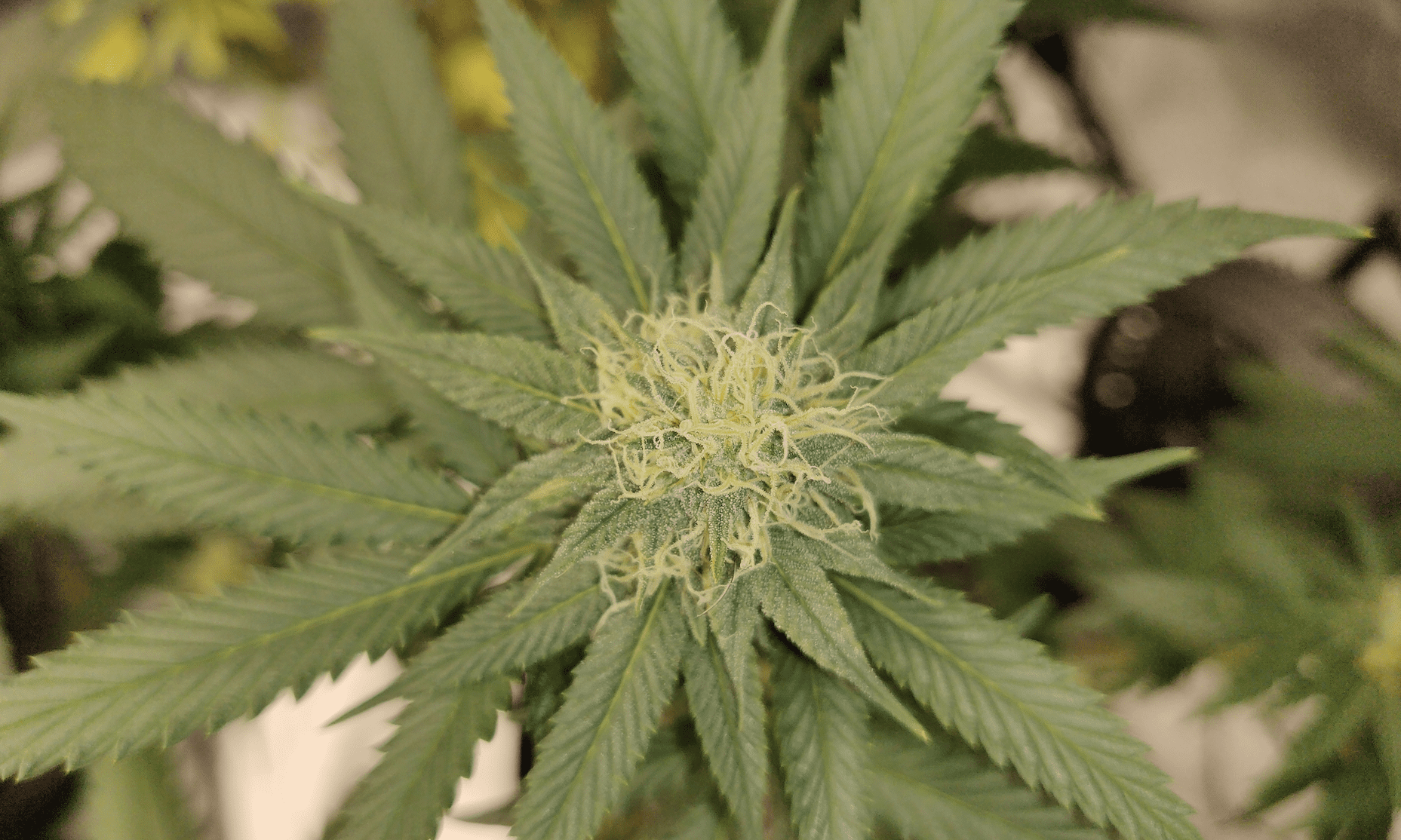 A coalition of civil rights and drug policy reform groups is calling on the governor of New Jersey to systematically issue pardons for people with marijuana convictions to supplement the state's voter-approved move to legalize cannabis.
While lawmakers sent the governor legislation last week that would provide opportunities to have marijuana-related records expunged, the organizations—including ACLU of New Jersey and NAACP New Jersey State Conference—say it does not go far enough to right the wrongs of cannabis criminalization.
In a letter sent to Gov. Phil Murphy (D) that was shared exclusively with Marijuana Moment, the organizations laid out a suggested step-by-step structured pardon plan which would begin this month and escalate through next September.
"New Jersey still, to this day, has very harsh penalties for cannabis related offenses. We have people in prison, jail, on parole, in drug court, and being supervised as a result of conditional discharge due solely to cannabis related offenses," the groups, which also include Latino Action Network and Salvation and Social Justice, wrote. "While expungements, when they take effect, will help many people, they will not alone help this group of people hit hardest by prohibition."
The first group that the coalition says the governor should issue pardons for are those currently incarcerated over marijuana or paraphernalia convictions, those in jail awaiting trial for those offenses and non-citizens with felonies for marijuana crimes that are eligible for expungements. Non-citizens with felonies for any cannabis or cannabis paraphernalia related offenses are also priorities, they said.
Next, they say that people on parole or pretrial supervision for cannabis convictions should be granted clemency. After that, Murphy should pardon those in drug court or on probation for the offenses. The list ends with "any person that is being monitored or supervised in any way for offenses involving solely cannabis or cannabis paraphernalia" who isn't already in one of the groups suggested earlier in the timeline.
"New Jersey is going from full criminalization of cannabis, with harsh penalties and overzealous enforcement, to full legalization. Yet we still have people in jail, prison, on parole or probation, in drug court, or under other supervision due solely to cannabis offenses," Evan Nison, a national board member for NORML who spearheaded the effort to bring the groups together for the call-to-action for Murphy, told Marijuana Moment.
"I wrote this proposal because it is sometimes easy to claim victory too fast and leave people behind," he said. "The governor has done a great job at advocating for legalization to help stop cannabis arrests going forward, and helping make expungements easier for people with records. However there are still people who only pardons can help."
Murphy, when pressed by a reporter earlier this month on whether he has plans to exercise his unilateral clemency powers to help people harmed by marijuana criminalization, ducked the question.
"I don't have anything to update you on on much of what you've asked," he said. "Clemency and pardons, no news to report."
He also avoided directly answering a question about the issue at a press conference he held last month after appointing a top official to oversee the implementation of legal cannabis regulations.
"We'll have a lot more guidance as to where the world is headed" when cannabis implementation legislation is signed into law, he said.
The bill that's now on his desk following last week's votes by the Senate and Assembly does contain some provisions to vacate certain past marijuana convictions, but advocates say that too many people will be left behind without gubernatorial action.
"While the legislation attempts to reduce and cut short punishments for some cannabis offenses, it is extremely limited in which charges it covers and that provision won't take effect until late 2021," Nison said. "Pardons are still needed to release people from jail and to allow people to begin getting on with their lives now."
Also signing the new letter to the governor are New Jersey Policy Perspective, NORML, Marijuana Policy Project, Law Enforcement Action Partnership, Doctors for Cannabis Regulation, New Jersey Harm Reduction Coalition and New Jersey United for Marijuana Reform.
Part of the motivation for the pardon push is that governors in other states have taken that step in the name of restorative justice.
Illinois Gov. J.B. Pritzker (D) pardoned thousands of people who had previously been convicted of cannabis possession in December 2019 prior to the first legal marijuana sales in the state. He said in October that more cannabis clemency was coming.
Colorado Gov. Jared Polis (D) used a recently enacted law to grant nearly 3,000 pardons for people convicted of possession one ounce of less of marijuana.
In June, more than 15,000 people who were convicted for low-level marijuana possession in Nevada were automatically pardoned under a resolution from the governor and Board of Pardons Commissioners.
Washington State Gov. Jay Inslee (D) has also issued pardons for cannabis offenses.
While Murphy has yet to announce any plans on clemency of his own, state Attorney General Gurbir Grewal (D) late last month directed prosecutors to adjourn most marijuana possession cases until at least January 25.
A majority of New Jersey voters support having the governor take the unilateral clemency action, with 51 percent saying in an October poll that he should pardon marijuana convictions at all levels, rather that just those for simple possession.
In addition to the legalization implementation bill to set up regulations for a legal cannabis market that lawmakers sent to the governor's desk last week, they also approved legislation to lower the penalties for possessing psilocybin mushrooms.
Meanwhile, the Senate president and other lawmakers are calling for a new constitutional amendment to ensure that tax revenue from marijuana sales goes toward communities most impacted by criminalization.
Read the groups' full letter and proposed clemency plan for Murphy below:
New Jersey Marijuana Pardon Proposal by Marijuana Moment on Scribd
New Congressional Bill Pressures States To Expunge Drug Convictions
Photo courtesy of Mike Latimer.