Illinois Governor To Pardon More People For Marijuana In The 'Coming Months'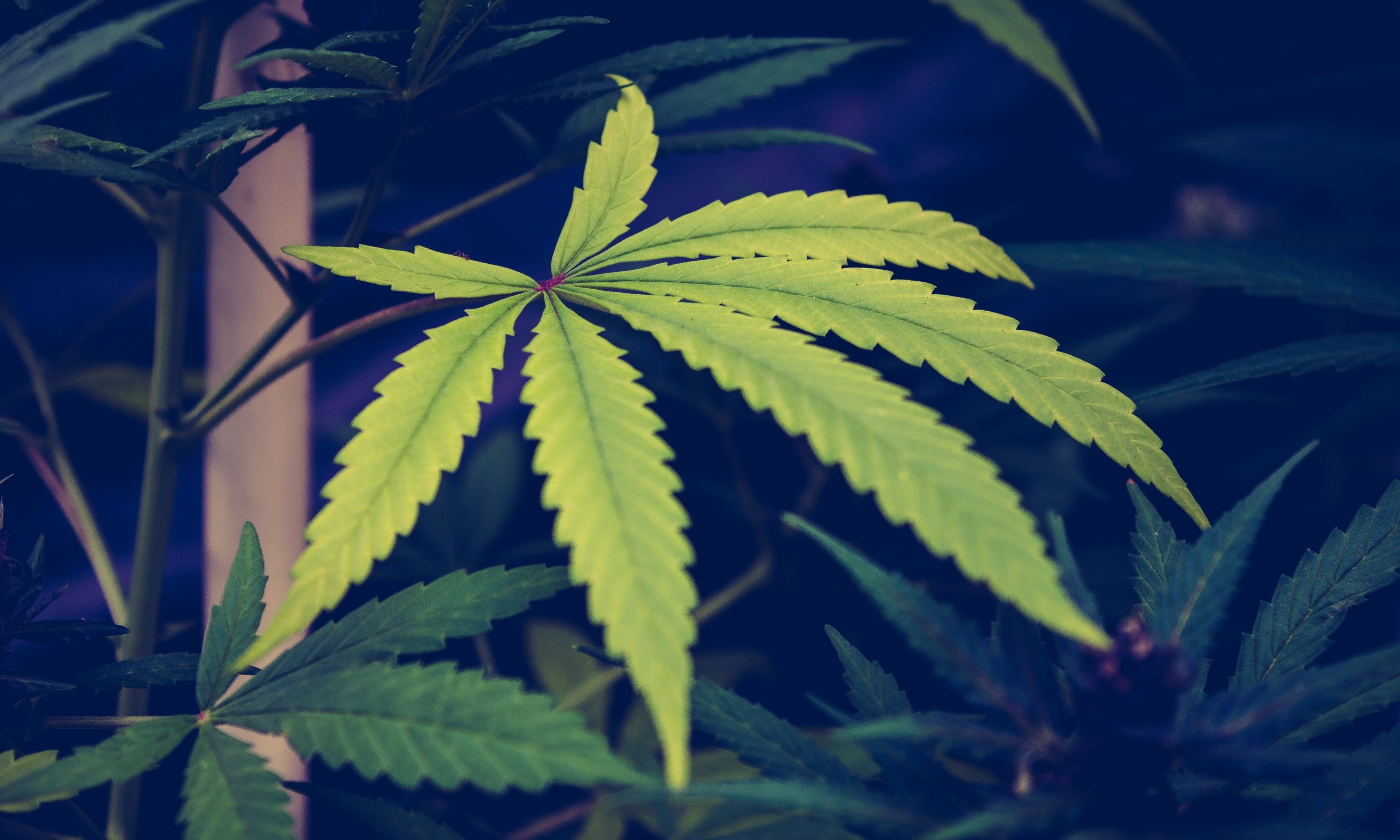 The day before Illinois's legal marijuana sales began earlier this year, Gov. J.B. Pritzker (D) pardoned thousands of people who had previously been convicted of cannabis possession. On Tuesday, he said that more acts of cannabis clemency are on the way and that he is pushing more broadly for "decriminalizing minor non-violent offenses" and instituting "a public health approach" to drugs.
"Through the law legalizing cannabis, Governor Pritzker has already pardoned over 11,000 individuals for low-level cannabis offenses, and more are expected over the coming months," his office said. "Through these pardons, thousands of families are no longer prohibited from having access to human services, financial aid for school, professional licensing, jobs, and housing."
The announcement came at the end of a press release on steps the governor's administration is planning to take to foster a "more equitable criminal justice system."
"We're building toward an Illinois that works for everyone—and criminal justice reform is a key element of that holistic approach. Together we will shape a more equitable system of justice that makes our state stronger and safer and expands opportunities for all our residents to improve their lives," Pritzker said. "At the state level alone, we spend billions of dollars a year keeping too many people in an overcrowded prison system that has proven itself too expensive, too punitive and wholly ineffective at keeping Illinois families safe."
"As we move forward with the General Assembly to pass comprehensive criminal justice reform, it is my hope that the nation will look to Illinois as a leader in true equity and justice for generations to come," he said.
Through these principles, we will address the structural flaws of a criminal justice system that has demonstrated itself to be too expensive, too punitive, and too ineffective at keeping ALL families safe. pic.twitter.com/gOBqfIpiHQ

— Governor JB Pritzker (@GovPritzker) October 6, 2020
Among other steps, the plan calls for updating laws on drug offenses and using "a public health approach to address mental health and addiction."
"Illinois will decrease unnecessary admissions into prison, match modernized sentencing standards across the country, and limit criminal justice system involvement for non-violent offenders who need and would benefit from a public health intervention," the release says.
The plan also generally calls for "decriminalizing minor non-violent offenses," though it doesn't specifically say if the governor will seek to remove the threat of incarceration for any low-level drug possession as would be the case if a proposed decriminalization ballot initiative in Oregon is approved by voters there next month.
Other steps in the Illinois plan include ending cash bail, limiting pretrial detention, reducing prison stays and updating standards for use of force by police officers.
As we move forward with the General Assembly to pass comprehensive criminal justice reform, it is my hope that the nation will look to Illinois as a leader in true equity and justice for generations to come.

— Governor JB Pritzker (@GovPritzker) October 6, 2020
Meanwhile, the state is continuing to see record marijuana sales month over month. On Monday, the Department of Financial and Professional Regulation announced that consumers purchased more than 1.4 million marijuana products worth a total of nearly $67 million in September alone. Almost $18 million of those sales came from out-of-state visitors.
A quarter of cannabis tax revenues are earmarked for a social equity program, and in May, the state also announced it was making available $31.5 million in restorative justice grants funded by marijuana tax revenue.
That said, there have been stumbles on the way toward achieving an equitable market. Regulators were sued after dozens of would-be social equity licensees were denied an opportunity to take part in a licensing lottery over alleged problems with their applications. The state said it would approve 75, but only 21 ended up qualifying—and critics say that the resources it takes to submit an acceptable application create barriers for the same people the special licenses are meant to help.
Pritzker announced last month that rejected applicants would be allowed to submit corrected forms. But this week, investors who were finalists in the initial round filed a new lawsuit, alleging that the decision to allow resubmissions would upend their ability to win licenses.
In the meantime, another round of cannabis pardons, as Pritzker's office announced are on the way as part of the new criminal justice reform plan, will at least help some people harmed by prohibition enforcement to move forward with their lives.
When it comes to granting relief for past marijuana convictions, Illinois isn't alone.
Last week, Colorado Gov. Jared Polis (D) used a newly enacted law to grant nearly 3,000 pardons for people convicted of possession one ounce of less of marijuana.
In June, more than 15,000 people who were convicted for low-level marijuana possession in Nevada were automatically pardoned under a resolution from the governor.
Washington State Gov. Jay Inslee (D) has also issued pardons for cannabis offenses.
New Jersey Governor Promotes Marijuana Legalization Referendum In New Ad