New Jersey Lawmakers Want To Put Marijuana On The Ballot Again, To Steer Revenue To People Hurt By Drug War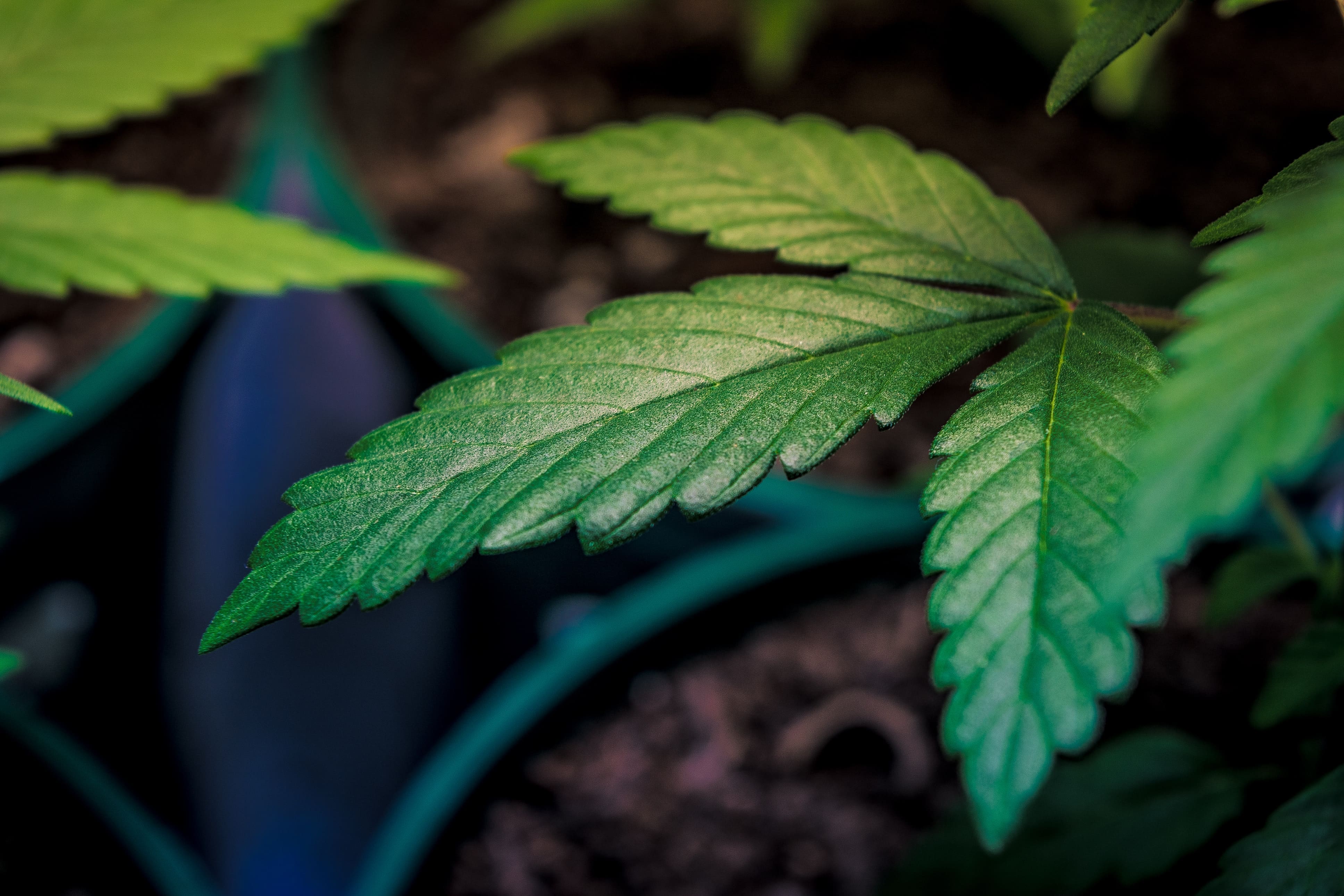 Voters in New Jersey overwhelmingly approved a marijuana legalization referendum last month, and top lawmakers are already proposing putting cannabis back on the ballot for another vote—but not to undo the reform. Rather, the Senate president and other legislators are pushing a new constitutional amendment to make sure that cannabis tax revenue is steered toward communities harmed by prohibition enforcement.
Meanwhile, in a separate move, lawmakers are stripping a controversial psychedelic mushroom provision out of a bill to decriminalize marijuana in order to ease the path for its passage.
On Tuesday, Senate President Steve Sweeney (D) and three other Democratic senators unveiled a measure that would funnel most revenue from the state's adult-use cannabis industry to what the lawmakers refer to as "impact zones," including Black and Brown communities impacted disproportionately by war on drugs. If approved by the legislature, the proposed constitutional amendment could go before state voters next November.
The legislators said their proposal came in response to pushback from equity advocates during legislative hearings last month on a bill to establish a regulatory framework for legal marijuana. More than two-thirds of voters approved the legalization ballot measure in last month's election, but lawmakers must first pass enabling legislation to get the market up and running. That bill will determine the flow of millions of dollars in state revenue in addition to the rules for growing, processing and selling commercial cannabis.
"Based on the testimony we heard in the legislature, it is clear that we need to do more to ensure that revenues from the legalization of adult-use cannabis are used primarily to remedy the devastating and disproportionate impact of the 'War on Drugs' on predominantly Black and Brown communities in our state," Sweeney and Democratic Sens. Sandra Cunningham, Nick Scutari and M. Teresa Ruiz said in a joint statement accompanying the proposed constitutional amendment.
The proposal would put before voters a measure that would allocate 70 percent of all state marijuana sales tax revenue and 100 percent of excise fees to social justice programs in the impact zones.
Remaining money would be divided to cover administrative costs of the regulating the new market, local law enforcement training programs and "other restorative justice programs in impact zones," the lawmakers' statement says. Municipalities choosing to levy an optional two percent sales tax would keep that money to spend locally.
The Senate version of marijuana enabling legislation has already been amended to redirect those state funds to the community impact zones, but the state Assembly hasn't adopted those changes. The competing bills have cleared committees in both chambers, but planned floor votes have been canceled as lawmakers continue negotiations with the aim of coming to an agreement on a unified approach.
It's possible the new equity proposal could provide the Senate with political cover to drop the equity amendments from its enabling legislation and punt the matter to voters. That might allow a quicker compromise with the Assembly and allow legal sales to begin sooner, but it would also leave equity provisions up in the air until voters decide the issue.
On the other hand, passing a constitutional amendment to fund equity efforts may offer additional protections by keeping the funds separate and shielded from the state's general budgeting process in which lawmakers could otherwise steer the money to other programs.
Democratic leaders in the Senate initially attempted to push the enabling legislation through the legislature just weeks after the election, in order to begin legal sales as soon as possible. But during public comment periods, social equity advocates said the measure failed to deliver on the ballot question's promise of compensating impacted communities for decades of discriminatory drug policy. Critics also took issue with cannabis tax revenue funding local police departments and the lack of home cultivation rights.
Also this week, Senate lawmakers moved to reverse a last-minute change made to a separate pending measure to decriminalize marijuana possession, removing a section that would have reduced criminal charges for psilocybin mushrooms. Now, the psychedelic reform is being repackaged into a separate bill.
Scutari, who chairs the body's Judiciary Committee and is one of the lawmakers behind the marijuana enabling bill, abruptly inserted the mushroom provision into the Senate version of the cannabis decriminalization bill last month.
Opponents said the mushroom plan went too far, however, with one Assembly Democrat calling the provision "a poison pill." The bill cleared the Senate has been stalled in the Assembly ever since.
The provision by Scutari would not have decriminalized psilocybin mushrooms, but instead would have reduced criminal penalties for possessing them. Rather than carrying a prison sentence of three to five years, first-time possession of the entheogenic fungi in New Jersey would instead be punished by up to a $1,000 fine and six months in jail.
Without the mushroom provision, the marijuana decriminalization measure is expected to pass later this month.
The psilocybin amendment, however, will live on in a different form. On Monday Assemblymember James Kennedy (D) introduced introduced a new bill containing similar sentencing reforms, NJ.com reported.
The constitutional amendment on cannabis revenue could qualify for the ballot if it is approved by both the Assembly and Senate with three-fifths supermajorities in a single legislative session or by simple majorities in two consecutive sessions.
Meanwhile, with neither cannabis decriminalization finalized nor the state's marijuana market details hammered out, New Jersey's attorney general told prosecutors last week to suspend most cases for marijuana possession until at least January 25, 2021, as lawmakers decide how to proceed.
"Fairness demands that we suspend prosecution of marijuana-related cases while we await direction from the Legislature on the parameters for decriminalization of marijuana and legalization of regulated adult-use cannabis," Attorney General Gurbir Grewal (D) said. "It simply does not make sense or serve justice to proceed with prosecutions on charges that may be foreclosed soon through legislative action."
Read the full text of the proposed cannabis revenue constitutional amendment below:
New Jersey Marijuana Revenue Constitutional Amendment by Marijuana Moment on Scribd
Democratic Congressman Criticizes Planned Marijuana Legalization Vote, Joining GOP Members