New Jersey Governor Appoints Top Marijuana Regulator Following Legalization Vote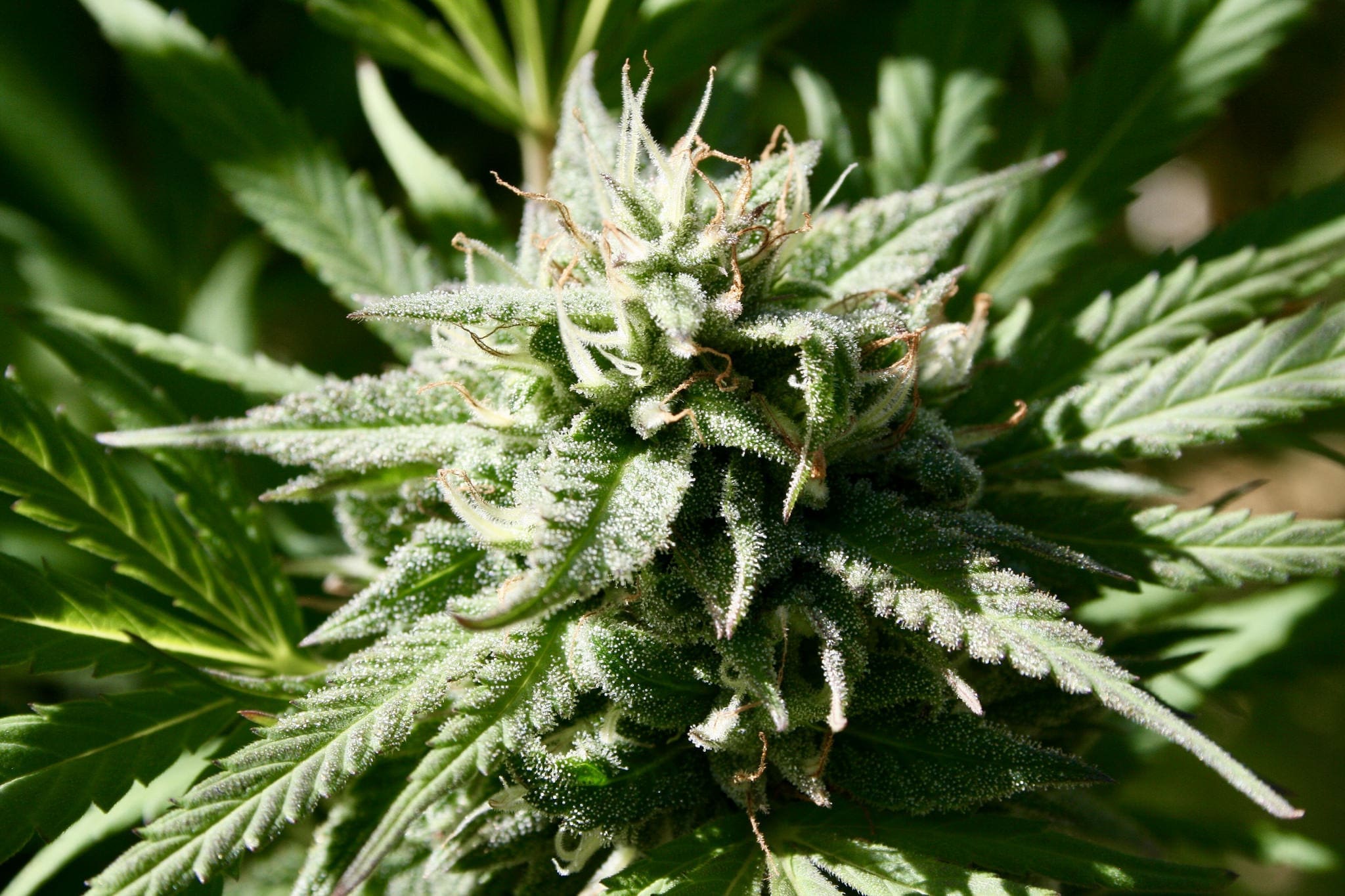 New Jersey lawmakers are already working on enabling legislation following Tuesday's vote in favor of a marijuana legalization referendum, with an Assembly committee hearing scheduled for Monday. And on Friday, the governor has announced his picks for regulators to lead the implementation of the program.
Gov. Phil Murphy (D) named Dianna Houenou, a current administration staffer and former policy counsel to the ACLU of New Jersey, to lead the state's Cannabis Regulatory Commission (CRC). And she immediately made clear that social justice will be a key objective.
"Cannabis legalization and regulation is just one illustration of much larger work that is needed to reform our drug policies wholesale," she told The Root. "We really are looking to make sure that equity is built into a regulated structure at the onset."
"There is no limit to how big we can dream and how creative we can get to make sure that people of color and specifically black people, who have been disproportionately negatively impacted by the war on drugs—making sure that they have room in this new industry," she said. "To benefit and to take part in setting up what can be a great boon for communities."
Murphy, who had consistently campaigned in favor of the legalization referendum in the lead up to Election Day, said that Houenou "has been a critical voice for social justice and equity on my team for the past year and a half after spending several years working on the fight to legalize marijuana with the ACLU."
"Her commitment to doing what is right and to leaving no one behind has powered our criminal justice reform agenda, and I am immensely proud that she will be continuing that commitment as Chair of the Cannabis Regulatory Commission," he said.
Proud to nominate @DHouenou360 and Jeff Brown to serve as Chair and Executive Director of the Cannabis Regulatory Commission.

Together, they will lead our effort to create an equitable, fair, and inclusive recreational marijuana marketplace.https://t.co/P30vHhndGN pic.twitter.com/260QoZpifq

— Governor Phil Murphy (@GovMurphy) November 6, 2020
The governor also named Jeff Brown, the current assistant commissioner of the state's Division of Medicinal Marijuana, as the executive director of the CRC.
During an earlier briefing on Thursday, the governor reiterated that legalization "is a matter of social justice, racial justice, economic justice and at the end of all that, flat out common sense."
"I am proud that New Jersey is now joining the other states which have similarly come to recognize that our outdated marijuana laws really ended up doing little more than sending predominantly black and brown, mostly young men, to jail and thereby limiting their potential and harming our communities and in some cases, changing their lives for the rest of their lives," he said. "I look forward to working with the legislature to swiftly pass enabling legislation that will set up a regulatory framework for adult use marijuana."
To that end, a top state senator recently said that he's been working on a bill to establish regulations for the recreational cannabis program. Sen. Nicholas Scutari (D), chair of the Judiciary Committee, told Marijuana Moment in an interview that the plan was to release the legislation on Thursday, but that did not happen.
Meanwhile, the Assembly Oversight Committee is set to hold a hearing on enabling legislation on Monday. It's not immediately clear if the bill will be identical to Scutari's version, though a staffer told Marijuana Moment that she expected it would be.
As New Jersey legislators prepare to take action on an implementation bill, the state's attorney general on Wednesday released guidance to police and prosecutors urging them to "exercise discretion" in pursuing cannabis cases as regulations are developed. However, he said they couldn't codify blanket policies that effectively decriminalize cannabis in the interim.
Murphy referenced that guidance during his briefing, stating that "recreational marijuana remains illegal under our state law" until the legislature approves regulations. That said, he stressed that "both prosecutors and law enforcement have very broad discretion to handle low level marijuana offenses," signaling that he wants them to avoid prosecuting people for low-level cannabis cases.
"I saw what the attorney general said and I hope there's a lot of weight on the word 'discretion,'" he said. "There's a wide discretion associated with actions that could be taken and I hope that that is the reality."
Announcing my appointments to the Cannabis Regulatory Commission. WATCH LIVE: https://t.co/LjGaca2d1M

— Governor Phil Murphy (@GovMurphy) November 6, 2020
Although the governor has framed his support for legalization as a step toward repairing the harms of past enforcement, on Friday he dodged a question about whether issuing commutations or pardons for people with existing low-level marijuana offenses would be part of his plan to push for restorative justice.
Instead, he again referenced the attorney general's guidance on prosecutorial discretion and vaguely said the state is going to "work on the legislation when we get that hopefully to my desk sooner than later."
The governor also predicted that it may take some time before retail sales launch in the state, telling a reporter that "I think it could" take up to a year.
"The [state's existing medical cannabis dispensaries] would like to be able to expand their operation sooner than that and that's something that I know, this is all pending legislation that's being worked on and establishing the commission and beginning to name commissioners and executive directors," he said. "All of that will begin to happen at least sooner than later."
"The medical establishments, as you likely know, have to prove that they are not eating into—no pun intended—their supply for the medical purposes, that they've got excess capacity and that's something that is clearly on the table, and that could theoretically happen sooner," he said.
Legalizing adult-use marijuana is a matter of social justice, economic justice, and racial justice.

With the appointments of @DHouenou360 and Jeff Brown to lead our Cannabis Regulatory Commission, we will ensure that legalization will be done equitably.https://t.co/OoletlADGS pic.twitter.com/fNypINX2bL

— Governor Phil Murphy (@GovMurphy) November 6, 2020
Scutari, the senator who will be introducing the enabling legislation, told Marijuana Moment that "retail sales will be available at the medical stores as soon as they have the product. That's the first wave of legal availability."
"The second is obviously newly started regulated businesses. That takes quite a bit longer. But there's no reason why, in the next 90 days, they can't grow any more product and get it out the shelves," he said, seemingly contradicting the governor's projected timeline. "I mean, not saying they will, but they could—it's not a physical impossibility."
Murphy, who congratulated other states that legalized cannabis on Tuesday, spoke in favor of the reform proposal in multiple interviews and campaign ads ahead of the vote. He's often discussed the need to enact the end prohibition as a matter of social justice and also to promote economic recovery from the coronavirus pandemic.
But when his state's legal cannabis system is up and running, the governor says he won't be partaking.
"I don't have a burning appetite to do it," he told 1010 WINS on Thursday, evidently playing into cannabis culture in a way he claimed he unintentionally did days prior. "I'm a dad of four. It wasn't a natural for me when we first started debating it."
In June, the state Assembly passed a marijuana decriminalization bill that would make possession of up to two ounces a civil penalty without the threat of jail time, though it hasn't advanced in the Senate.
This story has been updated to include additional comments and details from Murphy's most recent presser.
New York Governor Says Time Is 'Ripe' For Marijuana Legalization, And It'll Pass 'This Year'
Photo courtesy of Brian Shamblen.