Colorado Youth Marijuana Use 'Has Not Significantly Changed' Since Legalization, State Data Shows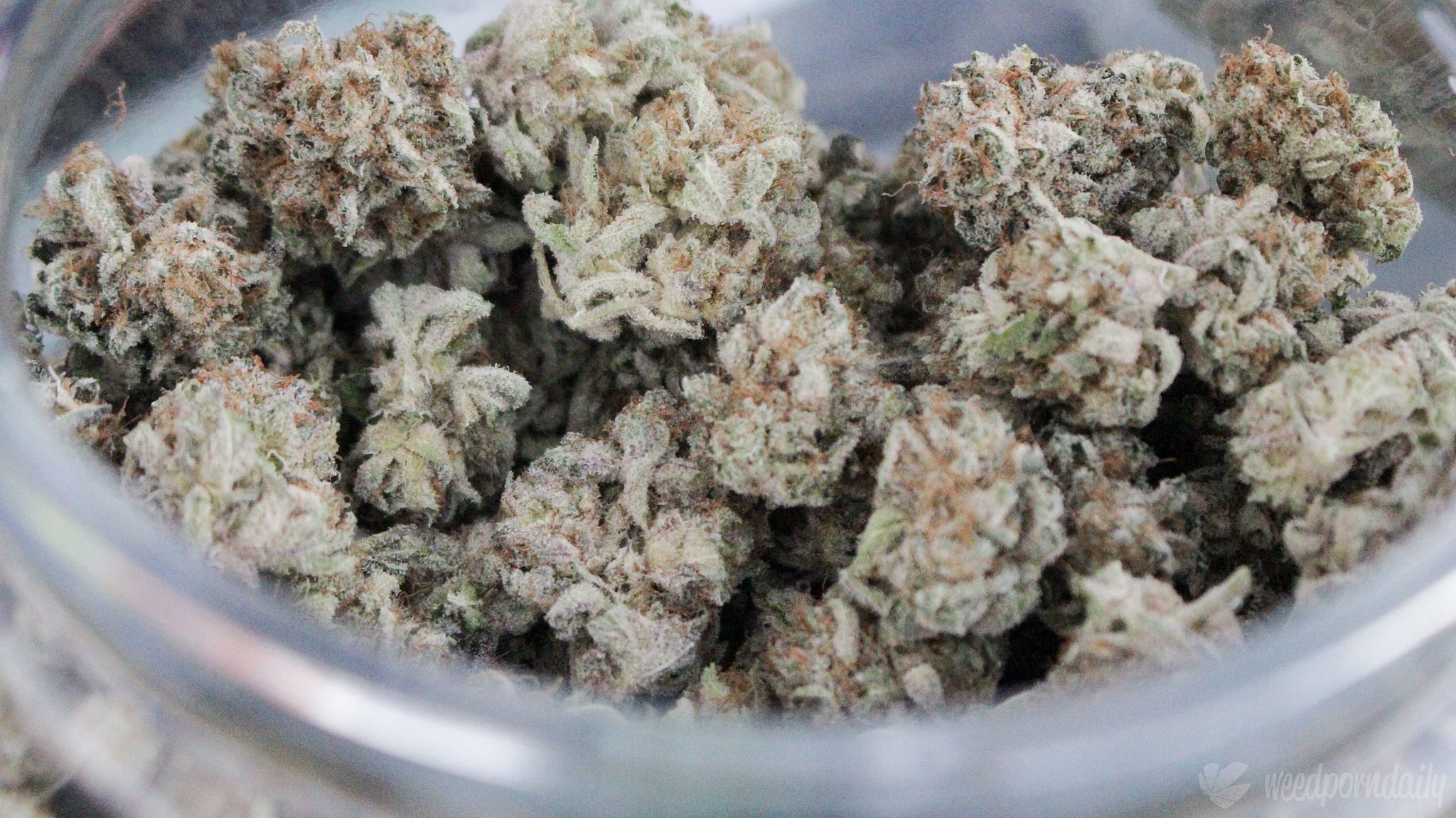 Youth marijuana use in Colorado "has not significantly changed since legalization" in 2012, but methods of consumption are diversifying, state officials announced in a report on Monday.
While the specific ways that teens are using cannabis are shifting—with more young people choosing to dab or vape cannabis instead of smoking it—the report offers additional evidence that ending the prohibition of marijuana for adult use hasn't led to a statistically significant increase in overall use among middle school and high school students.
The biennial Healthy Kids Colorado Survey shows that 20.6 percent of high school students and 5.2 percent of middle school students reported past 30 day cannabis consumption in 2019. For the high school category, that's 1.2 percentage points higher compared to the most recent biennial survey in 2017—but it's still lower than the last pre-legalization report in 2011, when that group's consumption rate was 22 percent.
There was no change for the middle school group from 2017 to 2019, but past 30 day use is lower than the 2011 pre-legalization rate of 6.3 percent.
"Youth marijuana use has not significantly changed since legalization, but the way youth are using marijuana is changing," the Colorado Department of Public Health and Environment (CDPHE) said in a press release.
An official with the White House Office of National Drug Control Policy's National Marijuana Initiative expressed a similar sentiment to lawmakers last month, stating that for reasons that are unclear, youth consumption of cannabis "is going down" in Colorado and other legalized states and that it's "a good thing" even if "we don't understand why."
Prohibitionist group Smart Approaches To Marijuana (SAM) framed the new state data differently, attempting to cast the 2019 numbers as showing dramatic increases in youth consumption. Initially, their press release stated that there was a 15.5 percent increase in cannabis consumption among kids aged 15 and under from 2017 to 2019.
Marijuana Moment pointed out to the group's executive vice president that that's wrong; the 15.5 percent figure is how many of those aged 15 and under reported past 30 day marijuana use in 2019, rather than a 15.5 increase. SAM has since corrected its release.
Later in its press release, SAM states that there was a 14.8 percent increase in past 30 day use in that age group over the two year period, which is technically accurate but appears to deliberately attempt to create the impression that there was a 14.8 percentage point increase. In reality, the data shows 13.5 percent of those 15 and under used marijuana in the past 30 days in 2017, with that growing to 15.5 percent in 2019.
The group also leaves out that the 2019 rate of 15.5 percent is not a statistically significant increase compared to the 15.4 percent rate of 2013—the first year of implementation in Colorado and the first year where this specific data is available.
"Marijuana use went up in 2019 compared to 2017—full stop," Colton Grace, communications associate for SAM, told Marijuana Moment, deflecting from the issue of how current use compares to the pre-legalization period. "CDPHE applied their own significance measure to report that this increase was not significant when combining all grades."
SAM claimed youth use has "spiked," with increases it characterized as "significant" despite how state officials have described their data.
"You can see the desperation of our opponents in their refusal to even accept basic facts when they are laid out clearly to them," Erik Altieri, executive director of NORML, told Marijuana Moment. "With legalization now functional and operating as intended in many states, their game of playing Chicken Little is wearing thin."
"Not only has the sky not fallen, but we are seeing the positive impact socially and economically of moving away from our failed prohibition," he said. "The few remaining prohibitionists are stuck living out the adage: 'If you have the facts on your side, pound the facts. If you have the law on your side, pound the law. If you have neither on your side, pound the send tweet button on your baseless rant.'"
Paul Armentano, deputy director of NORML, told Marijuana Moment that SAM "has a long history of misrepresenting data specific to marijuana law reform and its impact on youth use patterns in an attempt to fit their own pre-conceived narrative," noting past instances where the group's analysis of prior studies on the subject seem to misrepresent conclusions reached by researchers.
Outside of the overall youth usage statistics, the new CDPHE report also highlighted shifts in methods of consumption.
While smoking cannabis remains the most common way high school students use marijuana at 15.3 percent, it's down from 17.6 percent in 2017 and 18.6 percent in 2015. Dabbing among this group increased from 6.9 percent in 2017 to 10.2 percent in 2019. Vaping is also more common, growing from 4 percent in 2017 to 6.8 percent in 2019.
CDPHE described these findings as "concerning trends since marijuana products associated with these methods of consumption often contain high concentrations of tetrahydrocannabinol (THC), the primary psychoactive compound within marijuana."
"Public health and key partners should prioritize youth marijuana prevention efforts to mitigate these increasing trends," the department said.
"Consistent with prior data from other states, youth marijuana use is largely stable post-legalization," Armentano of NORML said "That said, young people—like Americans of all ages—are broadening the ways with which they are consuming cannabis, as a greater variety of cannabis products are available now than were in decades past."
"As varying methods of ingestion can directly influence the length and degree of drug effect, it is more important than ever that would-be consumers of any age are educated to these differences and that licensed retailers remain diligent that these products, and the more potent products in particular, are not diverted to those who are underage," he said.
Past studies looking at teen use rates after legalization have found similar declines or a lack of evidence indicating there's been an increase.
Last year, for example, a study took data from Washington State and determined that declining youth marijuana consumption could be explained by replacing the illicit market with regulations or the "loss of novelty appeal among youths." Another study from last year showed declining youth cannabis consumption in legalized states but didn't suggest possible explanations.
Arizona Governor Slams Marijuana Legalization Ballot Measure In Voter Pamphlet Argument
Photo courtesy of WeedPornDaily.