Youth Marijuana Use Declined In States That Legalized, Study Finds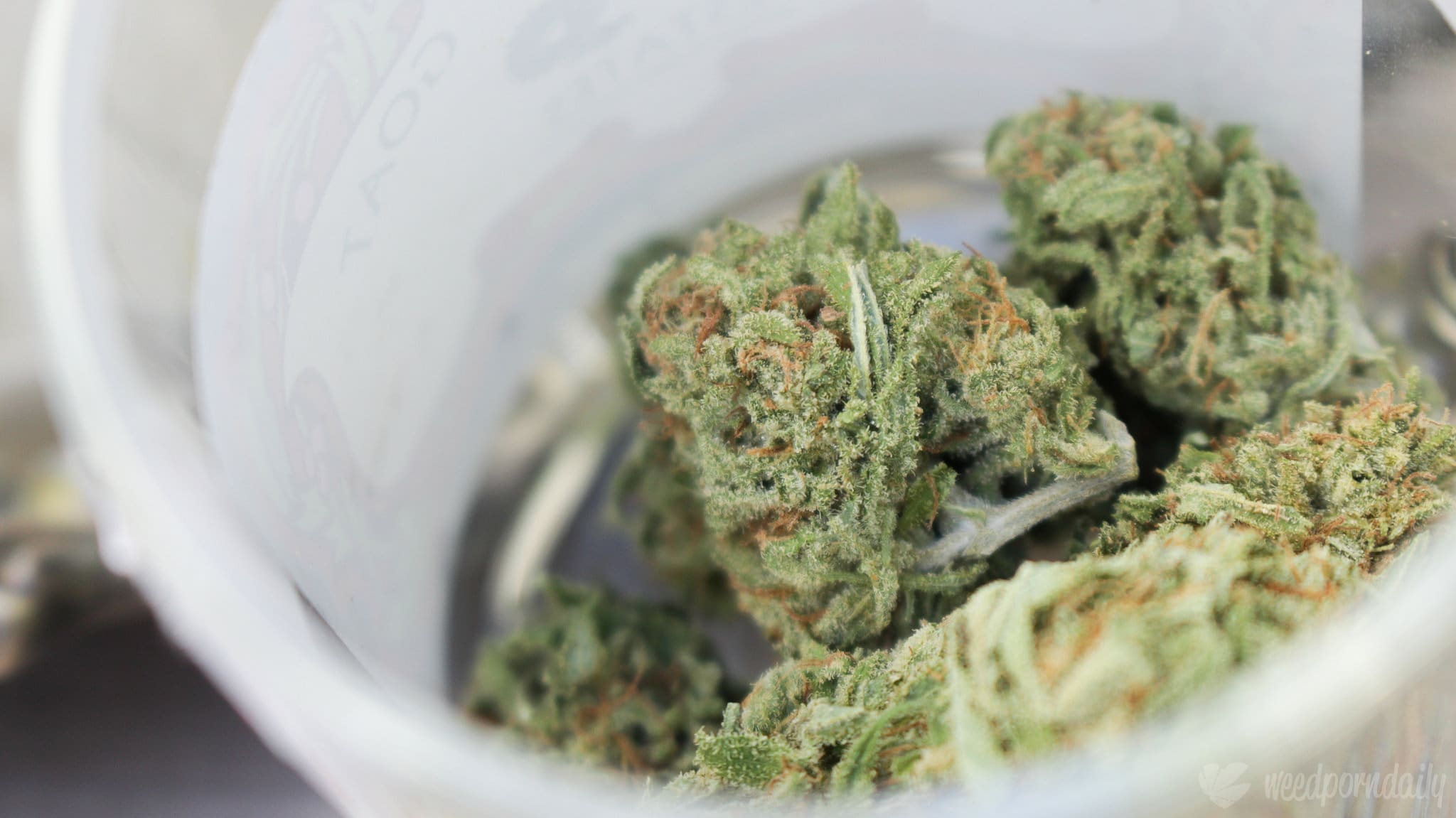 Legalizing marijuana is associated with a decline in youth cannabis consumption, according to a new study in a journal published by the American Medical Association.
The research, which analyzed federal data on marijuana use trends among 1.4 million high school students from 1993 to 2017, showed that self-reported past-month youth cannabis use declined by an average of eight percent in states that legalized recreational marijuana.
There was also a nine percent drop in reports of using marijuana 10 or more times over the past 30 days in those states, the study found. However, there was no statistically significant change in consumption rates in states that legalized medical cannabis alone.
The results run counter to long-standing fears expressed by opponents of legalization, who have consistently argued that legalizing and regulating cannabis sales would lead more young people to seek out marijuana. Earlier studies have been mixed—with some showing legalization has no impact on youth consumption and others revealing a decline in teen use.
"Consistent with the results of previous researchers, there was no evidence that the legalization of medical marijuana encourages marijuana use among youth," the new study, published on Monday in JAMA Pediatrics, concluded. "Moreover, [the analysis] showed that marijuana use among youth may actually decline after legalization for recreational purposes."
The researchers didn't reach a conclusion about why marijuana use has dropped among high schoolers in legal cannabis states, but advocates of ending prohibition have long argued that legal cannabis shops displace the illicit market and make it more difficult for those under 21 to obtain the drug.
The authors noted that the findings are "consistent with…the argument that it is more difficult for teenagers to obtain marijuana as drug dealers are replaced by licensed dispensaries that require proof of age."
Lead researcher Mark Anderson told CNN that the new study is "the most credible to date in the literature" because it is "based on more policy variation than prior work." He also said that one limitation of the current research is that several additional states have legalized adult use cannabis fairly recently, so "it would make sense to update our estimates as more data become available" in a few years.
Kevin Sabet, president of prohibitionist organization Smart Approaches to Marijuana, sought to preemptively downplay the study's significance in a tweet on Sunday night.
Get ready for it: Article will come out tmrw saying pot has fallen in legal states- problem is, it lumps almost three dozen states' policy together (only 10/11 states have legalized depending on the count) and med mj laws vary widely. Also uses data omitting dropouts. More soon..

— Kevin Sabet (@KevinSabet) July 7, 2019
The new findings were released two days before a key congressional committee is scheduled to hold a first-of-its-kind hearing on ending federal marijuana prohibition.
Three New Studies Explore Link Between Medical Marijuana Dispensaries And Youth Use
Photo courtesy of WeedPornDaily.
Feds Funding Research On How Marijuana Consumers Are Impacted By Coronavirus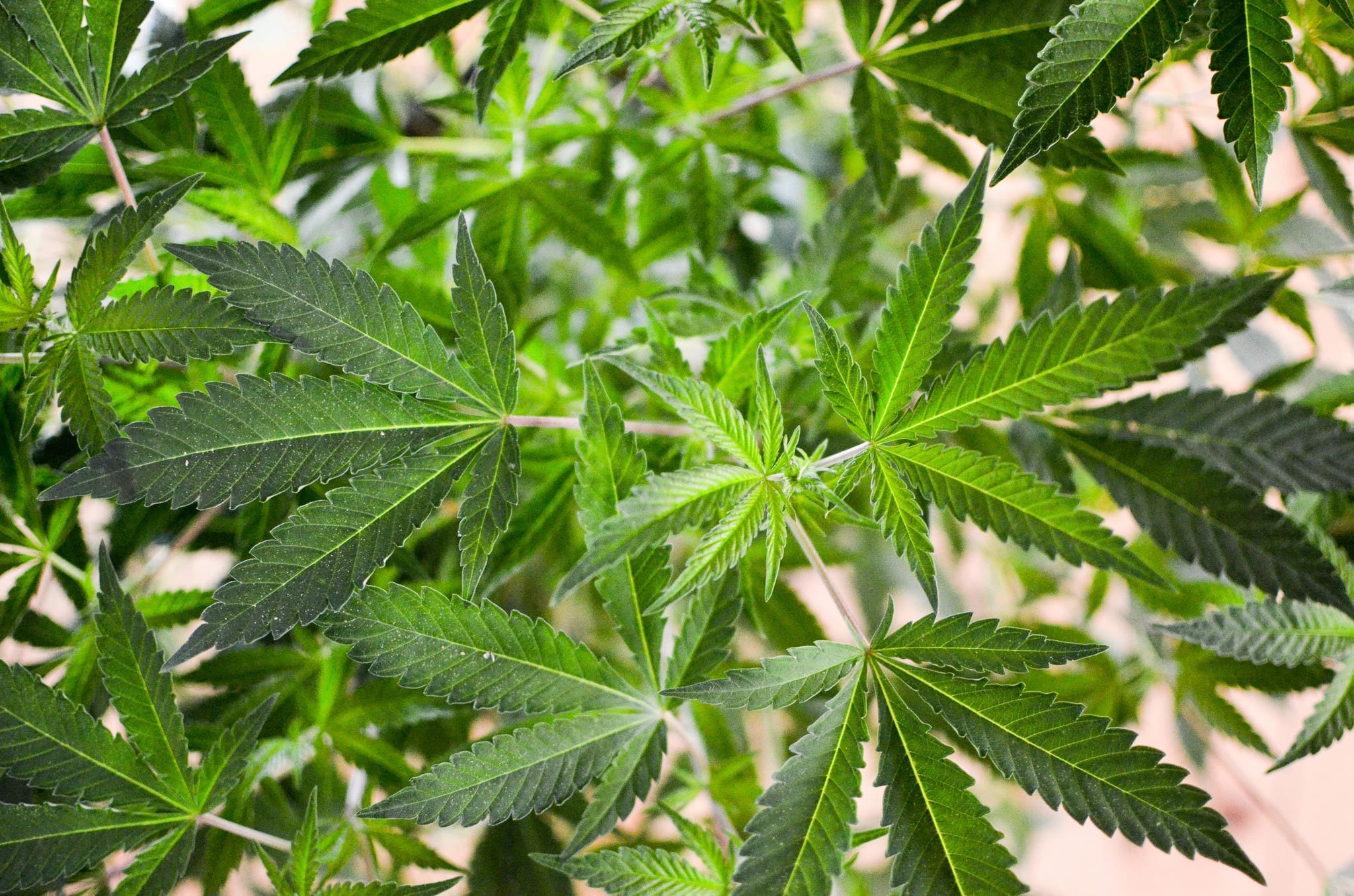 A top federal agency is asking researchers to submit grant applications to study how people who consume drugs—particularly those who smoke or vape marijuana or tobacco—are uniquely impacted by a coronavirus infection.
In a notice from the National Institute on Drug Abuse (NIDA) that was published last month, the agency said the rapid spread of the pandemic makes it imperative that researchers identify potential medical complications for people who contract the virus and use substances that could compromise their respiratory system or other health functions.
Two grants have been made available to scientists who are able to investigate these issues.
"As people across the U.S. and the rest of the world prepare for what could be a pandemic of the 2019 novel coronavirus, or COVID-19, the research community should be alert to the possibility that it could affect some populations with substance use disorders or HIV particularly hard," NIDA said. "Because it attacks the lungs, COVID-19 could be an especially serious threat to those with histories of smoking tobacco or marijuana or of vaping."
"People who use opioids or methamphetamine may also be vulnerable due to those drugs' effects on respiratory and pulmonary health and potential effects on immune mechanisms. Likewise, those with HIV may be affected if their immune function is compromised," the notice continues. "Additional social and environmental factors associated with drug use may worsen the transmission and treatment of COVID-19, especially among individuals who experience homelessness or incarceration, which is more common among those with a substance use disorder."
NIDA listed a series of research objectives it hopes to expedite, including whether substance use, "especially smoking tobacco or marijuana, vaping, opioids and other drug use," could be a risk factor in the onset or progression of the coronavirus.
It also wants to generally "understand the respiratory effects" of such behaviors, "in particular those with nicotine, marijuana, opioid, and methamphetamine use disorders."
The notice also states that the agency is interested in learning about the impact of a coronavirus infection among pain patients who use opioids and those with opioid misuse disorders. NIDA said studies investigating how the virus "influences the outcomes for naloxone interventions for overdose reversal" are also of interest.
The agency will be accepting applications for the grants on a rolling basis through March 31, 2021.
Federal agencies have made a series of requests for scientific submissions on cannabis-related topics in recent months. For example, the Agency for Healthcare Research and Quality put out a call for studies on the impact of marijuana on pain and migraines in January.
Youth Marijuana Treatment Admissions Fell After Legalization, Study Finds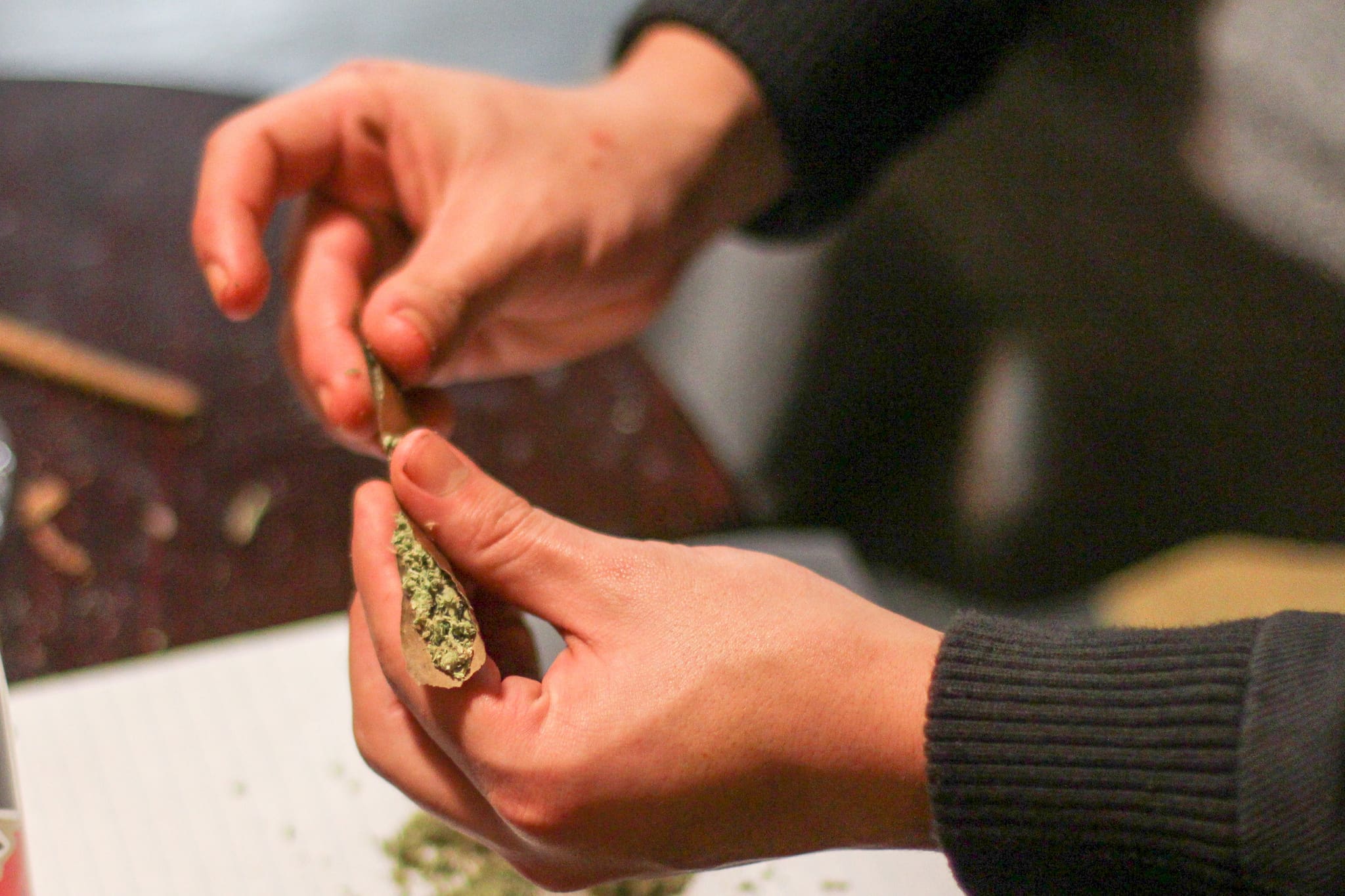 Does legalizing marijuana for adults lead to a tidal wave of teens going to treatment? Not according to a new study out of Temple University, where researchers in fact found decreases in youth admission rates for problem cannabis use in two legal states.
The findings, published this month in the journal Drug and Alcohol Dependence, run counter to speculation from legalization opponents, law enforcement and some public health experts, who have warned that relaxing cannabis laws could lead to an explosion in cannabis use disorders among children. If that's happening, the study found, treatment admissions data so far show no sign of it.
Examining data from publicly funded substance use treatment facilities, researchers from Temple's geography and urban studies department, found that youth treatment admissions rates for cannabis use disorder fell sharply between 2008 and 2017, nationally as well as in Colorado and Washington State, which both passed legalization laws in 2012.
"Our results indicate that [recreational marijuana legalization] in Colorado and Washington was not associated with an increase in treatment admissions," the study concluded. "Rather, we observe a substantial decline in admissions rates across US states, with evidence suggesting a greater decline in Colorado/Washington following RML as compared to non-RML states, though this difference was not significant."
Co-author Jeremy Mennis, a Temple professor, told Marijuana Moment that the "national decline is pretty dramatic," noting that on average, youth admissions rates for marijuana fell by nearly half.
"It declined more in Colorado and Washington, but the difference between them and other states was not statistically significant," he said.
In other words, at least so far, legalization doesn't seem to have made a particularly big impact on youth admissions rates one way or the other.
"Adolescent treatment admissions for marijuana use did not increase in Colorado and Washington following [recreational marijuana legalization]."
"The admissions rate is initially higher in Colorado/Washington at the beginning of the study period," Mennis and co-author Gerald Stahler wrote, "but declines more rapidly following [legalization] as compared to the other states."
As the study notes, if legalizing cannabis for adults were to increase the prevalence of cannabis use disorder among youth, "one potential consequence would be an increased need for treatment." But that increased need hasn't been reflected in actual admissions rates.
Still, the researchers are quick to caution that a drop in treatment admissions doesn't necessarily mean a decrease in problem marijuana use.
"We're not sure whether cannabis use disorder is declining or just treatment admissions are declining" for some other reason, Mennis said.
Youth cannabis consumption in the U.S. "has not substantially increased over the last 10 years," he said, but it's not drastically fallen, either. Yet since about 2011, treatment admissions have steadily declined.
Why the drop in admissions rates? "I don't know why," Mennis acknowledged. "This is speculative on my part."
One possibility is that changing attitudes toward the potential dangers of marijuana have shifted in recent years, making individuals and their loved ones less likely to seek treatment.
"The perception that using marijuana is harmful has declined across the U.S. among youth and adults," Mennis said, "and this may affect how people view whether their marijuana use is problematic or requires treatment."
If fewer parents see cannabis as a harmful drug, for example, "they're probably a lot less likely to see the use of marijuana among their kids as warranting treatment," he said. "That's a possibility."
Reduced stigma around cannabis generally could also be playing a role, he said, with parents perhaps less likely to refer their kids to treatment for simply experimenting with the drug absent other problems connected to such use.
Perhaps the worst-case scenario, the paper says, is that the need for treatment still exists but somehow isn't being met:
"If [cannabis use disorder] remained stable following [recreational marijuana legalization], or increased, as recent research indicates, the dramatic decline in adolescent treatment admissions we observe in states enacting [recreational marijuana legalization] would suggest an increase in unmet need for treatment, i.e. it may be the case that admissions rates are falling because an increasing proportion of adolescents with CUD are not entering treatment."
"Cannabis use disorder is a thing, and I think a lot of people are resistant to the idea that it can be a thing. The question is whether cannabis use disorder is actually decreasing," Mennis said. "If cannabis use is staying the same, then there's a bigger and bigger gap."
Studies on cannabis use disorder have arrived at mixed conclusions about whether it's becoming more or less common as legalization spreads to more states. A study published last year found that, contrary to the expectations of some health experts, the prevalence of cannabis use disorder among frequent cannabis users has actually decreased in recent decades.
Cannabis use disorder "decreased significantly across all ages reporting daily/almost daily cannabis use between 2002-2016," that study found. "Cannabis dependence prevalence decreased for adolescents and young adults and was stable only among adults ages 26+ reporting daily/almost daily cannabis use."
Americans Want Medical Marijuana Dispensaries To Stay Open As 'Essential Services,' Poll Finds
Photo courtesy of Martin Alonso
Federal Agency Wants Help Developing A Standard THC Dose For Marijuana Products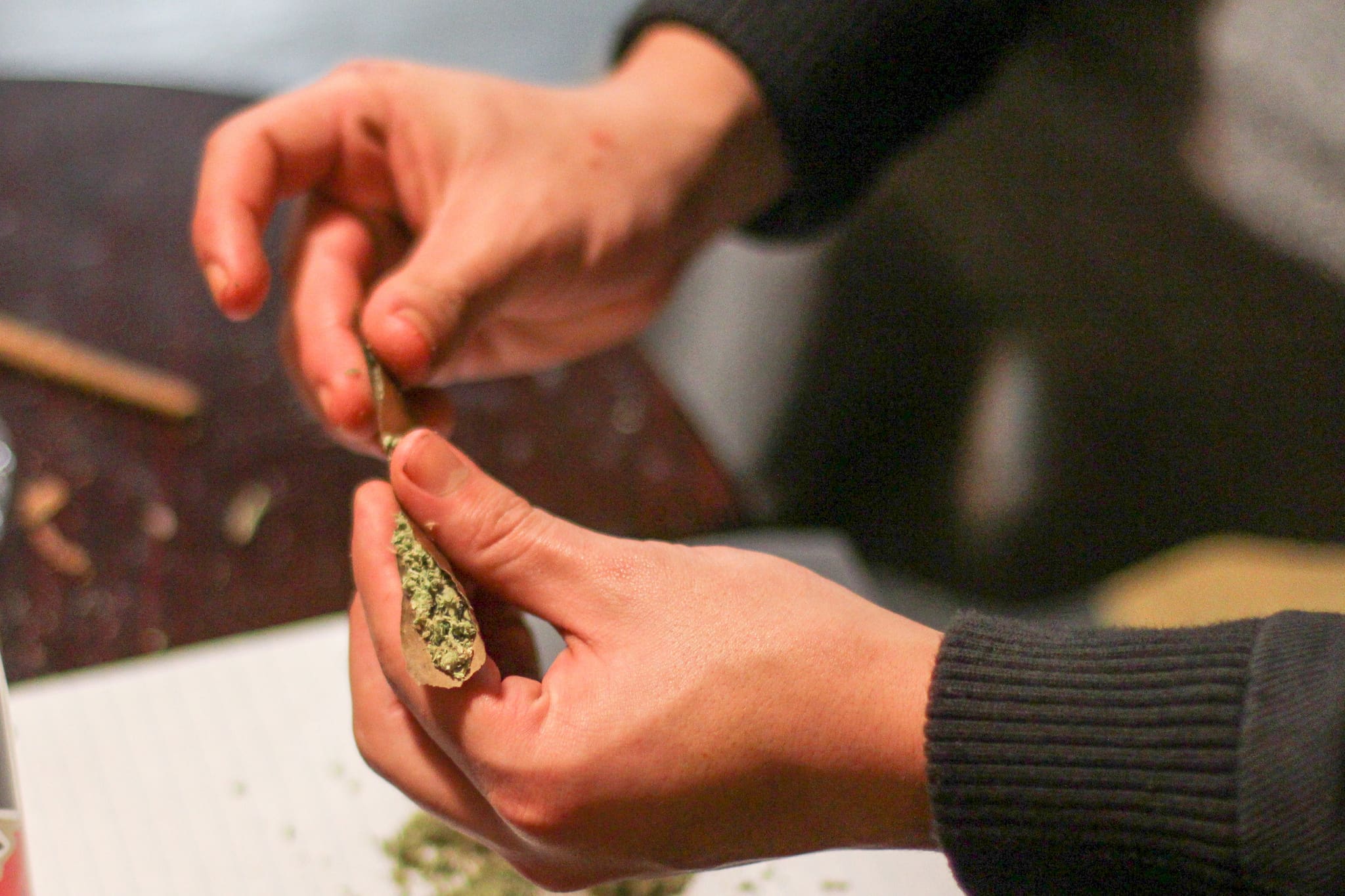 A top federal health agency is requesting input on a proposal to establish a standardized dose of THC in marijuana products to ensure consistency among studies into the potential therapeutic benefits and risks of cannabis.
In a notice published by the National Institute on Drug Abuse (NIDA) on Monday, the agency said that little is known about the impact of varying THC potency, and creating a standard unit could help resolve that issue. That said, the notice acknowledges that marijuana contains other compounds that could complicate any standardization, in addition to problems arising from differing methods of consumption.
Even so, "such a unit is critical for conducting rigorous cannabis research," NIDA said.
"Recognizing that a perfect measure may not be attainable at the current time, NIDA still believes that a standard dose would improve measures of outcomes in relation to exposure; and thus, could inform policy and public health strategies around cannabis use," the notice states, adding that the agency is looking into a five milligram THC dose as the standardized unit.
Request for Information (RFI): Inviting Comments on the Establishment and Implementation of a Standard Unit Dose of Delta-9-tetrahydrocannabinol (THC) for Cannabis Research https://t.co/RkSzihPpbP

— NIH Funding (@NIHFunding) March 23, 2020
NIDA Director Nora Volkow discussed the importance of establishing such a unit in commentary published in the journal Addiction last month.
Citing research that calls for a five milligram THC standard, Volkow said she agreed with the study's conclusion despite complicating factors. Those factors include potential issues related to the effect of having cannabis products with the same THC level but different concentrations of other cannabinoids such as CBD.
Also, varying routes of administration could present problems in ensuring research consistency. It's unclear how the effects of a five milligram THC unit would differ between marijuana products consumed via smoking, vaping, edibles or topicals.
The notice also calls for information about labeling requirements for cannabis products. But while that might aid in observational or epidemiological studies, a federal standard for labels wouldn't be achievable as long as marijuana remains a prohibited substance. The Trump administration's secretary of health and human services talked about this problem as it applies to warning labels last year.
The complexities in research beyond having a standardized measure of THC "hardly negate the value" of setting one, Volkow said in her commentary. "In fact, having and using such a standard is a prerequisite for comparing the effects of various cannabis products on THC bioavailability, pharmacokinetics and pharmacological effects, which is knowledge fundamental to studies pertaining to medical use of cannabis."
"Although cannabis remains an illicit substance in the United States, the expanded legalization by states requires us to develop the knowledge base that can help states develop policies to minimize risk from cannabis exposures, such as limits on the THC content of cannabis products," she said.
Due to the lack of standardization, she said that studies often show conflicting results when it comes to questions about how cannabis impacts brain development and mental health conditions, for example. There's also a lack of consistency in research comparing the effects of high THC and low THC marijuana.
In the study Volkow references, the authors said they examined "experimental and ecological data, public health considerations and existing policy" to determine that five milligrams of THC should be the standard unit.
The director said in her commentary that in spite of the "multiple caveats and complexities, the use of a standard unit dose of THC in research is an important step for improving our ability to understand the effects of cannabis in the population."
NIDA's notice calls for e-mailed submissions from "the scientific research community and any other interested parties" by May 1.
Volkow has been vocal about the importance of streamlining and improving research into cannabis, and she's laid partial blame for the the lack of studies on marijuana's restrictive federal classification.
While it remains to be seen when that fundamental impediment will be resolved, the Drug Enforcement Administration did announce last week that it is proposing a rule that would enable it to expand the number of authorized cannabis manufacturers for research purposes.
DEA Says It's Not Responsible For Ruining Marijuana Grown Under Its New Rules
Photo courtesy of Martin Alonso.