White House Hosts Hemp Groups For CBD Enforcement Policy Discussions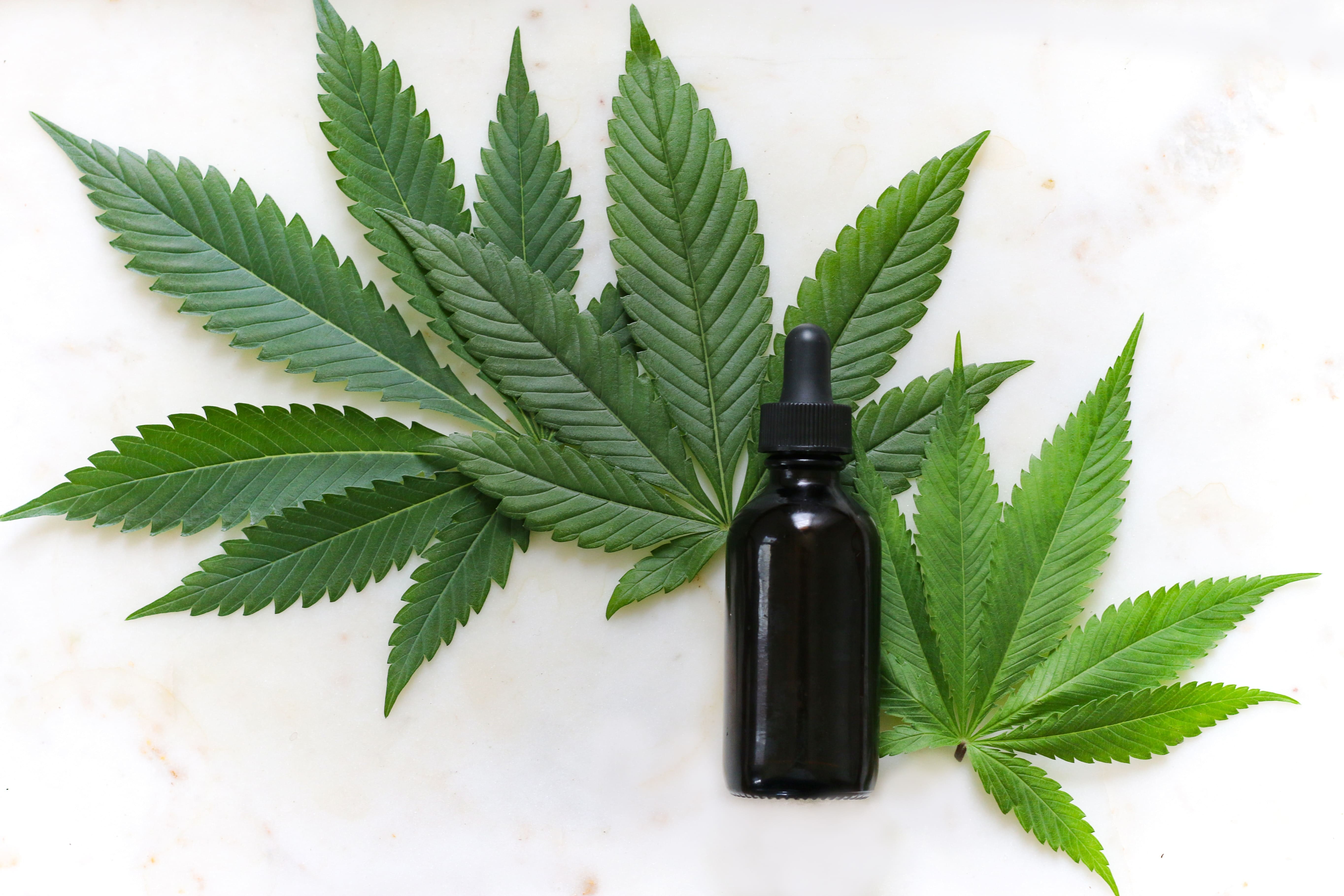 White House officials are scheduled to meet with three hemp industry groups in the coming days to discuss pending Food and Drug Administration (FDA) guidance on enforcement policies for CBD products.
Representatives from the U.S. Hemp Roundtable, the National Industrial Hemp Council (NIHC) and the Washington State-based hemp cultivator Ziese Farms will all meet with Trump administration personnel to share their perspectives about potential regulations for hemp and its derivatives such as cannabidiol.
The White House Office of Management and Budget (OMB) received FDA's draft guidance on the topic last week, though the agency has not yet released details about what it contains.
Stakeholders have been eagerly awaiting regulations to allow hemp products to be marketed as food items or dietary supplements since the crop was federally legalized under the 2018 Farm Bill. In the meantime, it has been exercising enforcement discretion, only targeting companies that make especially unsanctioned claims about the therapeutic potential of their products.
The planned meetings, which were first reported by Cannabis Wire, will take place on Thursday, Friday and Monday. This comes days after officials participated in a separate listening session with FDA's CBD working group that was organized by NIHC and involved talks about testing and labeling requirements, as well as pesticide policy.
Unlike that meeting with FDA officials already well-versed in CBD issues, the White House sessions will provide OMB with fresh insights about the needs and wants of the hemp industry.
"My focus [at the meeting] is going to be on ensuring and urging the White House and the FDA to provide regulatory certainty for the sale of CBD products and to provide a safe harbor for products that are manufactured according to all other FDA requirements," Jonathan Miller, general counsel for the U.S. Hemp Roundtable, told Marijuana Moment.
"We want to create a clear and legal place for companies that are doing everything they can to comply with FDA regulation to sell their products while a more formal rulemaking might transpire," he said. "We're cautiously excited that this is the beginning of some real change and are excited to play our small part in affecting that change."
Larry Farnsworth, a spokesperson for NIHC, similarly told Marijuana Moment that the group is "hopeful these meetings are a first step toward regulatory certainty for the industry and consumers who want to use safe CBD products."
"We're going to continue leading this discussion and working with federal regulators on an enforcement discretion policy that includes clarity on testing, pesticides and product labeling," he said.
An NIHC executive will also be influencing hemp policy decisions in another capacity after USDA announced last week that he'd been appointed to a federal advisory committee on trade issues.
FDA was mandated under appropriations legislation passed late last year to provide an update on its regulatory approach to CBD, and it did so in March. The update stated that the agency "is currently evaluating issuance of a risk-based enforcement policy that would provide greater transparency and clarity regarding factors FDA intends to take into account in prioritizing enforcement decisions."
These meetings come shortly after FDA released separate guidance on conducting research into cannabis for drug development purposes. That document also went through the process of being reviewed by OMB before it could be published.
While it remains to be seen what the draft guidance on enforcement contains, FDA has been exercising discretion for CBD for the past two years.
The agency has continued to issue warnings to cannabis businesses in certain cases—such as instances in which companies claimed CBD could treat or cure coronavirus—and provide public notices about recalls.
FDA also recently submitted a report to Congress on the state of the CBD marketplace, and the document outlines studies the agency has performed on the contents and quality of cannabis-derived products that it has tested over the past six years.
Also this month, a spending bill for FDA was released that includes a provision providing "funding to develop a framework for regulating CBD products."
Photo by Kimzy Nanney.