FDA Updates Congress On CBD Product Labelling Accuracy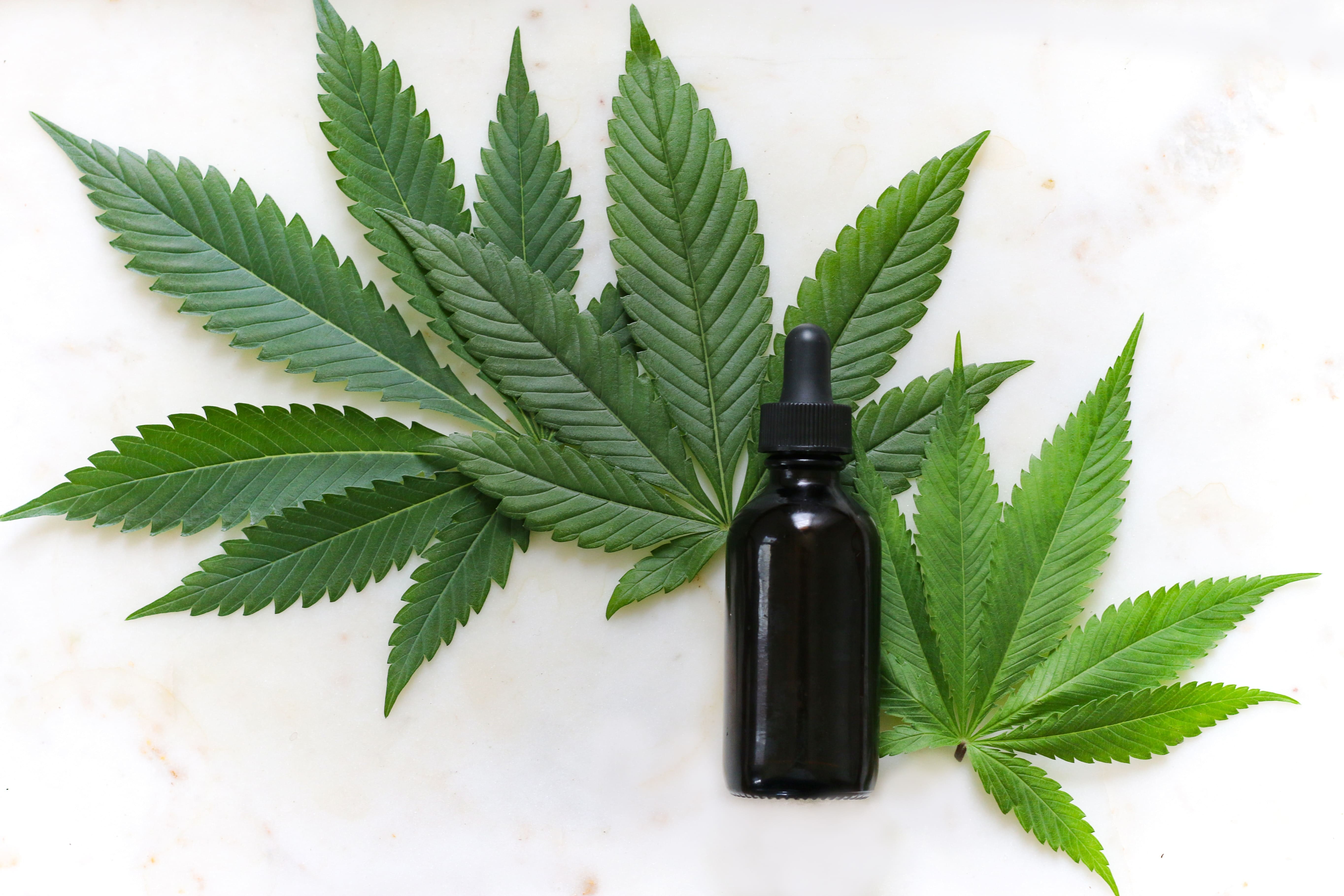 The Food and Drug Administration (FDA) submitted a report to Congress on the state of the CBD marketplace on Wednesday, and the document outlines studies the agency has performed on the contents and quality of cannabis-derived products that it has tested over the past six years.
The report, which is responsive to a mandate attached to congressional appropriations legislation last year, shows significant inconsistencies between cannabinoids concentrations that are listed on labels and what the products actually contain. At the same time, it found negligible evidence that dangerous metals and minerals are added to these products.
Reform advocates have emphasized the need for FDA to develop regulations to ensure quality control in the market. The agency is in the process of creating those rules, but in the meantime it is generally allowing CBD to be sold while prioritizing enforcement action against companies that make particularly outlandish claims about the medical benefits of their products.
"FDA recognizes the significant public interest in CBD products," the agency wrote. "However, there are many questions about the characteristics of currently marketed CBD products because the Agency lacks significant information on what CBD-containing products are on the market and there are little data available on those products themselves."
"FDA believes that understanding the characteristics of marketed CBD products is critical to making informed decisions about how best to protect public health in the current marketplace," the report states.
While the agency has previously conducted sampling studies for CBD, a spending bill that provided funds for FDA requires it to perform another, especially since hemp and its derivatives were legalized under the 2018 Farm Bill. The legislation stipulated that FDA had 180 days to "perform a sampling study of the current CBD marketplace to determine the extent to which products are mislabeled or adulterated."
"Together, this information will provide the Agency with a better understanding of product characteristics in the current CBD marketplace and will help protect and promote public health," the report said.
FDA described the three phases of CBD testing it has overseen since 2014.
During the first period, from 2014 to 2018, it looked at a sample of 78 cannabis products marketed to humans and pets. They found that 67 of them (86 percent) contained CBD. Of the 23 products FDA analyzed in 2014, only eight (35 percent) had CBD concentrations that were consistent with their labeling.
In 2019, the agency tested 34 additional CBD products for a wide range of potentially dangerous materials such as arsenic and lead. They determined that the "levels found in these 34 products did not raise significant public health concerns."
Among 31 products that were tested for cannabinoids, 21 had labels that specified a CBD concentration. Only seven of them (33 percent) ultimately contained CBD within 20 percent of what was noted on the label.
For 2020, the agency said, "Given the extensive data gaps regarding the current CBD marketplace, the results from previous product testing, and in response to the congressional directive…FDA is undertaking a more extensive CBD product sampling effort."
That effort involved a short-term plan to 147 products for cannabinoids, 138 of which contained CBD.
"Of the 102 products that indicated a specific amount of CBD, 18 products (18 percent) contained less than 80 percent of the amount of CBD indicated, 46 products (45 percent) contained CBD within 20 percent of the amount indicated, and 38 products (37 percent) contained more than 120 percent of the amount of CBD indicated," the report states. Only one of 133 samples had potentially hazardous materials, however.
Looking ahead, the agency has long-term testing plans that will involve using "a sampling methodology to create a representative, random sample of the current CBD product marketplace."
"The Agency is purchasing data on brands, product categories, and distribution channels for CBD products," it said. "FDA is also in the process of developing its own comprehensive list of brands operating in the CBD market space by assembling data from targeted internet searches and analytics. FDA intends to leverage both data sets to randomly sample products across brands, product categories, and distribution channels, while favoring products with a higher market share."
The sampling is expected to cover cannabis tinctures, oils, extracts, capsules, powders, waters and other beverages, food items, cosmetics, personal lubricants, tampons, vape cartridges and products sold for pets.
Interestingly, FDA also revealed in the report that it is working with the nation's only federally authorized marijuana cultivation facility at the University of Mississippi to develop techniques to test for hemp and its derivatives in cosmetics.
The advocacy group U.S. Hemp Roundtable said in an email blast that "there's not much news" in FDA's report.
"Citing previous testing data and some more recent but limited random sampling, the FDA revealed what we already knew: While more work needs to be done to ensure CBD products consistently meet label claims, the majority of products do not contain unsafe contaminant levels, specifically heavy metals," it said. "As an industry that holds itself to the highest standards, we would like to rid the marketplace of all improperly labeled products and unsafe products."
"It's high time for the FDA to regulate CBD as a dietary supplement and food additive," the industry group said. "The agency's current public stance not only impairs hemp farmers and small businesses; an unregulated marketplace poses real health and safety concerns."
The Consumer Brands Association (CBA), for its part, said that the FDA data "further affirms the need for federal regulatory clarity."
"Allowing bad actors to continue to put products on the market, unchecked, is a threat to consumer safety everywhere," Betsy Booren, CBA's senior vice president for regulatory and technical affairs, said.
Today's findings are even more reason Congress must provide funding and resources to @US_FDA so it can create the regulatory framework consumers of #CBD products deserve. https://t.co/v6T1l8LeDQ pic.twitter.com/6gn4HlFWNO

— Consumer Brands (@consumerbrands) July 8, 2020
As FDA continues to conducts these tests and develop regulations for CBD to be marketed as food items or dietary supplements, it continues to issue warnings to cannabis businesses in certain cases—such as instances in which companies claimed CBD could treat or cure coronavirus—and provide public notices about recalls. It provided an update on its CBD enforcement guidance to guidance in March.
The agency also recently submitted guidance on marijuana and CBD research to the White House Office of Management and Budget, which is currently reviewing the proposal.
Read FDA's report on CBD sampling below: 
CBD-Marketplace-Sampling RT… by Marijuana Moment on Scribd
Pennsylvania Senate Democrats Push For Marijuana Legalization To Boost Revenue Amid Coronavirus
Photo by Kimzy Nanney.