FDA Updates Congress On CBD Product Labelling Accuracy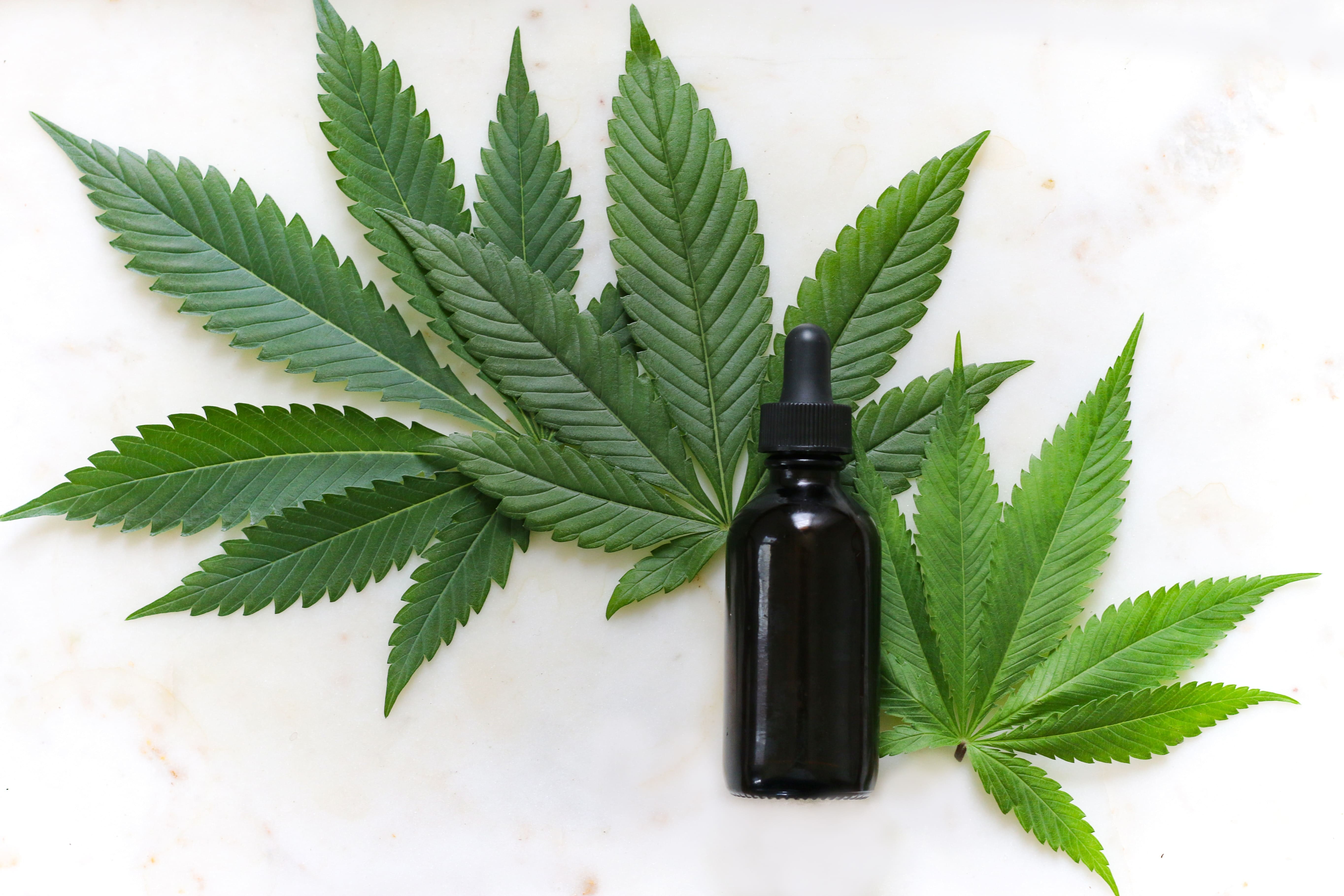 The Food and Drug Administration (FDA) submitted a report to Congress on the state of the CBD marketplace on Wednesday, and the document outlines studies the agency has performed on the contents and quality of cannabis-derived products that it has tested over the past six years.
The report, which is responsive to a mandate attached to congressional appropriations legislation last year, shows significant inconsistencies between cannabinoids concentrations that are listed on labels and what the products actually contain. At the same time, it found negligible evidence that dangerous metals and minerals are added to these products.
Reform advocates have emphasized the need for FDA to develop regulations to ensure quality control in the market. The agency is in the process of creating those rules, but in the meantime it is generally allowing CBD to be sold while prioritizing enforcement action against companies that make particularly outlandish claims about the medical benefits of their products.
"FDA recognizes the significant public interest in CBD products," the agency wrote. "However, there are many questions about the characteristics of currently marketed CBD products because the Agency lacks significant information on what CBD-containing products are on the market and there are little data available on those products themselves."
"FDA believes that understanding the characteristics of marketed CBD products is critical to making informed decisions about how best to protect public health in the current marketplace," the report states.
While the agency has previously conducted sampling studies for CBD, a spending bill that provided funds for FDA requires it to perform another, especially since hemp and its derivatives were legalized under the 2018 Farm Bill. The legislation stipulated that FDA had 180 days to "perform a sampling study of the current CBD marketplace to determine the extent to which products are mislabeled or adulterated."
"Together, this information will provide the Agency with a better understanding of product characteristics in the current CBD marketplace and will help protect and promote public health," the report said.
FDA described the three phases of CBD testing it has overseen since 2014.
During the first period, from 2014 to 2018, it looked at a sample of 78 cannabis products marketed to humans and pets. They found that 67 of them (86 percent) contained CBD. Of the 23 products FDA analyzed in 2014, only eight (35 percent) had CBD concentrations that were consistent with their labeling.
In 2019, the agency tested 34 additional CBD products for a wide range of potentially dangerous materials such as arsenic and lead. They determined that the "levels found in these 34 products did not raise significant public health concerns."
Among 31 products that were tested for cannabinoids, 21 had labels that specified a CBD concentration. Only seven of them (33 percent) ultimately contained CBD within 20 percent of what was noted on the label.
For 2020, the agency said, "Given the extensive data gaps regarding the current CBD marketplace, the results from previous product testing, and in response to the congressional directive…FDA is undertaking a more extensive CBD product sampling effort."
That effort involved a short-term plan to 147 products for cannabinoids, 138 of which contained CBD.
"Of the 102 products that indicated a specific amount of CBD, 18 products (18 percent) contained less than 80 percent of the amount of CBD indicated, 46 products (45 percent) contained CBD within 20 percent of the amount indicated, and 38 products (37 percent) contained more than 120 percent of the amount of CBD indicated," the report states. Only one of 133 samples had potentially hazardous materials, however.
Looking ahead, the agency has long-term testing plans that will involve using "a sampling methodology to create a representative, random sample of the current CBD product marketplace."
"The Agency is purchasing data on brands, product categories, and distribution channels for CBD products," it said. "FDA is also in the process of developing its own comprehensive list of brands operating in the CBD market space by assembling data from targeted internet searches and analytics. FDA intends to leverage both data sets to randomly sample products across brands, product categories, and distribution channels, while favoring products with a higher market share."
The sampling is expected to cover cannabis tinctures, oils, extracts, capsules, powders, waters and other beverages, food items, cosmetics, personal lubricants, tampons, vape cartridges and products sold for pets.
Interestingly, FDA also revealed in the report that it is working with the nation's only federally authorized marijuana cultivation facility at the University of Mississippi to develop techniques to test for hemp and its derivatives in cosmetics.
The advocacy group U.S. Hemp Roundtable said in an email blast that "there's not much news" in FDA's report.
"Citing previous testing data and some more recent but limited random sampling, the FDA revealed what we already knew: While more work needs to be done to ensure CBD products consistently meet label claims, the majority of products do not contain unsafe contaminant levels, specifically heavy metals," it said. "As an industry that holds itself to the highest standards, we would like to rid the marketplace of all improperly labeled products and unsafe products."
"It's high time for the FDA to regulate CBD as a dietary supplement and food additive," the industry group said. "The agency's current public stance not only impairs hemp farmers and small businesses; an unregulated marketplace poses real health and safety concerns."
The Consumer Brands Association (CBA), for its part, said that the FDA data "further affirms the need for federal regulatory clarity."
"Allowing bad actors to continue to put products on the market, unchecked, is a threat to consumer safety everywhere," Betsy Booren, CBA's senior vice president for regulatory and technical affairs, said.
Today's findings are even more reason Congress must provide funding and resources to @US_FDA so it can create the regulatory framework consumers of #CBD products deserve. https://t.co/v6T1l8LeDQ pic.twitter.com/6gn4HlFWNO

— Consumer Brands (@consumerbrands) July 8, 2020
As FDA continues to conducts these tests and develop regulations for CBD to be marketed as food items or dietary supplements, it continues to issue warnings to cannabis businesses in certain cases—such as instances in which companies claimed CBD could treat or cure coronavirus—and provide public notices about recalls. It provided an update on its CBD enforcement guidance to guidance in March.
The agency also recently submitted guidance on marijuana and CBD research to the White House Office of Management and Budget, which is currently reviewing the proposal.
Read FDA's report on CBD sampling below: 
CBD-Marketplace-Sampling RT… by Marijuana Moment on Scribd
Pennsylvania Senate Democrats Push For Marijuana Legalization To Boost Revenue Amid Coronavirus
Photo by Kimzy Nanney.
USDA Approves Hemp Plans For Six Additional States And Three Indian Tribes
The U.S. Department of Agriculture (USDA) has signed off on hemp plans for six additional states and three Indian tribes this month, with a new batch of approvals coming on Friday.
Illinois, Indiana, Michigan, New Mexico, Oklahoma and South Dakota each had their regulatory proposals accepted within the past two weeks, as did the Comanche Nation, the San Carlos Apache Tribe of Arizona and the Seminole Nation of Oklahoma.
That raises the total number of approved plans to 69.
USDA has been signing off on hemp proposals on a rolling basis over the past year. Last month, it accepted plans from Utah and the Torres Martinez Desert Cahuilla Indians.
"USDA continues to receive and review hemp production plans from states and Indian tribes," the agency said in two notices.
The South Dakota Department of Agriculture (SDDA) has received final approval by the United States Department of Agriculture (USDA) for the South Dakota Industrial Hemp Plan.

Press release: https://t.co/aMQvL7dqs1
USDA Approved plan: https://t.co/VLxpb8JQrF pic.twitter.com/OOFcuHH4zH

— SD Dept of Ag (@SDAgriculture) October 16, 2020
Illinois and Oklahoma were among a group of states that USDA had asked to revise and resubmit their initial proposals in August.
While the agency released an interim final rule for a domestic hemp production program last year, industry stakeholders and lawmakers have expressed concerns about certain policies it views as excessively restrictive.
USDA closed an extended public comment period on its proposed hemp regulations earlier this month. Its initial round saw more than 4,600 submissions, but it said last month that it was reopening the feedback period in response to intense pushback from stakeholders on its original proposal.
The federal Small Business Administration (SBA) said last month that the new 30-day comment window is too short and asked USDA to push it back, and it also issued a series of recommended changes to the interim final rule on hemp, which it says threaten to "stifle" the industry and benefit big firms over smaller companies.
All told, it appears that USDA is taking seriously the feedback it's received and may be willing to make certain accommodations on these particular policies. The department's rule for hemp is set to take effect on October 31, 2021.
In July, two senators representing Oregon sent a letter to Perdue, expressing concern that hemp testing requirements that were temporarily lifted will be reinstated in the agency's final rule. They made a series of requests for policy changes.
Senate Minority Leader Chuck Schumer (D-NY) wrote to Perdue in August, asking that USDA delay issuing final regulations for the crop until 2022 and allow states to continue operating under the 2014 Farm Bill hemp pilot program in the meantime.
Sen. Cory Gardner (R-CO) also called on USDA to delay the implementation of proposed hemp rules, citing concerns about certain restrictive policies the federal agency has put forward in the interim proposal.
The earlier pilot program was initially set to expire on October 31, but it was extended to September 2021 through a congressional continuing resolution that the president signed late last month.
The senators weren't alone in requesting an extension, as state agriculture departments and a major hemp industry group made a similar request to both Congress and USDA in August.
Perdue has said on several occasions that DEA influenced certain rules, adding that the narcotics agency wasn't pleased with the overall legalization of hemp.
Amid the coronavirus pandemic, hemp industry associations pushed for farmers to be able to access to certain COVID-19 relief loans—a request that Congress granted in the most recent round of coronavirus legislation.
While USDA previously said that hemp farmers are specifically ineligible for its Coronavirus Food Assistance Program, that decision was reversed last month. While the department initially said it would not even reevaluate the crop's eligibility based on new evidence, it removed that language shortly after Marijuana Moment reported on the exclusion.
Two members of Congress representing New York also wrote a letter to Perdue in June, asking that the agency extend access to that program to hemp farmers.
Hemp farmers approved to produce the crop do stand to benefit from other federal loan programs, however. The department released guidelines for processing loans for the industry in May.
Meanwhile, USDA announced last week that it is planning to distribute a national survey to gain insights from thousands of hemp businesses that could inform its approach to regulating the industry.
New York Will Legalize Marijuana By April And Regulate CBD-Infused Drinks, Governor's Advisor Says
AOC Wants To Work With Republicans To Legalize Marijuana And End War On Drugs
Democrats and Republicans might be divided on a number of major policy issues, but Rep. Alexandria Ocasio-Cortez (D-NY) said on Thursday that ending the drug war and legalizing marijuana are increasingly standing out as exceptions to hyper-partisanship in Congress.
The congresswoman made the point during a virtual town hall alongside cannabis reform ally Rep. Earl Blumenauer (D-OR), stating that since she took office, it's been encouraging to see members on both sides of the aisle come together on issues concerning "civil rights policy and civil liberties," including ending "drug prohibition laws."
"We've been able to propose solutions on a wide spectrum towards decriminalization, towards legalization, and that is increasingly becoming a position that more Republicans are amenable to," she said.
For example, her spending bill amendment to divert $5 million in funding from the Drug Enforcement Administration to an opioid treatment program was approved without opposition in the House last year, Ocasio-Cortez said.
"That's defund before defund became a widespread demand that we heard this year—and Republicans supported it," she said, referencing progressive calls to defund law enforcement amid protests over police killings of black Americans. "So there are some areas where you can find common ground."
Blumenauer also said at the event that "part of why we are fighting so hard to eliminate the failed prohibition on cannabis is because that's been a tool that's been used against people of color in particular that has horrific consequences and helps fuel that prison pipeline that has wreaked such havoc on our communities."
To that end, Ocasio-Cortez said that, beyond federally legalizing cannabis, it's important for lawmakers to ensure that any regulated markets that emerge are structured in a way that encourages participation by communities most hurt under prohibition.
"There are different ways that we can go about legalizing cannabis in the United States, and you can go about it in a way that concentrates power in a [Big Agriculture] way that concentrates power in big banks and that cuts out small mom and pops," she said. "And then there's another path towards legalization where everyday people and especially the black and brown communities that have been disproportionately impacted by the war on drugs can be at the front of the line of enjoying the economic benefits of legalization."
"I think we're just so past due to make sure that we're legalizing cannabis in the United States and that we're expunging people's records from the absolutely unjust war on drugs," the congresswoman said. "It is an incredible priority."
Another New Jersey Poll Shows Marijuana Legalization Passing By A Huge Margin
New York Will Legalize Marijuana By April And Regulate CBD-Infused Drinks, Governor's Advisor Says
The top marijuana advisor to New York Gov. Andrew Cuomo (D) says cannabis legalization legislation will again be introduced through the state budget in January, with the goal being to enact the reform by April. He also previewed state regulations for hemp-derived CBD products, including allowing infused drinks and food items.
During an interview with Canopy Growth Corp.'s David Culver on the company's recently launched video series, "Under The Canopy," Assistant Counsel Axel Bernabe talked about how efforts to legalize marijuana in surrounding states underscore the need for reform in New York. And he said the legislation the governor will be introducing will serve as a "model" for other states, prioritizing social equity and economic development.
In this episode of #UnderTheCanopy we speak to Axel Bernabe of @NYGovCuomo's office who answered our questions on New York's upcoming #hemp regulations, #cannabis #legalization, and the Gov.'s pandemic response. Watch here: https://t.co/5SzWFMnFSU

— Canopy Growth (@CanopyGrowth) October 14, 2020
But he also recognized that neighboring New Jersey may beat the Empire State to the punch, as voters are positioned to approve a legalization referendum next month.
"We're watching New Jersey closely. We've always been confident that we get to this before New Jersey, so if they pass the referendum they still have to have agreement between the governor the Senate over there," he said, referring to necessary implementing legislation that will need to be approved if voters pass the ballot question. "We're working on this. We're going to reintroduce this in our budget in January. We think we can get it done by April 1."
That said, a top New Jersey senator recently indicated that lawmakers in the Garden State could pass the enacting bill as soon as the first week of November.
Over in New York, Cuomo has included legalization in his budget proposal for the last two years, but negotiations have consistently stalled out in the legislature, with sticking points such as how cannabis tax revenue will be allocated preventing a deal from being reached.
"If Jersey can beat us to it, then they'll get the gold star—but I still think we're going to set the model here."
Bernabe said he's especially excited about the public safety and economic development components of the administration's forthcoming legalization proposal. And he spoke about the need to ensure social equity for communities historically targeted by the war on drugs, adding that there will be some changes from this year's version in light of other states' experiences.
"I would say equity pervades the entirety of the bill. It pervades it on the licensing front, it's on the revenue side and the use of funds and providing capital and loans," he said.
Also in the interview, Bernabe talked about pending regulations for hemp-derived cannabinoids. While those who grow the crop for fiber, seeds and other agricultural purposes are covered under existing rules, he said the administration is "literally putting the final tweaks" on policies for consumer CBD products that will take effect at the beginning of 2021.
"We're excited because we've taken the bull by the horns so to speak. I think people recognize that there are a lot of sectors or product lines that haven't really had some thorough regulation attached to them," he said. "You can pick a number of them but probably the most high-profile or obvious ones are something like vapes—so CBD or other cannabinoid extract vapes. Flower, even some tinctures, and foods and beverages."
"How do you regulate that? What are the parameters around it? What's permissible? What's not?" he said. "We dug deep. I don't know that we'll get everything right. We had to make some calls."
NY is on the cusp of opening their hemp market – but what went into the regulatory process to make this a reality? Axel Bernabe from @NYGovCuomo's office discusses this & all things cannabis-related in this episode of #UnderTheCanopy Click here to watch: https://t.co/5SzWFMnFSU pic.twitter.com/HEK351bG5o

— Canopy Growth (@CanopyGrowth) October 18, 2020
The administration official offered an example of a regulation they're likely to pursue that other states have avoided: creating rules for cannabinoid-infused drinks and food items.
"We think of this in terms of consumer protection. Those products are already out there. There's no sense in trying to pretend they're not," he said, adding that one way they're planning to ensure those protections is to set a maximum 25 milligram CBD dose per serving.
"We're really doing it across the board on this," Bernabe said. "We're really looking at every product class and trying to strike a balance between consumer protection and letting people have what they're obviously using extensively for health and wellness."
As the administration finalizes those rules, the state's hemp industry also recently got some news about broader regulations. Since a congressional continuing rider signed by the president last month extends the 2014 Farm Bill pilot program for the crop until next September, the New York Agriculture Department said it will similarly allow hemp businesses to continue to operate under the existing program until September 30, 2021.
"With so much uncertainty right now, we applaud [the department's] move to extend these rules," Allan Gandelman, president of the New York Cannabis Growers and Processors Association, said in a press release on Wednesday.
Another New Jersey Poll Shows Marijuana Legalization Passing By A Huge Margin
Photo courtesy of Mike Latimer.