White House Completes Review Of CBD Guidance From FDA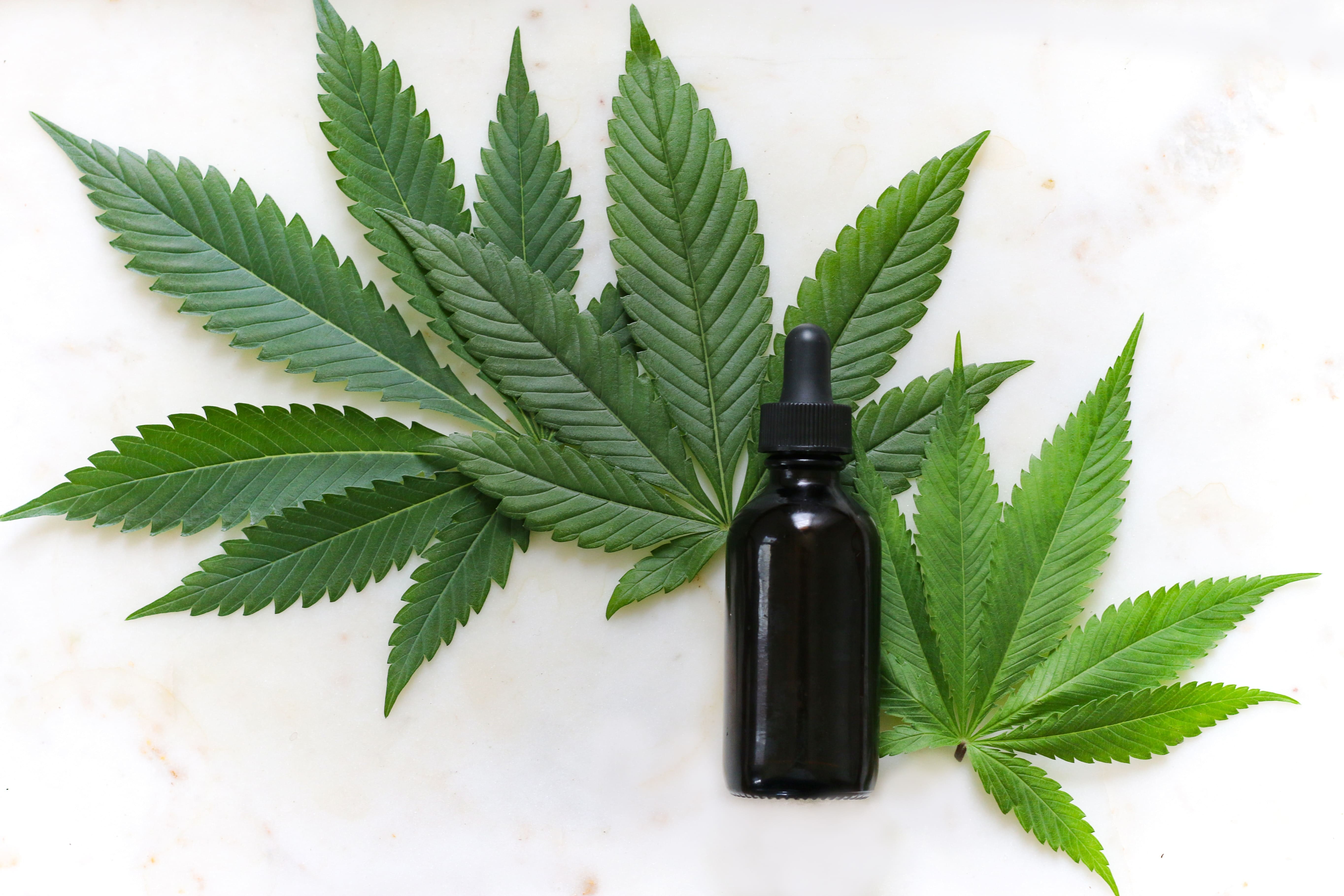 The White House recently completed its review of pending Food and Drug Administration (FDA) guidance on marijuana and CBD research—though it remains to be seen whether the draft document will ultimately be released to the public.
FDA submitted its proposed plan—titled "Cannabis and Cannabis-Derived Compounds: Quality Considerations for Clinical Research"—to the Office of Management and Budget (OMB) in May. Few details are known about its contents, but an FDA spokesperson previously told Marijuana Moment that it could inform the agency's approach to developing regulations for the marketing of CBD.
OMB finished its review last week, as first reported by InsideHealthPolicy. This comes days after a spending bill for FDA was released that includes a provision providing "funding to develop a framework for regulating CBD products."
Despite the review being finalized, however, an FDA representative told Marijuana Moment on Friday that the agency "cannot provide an update of when (or even if) this guidance will issue."
"It will be announced via the Federal Register should it move to publication," they said.
It's not entirely clear why the guidance wouldn't be published in the end, but it may take some time for FDA to implement any edits suggested by the White House over the past month, and it's possible there are additional layers of review beyond OMB that could determine when and whether it will be finalized.
It also remains to be seen whether FDA plans to wait for this specific guidance to be finalized and for the resulting research to be completed before it gets around to issuing final rules for CBD products in general. Stakeholders have been eagerly awaiting those regulations so they can fully take advantage of the legalization of hemp and its derivatives.
Former FDA Commissioner Scott Gottlieb said in May that White House policies requiring OMB to review scientific documents in the first place represent an onerous step that's delayed the issuance of guidance.
Beyond sending the draft research plan to the White House for review, FDA is also soliciting public input about the safety and efficacy of CBD in comment period it has decided to keep open indefinitely. The agency said in an update to Congress in March that it has several specific questions it wants answered before deciding whether the cannabidiol can be lawfully marketed. That includes questions about the impact of different methods of consumption and drug interactions.
This week, FDA submitted a report to Congress on the state of the CBD marketplace, and the document outlines studies the agency has performed on the contents and quality of cannabis-derived products that it has tested over the past six years.
In the meantime, FDA is maintaining enforcement discretion when it comes to action against companies that sell CBD products regardless of the lack of regulations and has said it is currently targeting sellers that make especially outlandish or unsanctioned claims about the therapeutic value of their products.
It sent a warning letter to a CBD company owned by a former NFL player after advertisements it displayed suggested its products could treat and prevent a coronavirus infection, for example.
FDA sent a letter warning to a company about its marketing of injectable CBD products that led to a voluntary recall in May.
The agency also publicized a voluntary recall of another CBD product from a different company, notifying consumers about potentially high levels of lead in a batch of tinctures.
FDA has previously issued warnings to other CBD companies that have made unsubstantiated claims about the therapeutic potential of their products.
Veterans Working In Marijuana Industry Aren't Automatically Blocked From Home Loans, VA Says
Photo by Kimzy Nanney.