FDA Announces Recall Of Dozens Of Hemp Products For Humans And Pets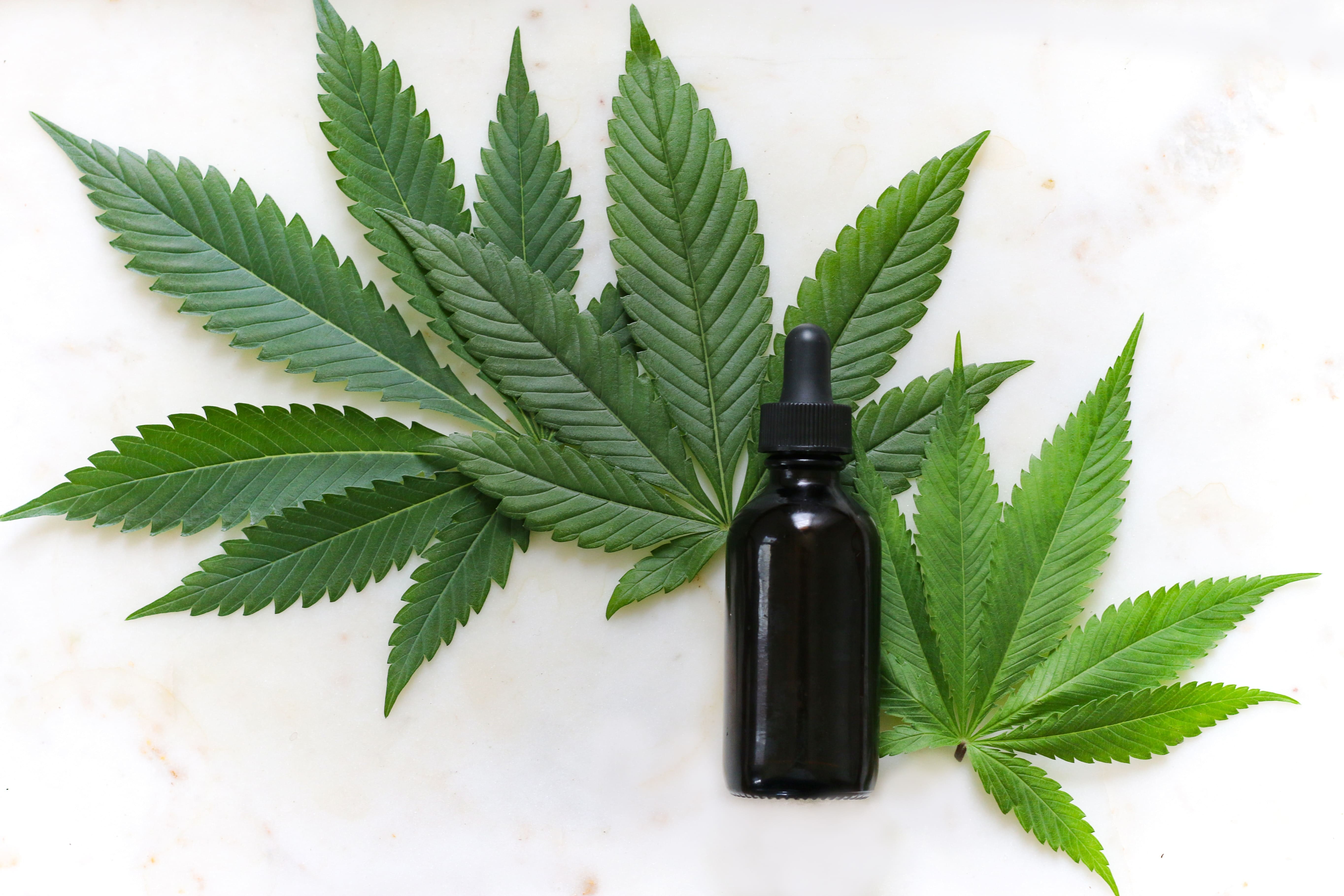 The Food and Drug Administration (FDA) is publicizing a voluntary recall of dozens of pet and human hemp products after the Florida Department of Health notified the company of lead contamination.
The company, MHR Brands, first announced the recall last month and has been actively reaching out to consumers about the issue. FDA said that no complaints about health complications related to the lead contamination have been reported so far, but it encouraged consumers to dispose of the products, monitor their health and contact a physician or veterinarian if adverse symptoms are experienced.
"Exposure to lead could present physical signs and symptoms including, pain, paresthesia/muscle weakness, abdominal pain, nausea, vomiting, diarrhea, constipation, poor appetite, weight loss, symptoms associated with encephalitis, metallic taste in the mouth, shock, hemolysis or kidney damage," FDA said in a notice published last week.
Multiple brands of pet hemp oil products recalled for lead contamination. Certain lots of Tasty Drops, Purfurred, Made by Hemp, Herbal Renewals, Barkley Bistro, A Clean Choice, BC Hemp, Boost IV Hydration, Acadia Farms. Stop using these lots immediately. https://t.co/mDmSPnRaOR pic.twitter.com/lOQDPgO3TO

— FDA CVM (@FDAanimalhealth) July 18, 2020
Dozens of hemp-derived CBD tinctures marketed for either human or pet consumption by MHR Brands and its subsidiary InHe Manufacturing were listed as contaminated. However, the company noted that an independent analysis showed that it wasn't the oil itself that contained lead, it was the graduated droppers that they purchased from a third-party manufacturer.
"We absolutely stand by our promise to provide customers with the highest-quality products possible," a company spokesperson told Marijuana Moment. "As an industry leader, we always want to do the right thing by our customers, so, after issuing this voluntary recall, we have taken far-reaching measures to ensure that our customers and distributors are notified and can receive a free exchange for a non-affected version of the product."
FDA currently does not allow for CBD to be marketed as a food item or dietary supplement despite the federal legalization of hemp and its derivatives under the 2018 Farm Bill. But while it's currently in the process of developing regulations for such products, it has developed enforcement discretion guidance and indicated it would only go after companies that make especially extreme claims about the potential health benefits of their products.
"While this recall is being made with the knowledge of the Food and Drug Administration, FDA does not endorse any products subject to this recall notice," the agency said.
On Tuesday, FDA published draft guidance on marijuana and CBD research the recently cleared a White House Office of Management and Budget review.
A spending bill for FDA was also recently released and it includes a provision providing "funding to develop a framework for regulating CBD products."
FDA is soliciting public input about the safety and efficacy of CBD in comment period it has decided to keep open indefinitely. The agency said in an update to Congress in March that it has several specific questions it wants answered before deciding whether the cannabidiol can be lawfully marketed. That includes questions about the impact of different methods of consumption and drug interactions.
Earlier this month, FDA submitted a report to Congress on the state of the CBD marketplace, and the document outlines studies the agency has performed on the contents and quality of cannabis-derived products that it has tested over the past six years.
In April, the agency sent a warning letter to a CBD company owned by a former NFL player after advertisements it displayed suggested its products could treat and prevent a coronavirus infection.
FDA sent a letter warning to another company about its marketing of injectable CBD products that led to a voluntary recall in May.
The agency also publicized another voluntary recall of another CBD product from a different company, notifying consumers about potentially high levels of lead in a batch of tinctures.
FDA has previously issued warnings to other CBD companies that have made unsubstantiated claims about the therapeutic potential of their products.
USDA Appoints Hemp Industry Executive To Federal Trade Advisory Panel
Photo by Kimzy Nanney.