Top Federal Health Agency Wants Input On Marijuana Research Barriers, Including Schedule I And Limited Strain Access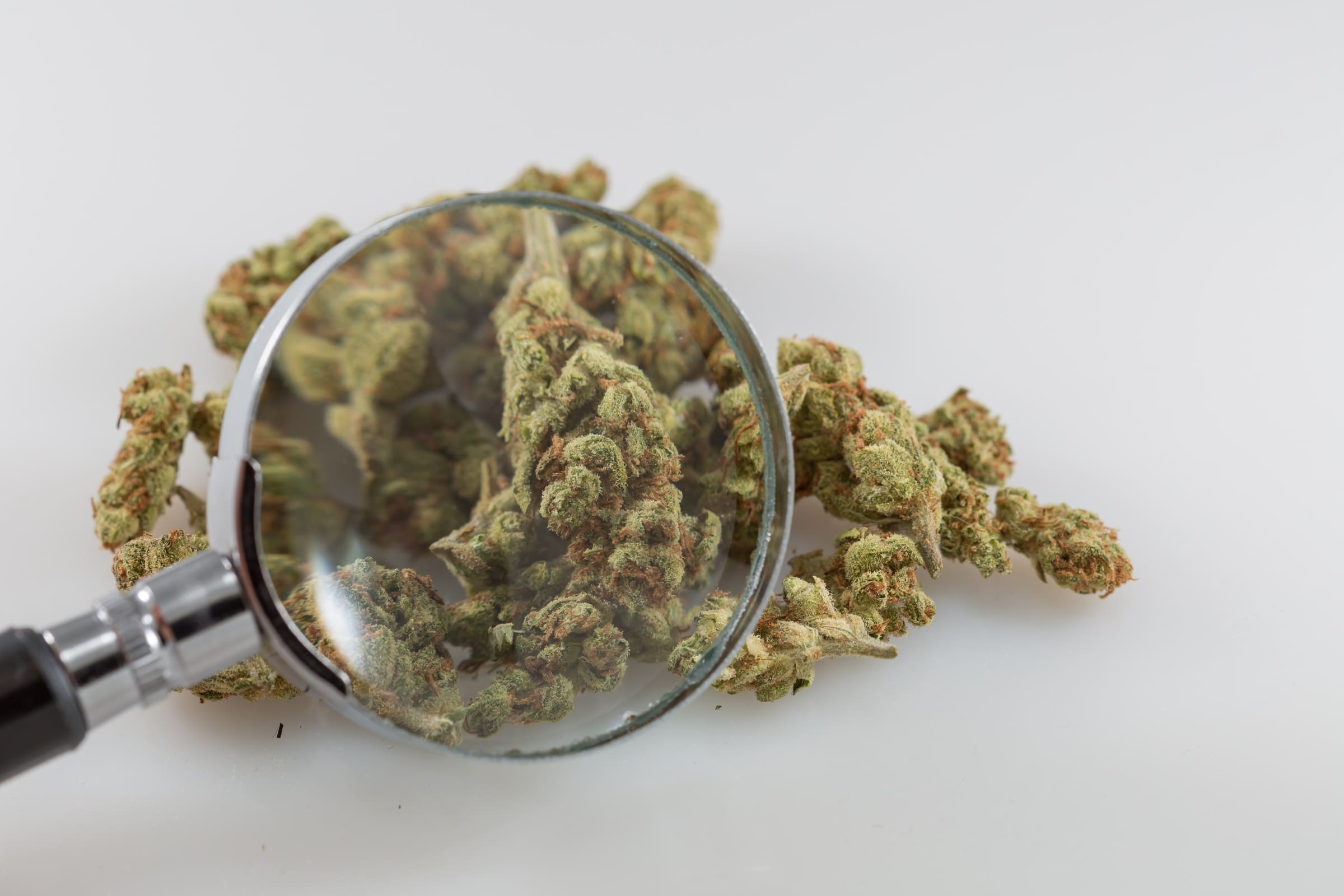 The top federal health agency says that, after thousands of years of documented marijuana use for medicinal purposes, it wants to get to work identifying barriers to cannabis research to help "strengthen the scientific evidence" of the plant's therapeutic potential.
The National Institutes of Health (NIH) posted a request for information (RFI) on Wednesday titled, "Investigators' interests in and barriers to research studies on the health effects of cannabis and its constituents."
In the notice, NIH said that eight of its component agencies are partnering on the new initiative to solicit information about research barriers such as the ongoing Schedule I status of marijuana and limitations on the types of products available for use in clinical trials.
"Cannabis has been used medicinally for over 3,000 years," NIH said. "Recently, there has been growing interest from health care providers and the public in the potential medicinal properties of cannabis-related products."
(Following the publication of this article, a NIH spokesperson reached out to Marijuana Moment to say that the agency had prematurely posted the RFI, so the notice will be temporarily taken down and reposted later this month. They said the content is not likely to change.)
While the Food and Drug Administration (FDA) has approved cannabinoid-based therapies for select conditions, NIH acknowledged that the majority of states have adopt medical cannabis programs for patients with various conditions—and it said there is "often inadequate scientific research to support the benefit of their intended use" in those states.
"As a result, there is a need to strengthen the scientific evidence underlying the clinical impact and potential harms of cannabis products for specific diseases and conditions," the notice says. "Some researchers have reported barriers that hinder an expansion of research."
The agency listed examples of reported research barriers, including a lack of experience with state and federal regulations for marijuana studies, "unforeseen costs and effort" to obtain research licenses, the "availability of and access to appropriate cannabis and cannabis products/constituents"—including specific strains—and insufficient measurement tools to analyze the impacts of cannabis use.
The note about access to "appropriate cannabis" appears to reference the fact that, for decades, scientists authorized by the Drug Enforcement Administration (DEA) to study marijuana have only been able to obtain products from a single source: a government-run cannabis farm at the University of Mississippi.
While DEA recently approved additional manufacturers—and the National Institute on Drug Abuse (NIDA) is actively seeking one new contractor to supply cannabis for studies—many have argued that scientists should also be allowed to get marijuana from state-legal retailers so that their studies more accurately reflect the products being used in commercial markets.
That includes NIDA Director Nora Volkow, who has talked about how she's personally reluctant to study Schedule I drugs like cannabis because of the onerous federal registration process and supports the idea of letting scientists obtain marijuana from state dispensaries.
"NIH is seeking to better understand these issues and potentially develop strategies to overcome them," the new RFI says. "To that end, NIH seeks input from the research community regarding these and additional barriers, scientific interests, and needs related to therapeutic cannabis or cannabinoid research."
"NIH is interested in gathering information about barriers, scientific interests, and needs associated with therapeutic cannabis or cannabinoid research from investigators conducting or interested in conducting research on cannabis, cannabinoid phytochemical constituents, and related compounds (synthetic compounds, terpenes, etc.). Such information will be useful to NIH as it seeks to address the research infrastructure needs and identify areas of interest within this field."
For this request, NIH said there are six primary areas of interest: 1) a broad overview of what kinds of cannabis studies scientists want to explore; 2) the existing and "desirable" scientific infrastructure for such studies; 3) research barriers like marijuana's Schedule I status; 4) NIH activities that can "help expand the field" of medical cannabis research; 5) resources needed to carry out the studies—including access to different "marijuana varieties, strains, constituent chemotypes, or specific cannabinoids"; and 6) access to regulatory, clinical and scientific information about the plant and its constituents.
Interested parties have until October 15 to respond to the RFI.
NIH is the main federal health agency that manages 27 different institutes. This notice lists eight that are participating in the initiative, including several that are separately involved in an effort to encourage studies into minor cannabinoids like delta-8 THC as well as terpenes that was discussed in a separate NIH posting late last month.
NIH posted an initial notice about its desire to promote research into minor cannabinoids almost four years ago. Several agencies also held a follow-up workshop in 2018 on navigating the regulatory hurdles that inhibit research into Schedule I substances like marijuana.
Here are the institutes that are involved in this latest notice on research barriers: NIDA, National Center for Complementary and Integrative Health (NCCIH), National Eye Institute (NEI), National Heart, Lung, and Blood Institute (NHLBI), National Institute on Aging (NIA), National Institute on Alcohol Abuse and Alcoholism (NIAAA), National Institute of Dental and Craniofacial Research (NIDCR) and National Cancer Institute (NCI).
President Joe Biden signed a large-scale infrastructure bill last year that includes provisions aimed at allowing researchers to study the actual marijuana that consumers are purchasing from state-legal dispensaries. But the legislation, rather than immediately giving scientists access to the products, lays out a fairly long-term plan for considering the issue and then potentially making that happen down the line.
Meanwhile, NIDA also announced last month that it plans to provide $1.5 million in funding to support researchers who can develop a medical marijuana registry to track everything from how patients are obtaining and consuming cannabis to their health outcomes.
The agency has also expressed interest in funding studies on differing cannabis regulatory models that are in place in states across the country.
Separately, a bipartisan duo of congressional lawmakers recently filed a bill to set a federal marijuana research agenda and create a designation for universities to carry out cannabis studies with federal grant money. The legislation from Reps. Scott Peters (D-CA) and Dave Joyce (R-OH) is titled the "Developing and Nationalizing Key Cannabis Research Act," or the DANK Cannabis Research Act.
The bill filing came on the same week that the U.S. House of Representatives separately voted to approve another bipartisan marijuana research bill that's also intended to expedite and simplify the process of receiving authorization to study the risks and benefits of marijuana.
That measure, which would not allow researchers to study dispensary cannabis, is expected to be taken up by the Senate in short order before potentially being sent to the president's desk.
Colorado Marijuana Shops Are 98 Percent Compliant With ID Checks To Prevent Underage Sales, State Regulators Say