Federal Health Agencies Want To Fund Studies On 'Minor Cannabinoids' Like Delta-8 THC And Marijuana Terpenes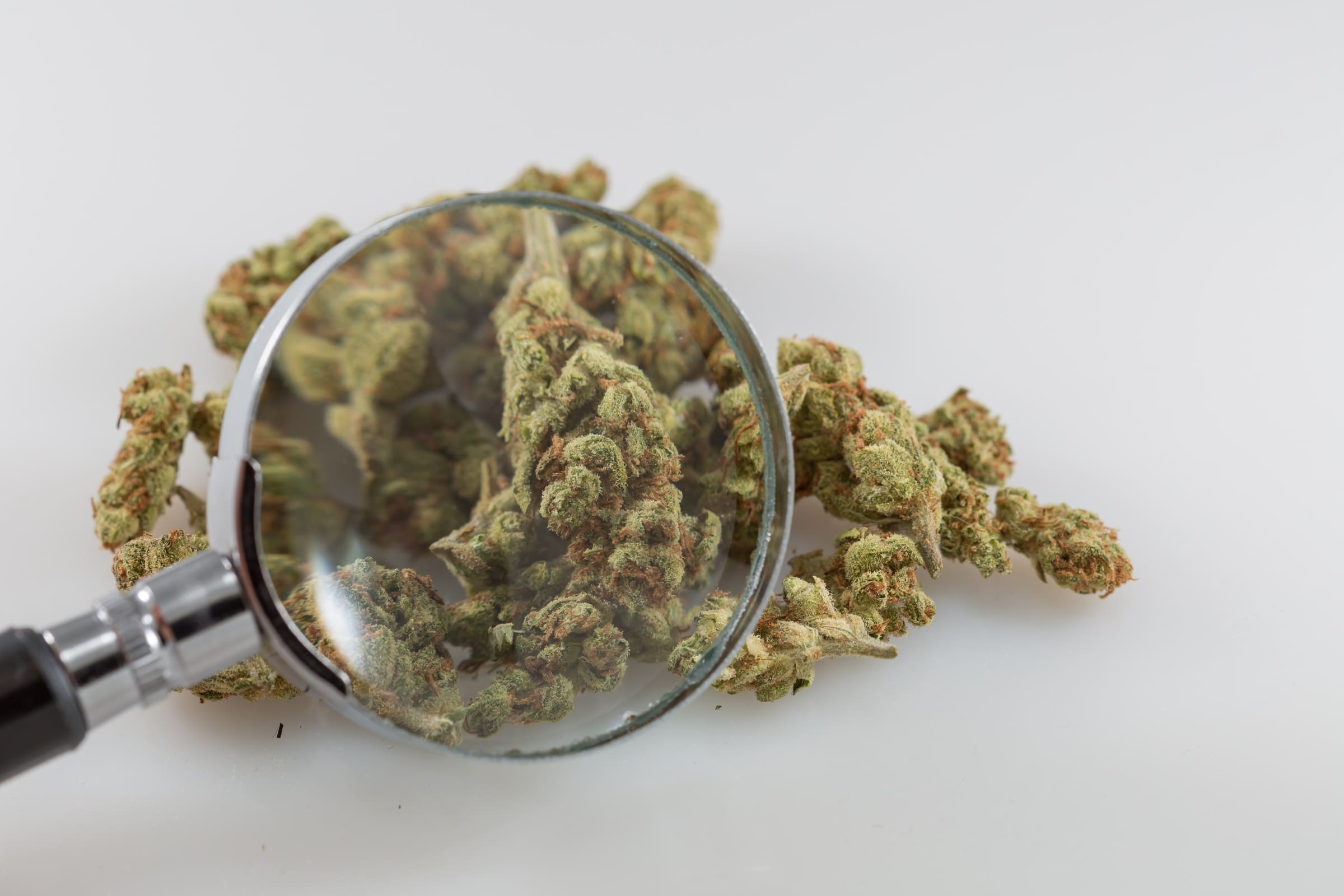 A group of federal health agencies is reaffirming its interest in supporting research that explores the therapeutic potential of "minor cannabinoids" and terpenes in marijuana.
The National Institutes of Health (NIH) and eight of its component agencies posted a notice of special interest (NOSI) last week, titled "Promoting Mechanistic Research on Therapeutic and Other Biological Properties of Minor Cannabinoids and Terpenes."
Minor cannabinoids are defined as the constituents of marijuana except delta-9 THC, the most commonly known and studied intoxicating compound in cannabis. NIH said that research into the lesser-known cannabinoids like delta-8 THC, CBN and CBG, as well as terpenes, is comparatively lacking.
"This NOSI intends to support highly innovative basic and/or mechanistic studies in appropriate model organisms and/or human subjects aiming to investigate the impact of minor cannabinoids and terpenes on mechanisms underlying their therapeutic effects," the notice says. "Preclinical studies of combinations of minor cannabinoids with terpenes or other natural products that may enhance their therapeutic benefits and/or abate unwanted effects are encouraged."
"The mechanisms and processes underlying potential contribution of minor cannabinoids and terpenes to symptoms relief and functional restoration may be very broad encompassing different pathological conditions and diseases. This NOSI encourages interdisciplinary collaborations among experts from multiple fields, such as pharmacologists, chemists, physicists, physiologists, neuroscientists, psychologists, endocrinologists, immunologists, geneticists, behavioral scientists, clinicians, or others in relevant areas of inquiry."
Notice of Special Interest (NOSI): Promoting Mechanistic Research on Therapeutic and Other Biological Properties of Minor Cannabinoids and Terpenes https://t.co/nFliPoz9z4

— NIH Funding (@NIHFunding) July 27, 2022
The notice also breaks down relevant research objectives for eight different agencies that fall under NIH.
The National Center for Complementary and Integrative Health (NCCIH), National Eye Institute (NEI), National Institute on Aging (NIA), National Institute on Alcohol Abuse and Alcoholism (NIAAA), National Institute of Dental and Craniofacial Research (NIDCR), National Institute on Drug Abuse (NIDA), National Institute of Neurological Disorders and Stroke (NINDS) and National Cancer Institute (NCI) each have specific requests for researchers.
NCI, for example, wants to "understand the mechanisms by which minor cannabinoids and terpenes in the cannabis plant may affect cancer interception, cancer treatment and resistance, and management of cancer symptoms."
NCCIH said its primary interest is learning about how minor cannabinoids and terpenes might affect pain.
NIAAA plans to investigate how CBD and other cannabinoids can treat alcohol use disorder.
NEI is looking for studies into the medical potential of cannabinoids in the treatment of glaucoma, retinal degenerations and uveitis.
NIDA, meanwhile, wants researchers to study cannabis constituents "in the context of substance use and/or substance use disorder (SUD), and comorbidity of SUD and HIV infection."
"Cannabinoids of particular interest include the following: Δ8-THC, Cannabidiol (CBD), Cannabigerol (CBG), Cannabinol (CBN), Cannabichromene (CBC), cannabichromevarin (CBDV), tetrahydrocannabivarin (THCV), Tetrahydrocannabivarin acid (THCVA), tetrahydrocannabinolic acid (THCA), carmagerol, cannabicitran, sesquicannabigerol. Terpenes of particular interest include the following: Myrcene, ß-caryophyllene, Limonene, α -terpineol, Linalool, α-phellandrene, α-pinene, ß-pinene, β-terpinene, and α-humulene."
The first available due date for research grant applications is October 4 and 5 for most of the agencies. The notice says that the application period will stay open until May 8, 2023 for several multi-agency proposals.
The new notice comes nearly four years after NIH posted an initial notice about its desire to promote research into minor cannabinoids. Several agencies also held a follow-up workshop in 2018 on navigating the regulatory hurdles that inhibit research into Schedule I substances like marijuana.
One recent development that could help facilitate enhanced research comes from NIDA, which is set to finally contract another marijuana manufacturer to supply cannabis for research purposes. The agency posted a pre-solicitation notice about the opportunity for recently authorized growers last month.
Experts and lawmakers have consistently complained about the current, exclusive supply of marijuana that NIDA has been dependent upon, citing studies showing that the chemical makeup of that cannabis more closely resembles hemp than marijuana available in commercial state markets, potentially skewing research findings.
Still, the Schedule I status of marijuana under the Controlled Substances Act (CSA) represents the most significant research barrier, requiring scientists to go through an onerous registration process to access cannabis for studies.
Even the head of NIDA, Nora Volkow, said that she's personally reluctant to go through the process of getting approval to study Schedule I drugs like marijuana. Volkow has been repeatedly pressed on cannabis research issues, as well as the agency's work with respect to other substances like kratom and various psychedelics.
President Joe Biden did sign a large-scale infrastructure bill last year that includes provisions aimed at allowing researchers to study the actual marijuana that consumers are purchasing from state-legal dispensaries. But the legislation, rather than immediately giving scientists access to the products, lays out a fairly long-term plan for considering the issue and then potentially making that happen down the line.
—
Marijuana Moment is tracking more than 1,500 cannabis, psychedelics and drug policy bills in state legislatures and Congress this year. Patreon supporters pledging at least $25/month get access to our interactive maps, charts and hearing calendar so they don't miss any developments.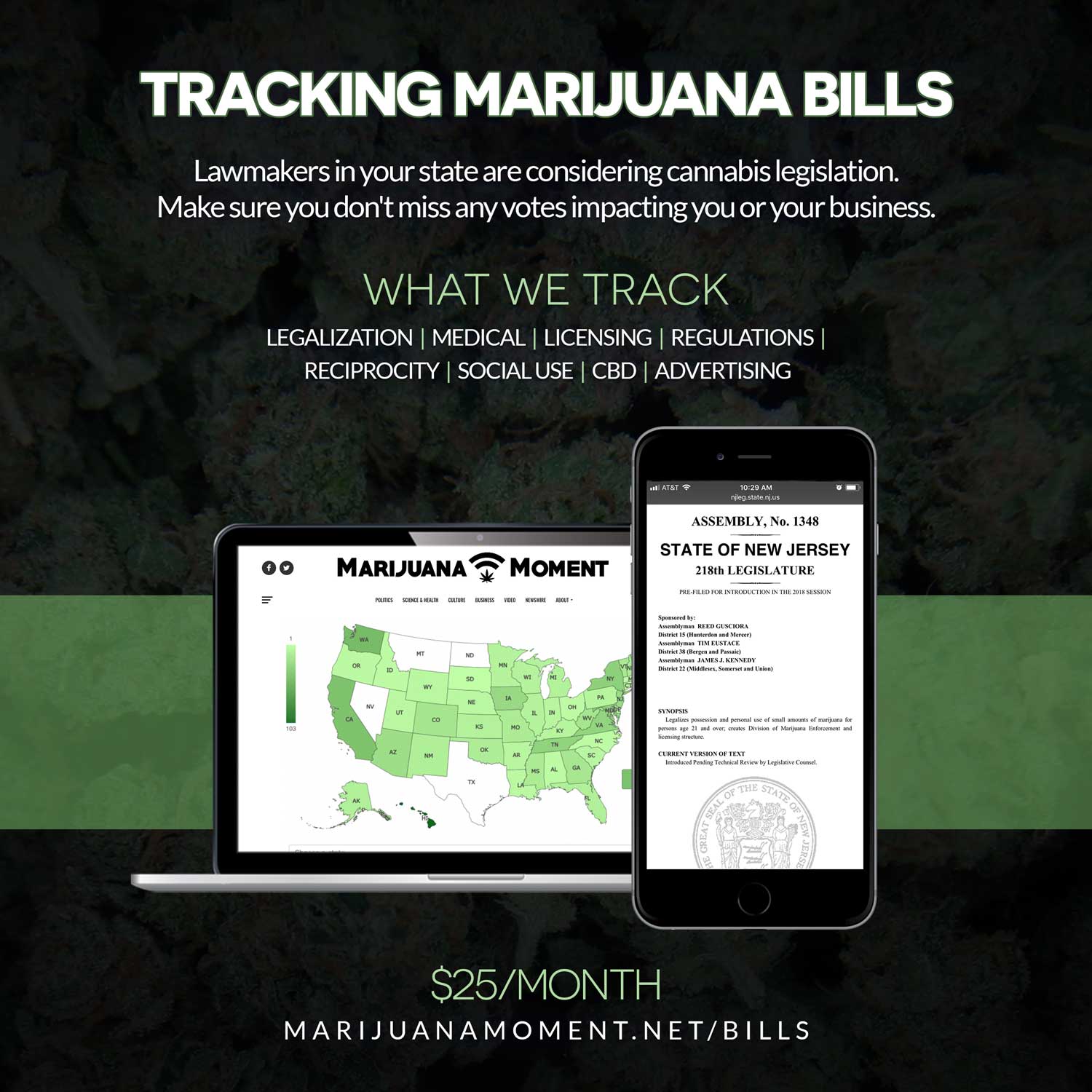 Learn more about our marijuana bill tracker and become a supporter on Patreon to get access.
—
Meanwhile, NIDA also announced last month that it plans to provide $1.5 million in funding to support researchers who can develop a medical marijuana registry to track everything from how patients are obtaining and consuming cannabis to their health outcomes.
The agency has also expressed interest in funding studies on differing cannabis regulatory models that are in place in states across the country.
Separately, a bipartisan duo of congressional lawmakers filed a bill last week to set a federal marijuana research agenda and create a designation for universities to carry out cannabis studies with federal grant money. The legislation from Reps. Scott Peters (D-CA) and Dave Joyce (R-OH) is titled the "Developing and Nationalizing Key Cannabis Research Act," or the DANK Cannabis Research Act.
The bill filing came on the same week that the U.S. House of Representatives separately voted to approve another bipartisan marijuana research bill that's also intended to expedite and simplify the process of receiving authorization to study the risks and benefits of marijuana. That measure, which would not allow researchers to study dispensary cannabis, is expected to be taken up by the Senate in short order before potentially being sent to the president's desk.
Booker Says He's 'Open To Compromises' Such As Passing Marijuana Banking With Equity Provisions, Despite Filing 'Gold Standard' Legalization Bill