House Passes Bipartisan Marijuana Research Bill, With Senate Expected To Send It To President Soon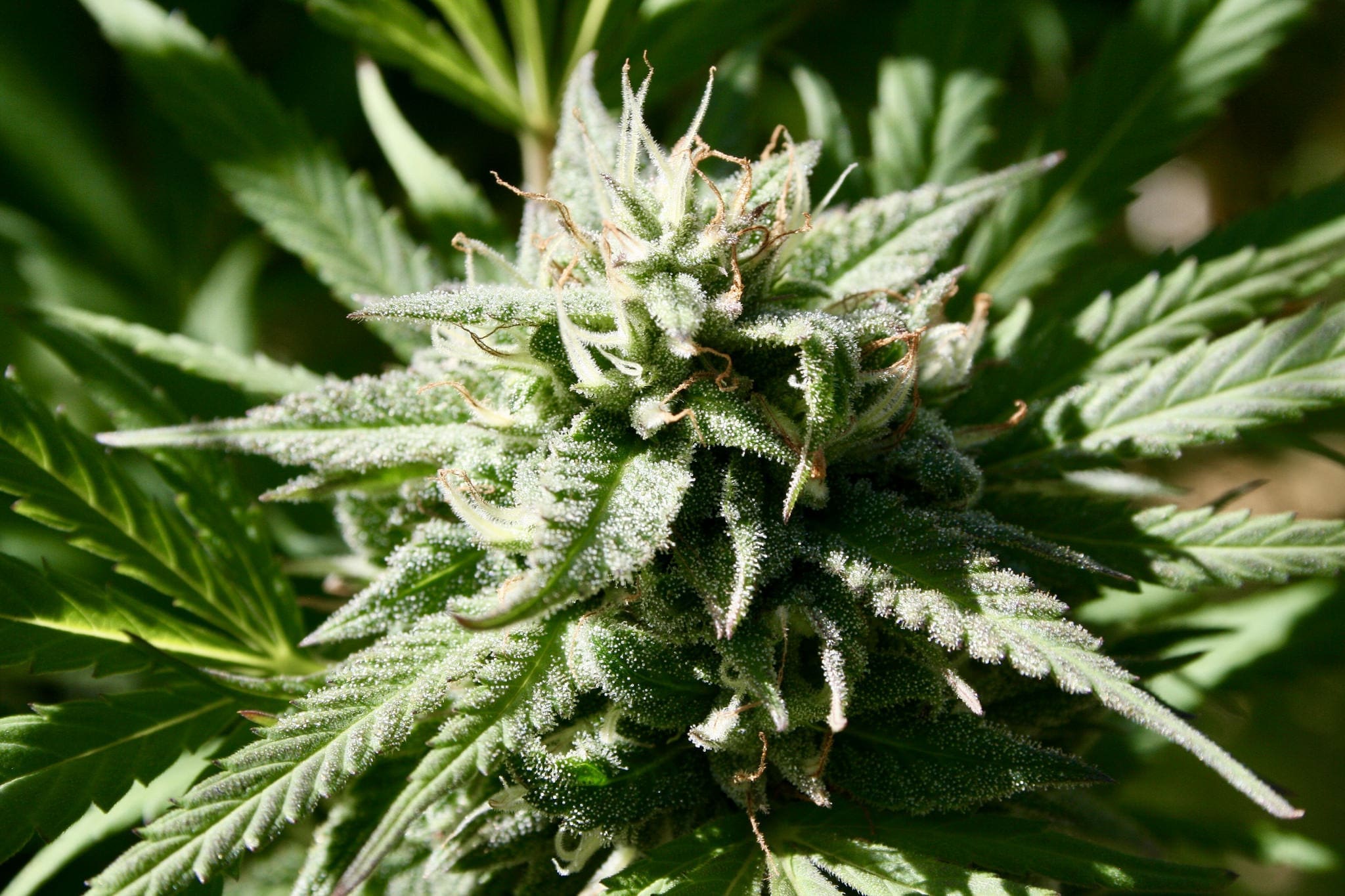 The U.S. House of Representatives approved a bipartisan marijuana research bill on Tuesday, with the Senate expected to follow suit in the coming days—an action that will make the legislation the first standalone cannabis reform proposal to ever reach the president's desk.
The "Medical Marijuana and Cannabidiol Research Expansion Act" was considered on the House floor under a procedure known as suspension of the rules, which is generally reserved for non-controversial measures and means no amendments were allowed and debate was limited. The process requires a supermajority of two-thirds support to pass a bill.
Members approved the legislation, sponsored by Reps. Earl Blumenauer (D-OR) and Andy Harris (R-MD), in a vote of 325-95.
Several bipartisan lawmakers spoke in favor of the measure ahead of the vote, and none rose to oppose it. But while all 216 Democrats who were present for the vote supported the measure, Republicans were roughly divided—with 109 in favor and 95 against.
I am proud that the Medical Marijuana and Cannabidiol Research Expansion Act has finally passed and that scientists will be able to research what medical marijuana can and cannot do. Watch my full speech on the House Floor here. pic.twitter.com/X0UHJlAHQt

— Rep. Andy Harris, MD (@RepAndyHarrisMD) July 27, 2022
"This bill makes it easier to do the necessary, rigorous medical research—just like is done for any other drug that has a claim of efficacy in this country," Harris, who opposes legalization but favors expanded studies, said on the floor. "The American public deserves to know what medical marijuana is useful for because, for anyone with those conditions where it is found to be useful, it could be a godsend—but for other conditions where the claims won't be found to be valid with rigorous research, it would be found to be ineffective."
"That would help protect American patients as well," he said. "This would modernize our research methods, bringing medical marijuana up to the scientific standards we use for every other type of medication that is sold as a drug in this country."
Blumenauer, who wasn't present on the floor during Tuesday's debate or vote, said in a press release that "research is a foundational element for cannabis policy."
"At a time when there are four million registered medical marijuana patients and many more likely to self-medicate, it is crucial that researchers are able to fully study the health benefits of cannabis," the congressman, who is a cochair of the Congressional Cannabis Caucus, said. "For too long, the federal government has stood in the way of science and progress, creating barriers for researchers obtaining resources and approval to study cannabis. This bipartisan, bicameral legislation is an important first step to changing that."
House Energy and Commerce Committee Chairman Frank Pallone (D-NJ) said on the floor that the legislation "brings us to a historic, overdue moment for Congress."
"Because of its status as a Schedule I substance, research on marijuana has been regulated in a restrictive, time consuming way—and the existing research is not representative of the products that are currently available to many Americans," he said.
Millions of Americans use marijuana every year, but we still don't have research on its safety, effects or benefits. Tonight, I led House passage of legislation out of my Committee that will expand comprehensive cannabis research.

— Rep. Frank Pallone (@FrankPallone) July 27, 2022
Rep. Buddy Carter (R-GA) echoed that point, stating that the legislation is "critical to better understand the potential benefits and possible risk associated with marijuana uses."
While the bill would make a relatively incremental change, with the main intent being to streamline the process for researchers to study cannabis, its introduction last week and quick consideration in the House indicates that the stage is set to deliver the reform to President Joe Biden swiftly.
The measure is nearly identical to a Senate bill from Sens. Dianne Feinstein (D-CA), Brian Schatz (D-HI) and Chuck Grassley (R-IA) that previously cleared that chamber. It's not clear when the new version will go to a vote in that chamber, but a congressional source familiar with the planning told Marijuana Moment last week that the Senate is expect to "move quickly" on the proposal.
It's difficult to imagine that the measure would face significant pushback given its limited scope and focus on simply expediting the application process for researchers who want to study the risks and benefits of cannabis and its constituents.
House sponsors Blumenauer and Harris, meanwhile, championed a separate cannabis research bill that cleared their chamber in April. Unlike that legislation, however, the newly revised bill that now appears poised to be enacted into federal law notably does not include a provision that scientists had welcomed that would have allowed researchers to access cannabis from state-legal dispensaries to study.
—
Marijuana Moment is tracking more than 1,500 cannabis, psychedelics and drug policy bills in state legislatures and Congress this year. Patreon supporters pledging at least $25/month get access to our interactive maps, charts and hearing calendar so they don't miss any developments.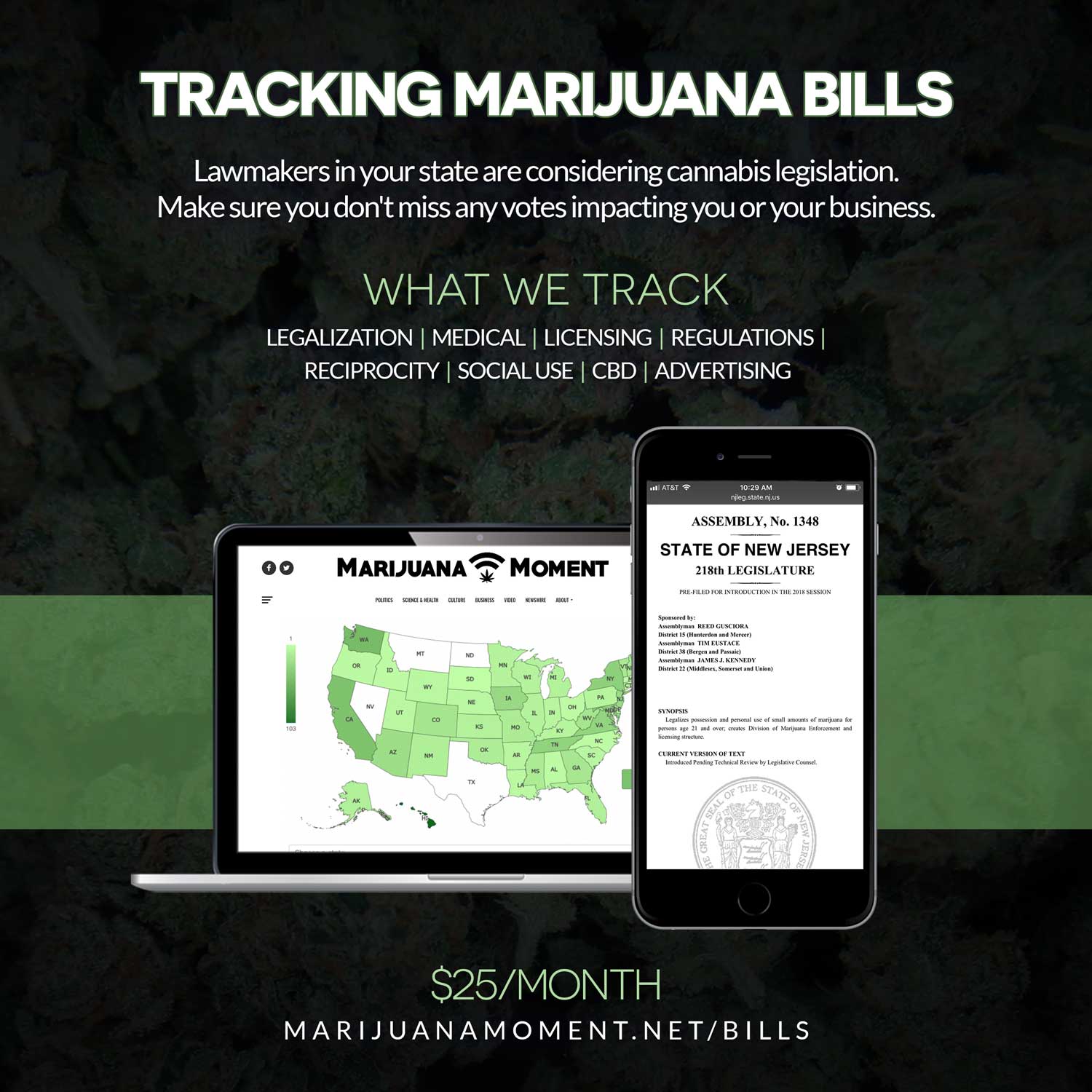 Learn more about our marijuana bill tracker and become a supporter on Patreon to get access.
—
Under the legislation, the U.S. attorney general would be given a 60-day deadline to either approve a given application or request supplemental information from the marijuana research applicant. It would also create a more efficient pathway for researchers who request larger quantities of cannabis.
Further, the bill would encourage the Food and Drug Administration (FDA) to develop cannabis-derived medicines. One way it proposed doing so is by allowing accredited medical and osteopathic schools, practitioners, research institutions, and manufacturers with a Schedule I registration to cultivate their own cannabis for research purposes.
The Drug Enforcement Administration (DEA) would get a mandate to approve applications to be manufacturers of marijuana-derived, FDA-approved drugs under the bill. Manufacturers would also be allowed to import cannabis materials to facilitate research into the plant's therapeutic potential.
Another section would require the Department of Health and Human Services (HHS) to look at the health benefits and risks of marijuana as well as policies that are inhibiting research into cannabis that's grown in legal states and provide recommendations on overcoming those barriers.
The bill further states that it "shall not be a violation of the Controlled Substances Act (CSA) for a State-licensed physician to discuss" the risk and benefits of marijuana and cannabis-derived products with patients.
We need additional research on the therapeutic benefits of medicinal cannabis, and how cannabis can help our veterans.

— Rep. Lou Correa (@RepLouCorrea) July 27, 2022
A new Congressional Budget Office (CBO) analysis published on Monday found that the proposal would reduce direct spending by less than $500,000 and would have a "negligible net change in the deficit."
The bill's Senate sponsors praised the House's action.
"After years of effort, the House took a major step today in passing our legislation to make it easier for researchers to study how marijuana-derived medications can best treat various conditions," Feinstein said. "The bill will help get safe, FDA-approved, marijuana-derived medications safely to patients in need. I am confident that the Senate will quickly pass this amended version of the bill and send it to President Biden for his signature."
The House last night passed our bill to make it easier for researchers to study how marijuana-derived medications can best treat various medical conditions.

I'm confident the Senate will quickly pass this bill and send it to President Biden.https://t.co/V6nvJSGjIx

— Senator Dianne Feinstein (@SenFeinstein) July 27, 2022
Grassley said that the measure is "critical to better understanding the marijuana plant and its potential benefits and hazards."
"It will empower the FDA to analyze CBD and medical marijuana products in a safe and responsible way so that the American public can decide whether to utilize them in the future based on sound scientific data," he said. "Researching marijuana is widely supported on both sides of the aisle, and it's a smart step forward."
Schatz added that "the medical community agrees that we need more research to learn about marijuana's potential health benefits, but our federal laws today are standing in the way of us finding those answers."
"We are now one step closer to removing excessive barriers that make it difficult for researchers to study the effectiveness and safety of marijuana, and hopefully, give patients more treatment options," he said.
The House is beginning up to 40 mins of debate on H.R. 8454 – Medical Marijuana and Cannabidiol Research Expansion Act (Sponsored by @repblumenauer / Energy and Commerce Committee).

— House Press Gallery (@HouseDailyPress) July 26, 2022
There are only a few changes in this new bill compared to the original version the Senate passed earlier this year.
For example, the text now says that researchers don't need to notify or receive a review from DEA if change study protocols, as long as they already have a Schedule I registration. The previous language said broadly that researchers wouldn't need to reapply for approval. Also, the new version makes more explicit references to cannabis in the text, rather than "drug" generally.
Another revision deals with a section that mandates the attorney general to conduct an annual review of the supply of cannabis that's available for research purposes. The new bill says DOJ must carry out that review in consultation with HHS, and says that the latter department would need to submit a report to Congress if it determines that the supply is inadequate.
Finally, a section of the original bill concerning the importation of CBD for research purposes was removed from the new measure.
Both the House and Senate passed earlier versions of their separate but similar cannabis research bills in late 2020, but nothing ended up getting to then-President Donald Trump's desk by the end of the last Congress.
Congressional researchers separately released a report in March that details the challenges posed by ongoing federal prohibition and the options that lawmakers have available to address them.
DEA has taken steps in recent years to approve new cultivators of marijuana to be used in studies, and the National Institute on Drug Abuse (NIDA) recently announced that it will be accepting applications from those authorized growers for one new contractor to supply the agency with cannabis for research purposes.
Meanwhile, large-scale infrastructure legislation that was signed by Biden in November contains provisions aimed at allowing researchers to study the actual marijuana that consumers are purchasing from state-legal businesses instead of having to use only government-grown cannabis.
NIDA Director Nora Volkow told Marijuana Moment last year that scientists have been unnecessarily limited in the source of cannabis they're permitted to study—and it makes sense to enact a policy change that expands their access to products available in state-legal markets.
House Appropriations Committee leaders recently introduced a report on Fiscal Year 2023 spending legislation that says while they appreciate that NIDA has submitted documentation outlining the research implications of the strict scheduling of certain substances, there are still challenges such as the fact that scientists are still not able to access cannabis from dispensaries.
The report also talks about the need to develop "an objective standard to measure marijuana impairment to ensure highway safety." And it further emphasizes that part of the solution means freeing up researchers to obtain cannabis products from state-legal retailers that reflect "the diversity, quality, and potency of products commonly available to patients or consumers."
The committee additionally argued that funding for marijuana research has not kept pace with the spread of the state-level legalization movement, and it encouraged the National Institutes on Health (NIH) to support increased studies into potential therapeutic applications of cannabis and its constituents.
Meanwhile, the new bipartisan, bicameral bill that's moving to the floor was filed on the same day that a long-awaited Senate marijuana legalization bill was finally filed—more than a year after a draft version was first released by Senate Majority Leader Chuck Schumer (D-NY) and fellow sponsors.
While the prospects of that wide-ranging legislation making it through the Senate with a 60-vote threshold are dubious, an already-passed bipartisan cannabis research proposal that's even being sponsored by a prohibitionist like Harris seems like a comparably simple, albeit incremental, reform that stands a solid chance of being enacted if there are no procedural hiccups along the way.
President Joe Biden might be against adult-use legalization, but he campaigned on other incremental reforms like decriminalization, rescheduling and letting states set their own cannabis policies. He's expressed interest in the medical potential of marijuana and has advocated for more research, so it's likely that he would sign the bipartisan bill if it's ultimately sent to his desk.
Meanwhile, a key Senate Judiciary subcommittee also held a hearing on Tuesday to discuss next steps for federal cannabis reform. The panel is chaired by Sen. Cory Booker (D-NJ), who is one of the three prime sponsors on the newly filed legalization bill.
Senator Files Bill To Allow Marijuana Advertising On TV And Radio In Legal States
Photo courtesy of Brian Shamblen.