Colorado Marijuana Shops Are 98 Percent Compliant With ID Checks To Prevent Underage Sales, State Regulators Say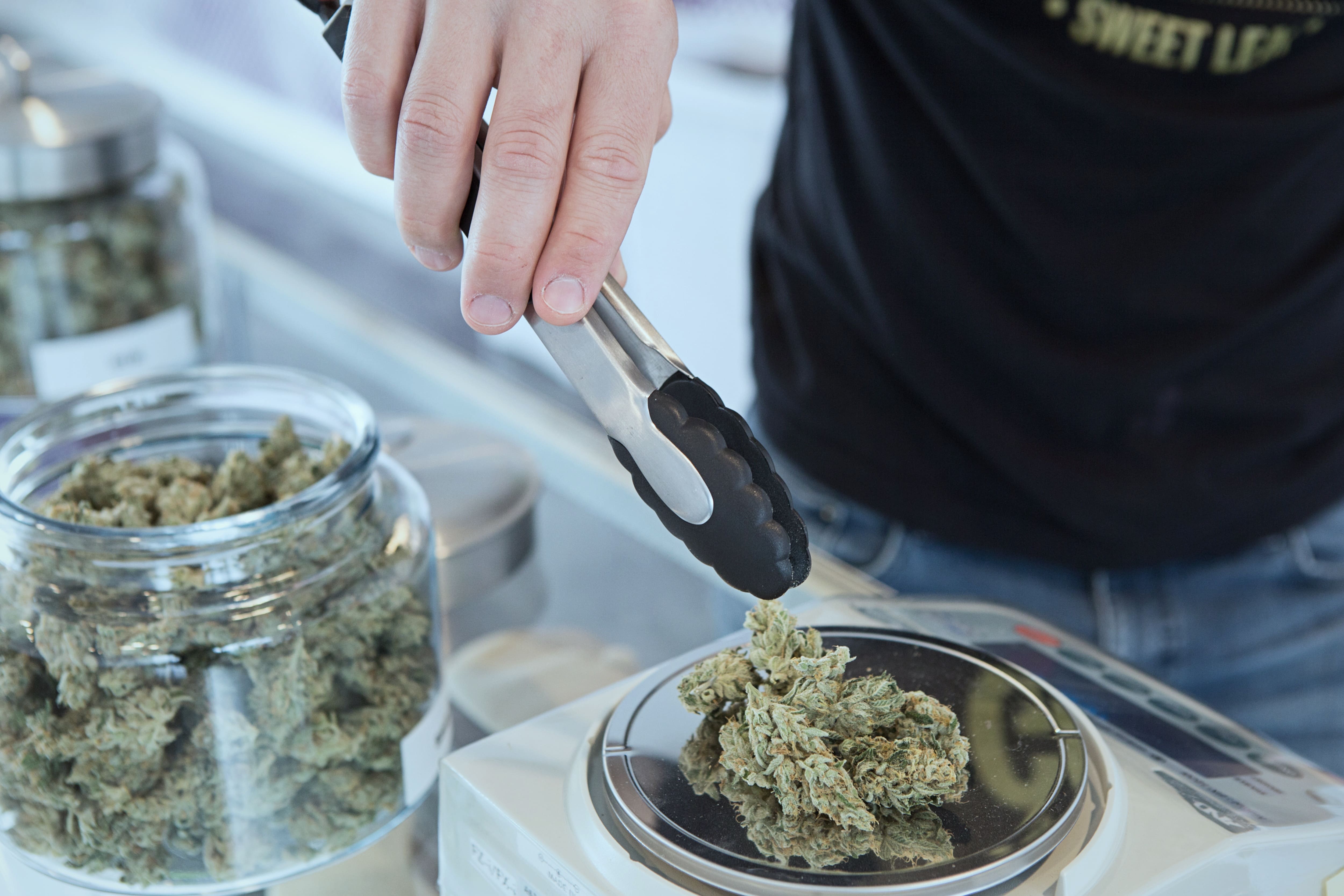 Colorado marijuana retailers have a 98 percent compliance rate with requiring people to provide an ID to show that they're of legal age to enter the business and buy cannabis products, state regulators said on Tuesday.
Like other legal marijuana states, Colorado has utilized underaged operatives to determine whether cannabis shops follow the law and require an ID showing that a person is at least 21 before purchasing products for an adult-use retailer. Officials have carried out 190 compliance checks so far this year, and only four failed to require identification.
It's unclear which dispensaries failed the check, but the Colorado Marijuana Enforcement Division (MED) emphasized in a new industry-wide bulletin that shops and individual employees that are caught violating the requirement face a range of penalties, including the possible loss of licensure or fines of up to $100,000.
"Unauthorized sale of Regulated Marijuana to an individual under the age of 21 is considered a license violation affecting public safety," MED said. "Businesses must remain vigilant in establishing internal measures to prevent underage access, and as the MED continues to monitor licensee compliance, it will evaluate business practices licensees have adopted to prevent unauthorized/underage sales."
Beside the two-step requirement mandating that people show ID before they can enter the premise of a Colorado cannabis shop and buy marijuana products, the regulatory body said retailers should also be aware of necessary actions they must take if they suspect an employee is violating the rules or if a person presents fraudulent identification.
Colorado also has a training and certification program from dispensaries to receive a "Responsible Vendor" designation, which is meant to encourage compliance and also promote consumer transparency.
Additionally, MED said that retailers "should be aware and actively look for individuals under the age of 21 that may be using fake identification to attempt to purchase marijuana."
"This can be especially prevalent in areas with colleges or universities," it said. "A Retail Marijuana Store may refuse entry and sale to a person they suspect is using fake identification."
Based on the state's compliance checks so far since Colorado became one of the first states to legalize recreational marijuana, the vast majority of operators seem to be following the rules. That's welcome news to advocates who have long stressed that providing a lawful, regulatory model for marijuana would help prevent youth access and curb the illicit market, where there are no such ID requirements.
"The MED will continue efforts to monitor licensee compliance and evaluate business practices licensees have adopted to prevent unauthorized/underage sales," the bulletin says.
Relatedly, a study published in the Journal of Safety Research in May also utilized underage operatives to determine how consistently California dispensaries abide by the law and require ID before proceeding with adult-use marijuana transactions. The analysis, based on visits to 90 shops across the state, showed 100 percent compliance.
In California, anyone who provides cannabis to someone underage faces up to six months in jail and a maximum $500 fine for a first offense. Police officers are allowed to use minors as decoys to test compliance. And, as in Colorado, failure to comply with ID requirements can result in the the loss of a license and further penalties.
Again, the results seem to support arguments from advocates about the efficacy of regulation over prohibition.
Even as more states have moved to legalize cannabis, youth marijuana usage rates have either remained stable or declined, multiple studies and surveys have found.
Sen. John Hickenlooper (D-CO), who served as governor of Colorado in 2012, unsuccessfully tried to convince voters to reject a ballot initiative to legalize marijuana, in large part because he worried it would encourage more use by young people. But he conceded in March that, with years of data now generated by his state and other that have since enacted legalization, his concern was unfounded.
As Hickenlooper has said previously, while youth use not increased, more elderly residents have begun patronizing cannabis shops.
The Coalition for Cannabis Policy, Education, and Regulation (CPEAR), an alcohol and tobacco industry-backed marijuana policy group, also released a report in March analyzing data on youth marijuana use rates amid the state-level legalization movement.
The report pointed to studies that plainly contradict claims often made by prohibitionists that creating regulated cannabis markets would lead more underage people to consume marijuana.
A study published late last month in the journal PLOS One additionally found that the rate of underage cannabis use initiation is unaffected by state-level legalization, though the number of adults of legal age who try marijuana after reform is enacted does seem to increase.
Further, an analysis published by the Journal of the American Medical Association last year found that enacting legalization has an overall impact on adolescent cannabis consumption that is "statistically indistinguishable from zero."
Oklahoma Attorney General Submits Revised Marijuana Legalization Ballot Title As Signatures Are Being Verified