Feds To Host Workshop On Researching Marijuana Under Prohibition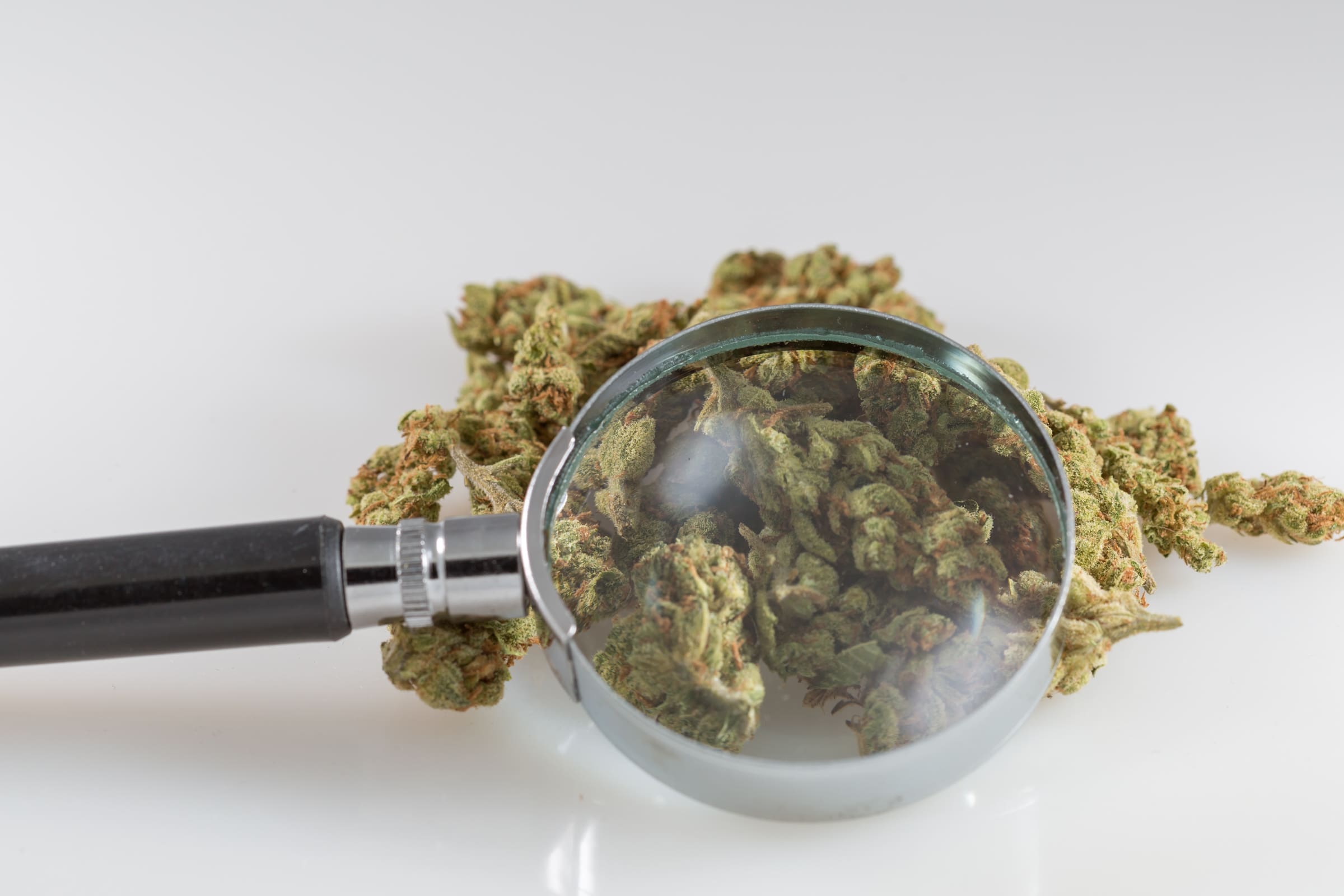 A federal agency is sponsoring a workshop next month that will touch on various aspects of marijuana research, specifically focusing on how to study cannabinoids under the "current regulatory framework" of prohibition.
The National Center for Complementary and Integrative Health, part of the National Institutes of Health, recently posted a description of the workshop and an agenda previewing several panels that people can attend in-person or online.
The workshop "will bring together researchers, government officials, and industry representatives to discuss the processes and issues related to conducting cannabinoid research," according to the event description.
Interestingly, the description also emphasizes that the meeting "will NOT discuss challenging or changing current Federal laws, policies or regulations." That is, conversations about how to research a federally banned substance will explicitly not involve talks about how the ban itself impedes marijuana research.
Instead, it will focus on "the state of the science and working within current regulations." Other goals of the meeting include gaining "an understanding of how to navigate this regulatory space," discussing "future research opportunities" and fostering collaborations.
The event will be broken down into three sections, featuring speakers from a slew of federal agencies including the National Institute on Drug Abuse, the Drug Enforcement Administration and the Food and Drug Administration. Talks will cover a wide range of research issues—from the current state of cannabinoid research to the approval process for cannabis-derived medications.
While speakers at the workshop aren't supposed to talk about the elephant in the room—how marijuana's status as a Schedule I drug under the Controlled Substances Act (CSA) creates barriers to research that necessitate such workshops in the first place—there are efforts underway in Congress to ameliorate those issues. Besides broader legislation to remove cannabis from the CSA, bills like the Medical Marijuana Research Act have also been floated on a bipartisan basis to overcome barriers to studies.
Separately, federal agencies have recently made calls for research projects to investigate how cannabinoids other than THC work and whether they treat pain, for example.
The Feds Want Researchers To Study 'Minor' Cannabinoids And Terpenes In Marijuana
Federal Officials Recognize How Marijuana's Legal Status Blocks Research, Documents Show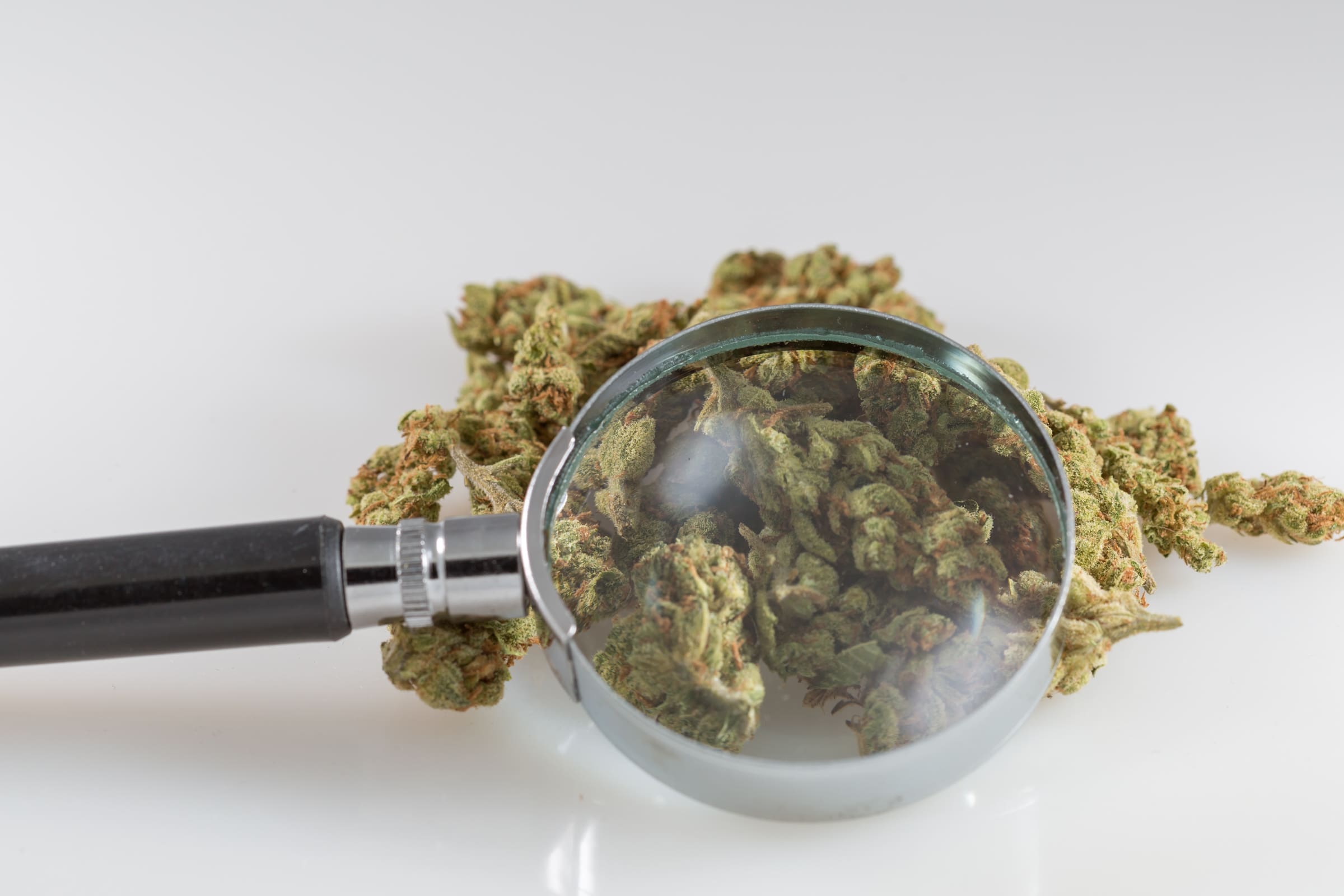 Federal government officials openly acknowledged that cannabis's restrictive federal classification inhibits progress on necessary medical and public health research during a workshop last month, according to presentation materials obtained by Marijuana Moment.
Representatives from various federal agencies—including the Food and Drug Administration, Drug Enforcement Administration (DEA) and National Institute on Drug Abuse (NIDA)—convened for a December workshop meant to provide guidance on researching cannabis while the plant remains federally illegal. The workshop was explicitly not about "challenging or changing current federal laws, policies or regulations."
But during at least two presentations, officials with NIDA and the National Center for Complementary and Integrative Health (NCCIH) listed ways that marijuana's status as a Schedule I drug under federal law complicates research efforts.
NIDA's director of the division of extramural research, Dr. Susan Weiss, included a slide in her presentation that laid out administrative and scientific "cannabis research barriers." On the administrative level, that includes the "complex and lengthy registration process" required for researchers interested in studying the plant, the lack of alternative sources for research-grade marijuana and the ongoing Schedule I status of "non-intoxicating components of cannabis" such as CBD.
Dr. Emmeline Edwards, the director of the division of extramural research for NCCIH, echoed some of those points in her presentation.
"Despite marijuana being 'legal' in some states, the federal government has not legalized cannabis and continues to enforce restrictive policies and regulations," one slide states. Edwards also discussed marijuana's Schedule I status and the limited supply of research-grade cannabis from NIDA, which does "not sufficiently reflect the variety of products used by consumers."
Outside researchers who were invited to speak at the event also pointed out that the process to study cannabis could be simplified if federal restrictions on the plant were loosened. Dr. Margaret Haney, a professor of neurobiology at the Columbia University Medical Center, included a recent quote about marijuana rescheduling from Surgeon General Jerome Adams in her presentation.
"Our scheduling system is functioning, but not as ideally as it could," Adams said last month. "Things aren't static. We have to continue to evolve."
(Adams later walked back his comments, however, and clarified that he is "not in favor of legalizing marijuana, of rescheduling it, but I do want to make sure we do research so that policy decisions are evidence-based.")
Haney, during her presentation, said that one piece of federal cannabis reform legislation that was introduced last Congress—the Marijuana Effective Drug Studies (MEDS) Act—is "promising" for researchers and "a hot topic" that could be taken up in 2019. That bill would, among other things, expand sources for research-grade marijuana and require the DEA to register additional cannabis manufacturers and distributers.
All told, the materials reviewed from the federally hosted workshop revealed a surprising amount of candor from government officials about the roadblocks current policy place in front of research, and an intense level of interest in expanding studies into marijuana's therapeutic potential as well as any public health impacts from state-level reform. And while speakers didn't seem to directly violate the stated event rule against "challenging or changing" federal marijuana policy, the issues that prohibition present to researchers did not go unacknowledged.
At the same time, agencies like NCCIH have stepped up calls for research into cannabis, including one proposal to fund studies on how terpenes and cannabinoids other than THC affect pain.
Feds Call For Even More Marijuana Research After Hosting Cannabis Workshop
Photo courtesy of Brian Shamblen.
Feds To Spend $1.5 Million On Research Into Marijuana's Lesser Known Components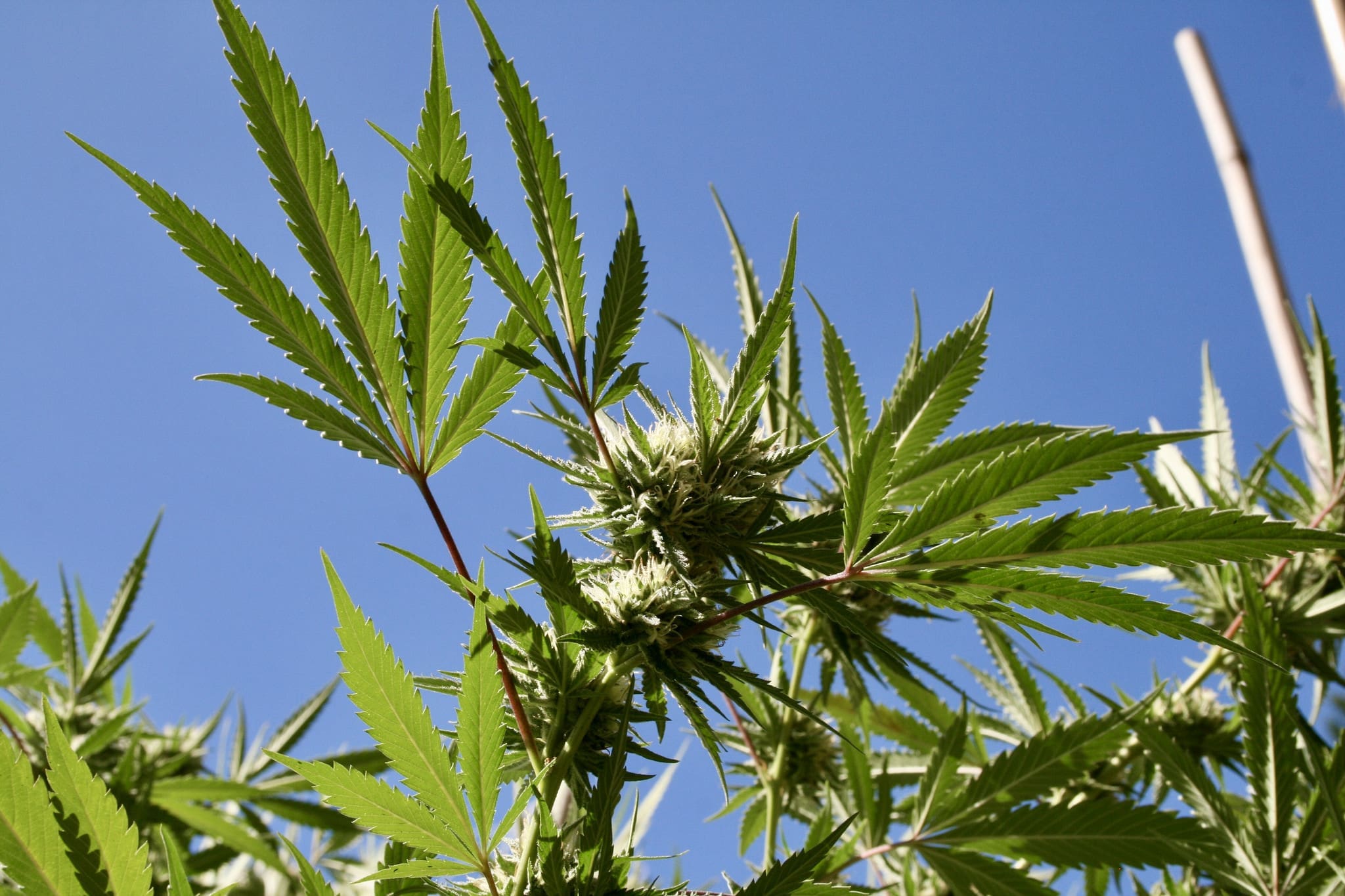 The federal government plans to award $1.5 million in grants during the 2019 fiscal year to researchers who study how components of marijuana other than THC affect pain.
In a notice about the funding opportunity published on Thursday, the National Center for Complementary and Integrative Health (NCCIH) said that it was seeking applications from researchers to conduct studies on "minor cannabinoids and terpenes." The aim of the grants will be to learn how these components work—separately and when combined—as potential pain-relieving agents.
The research is especially important given the widespread use of addictive opioid-based painkillers for pain management, NCCIH said. While THC has known analgesic properties, very little is known about the hundreds of other constituents in cannabis, which could represent viable alternatives to popular painkillers.
"Early clinical data suggest that cannabis may enhance the potency of opioids in relieving pain; and the synergy from using these products together may result in more effective pain relief with lower doses of opioids," the agency wrote. "Yet, it is unclear which components of cannabis may have these properties. In particular, few studies have examined whether and which cannabinoids and/or terpenes interact with the opioid pain pathways."
NCCIH, which is part of the National Institutes of Health, said that of particular interest are studies looking at cannabidiol (CBD), cannabigerol (CBG), cannabinol (CBN), cannabichromene (CBC), nyrcene, β-caryophyllene, Limonene, α-terpineol, linalool, α-phellandrene, α-pinene, β-pinene, γ-terpinene and α-humulene.
"A growing body of literature suggests that the cannabis plant may have analgesic properties; however, research into cannabis's potential analgesic properties has been slow," the funding opportunity says. "One key mechanism to investigate is whether potential analgesic properties of cannabis can be separated from its psychoactive properties. To address this question, more research is needed into the basic biological activity of the plant's diverse phytochemicals, specifically minor cannabinoids and terpenes."
NCCIH listed 11 areas of interest for prospective applicants:
* To investigate the potential analgesic properties and adverse effects of minor cannabinoids, alone or in combination with each other or terpenes;
* To investigate the mechanisms by which minor cannabinoids and terpenes may affect pain pathways, including ascending and/or descending neural pathways, cellular and molecular signaling pathways, neuroimmune interactions, or other innovative regulatory pathways related to pain;
* To explore the impact of sex, age and ethnicity on potential analgesic properties of minor cannabinoids and terpenes;
* To explore analgesic potential of minor cannabinoids and terpenes for different pain types (e.g., acute pain, chronic pain, inflammatory pain, neuropathic pain);
* To investigate the pharmacology (pharmacokinetic and pharmacodynamic profiles) of minor cannabinoids and terpenes;
* To explore binding affinities of minor cannabinoids and terpenes to cannabinoid and opioid and other pain-related receptors;
* To investigate the impact of dose and/or route of administration on potential analgesic effects of minor cannabinoids and terpenes;
* To characterize if/how specific terpenes may influence potential analgesic properties of cannabinoids;
* To explore potential opioid sparing effects of minor cannabinoids and terpenes;
* To explore the interaction between the microbiome and minor cannabinoids or terpenes;
* To improve methods to quantify systemic levels of minor cannabinoids and terpenes
Applicants are encouraged to submit letters of intent about their research proposals 30 days before the March 15 application deadline. The $1.5 million will be distributed among four grant recipients.
The agency first announced its intent to launch the funding opportunity in November.
"The mechanisms and processes underlying potential contribution of minor cannabinoids and terpenes to pain relief and functional restoration in patients with different pain conditions may be very broad," NCCIH said. "This initiative encourages interdisciplinary collaborations by experts from multiple fields—pharmacologists, chemists, physicists, physiologists, neuroscientists, psychologists, endocrinologists, immunologists, geneticists, behavioral scientists, clinicians, and others in relevant fields of inquiry."
The research opportunity is one of several marijuana-related projects the federal government has recently promoted. For example, NCCIH has four other grants available to researchers to study "natural products" such as cannabis, the National Institute on Drug Abuse is calling for bulk marijuana cultivators to supply research-grade cannabis and the Agency for Healthcare Research and Quality has asked the public to send them information about marijuana and Alzheimer's disease.
Feds Call For Even More Marijuana Research After Hosting Cannabis Workshop
Photo courtesy of Brian Shamblen.
Terpenoids In Marijuana Also Help Reduce Inflammation, New Study Finds
Marijuana's anti-inflammatory effects could be bolstered by non-cannabinoid compounds in the plant called terpenoids, according to a recent study published in the journal Cannabis and Cannabinoid Research.
While most studies have focused on how THC and CBD affect inflammation, terpenoids seem to share that anti-inflammatory property. The compounds are generally associated with the fragrance of cannabis, but little is known about their therapeutic potential.
In the new study, researchers in Israel extracted oils rich in terpenoids from three marijuana varieties and tested them on cells and in mice. The first experiment showed that the compounds partly suppress the production of free radicals associated with inflammation. And the second, in mice, revealed "moderate anti-inflammatory activities."
That said, the terpenoids did not seem to be as effective as purified CBD when the researchers compared them. CBD works longer, making it a more appropriate choice for individuals suffering from chronic pain.
Curiously, the terpenoids seemed to mitigate inflammation through a different mechanism than cannabinoids.
"Different chemotypes of cannabis have a distinctive composition of terpenoids," the researchers wrote. "These essential oils do have anti-inflammatory and antinociceptive activities that vary according to their composition, but they had no effect on TNFa titers [antibodies]."
"We suggest that terpenoids may be used to diminute acute inflammation effect, whereas the cannabinoids to inhibit chronic inflammation symptoms," they concluded.
Study Reveals How Marijuana Components THC And CBD Affect Chronic Pain
Photo courtesy of Chris Wallis // Side Pocket Images.