South Dakota Governor Urges 'No' Vote On Marijuana Legalization Initiative In New Ad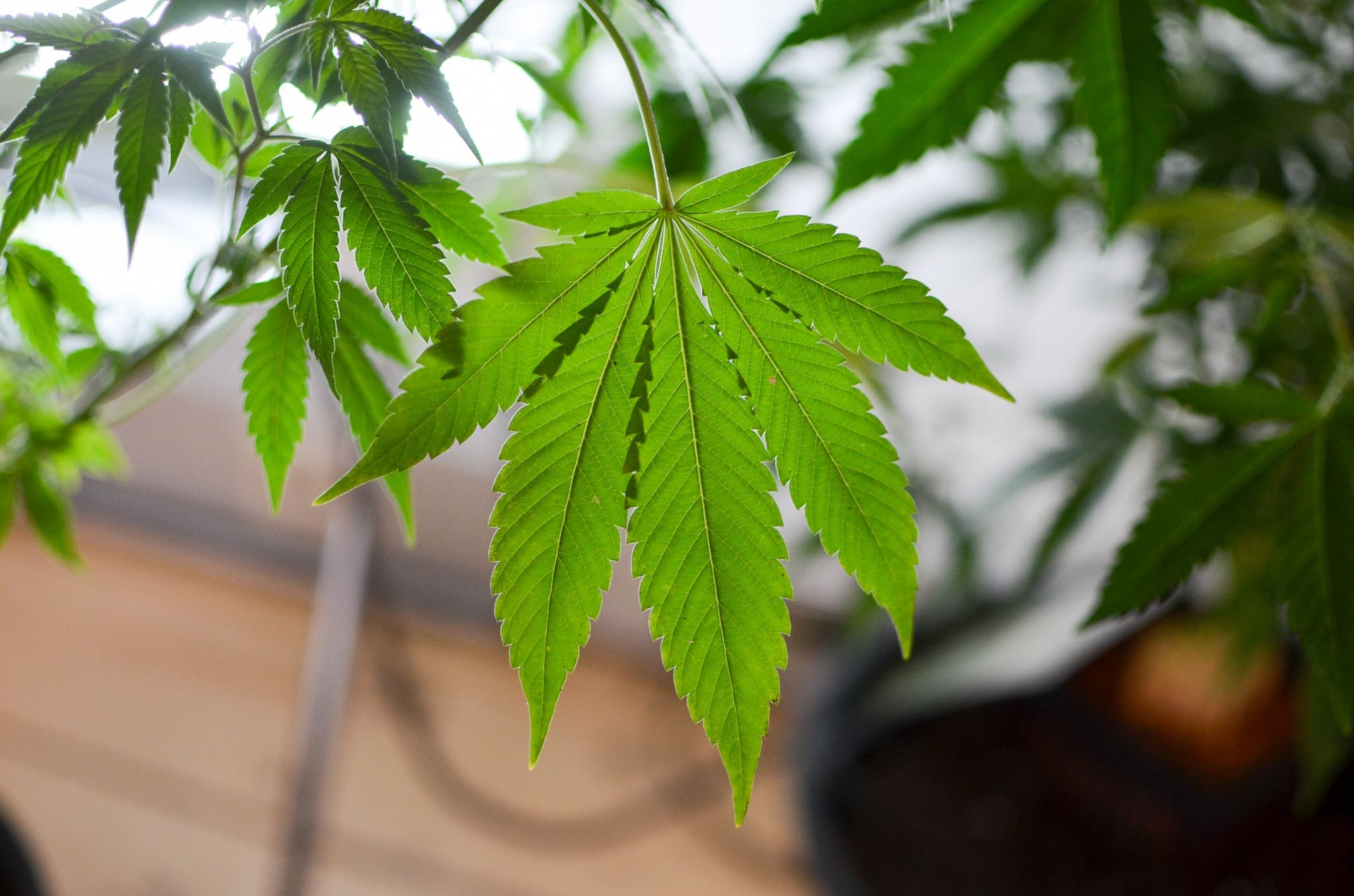 The governor of South Dakota is urging residents to reject an initiative to legalize marijuana that will appear on the state's November ballot.
In a video ad released by the No Way On Amendment A committee last week, Gov. Kristi Noem (R) said she's "consistently" heard from people who work in law enforcement and addiction treatment who've told her not to enact legalization.
"The fact is, I've never met someone who got smarter from smoking pot," the governor said.
"It's not good for our kids. And it's not going to improve our communities," she said. "As your governor, I'm urging all South Dakotans to vote no on legalizing marijuana this November."
Noem's criticism seems to be targeted at the adult-use legalization initiative that would allow people 21 and older to possess and distribute up to one ounce of cannabis and cultivate up to three plants. But she's also against a medical marijuana legalization measure that's on the ballot as well.
The governor vetoed a hemp legalization bill last year, but after outlining a series of policy requests, she approved amended legislation to legalize the crop and CBD oil in May.
This latest video was released on the same day that pro-legalization South Dakotans For Better Marijuana Laws shared its own TV ad featuring a retired Sioux Falls police officer endorsing both cannabis initiatives.
"In 2018, 4,000 people were arrested for marijuana possession in South Dakota. That's one in 10 arrests," he said, referencing a report the pro-legalization campaign published last month. "Each arrest costs $4,000. It doesn't make us any safer. We're wasting law enforcement time and resources that should be fighting serious crimes. So I'm voting 'yes' on A and 26."
According to a poll recently released last month by opponents of the policy change, about 60 percent of South Dakota voters support the broader reform proposal and more than 70 percent back the narrower medical-focused initiative.
To further bolster support ahead of the election, the reform campaign is also encouraging people to download a tool called Outvote that allows users to connect with their social network and raise awareness about the measures.
"There's no doubt that the vote will be very close, particularly on Amendment A, which we need to pass in order to protect Measure 26 and ensure it cannot be undermined by politicians in Pierre," the activists said in an email blast. "What we do over the next few days will determine whether or not South Dakota maintains the status quo or takes a new approach on marijuana."
With less than two weeks to go until Election Day, a variety of drug policy reform campaigns in states across the U.S. are airing ads on TV and online.
A campaign working to pass a marijuana legalization referendum in New Jersey released a series of English- and Spanish-language ads touting the measure last week.
Also this month, an Oregon campaign behind a ballot initiative to decriminalize drug possession and expanding funding for substance misuse treatment rolled out a series of TV and online ads promoting the measure.
The campaign behind a separate initiative to legalize psilocybin for therapeutic purposes in Oregon is reaching voters through a TV ad that was released earlier this month that features a state lawmaker who is also a medical doctor. Activists are also using billboards to highlight the medical potential of the psychedelic.
A nonprofit veterans group recently released a separate TV ad touting the benefits of psilocybin therapy. It doesn't explicitly mention the psychedelic reform measure, but it could help further inform how voters approach that question nonetheless.
Montana Supreme Court Rejects Challenge To Marijuana Legalization Initiative
Photo courtesy of Philip Steffan.