Senate Hearing On Marijuana Banking Bill Could Happen This Month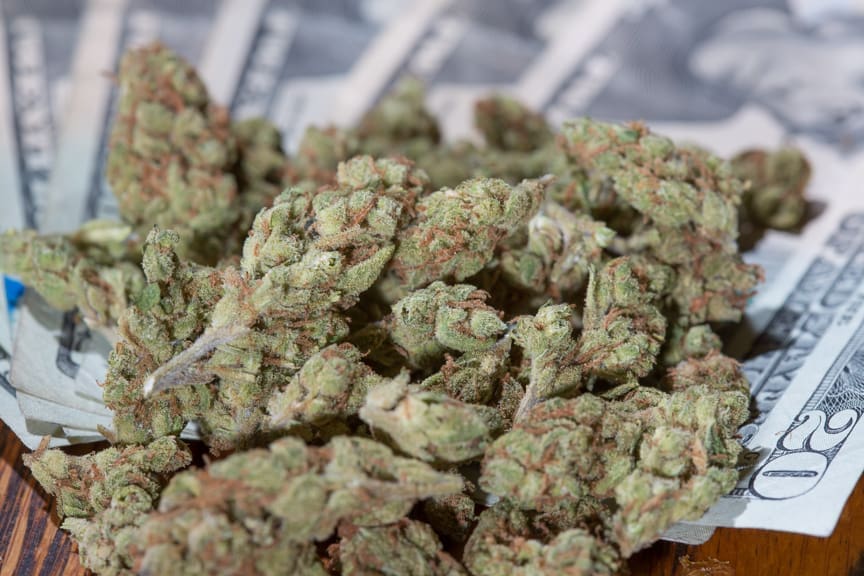 A Senate committee hearing on bipartisan marijuana banking legislation could be scheduled within the next two weeks.
Senate Banking Committee Chairman Mike Crapo (R-ID) told American Banker that he's "looking into that" prospect.
"Nothing is set but I think it should be relatively soon," he said.
That marks a somewhat significant shift for the Idaho senator, who said in April that he wouldn't commit to holding a hearing in his panel because "[a]s long as cannabis is illegal under federal law, it seems to me to be difficult for us to resolve this."
Crapo said at the time that the Justice Department would have to act in order for Congress to take up the Secure And Fair Enforcement (SAFE) Banking Act, which would protect banks that service state-legal marijuana businesses from being penalized by federal financial regulators.
A source "close to the banking industry" told American Banker that they're expecting action as early as the week of July 22, and that there may be two hearings—one concerning featuring financial regulators and another with industry stakeholders.
A House version of the cannabis banking legislation cleared that chamber's Financial Services Committee in March, with bipartisan support. Language that strives to achieve similar goals to the SAFE Act was also included in a separate House-passed appropriations bill.
Advocates have been waiting for the legislation to be placed on the calendar for a full House vote, with key lawmakers having said for months that they anticipated movement before the August recess—but nothing has yet been scheduled and time is running short, indicating that floor consideration in the fall may be more likely.
There have also been ongoing concerns about how the bill would fare in the Republican-controlled Senate.
But the latest comments from Crapo, who does not represent a state that has yet legalized or even decriminalized cannabis, nonetheless represent a positive sign that there's momentum to advance the proposal in the chamber.
Rep. Ed Perlmutter (D-CO), chief sponsor of the House version, said in June that lawmakers were working new angles to build support for the legislation. That includes potentially amending the language to address unrelated issues of concern to Republican lawmakers, such as preventing regulators from interfering with financial services access for gun manufacturers and payday lenders.
Though there's more reluctance to cannabis reform on the Senate side, which is controlled by Majority Leader Mitch McConnell (R-KY), Perlmutter said the bill might also be expanded to include explicit protections for the hemp industry to broaden its appeal.
Proponents of the SAFE Act include a coalition of 20 bipartisan governors, 50 state banking associations, the National Association of State Treasurers, top financial regulators in 25 states and a majority of state attorneys general.
A Senate hearing on cannabis business banking access would represent another significant victory for the cannabis reform movement. Just this week, the House Judiciary subcommittee held a first-ever hearing on the path to ending federal marijuana prohibition.
While resolving financial services uncertainty for cannabis businesses wouldn't affect the legal status of marijuana under federal law, it's seen as one of the first incremental steps that Congress can take as it considers making more sweeping changes to federal drug policy.
Lawmakers And Witnesses Clash On Strategy During Congressional Hearing On Ending Federal Marijuana Prohibition