Rhode Island Marijuana Legalization Bill Approved In Senate Committee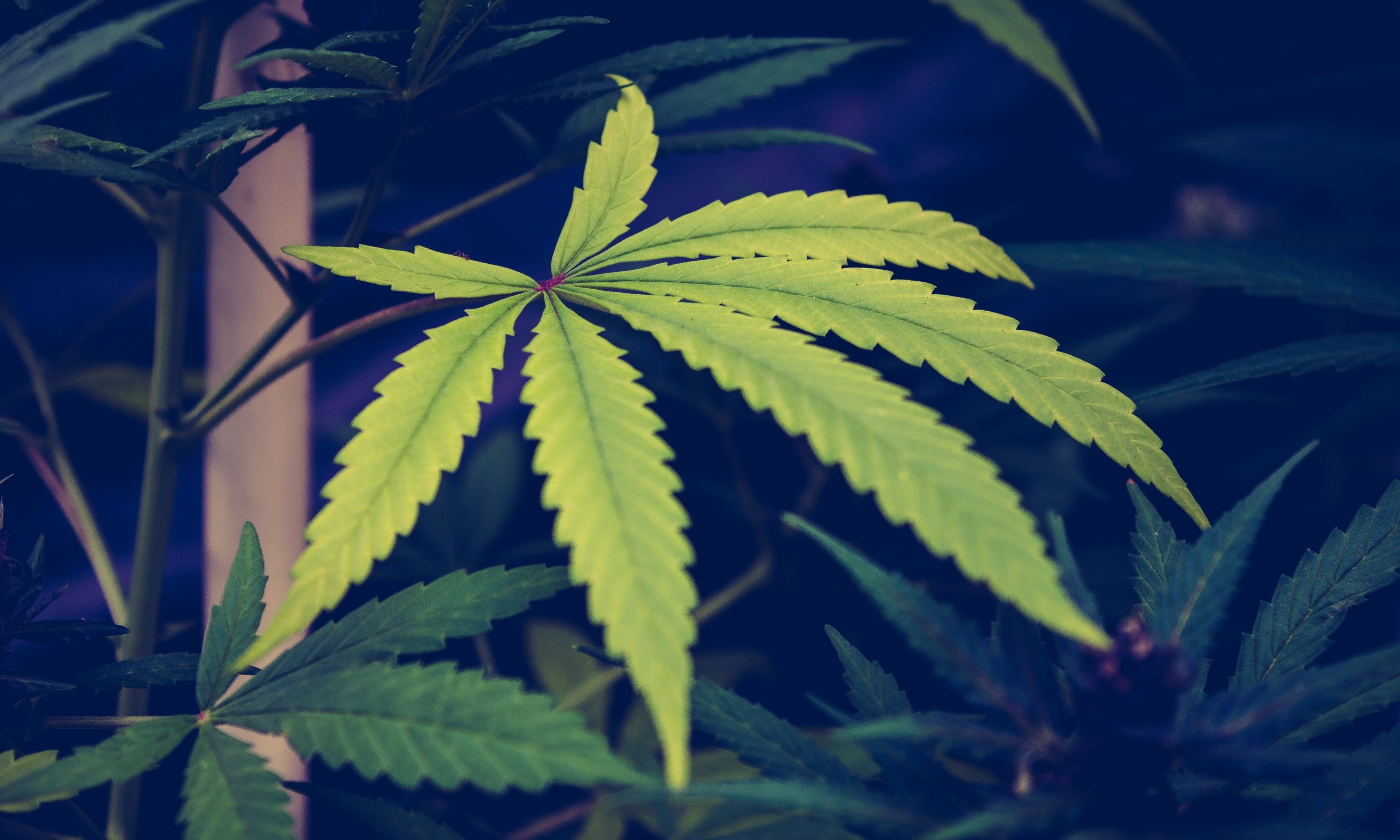 A Rhode Island Senate committee on Monday approved a marijuana legalization bill that's being championed by leadership in the chamber.
It's the first time a bill to legalize cannabis for recreational use has ever advanced in the state.
The Judiciary Committee—which previously held an April hearing on the reform legislation, as well as a competing proposal from the governor—passed the Senate bill in substitute form in a 6-2 vote.
A third legalization measure was also recently filed on the House side by Rep. Scott Slater (D) and several cosponsors.
Curiously, the Senate panel's action comes just days after House Speaker Joseph Shekarchi (D) signaled that legalization wouldn't be taken up until the summer or fall. The Senate, however appears to have different plans, and is expected to take up its bill for a floor vote as soon as next week.
There were several key changes made to the Senate bill before it advanced through the committee. That includes imposing a moratorium on approving additional marijuana cultivators—something that the state's existing medical cannabis growers have insisted upon because they say the market is already oversaturated.
Also, one-third of licenses for marijuana retailers would now be reserved for businesses that qualify as social equity applicants.
Senate Majority Leader Michael McCaffrey (D) and Health & Human Services Chairman Joshua Miller (D) are the lead sponsors of the measure, which they introduced in March, days before Gov. Dan McKee (D) came out with his legalization proposal.
That legislation was also heard by the House Finance Committee in April. The newer House bill has yet to receive a hearing.
Overall, the Senate bill would allow adults 21 and older to purchase and possess up to one ounce of cannabis. They could also cultivate up to six plants for personal use.
A Cannabis Control Commission would be established to regulate the market and issue business licenses. Marijuana would be subject to the state's seven percent sales tax, in addition to a 10 percent special tax and a three percent local tax for jurisdictions that allow cannabis firms to operate in their area.
The substitute version that cleared committee makes it so there "shall be no new cannabis cultivators' licenses issued prior to July 1, 2023." Regulators would also be tasked with reviewing data annually to "determine the maximum number of licenses that shall be issued to meet the production demands."
It was also changed from its original form to require labor peace agreements for marijuana businesses—a provision that could bolster support among progressives.
Driving while under the influence would be prohibited, but people can't be considered impaired "solely for having cannabis metabolites in his or her system" under the bill. That represents an expansion of the initial proposal, which would have only applied that protection to medical cannabis patients.
People with prior convictions for possession of up to two ounces of cannabis could have their records expunged, whereas the previous version capped that threshold at one ounce. But courts would have 90 days, instead of 60, to act on expungement petitions.
In addition to expungements, the revised bill also now includes provisions to provide for record sealing.
People or entities cannot own more than one marijuana business license, but the substitute version now clarifies that people would be able to invest in multiple operations.
Each municipality could have at least three cannabis retailers operating in their jurisdiction, but the population threshold for additional licensees was increased, making it so additional retailers could be approved for every additional 20,000 residents above a baseline 30,000. The original bill placed the threshold at every 10,000 people over the 30,000 baseline, so this would have the effect of limiting the number of retailers.
The bill's passage out of the Judiciary Committee comes in contrast to recent comments from House leadership, with the speaker saying last week that it's "possible we will return some time in the summer or fall" to tackle legalization. He said the priority is to pass the budget this month.
The governor also said this month that he "wouldn't be surprised if this is something that gets carried over maybe to a fall session."
Meanwhile, the Senate majority leader recently said that, unlike Slater and the governor, he doesn't want to have the market regulated through the state Department of Business Regulation; rather, he feels it's important to "have a separate commission in one form or another."
As lawmakers have worked to pass a budget, there have been outstanding questions about whether there's sufficient support for legalization. The House speaker has been relatively quiet on cannabis reform, so his recent comments on tackling the issue as early as this summer are notable.
The speaker said recently that he views legalization as "inevitable," but he told Politico that there are "many pressing matters before us" and he's not sure if the chamber will have time to consider the cannabis measure.
Both the governor and the leaders' legalization plans are notably different than the proposal that former Gov. Gina Raimondo (D) had included in her budget last year. Prior to leaving office to join the Biden administration as commerce secretary, she called for legalization through a state-run model.
McKee gave initial insights into his perspective on the reform in January, saying that "it's time that [legalization] happens" and that he's "more leaning towards an entrepreneurial strategy there to let that roll that way."
Shekarchi, meanwhile, has said he's "absolutely" open to the idea of cannabis legalization and also leans toward privatization.
Late last year, the Senate Finance Committee began preliminary consideration of legalization in preparation for the 2021 session, with lawmakers generally accepting the reform as an inevitability. "I certainly do think we'll act on the issue, whether it's more private or more state," Sen. Ryan Pearson (D), who now serves as the panel's chairman, said at the time.
Meanwhile, the Rhode Island Senate approved a bill in March that would allow safe consumption sites where people could use illicit drugs under medical supervision and receive resources to enter treatment. Harm reduction advocates say this would prevent overdose deaths and help de-stigmatize substance misuse.
The Senate Judiciary Committee also held a hearing in March on legislation that would end criminal penalties for possessing small amounts of drugs and replace them with a $100 fine.
Anti-Marijuana Groups Drop Lawsuit Seeking To Overturn Voter-Approved Legalization Measure
Photo courtesy of Philip Steffan.