Oklahoma Activists Prepare 2022 Ballot Measures to Legalize Marijuana And Overhaul State's Medical Cannabis System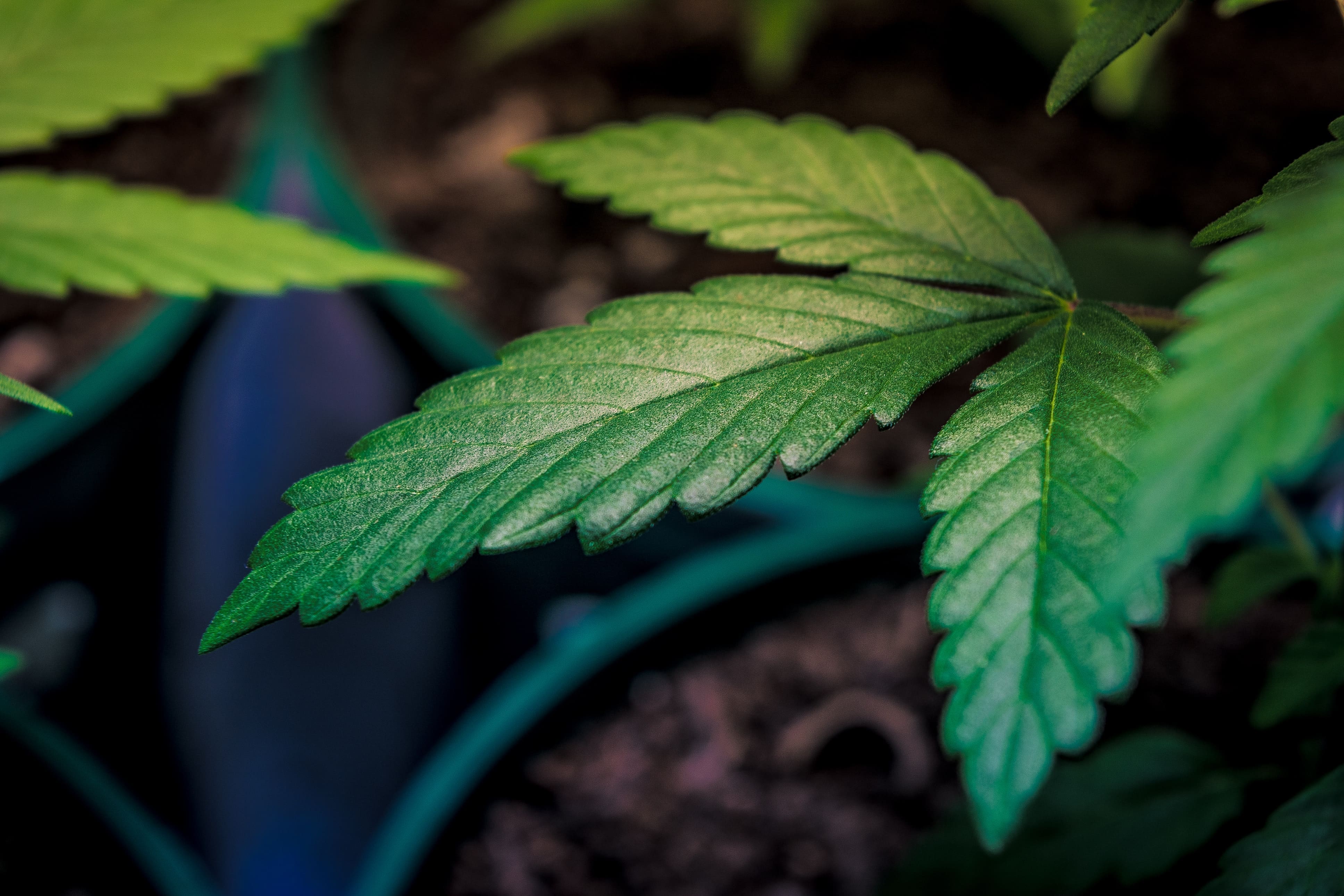 A group of activists in Oklahoma wants to put a pair of cannabis initiatives on the state ballot in 2022, one that would overhaul the state's massive medical marijuana system and another to legalize cannabis for all adults 21 and older.
While the medical and adult-use measures would appear on the ballot separately, they're designed to work together and even overlap to some degree, said Lawrence Pasternack, an advocate and Oklahoma State University professor who helped write the draft initiatives. "There's a robust statewide, grassroots effort to develop both a constitutional medical petition and a constitutional full-access petition," he told Marijuana Moment. "They're designed, if they both pass, to function in parallel to one another."
The medical proposal would create a new state agency to regulate all types of legal cannabis, including hemp and high-THC marijuana, and would establish funding for programs including research, environmental remediation and mental health services. The adult-use proposal, meanwhile, would allow any adult 21 and older to purchase marijuana products from existing dispensaries. Individuals could also grow up to 12 cannabis plants at home and keep or give away the marijuana it produces.
The adult-use proposal would also make changes to the medical program and the state's criminal justice system. If passed, it would establish a 15 percent tax on nonmedical sales to adults but reduce taxes on medical products from the current 7 percent tax down to zero. It would also provide for the expungement of past cannabis-related criminal convictions.
Advocates don't envision the creation of a separate adult-use cannabis market, even if both measures become law. Instead they want to transform the state's medical marijuana program—under which nearly 10 percent of all state residents are already registered—to allow adults to make purchases.
"Unlike states that have a small medical program, we have a program that effectively is like a full-access program already," Pasternack said, noting that by some estimates, Oklahoma has more operating dispensaries than any other U.S. state—and more than double the number in California.
Voters passed the existing medical marijuana law in 2018 on a 57–43 margin, in a midterm primary election. Unlike many state medical marijuana programs, it does not require patients have any specific qualifying conditions; doctors can recommend cannabis for any condition they see fit.
"From the perspective of many people in the state, they see it as a full-access program with a hoop to jump through," he added.
Even with such a permissive program, however, thousands of Oklahomans nevertheless face the risk of criminal prosecution for cannabis. "Despite the fact that anybody can get a card," Pasternack argued, "between 4,000 and 6,000 people continue to be charged with simple possession" in the state each year.
Drafts of both ballot measures are available at the website of nonprofit advocacy group Oklahomans for Responsible Cannabis Action (ORCA), although language is currently being revised based on ongoing feedback from community members and legal advisors, Pasternack said. He and others recently spoke in a YouTube video about recent changes to the draft legislation.
Other groups, including the Oklahoma Cannabis Liberty Alliance (OCLA) and the nonprofit trade group OK4U Approved, are doing outreach and working to build support in Oklahoma City and Tulsa, respectively.
Chris Moe, an advocate and YouTuber, recently spoke on video about the petition drives and upcoming community meetings to solicit feedback and build support.
"Everybody is trying to step up and do something, I guess," he told Marijuana Moment during a phone interview on Friday. While others formed ORCA and got the ball rolling, he said, "the community gatherings that are going to start this weekend are being organized by me."
Pasternack said the groups hope to file the petitions with the state "in a few weeks," then gather signatures to put both measures on the state ballot in 2022. While they intend to run both as constitutional amendments, he said it's possible the adult-use measure would instead be a statutory change. He added that it wouldn't be surprising to see legal challenges to the proposal.
Oklahoma activists had previously attempted to qualify a legalization measure for the 2020 ballot. They filed a petition to legalize cannabis for adult use in December 2019, but signature gathering fell short due in part to procedural delays and the coronavirus pandemic.
Looking ahead to 2022, Oklahoma isn't the only state where voters could see cannabis reform on the ballot.
A pair of Wyoming reform initiatives—one to decriminalize marijuana possession and another to legalize medical cannabis—recently cleared an initial hurdle on the path to qualifying for the state's 2022 ballot.
Idaho officials have recently cleared activists to begin collecting signatures for a revised initiative to legalize possession of marijuana that they hope to place before voters on the 2022 ballot. Advocates in the state are also working to qualify a separate measure to legalize medical cannabis for ballot access.
In South Dakota, activists last month filed four separate cannabis ballot measures for 2022.
North Dakota activists are formulating plans for a marijuana legalization measure after lawmakers failed to enact the reform this session.
A group of Missouri marijuana activists recently filed several separate initiatives to put marijuana reform on the state's 2022 ballot, a move that comes as other advocacy groups are preparing additional efforts to collect signatures for cannabis ballot petitions of their own. Meanwhile, still other activists are focusing on getting the legislature to pass a resolution to place the question of legalization before voters next year.
Arkansas activists are currently collecting signatures for a marijuana legalization measure they want to put before voters next November.
In Maryland, the House speaker has pledged to pass legislation to place a marijuana legalization referendum on the 2022 ballot.
Nebraska marijuana activists have announced plans for a "mass scale" campaign to put medical cannabis legalization on the state's 2022 ballot.
Ohio activists awaiting official clearance to collect signatures for a statewide ballot measure that would effectively force the legislature to consider cannabis reform. Meanwhile, other groups also recently qualified several measure to decriminalize cannabis to appear on local 2021 ballots.
A newly established Texas progressive group unveiled a campaign last month to put an initiative to decriminalize marijuana possession and ban no-knock warrants on this November's ballot in Austin.
Advocates are also working to put marijuana initiatives on local ballots in South Carolina and West Virginia.
Meanwhile, the Florida Supreme Court has blocked two cannabis legalization initiatives for which activists had already collected thousands of signatures.
Texas Ruling Means Smokable Hemp Can Be Sold In State But Must Be Manufactured Elsewhere