Texas Marijuana Activists Unveil Decriminalization Ballot Initiative In Austin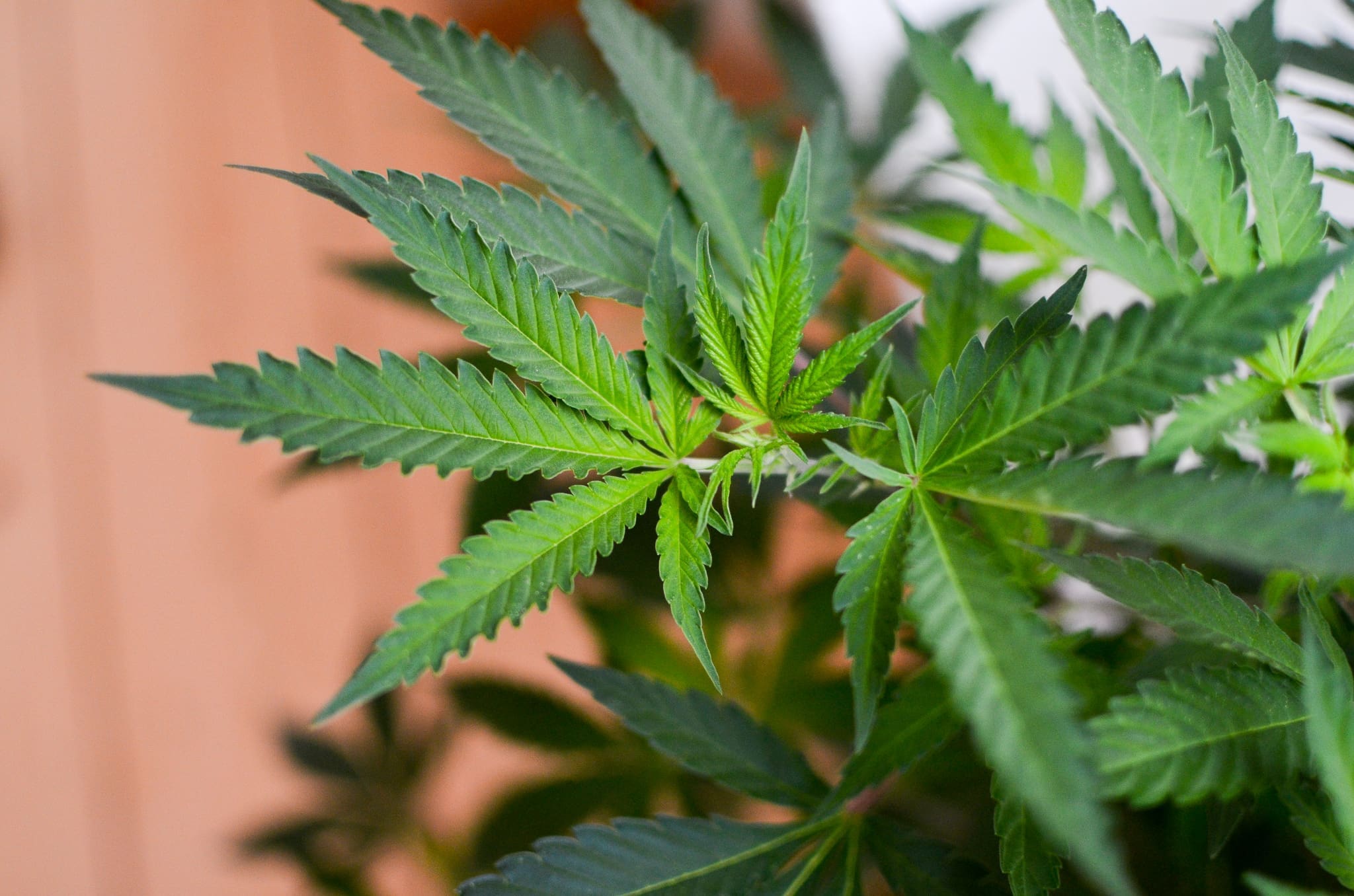 A newly established Texas progressive group unveiled a campaign on Wednesday to put an initiative to decriminalize marijuana possession and ban no-knock warrants on the ballot in Austin.
Ground Game Texas, a nonprofit led by former Democratic congressional candidates, isn't exclusively focused on cannabis reform—but it's made the issue a priority and is addressing it in the first of what's expected to be many local ballot measures across the state.
Austin, as well as Dallas, have already independently enacted law enforcement policy changes aimed at reducing arrests for marijuana-related offenses by issuing citations and summons. The activists' new plan would take the reform a step further, however.
The "Austin Freedom Act" seeks to end arrests and citations for misdemeanor marijuana possession within the city. Also, it says police cannot issue citations for residue or paraphernalia in lieu of a possession charge.
The measure would further prohibit the use of city funds to request or test cannabis to determine whether it meets the state's definition of a lawful product. Hemp is legal in the state, creating complications for law enforcement, as they are now tasked with determining if seized cannabis products are in compliance with state statute.
"Marijuana reform is a winning issue and local efforts will drive voter engagement. State lawmakers—Democrats and Republicans—failed us during the legislative session," Heather Fazio, director of Texans for Responsible Marijuana Policy, told Marijuana Moment. "Maybe this level of political pressure will get their attention and bring them on board with meaningful reform statewide."
In order to qualify for the November 2021 ballot, advocates will need to collect at least 20,000 valid signatures by July 20. They are aiming for at least 25,000 raw submissions to ensure success.
A representative said during a press conference on Wednesday—which was held in front of a statue of local cannabis icon and musician Willie Nelson—that they already have about 3,000 signatures in hand.
Under the initiative, the execution of no-knock warrants would also be prohibited in the city—a policy that generated significant national attention after it led to Kentucky officers entering Breonna Taylor's apartment and fatally shooting her in a botched drug raid.
"In past years, Austin police issued thousands of citations and made hundreds of arrests for marijuana possession. These disproportionately targeted Black and Hispanic community members," the group's website says. "To promote justice and avoid waste of tax dollars, we want to redirect resources towards real public safety solutions."
New campaign in Austin, y'all!

We are petitioning to decriminalize marijuana and ban "no knock" warrants in Austin.

It's time for direct democracy—taking popular issues straight to the people! pic.twitter.com/MQeeu0WWV8

— GroundGameTX (@GroundGameTX) June 30, 2021
They are also welcoming volunteers to help aid in signature gathering.
By engaging voters on issues like marijuana reform that are popular among young people and Democrats, Ground Game Texas could also theoretically influence turnout in upcoming elections, potentially shifting the GOP-skewed balance of power in the conservative state legislature.
There is no statewide, citizen-led initiative process that would enable advocates to put an issue like decriminalization or legalization on the Texas ballot. But at the local level, there are limited cases where activists can leverage home rule laws that allow for policy changes.
A strong majority of Texans back even broader reform, according to recent polling. Sixty percent of voters in the state support making cannabis legal "for any use," signaling that local initiatives for more modest proposals like decriminalization will likely prevail where they qualify for local ballots.
Ground Game Texas is getting started shortly after this year's legislative session ended, which saw numerous drug policy proposals advance, with bills to expand the state's medical cannabis program and require a study into the therapeutic potential of certain psychedelics for military veterans having been enacted.
Advocates remain disappointed, however, that lawmakers were unable to pass more expansive cannabis bills—including a decriminalization proposal that cleared the House but saw no action in the Senate.
The House approved a cannabis decriminalization bill in 2019, but it did not advance in the Senate that session.
Several prominent progressive Texas political figures—including former U.S. Housing and Urban Development Secretary Julián Castro, former state Rep. Wendy Davis and former U.S. Rep. Beto O'Rourke—have endorsed Ground Game Texas and said in a statement that it "is going to meet Texans where they are at to listen to them about the issues that matter most."
Texas isn't the only state in which organizers are trying to put marijuana on local ballots. Ohio activists recently qualified a measure to decriminalize cannabis to appear on a local 2021 ballot—the first of dozens of reform proposals that could go before voters this year as signature gathering efforts continue across the state. The group is also working to put marijuana initiatives on local ballots in South Carolina and West Virginia.
Meanwhile, advocates across the county are also already working on number of state-level cannabis initiatives for 2022.
Missouri activists, for example, revealed this month that they plan to put a recreational marijuana legalization measure before voters next year.
Nebraska marijuana activists have announced plans for a "mass scale" campaign to put medical cannabis legalization on the state's 2022 ballot.
Two measures were submitted in Wyoming this month to place medical cannabis legalization and adult-use decriminalization measures before voters in 2022.
Also this month, Idaho activists filed a measure to legalize marijuana possession for adults that they hope to place before voters on the 2022 ballot. That's in addition to a separate medical cannabis effort in the state.
North Dakota activists are formulating plans for a marijuana legalization measure after lawmakers failed to enact the reform this session.
Meanwhile, the Florida Supreme Court has blocked two cannabis legalization initiatives for which activists had already collected thousands of signatures.
Read the text of the Austin marijuana decriminalization petition below: 
Austin Freedom Act 2021 Pet… by Marijuana Moment
Photo courtesy of Philip Steffan.