New North Dakota Effort To Put Marijuana On 2022 Ballot Killed By Senate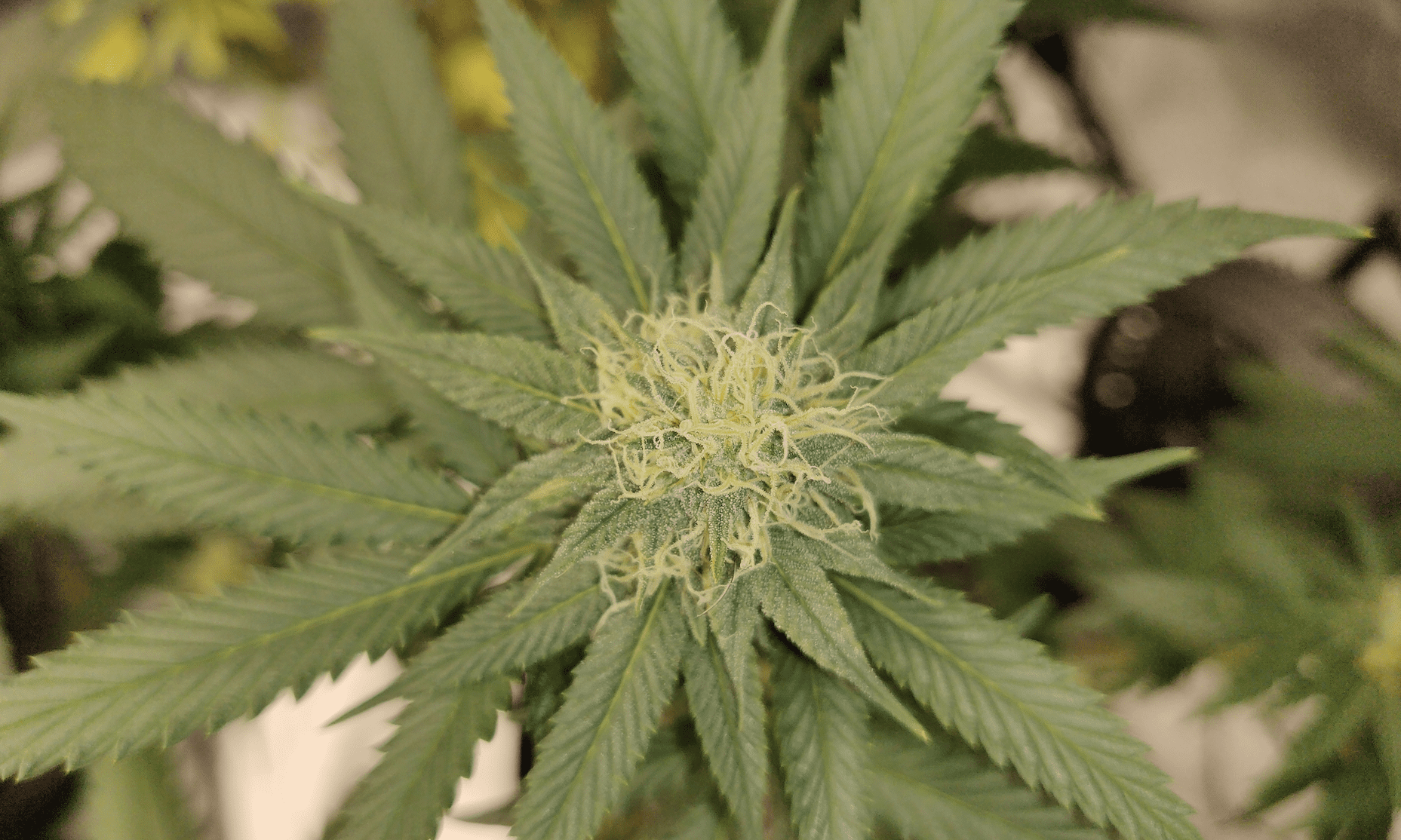 After a House-passed bill to legalize marijuana in North Dakota was rejected by the Senate last week, some senators hatched a new plan to advance the issue by referring it to voters on the 2022 ballot. While their resolution advanced through a key committee earlier this week, the full Senate blocked it on Thursday.
Despite the fact that the deadline to introduce new legislation this session has passed, the Senate Delayed Bills Committee on Tuesday used its unique authority to advance the referendum proposal. The five-member panel cleared the proposed constitutional amendment for a first reading on the floor. But on Thursday, the full body voted 26-21 against referring the measure to a policy committee, effectively killing it.
The text of the proposal that would have gone before voters simply states: "The legislative assembly shall authorize and regulate the manufacture, sales, and use of adult-use cannabis in the state."
It would have been up to lawmakers to craft legislation to enact legalization in a following session if voters signed off on the general idea at the ballot box.
The new legislative move came as activists with the group North Dakota Cannabis Caucus are collecting signatures to qualify a constitutional amendment legalizing cannabis for the 2022 ballot. A separate group, Legalize ND, is also planning to push for a legalization ballot measure, though details of that initiative are yet to be seen.
Given that, if the legislature had approved the latest proposal from Sen. Dick Dever (R), North Dakota could have see as many as three legalization questions on their ballot next year—a situation that would create significant complications for activists as voters attempt to choose their preferred option, potentially splitting support such that no measure receives a majority.
Senate Majority Leader Rich Wardner (R) said that lawmakers are concerned that a "loud minority" of North Dakota residents would approve an expansive, advocate-led ballot measure, and so the new resolution represented an alternative that would enable the legislature to set more restrictive rules that wouldn't, for example, allow home cultivation.
"Sometimes the best defense is when you go on offense," Wardner told The Grand Forks Herald. "If it's voted down—yes, I like it. I don't want [recreational marijuana], but I'm not going to let the other two options be out there all by themselves."
Legalize ND was among certain pro-legalization groups that were supportive of the separate House-passed legalization bill that died on the Senate floor, recognizing that it would be a step in the right direction, even if it's more restrictive than what activists might prefer.
But David Owen, chairman of the organization, told Marijuana Moment that he views the new Senate resolution as a "cynical attempt to argue that they are creating a legalization program without actually creating a legalization program."
He described what he sees as "fatal flaws" with the measure, including that its brief text lays out no deadline for lawmakers to follow through on enacting a legalization law if voters approve the ballot question.
"As a result, the bill could simply pass, the voters to vote 'yes' on it and then the legislature could choose to do nothing," Owen said.
He also slammed the proposal's lack of a definition for what "adult-use cannabis" is, suggesting that lawmakers could later interpret it to "mean that only individuals over the age of 99 years of age are allowed" to consume marijuana.
Finally, Owen raised concerns about the measure's use of the term "cannabis," which is a broad term encompassing both marijuana and hemp.
"In theory, you could simply say, 'North Dakota already has legal cannabis use. It's called hemp.' And what they could then do is say, 'so long as it contains less than point 0.3 percent THC, they're free to use it,'" he said. "That essentially creates a cop-out where they're not actually legalizing THC."
"This resolution is so poorly written that it either does absolutely nothing or it could do everything. What does it do? Who knows? This is why you don't write laws that are 10 words long," Owen said. "I think they intentionally wrote it in such a way to mislead the voters to say, 'hey, we're going to legalize marijuana if you vote yes on this, except we're not, and we're lying to you.'"
Owen's group placed a legalization measure on the 2018 ballot that was defeated by voters. They tried to qualify another initiative last year but signature gathering complications caused by the coronavirus pandemic got in the way.
The organization is now in the process of finalizing its strategy for the 2022 ballot.
The separate Cannabis Caucus group said it didn't intend to change its plans in light of legislature's new move, even if it had advanced.
"We're still moving forward," its chairwoman, Jody Vetter, told The Bismarck Tribune.
Meanwhile, a bill to significantly expand marijuana decriminalization in North Dakota cleared the House last month and was later defeated in the Senate.
That legislation would have built upon an initial marijuana decriminalization law that was enacted in 2019. Under the current statute, possession of half an ounce or less of cannabis is an infraction punishable by a fine of up to $1,000, with no jail time. The new proposal would've made possession of up to an ounce a non-criminal offense that carried a $50 fine.
House Majority Leader Chet Pollert (R) has said that he's not "a marijuana person," but he's acknowledged that cannabis legalization is coming. While he would have previously been inclined to oppose a legalization bill, Pollert said voter approval of a legalization initiative in South Dakota has made him reconsider, adding that the legislature should "take a long, hard look" at the policy change.
That said, a South Dakota state judge ruled that last year's voter-approved legalization initiative is unconstitutional and cannot go forward—though advocates have appealed the case to the state Supreme Court.
Neighboring Montana also moved to legalize marijuana for adult use during the November election, adding to the regional pressure to get on board. Canada, which also borders the state, has a national legal cannabis market.
North Dakota voters approved a medical cannabis ballot measure in 2016.
Read the text of the new North Dakota marijuana legalization resolution below:
North Dakota Marijuana Reso… by Marijuana Moment
New Mexico House Approves Marijuana Legalization Bill In Special Session
Photo courtesy of Mike Latimer.