Oklahoma Voters Legalize Marijuana For Medical Use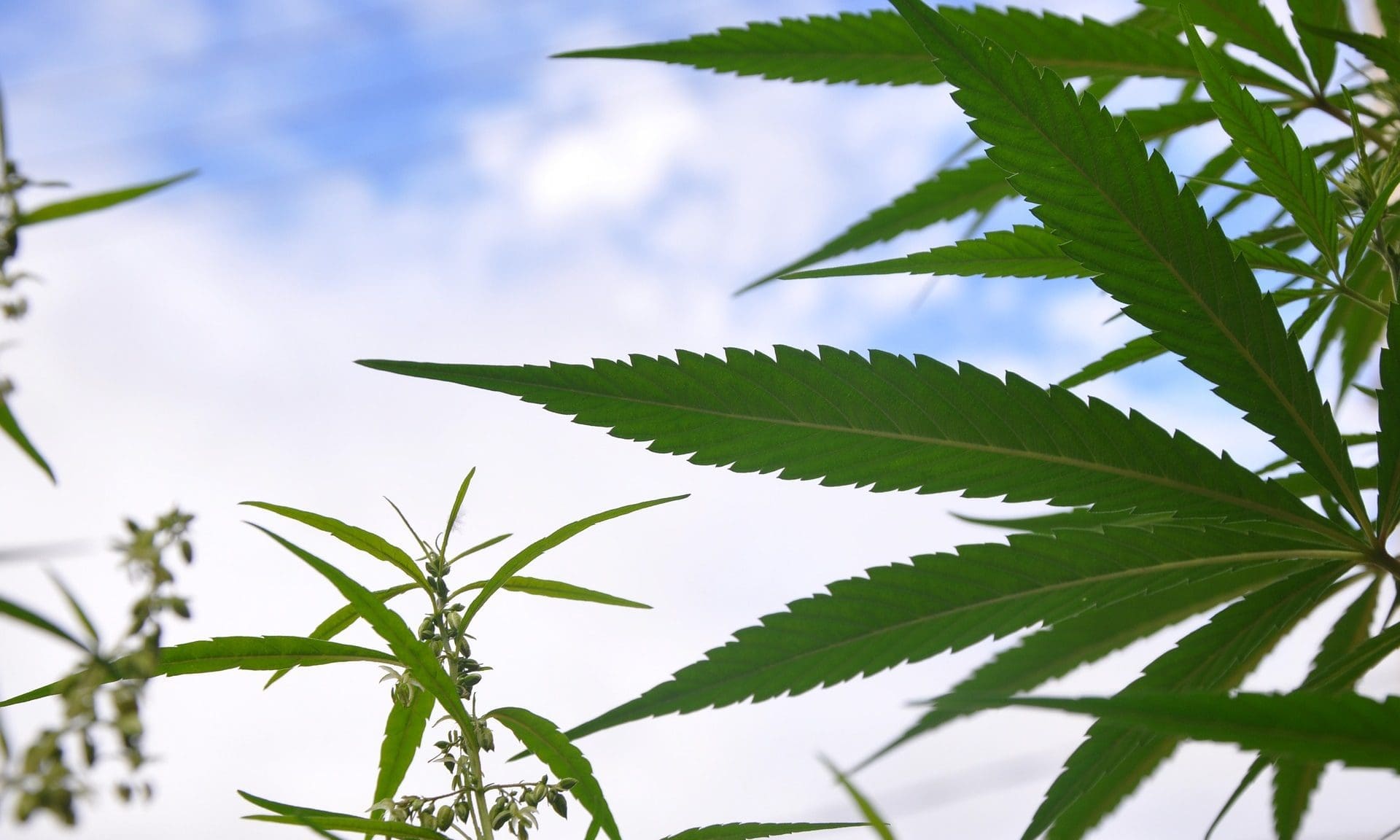 Voters in Oklahoma approved a ballot measure making the state the 30th in the nation to allow broad access to medical marijuana.
The proposal, which passed by a 57% to 43% margin on Tuesday, will allow doctors to recommend cannabis for any medical condition they see fit.
Most other state medical marijuana laws delineate a specific list of diseases and disorders for which physicians can authorize patients' participation.
The approval of such a far-reaching marijuana proposal in a deeply red state like Oklahoma — during a midterm primary election, no less — is a clear sign of the mainstream political support that cannabis reform now enjoys.
The campaign didn't appear to have significant funding from major national drug policy reform groups that have helped to pass measures in other states over several past election cycles. It also faced an opposition that poured roughly half a million dollars into television ads seeking to undermine support for medical marijuana.
But the initiative was approved anyway, suggesting that cannabis politics have now evolved to the point where voters in places like Oklahoma don't necessarily need to be convinced to support reform proposals when they are placed on the ballot.
Nationally, polling shows that more than 90% of voters support medical cannabis , with roughly two-thirds backing recreational marijuana legalization.
"Public support for medical marijuana access is non-partisan," NORML Deputy Director Paul Armentano said in a statement. "Even in a predominantly 'red' state like Oklahoma, it is the will of the voters to enact common sense, yet significant marijuana law reforms."
Under the new Oklahoma law as drafted, legal patients will receive state ID cards and be allowed to possess three ounces of cannabis in public, and store up to eight ounces at home.
Home cultivation of six mature plants and six seedlings is allowed, as is possession of up to one ounce of cannabis concentrates and 72 ounces of marijuana-infused edible products. Patients could also designate a caregiver to purchase or grow medicine for them.
The new law would also add some level of protection for medical cannabis patients who don't go through the step of getting a state-issued identification card. People who are caught with 1.5 ounces or less of marijuana and can "state a medical condition" would face a misdemeanor offense punishable by no more than a $400 fine.
The state would issue licenses for medical cannabis cultivation, processing, transportation and dispensing businesses, and a 7% retail tax would be applied to medical cannabis sales. Revenue would first go toward covering implementation and regulation costs, with the remainder funding education as well as drug and alcohol rehabilitation programs.
Any of these provisions are subject to change, however, and there are indications that they may be amended soon.
Gov. Mary Fallin (R) said last week that she was prepared to call lawmakers into a special legislative session this summer to address provisions which, in her view, essentially allow "recreational marijuana in the state of Oklahoma."
And in a statement on Tuesday night, the governor said she "respect[s] the will of the voters in any question placed before them to determine the direction of our state" but that "it is our responsibility as state leaders to look out for the health and safety of Oklahoma citizens."
I will be discussing with legislative leaders and state agencies our options going forward on how best to proceed with adding a medical and proper regulatory framework to make sure marijuana use is truly for valid medical illnesses. https://t.co/CDLlhjb2fd

— Governor Mary Fallin (@GovMaryFallin) June 27, 2018
In the lead up to the vote, the measure faced vocal opposition from Fallin and from other popular officials like U.S. Sen. James Lankford (R), who appeared in a television ad urging voters to reject medical marijuana. Groups like the Oklahoma State Medical Association, the Oklahoma Sheriffs' Association and the Oklahoma District Attorneys Association also campaigned against legalization.
In another challenge for supporters, several Oklahoma voters reported in social media posts that they had been given ballots that did not include the medical marijuana question.
"It is noteworthy that this measure passed in such a red state during a primary election, when voter turnout tends to be older and more conservative than during a general election," Karen O'Keefe, state policies director for the Marijuana Policy Project, said in a press release. "Support for medical marijuana is overwhelming, and it spans the political and demographic spectrums."
There was a chance the medical marijuana measure could have appeared before Oklahoma voters during the 2016 general election but, because a dispute over its ballot title with then-Attorney General Scott Pruitt—who now heads the U.S. Environmental Protection Agency—wasn't settled in time by the state Supreme Court, consideration was delayed.
Fallin placed the measure on the June 26 primary ballot, which some advocates viewed as an effort to sink its chances because turnout dynamics are typically more favorable for cannabis proposals during general elections when young people and other demographics that are more favorable to reform are more likely to vote.
Oklahoma, like more than a dozen other states that don't have comprehensive medical marijuana programs, already has a law allowing limited access to non-psychoactive cannabis extracts that are used to treat severe seizure disorders and other conditions.
Several other states are expected to see measures to legalize recreational marijuana or allow medical cannabis on their November ballots.
This piece was first published by Forbes.
Photo courtesy of Max Pixel.