Oklahoma Voters Legalize Marijuana For Medical Use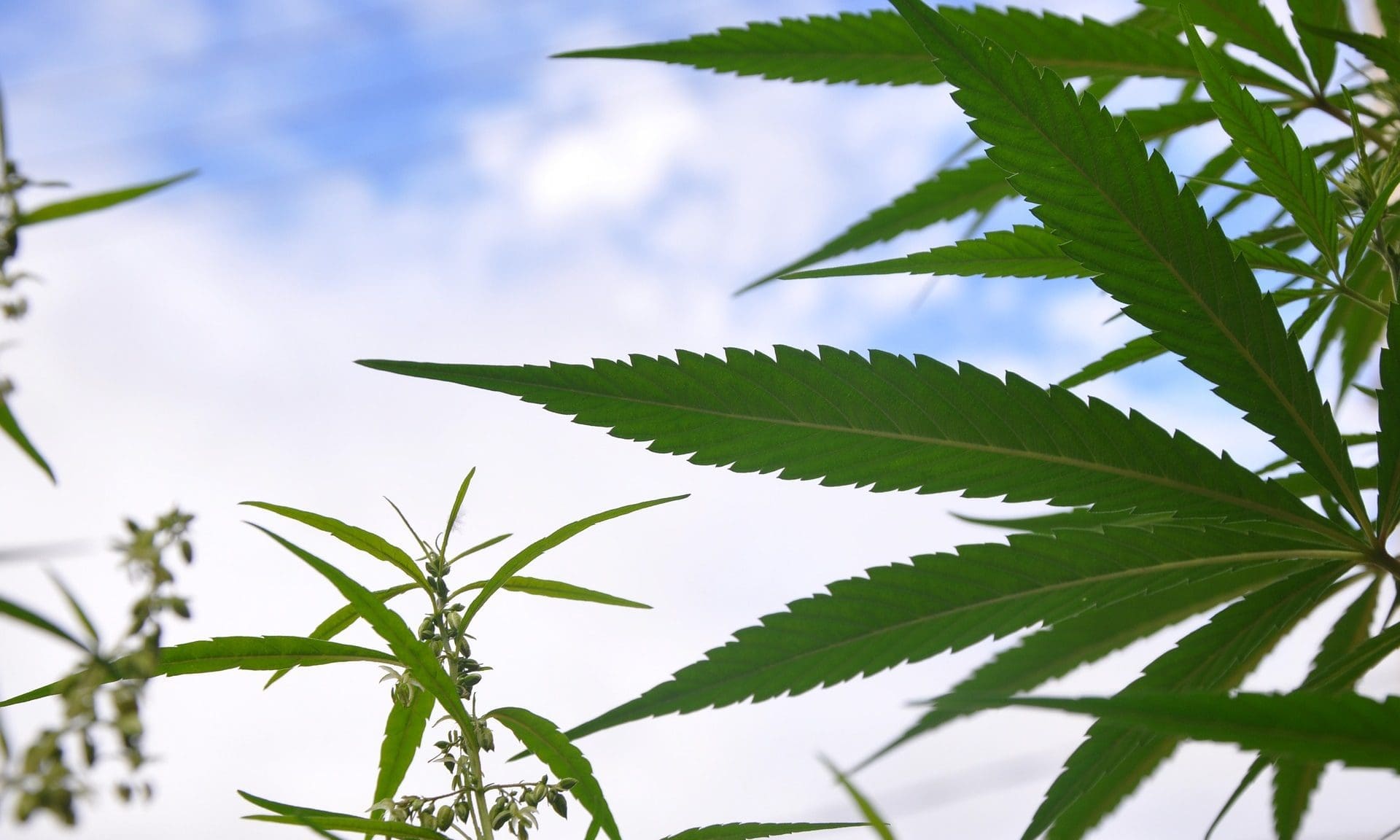 Voters in Oklahoma approved a ballot measure making the state the 30th in the nation to allow broad access to medical marijuana.
The proposal, which passed by a 57% to 43% margin on Tuesday, will allow doctors to recommend cannabis for any medical condition they see fit.
Most other state medical marijuana laws delineate a specific list of diseases and disorders for which physicians can authorize patients' participation.
The approval of such a far-reaching marijuana proposal in a deeply red state like Oklahoma — during a midterm primary election, no less — is a clear sign of the mainstream political support that cannabis reform now enjoys.
The campaign didn't appear to have significant funding from major national drug policy reform groups that have helped to pass measures in other states over several past election cycles. It also faced an opposition that poured roughly half a million dollars into television ads seeking to undermine support for medical marijuana.
But the initiative was approved anyway, suggesting that cannabis politics have now evolved to the point where voters in places like Oklahoma don't necessarily need to be convinced to support reform proposals when they are placed on the ballot.
Nationally, polling shows that more than 90% of voters support medical cannabis , with roughly two-thirds backing recreational marijuana legalization.
"Public support for medical marijuana access is non-partisan," NORML Deputy Director Paul Armentano said in a statement. "Even in a predominantly 'red' state like Oklahoma, it is the will of the voters to enact common sense, yet significant marijuana law reforms."
Under the new Oklahoma law as drafted, legal patients will receive state ID cards and be allowed to possess three ounces of cannabis in public, and store up to eight ounces at home.
Home cultivation of six mature plants and six seedlings is allowed, as is possession of up to one ounce of cannabis concentrates and 72 ounces of marijuana-infused edible products. Patients could also designate a caregiver to purchase or grow medicine for them.
The new law would also add some level of protection for medical cannabis patients who don't go through the step of getting a state-issued identification card. People who are caught with 1.5 ounces or less of marijuana and can "state a medical condition" would face a misdemeanor offense punishable by no more than a $400 fine.
The state would issue licenses for medical cannabis cultivation, processing, transportation and dispensing businesses, and a 7% retail tax would be applied to medical cannabis sales. Revenue would first go toward covering implementation and regulation costs, with the remainder funding education as well as drug and alcohol rehabilitation programs.
Any of these provisions are subject to change, however, and there are indications that they may be amended soon.
Gov. Mary Fallin (R) said last week that she was prepared to call lawmakers into a special legislative session this summer to address provisions which, in her view, essentially allow "recreational marijuana in the state of Oklahoma."
And in a statement on Tuesday night, the governor said she "respect[s] the will of the voters in any question placed before them to determine the direction of our state" but that "it is our responsibility as state leaders to look out for the health and safety of Oklahoma citizens."
I will be discussing with legislative leaders and state agencies our options going forward on how best to proceed with adding a medical and proper regulatory framework to make sure marijuana use is truly for valid medical illnesses. https://t.co/CDLlhjb2fd

— Governor Mary Fallin (@GovMaryFallin) June 27, 2018
In the lead up to the vote, the measure faced vocal opposition from Fallin and from other popular officials like U.S. Sen. James Lankford (R), who appeared in a television ad urging voters to reject medical marijuana. Groups like the Oklahoma State Medical Association, the Oklahoma Sheriffs' Association and the Oklahoma District Attorneys Association also campaigned against legalization.
In another challenge for supporters, several Oklahoma voters reported in social media posts that they had been given ballots that did not include the medical marijuana question.
"It is noteworthy that this measure passed in such a red state during a primary election, when voter turnout tends to be older and more conservative than during a general election," Karen O'Keefe, state policies director for the Marijuana Policy Project, said in a press release. "Support for medical marijuana is overwhelming, and it spans the political and demographic spectrums."
There was a chance the medical marijuana measure could have appeared before Oklahoma voters during the 2016 general election but, because a dispute over its ballot title with then-Attorney General Scott Pruitt—who now heads the U.S. Environmental Protection Agency—wasn't settled in time by the state Supreme Court, consideration was delayed.
Fallin placed the measure on the June 26 primary ballot, which some advocates viewed as an effort to sink its chances because turnout dynamics are typically more favorable for cannabis proposals during general elections when young people and other demographics that are more favorable to reform are more likely to vote.
Oklahoma, like more than a dozen other states that don't have comprehensive medical marijuana programs, already has a law allowing limited access to non-psychoactive cannabis extracts that are used to treat severe seizure disorders and other conditions.
Several other states are expected to see measures to legalize recreational marijuana or allow medical cannabis on their November ballots.
This piece was first published by Forbes.
Photo courtesy of Max Pixel.
Missouri Activists Take Steps To Put Marijuana Legalization Initiative On November Ballot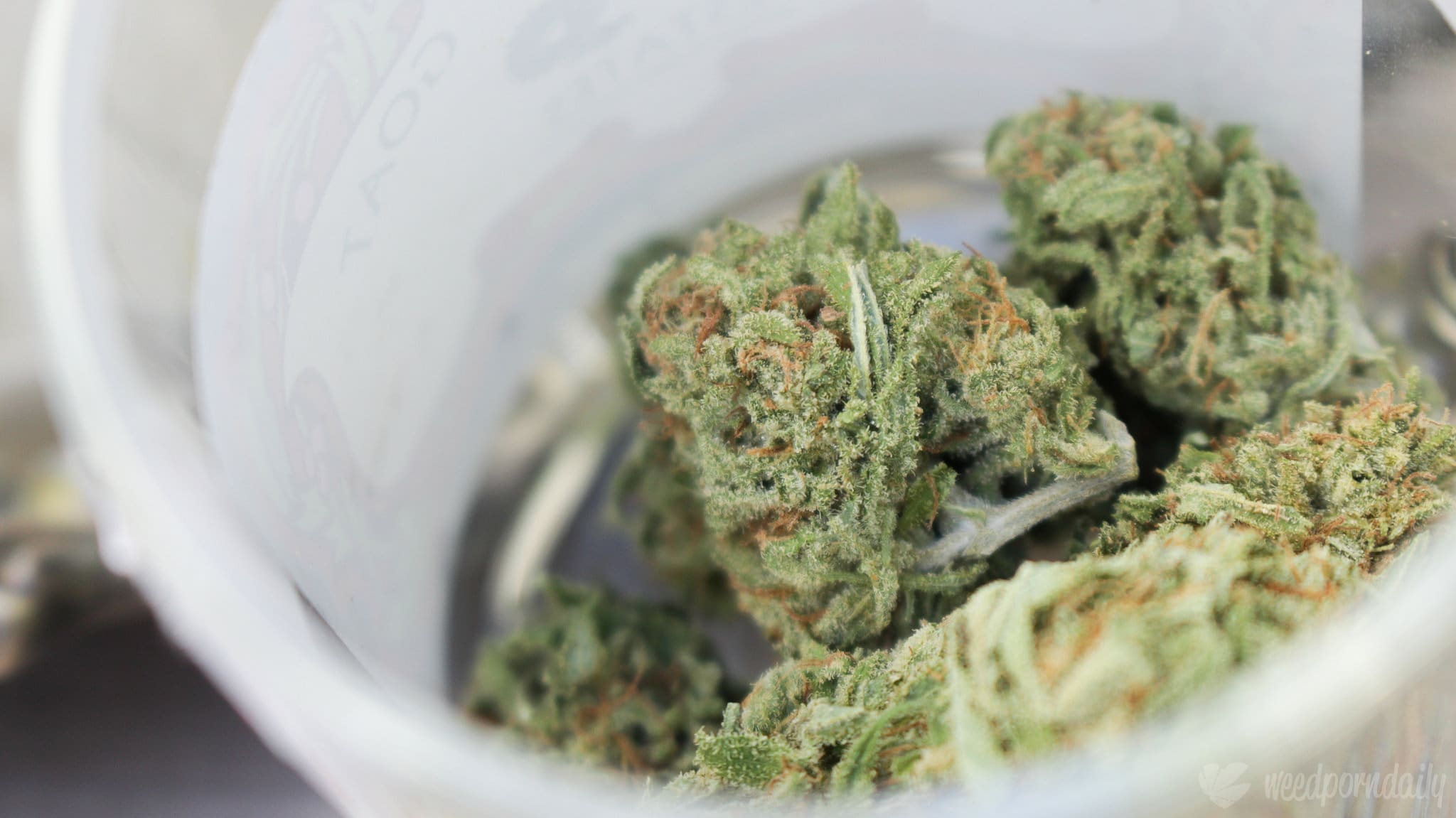 Missouri activists are gearing up for a push to put marijuana legalization on the state's November ballot.
A proposed constitutional amendment to legalize for adult use, which was submitted last year, has been cleared for signature gathering by the secretary of state, which certified the ballot title last month.
The initiative, which the campaign Missourians for a New Approach is backing and the national New Approach PAC is funding, would allow adults 21 and older to possess and purchase up to one ounce of cannabis from licensed retailers. Individuals would also be able to cultivate up to three plants for personal use.
A 15 percent excise tax would be imposed on recreational marijuana sales, with revenue going toward veterans' services, infrastructure and substance misuse treatment. According to a fiscal analysis, Missouri stands to bring in $86 million to $155 million in revenue annually by 2025.
The costs of implementation is estimated to be about $21 million initially, then decreasing to $6 million annually.
The proposal would also allow individuals with prior cannabis convictions to apply for resentencing or expungements.
"Missourians for a New Approach, in collaboration with New Approach PAC, is exploring the initiative petition process right now to determine the feasibility of allowing Missourians to vote on this important issue this year," campaign manager John Payne told the St. Louis Post-Dispatch.
"There is widespread support among Missouri voters to regulate, tax and legalize marijuana," he said. "The status quo has allowed an unsafe and unregulated black market to thrive in Missouri, while wasting law enforcement resources that would be better spent fighting serious and violent crimes."
The campaign will face a challenge if they ultimately begin signature gathering, as organizers must deliver about 160,000 signatures by mid-May.
Under the proposal, the state's Department of Health and Senior Services would be responsible for regulating the market and issuing licenses for cultivation facilities, retailers, testing laboratories and social consumption sites.
Marijuana products that are sold must be manufactured in Missouri, but text of the initiative also contains provisions stating that if federal laws change, regulators can change the rules to allow for cannabis imports and exports, provided any products that come into the state are subject to testing requirements.
The initiative also contains a series of restrictions, including banning billboard advertising in certain areas and selling marijuana edibles that appeal to children, prohibiting shops from publicly displaying their products and disallowing individuals with disqualifying felony convictions on their records from owning cannabis businesses (except for marijuana offenses or non-violent offenses that didn't result in incarceration and are at least five years old).
Local governments would be able to temporarily prohibit recreational cannabis businesses from operating in their jurisdictions up until the next general election following Election Day 2020. After that point, local governments could only impose a ban through voter approval of ballot measures.
Missouri voters approved a medical cannabis ballot measure in 2018 by a two-to-one margin. It was one of three medical legalization initiatives to make it on the ballot that year—a situation that could repeat itself this November, as there's a separate adult-use legalization proposal that was submitted to the secretary of state on Thursday that's available for public comment.
The state Department of Health and Senior Services would have to approve at least as many recreational cultivation facilities and retailers as there are medical cannabis operations in the state. If the number of applications exceeds the department's licensing cap, it would have to develop a grading system to score and select the winners.
Microbusiness licensees would be allowed to be vertically integrated, and owners could cultivate up to 150 flowering plants at a time. In order to qualify for a microbusiness license, the majority owner or owners would have to be economically disadvantaged or disabled veterans.
For the first year following implementation, licenses could only be approved for individuals who've lived in Missouri for at least a year prior to submitting an application.
The regulating agency would have to provide applications for licenses within nine months of the law's effective date, which would be December 3, 2020 if voters approve the ballot question. Applications would have to be accepted within one year, and the department would have six months to either approve or reject the submissions.
The proposal also includes provisions concerning the state's existing medical cannabis program. It stipulates that documents obtained from medical cannabis businesses licensees or applications are subject to state transparency laws. Additionally, the state's medical marijuana law would be amended to extend the amount of time that cannabis patient recommendations are valid and due for renewal from one to three years.
If the campaign is successful, Missouri would join a growing number of states where cannabis reform will go before voters in November. Already, a medical marijuana initiative has qualified in Mississippi, South Dakota voters will see both medical cannabis and adult-use legalization on the ballot and the New Jersey legislature approved a resolution to let voters decide on recreational legalization.
Read the full Missouri marijuana legalization initiative below:
Missouri Marijuana Legaliza… by Marijuana Moment on Scribd
Medical Marijuana Measure Officially Qualifies For Mississippi 2020 Ballot
Photo courtesy of WeedPornDaily.
Joe Biden Again Says No To Marijuana Legalization Without More Studies
Former Vice President Joe Biden reaffirmed that he's opposed to legalizing marijuana without further studying its potential health risks.
In an interview with The New York Times editorial board that was published on Friday, the 2020 Democratic presidential candidate was asked to explain his "more moderate approach" to cannabis policy when nearly all of his primary opponents, as well as the public, have embraced broad legalization.
"Because I think science matters," he said. "I mean one of the reasons I'm running against the guy I'm running against is science matters, not fiction."
He also said that he's not arguing that marijuana is a gateway drug—something he did indicate might be the case last year, though he walked it back after facing pushback and being attacked for the statement on a debate stage.
"What I'm arguing is there have been studies showing that it complicates other problems if you already have a problem with certain drugs," Biden said. "So we should just study it and decriminalize it, but study it and find out. Get the medical community to come up with a final definitive answer as to whether or not it does cause it. If it does cause other problems, then make it clear to people. So that's a place you don't not engage in the use of it."
The former vice president's marijuana reform plan involves rescheduling the plant to make it easier for researchers to access, decriminalizing simple possession and expunging prior cannabis records.
A member of the Times editorial board noted that marijuana is legal in some form in a majority of states, to which Biden said, "Sure they have. I get that, but that doesn't mean the science shouldn't be looked at."
The former vice president has previously said that states should be able to implement their own legalization laws without federal interference.
Asked whether he'd support legalizing cannabis while simultaneously encouraging research into it, the candidate said "no."
"Why would you promote the science if the science would say it'd be a bad idea to legalize it? You've got to find out the facts first," he said.
"But by the way, let's get something straight here. I've argued for some time total decriminalization. Anyone who has a record, it should be immediately expunged. So when you come to work for The New York Times, and they ask you if you have any problems, any criminal arrests, you don't have to say yes, because it will be completely expunged. And in fact, there should be anyone who is in fact, has been served any time in prison or is in prison, which a few people are these days, that they immediately be released, and the record totally expunged."
Earlier in the interview, Biden was asked to reflect on "anything that you have changed your mind about," and he brought up his record on criminal justice reform—particularly his role in crafting punitive anti-drug laws aimed at crack cocaine as a senator during the Reagan administration.
"I made a big mistake in the criminal justice side when I—it's easy to forget it now—but when, all of a sudden, crack was introduced as a great threat to the United States of America," he said.
"And you had medical folks at the time saying, well, crack, because it immediately penetrates the membrane of the brain and it goes straight to the brain, it's going to have this long-term effect," he continued. "So we bought on to the idea that crack somehow should be punished much more significantly than, in fact, powdered cocaine. Well, what it meant was somebody snorting powder in the party you guys go to."
Under the Anti Drug Abuse Act that Biden helped draft and was an original cosponsor for, crack offenses were made 100 times more severe than powder cocaine, leading to rampant racial disparities in the criminal justice system.
"But it's put a lot of people in jeopardy, put them in jail, and it's had a disproportionate impact on minority communities, particularly African-American communities. I sorely regret that," he said, adding that while serving as vice president under President Obama, he advocated for legislation that reduced the sentencing disparity somewhat.
"We've also learned a lot more about drug abuse overall. It used to be that we thought—I've spent a lot of my career in the Judiciary Committee dealing with this issue," he said. "We used to argue—and you tell me when I'm going longer than I should—we used to deal with it in terms of we thought that mental illness was a product of drug abuse. It's the reverse. Mental illness is the reason for drug abuse. It's not the reverse."
"And that's why, when I wrote the crime bill that everybody for a while there thought that was a massive reason for massive incarceration, which it wasn't, I might add," he said. "But what happened was I put in that bill, at the time, drug courts to try to divert anyone arrested for a drug offense to a drug court for rehab, not to go to jail."
Congressman Backs Ballot Measure To Legalize Psychedelic Mushrooms For Therapeutic Use
Photo courtesy of Flickr/Marc Nozell.
Marijuana Record Expungement Movement Growing Rapidly, Report Shows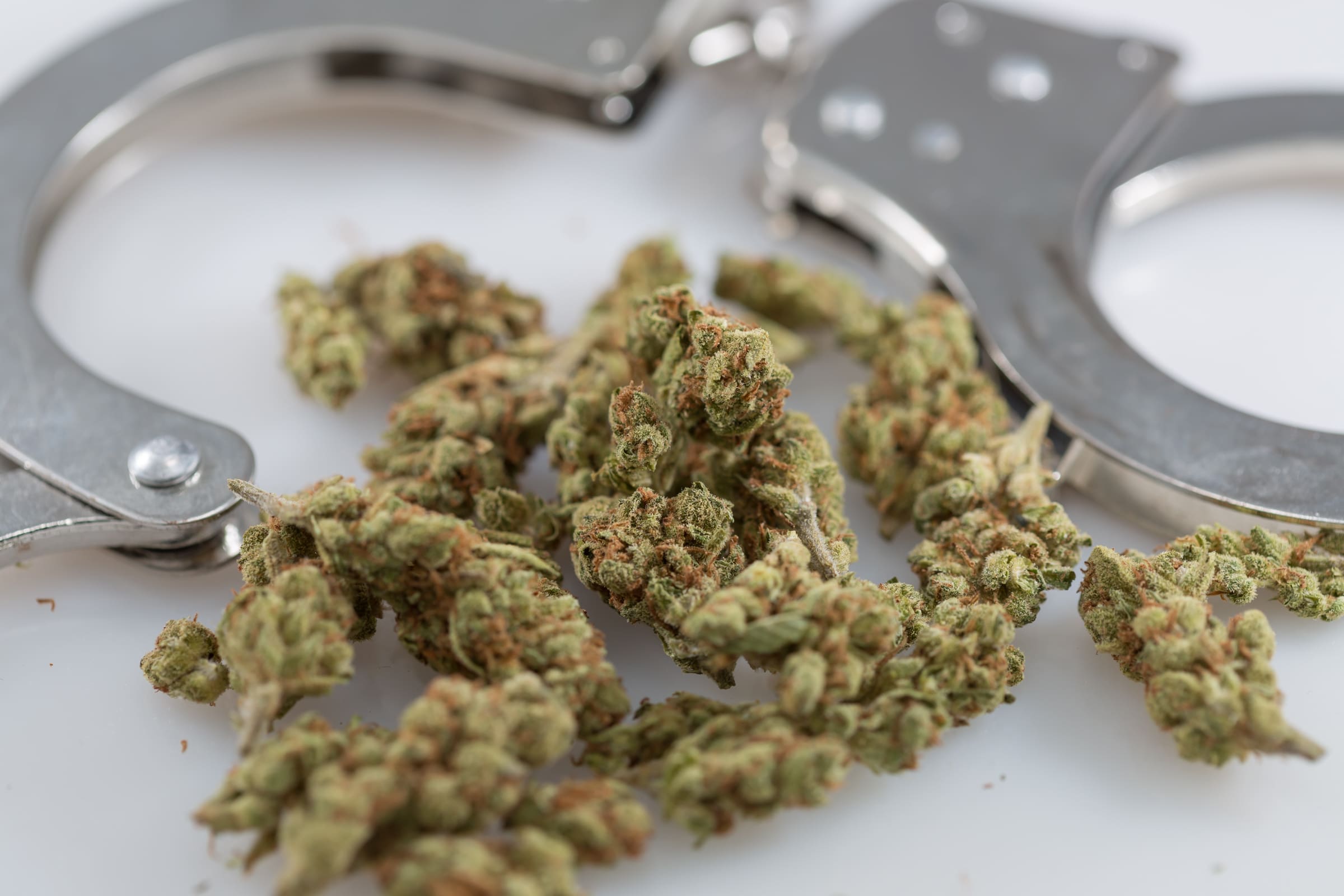 Though eleven states and Washington, D.C. have legalized recreational marijuana, the process of expunging prior cannabis convictions remains complicated and expensive, with methods to clear records varying widely between jurisdictions.
People with marijuana records may struggle to pay outstanding fines or locate documents from different courthouses—if they are even aware at all that they are eligible for expungement.
But against all these barriers, the movement to expunge cannabis records is growing rapidly. That's the takeaway from a new report on the impact of National Expungement Week (NEW), which launched in 2018 and is now an annual occurrence. NEW offers expungement and post-conviction relief services, as well as other social and support services, at various events hosted throughout the country.
In 2019, NEW helped 652 people start the record clearing process, more than double the 298 people it assisted in 2018. The number of people who received other services like voter registration, job support and health screenings increased by more than 750 percent, to 3,069 people.
Seven hundred and fifty people cleared or reduced their court fines and fees associated with the expungement process. Last year's event also more than doubled the amount of expungement clinics and events hosted, from 18 events in 15 cities in 2018 to 44 events in over 30 cities in 2019.
A popular video promo by comedy actor Seth Rogen may have also helped new audiences discover NEW. Rogen's cannabis company Houseplant also sponsored the expungement assistance push, as did Canopy Growth Corporation and Caliva. Rock the Vote and Equity First Alliance were also involved.
"While we are encouraged by the growth of National Expungement Week, it only demonstrates the need for deeper reforms of the record clearing process at the state and federal levels," Torie Marshall, director of Cage-Free Repair, one of the nonprofits that helps to organizes NEW, said in a press release. "We will continue to fight for those reforms while providing direct services to justice-impacted communities."
Organizers estimate that the 2019 effort generated a public benefit of $7,143,964, in the form of increased wages, reduced public spending and other benefits over the next two years.
The report describes some of the barriers and challenges facing people who want to expunge their records. Only four-to-six percent of people eligible for expungement or post-conviction relief actually apply for it, the document reports. People with records may have difficulty simply locating their criminal records from courts and offices, or they may struggle to afford an attorney to help them. There's also the possibility that distrust in the criminal justice system due to prior experiences with arrests or incarceration may be a factor.
"We believe in the necessity of both automation and clinics," the report states. "Technology offers a chance to provide cost-effective legal relief at scale, and events provide opportunities to connect in-person and deliver wraparound services in a coordinated fashion. With 77 million people in the US in possession of a criminal record, we need multi-faceted solutions to address the challenges of these complex problems."
Notably in 2019, NEW also partnered with the tech non-profit Code for America (CFA), which hosted the National Day of Civic Hacking on September 21, the first day of NEW 2019. The civic hacking day alone featured 46 events throughout the U.S. focused on the criminal justice system and record clearing.
CFA has been working with county governments to automate the process of cannabis record expungement. In February 2019, San Francisco County used CFA's special Clear My Record software to expunge 8,100 cannabis convictions. Then, in April, Los Angeles and San Joaquin Counties announced they were partnering with CFA to clear as many as 54,000 convictions. Finally, in September, CFA made their software available for any prosecutor in California to use.
More state and local governments are signing onto not just marijuana legalization, but record expungement as well. Last year, the top prosecutor in Baltimore announced that her office would no longer prosecute marijuana possession cases and would expunge nearly a decade's worth of marijuana cases. And on December 31, the day before Illinois opened its first adult-use cannabis shops, Gov. J.B. Pritzker (D) cleared the marijuana possession records of 11,000 people.
The next National Expungement Week will be held September 19-26.
Federal Prosecutor Says Marijuana Legalization Will 'Bring Down Our Society'