South Dakota Marijuana Activists Unveil Four Legalization Initiatives For 2022 Ballot, Pending Supreme Court Decision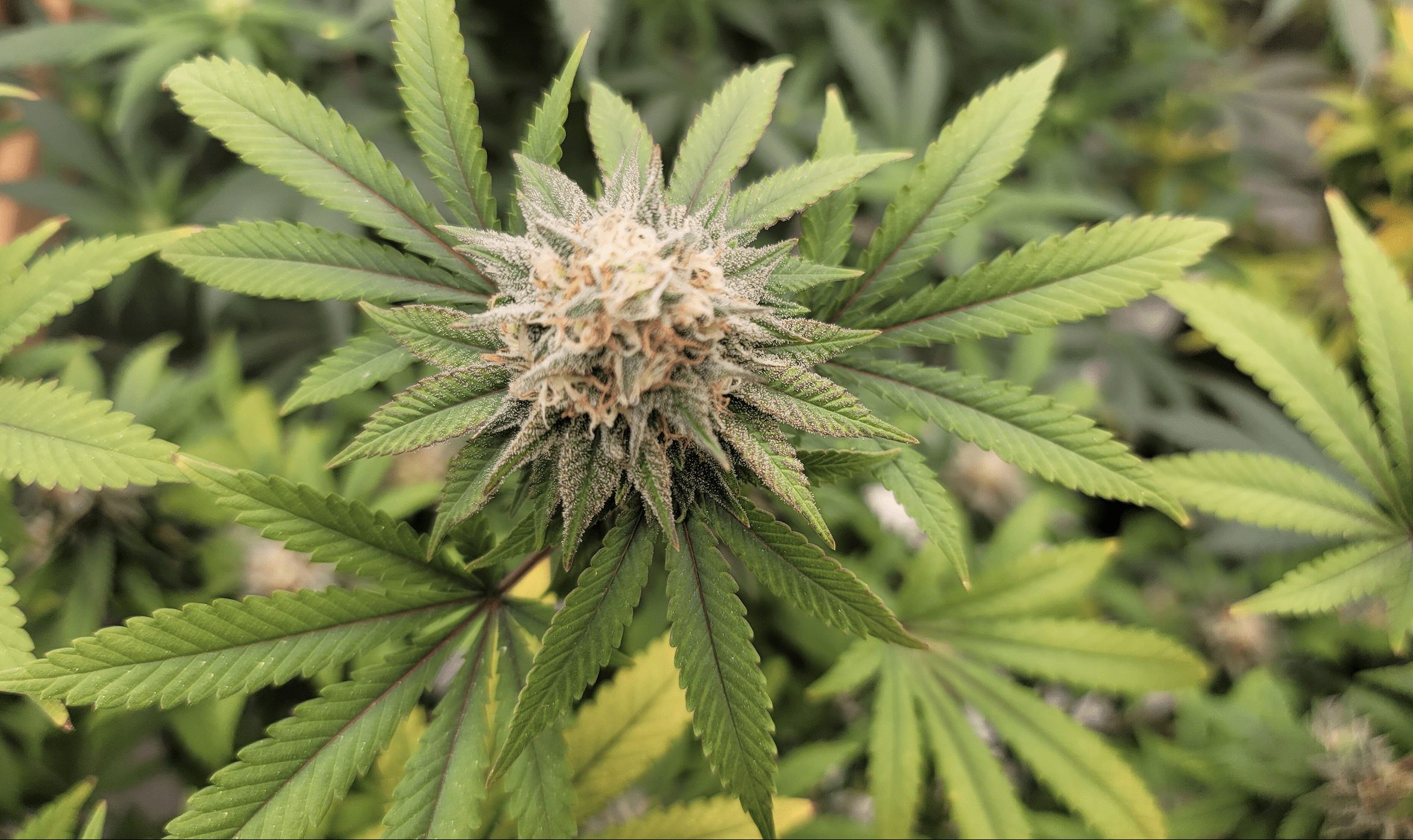 If the South Dakota Supreme Court declines to overturn a February ruling that nullified a voter-approved marijuana legalization initiative, activists are going to go all-in on the ballot initiative process again to ensure that the reform is enacted in 2022.
Late last week, they filed four separate legalization measures with the state Legislative Research Council—the first step toward putting the issue before voters next year. South Dakotans for Better Marijuana Laws says the sponsors will drop the proposals  if Amendment A, which was approved by voters last November, is fully restored by the state's high court. But for now, they're getting the process rolling in case the judiciary doesn't uphold the will of the electorate.
The four initiatives share some basic provisions, but they each take a unique approach to the policy change. There's also a fifth measure that the group is backing which would eliminate a single-subject rule for the ballot process—a policy that led to a state judge deeming the 2020 recreational measure unconstitutional.
"I'm proud to be a sponsor of these initiatives because they represent the will of the voters," Melissa Mentele, who spearheaded a separate medical cannabis legalization initiative that was overwhelmingly approved by voters last year, said in a press release. "South Dakotans support cannabis legalization. If Amendment A is repealed, then we need to be prepared to put legalization on the ballot again."
Tim Johnson, a former U.S. attorney, is also a sponsor of the new measures.
Activists recognize that the state's ballot laws means that they are up against the clock to get any of the measures approved for circulation and to collect enough to qualify. They will only pursue putting one of the cannabis-related initiatives on the ballot if Amendment A remains overturned.
After going through the Legislative Research Council, the initiatives must then be accepted by the state attorney general and secretary of state. At that point, advocates will have until November 8 to collect at least 33,921 valid signatures for a constitutional proposal and 16,961 for a statutory measure.
South Dakotans for Better Marijuana Laws is supporting two measures of each kind. Here's what each of the four legalization proposals would do:
Constitutional Approach 1
Possession of up to one ounce would be legal for adults 21 and older.
People could grow up to three plants for personal use. For households with more than one adult, there would be a six-plant cap.
The legislature would be required to develop regulations for licensing of retail sale, cultivation, processing and testing.
Public consumption would be banned and punishable by a civil fine.
Employers would not be prevented from imposing restrictions on workers' marijuana use.
Constitutional Approach 2
Possession of up to one ounces would be legal for adults 21 and older.
People could grow up to three plants for personal use. For households with more than one adult, there would be a six-plant cap.
Retail sales would not be legalized by the measure, but it wouldn't prevent lawmakers from enacting commercialization later.
Public consumption would be banned and punishable by a civil fine.
Employers would not be prevented from imposing restrictions on workers' marijuana use.
Statutory Approach 1
Possession of up to one ounces would be legal for adults 21 and older.
People could grow up to three plants for personal use. For households with more than one adult, there would be a six-plant cap. People could not cultivate their own plants, however, if they lived in a jurisdiction that has marijuana retailers.
The Department of Revenue would be responsible for developing regulations and issuing cannabis business licenses.
Regulators would have until July 1, 2023 to issue rules for the program.
They would have to approve enough licenses to mitigate the influence of the illicit market, but not so many that the industry becomes oversaturated.
A 15 percent excise tax would be imposed on marijuana sales.
After covering the costs of implementation, half of the remaining tax revenue would go to the state's public schools and the other half would go to the general fund.
Localities would be able to opt out of allowing cannabis businesses to operate in their jurisdiction.
Public consumption would be banned and punishable by a civil fine.
Employers would not be prevented from imposing restrictions on workers' marijuana use.
Statutory Approach 2
Possession of up to one ounces would be legal for adults 21 and older.
People could grow up to three plants for personal use. For households with more than one adult, there would be a six-plant cap.
Curiously, while sales would not be legalized by this measure, it also contains a provision that says home cultivation is only allowed in jurisdictions that don't have marijuana retailers. Lawmakers would be able to enact commercialization later, however.
Public consumption would be banned and punishable by a civil fine.
Employers would not be prevented from imposing restrictions on workers' marijuana use.
"If Amendment A is fully restored by the South Dakota Supreme Court, then we would not move forward with these initiatives," Matthew Schweich, deputy director of Marijuana Policy Project and campaign director of South Dakotans for Better Marijuana Laws, said. "If Amendment A is struck down, then we want the option of returning to the ballot next year. We are filing these initiatives now because the deadline for completing a signature drive is quickly approaching."
"We remain hopeful that the South Dakota Supreme Court will make the right decision and restore Amendment A. However, we need to be prepared for any potential outcome," he said. "These four cannabis legalization initiatives represent different approaches that could accommodate different rulings in the Amendment A case. Only one would be advanced to the ballot."
"Now is the time to get the ball rolling for 2022. Hopefully, it isn't necessary."
While advocates remain frustrated over a February ruling that invalidated the 2020 adult-use legalization initiative, they're at least encouraged that the separate medical cannabis measure was approved and the law took effect last week.
Technically, marijuana cardholders can now legally have up to three ounces of cannabis—but only if they have a valid registration card, and regulators have until November 18 to begin issuing those. Patients who have an out-of-state medical marijuana card or one issued by a tribe of which they are a member, however, can now legally possess cannabis without arrest under guidance issued last week by the state Highway Patrol.
The guidance also stipulates that, even for a person without a medical cannabis card, they will not be arrested as long as they are in possession of fewer than three ounces, claim to have a debilitating medical condition and can provide documentation related to that condition from a medical doctor.
Home cultivation of up to six medical cannabis plants is also now legal for cardholders. But again, that policy change is still contingent on cards being issued.
Outside of South Dakota, advocates across the county are also already working on number of state-level cannabis initiatives for 2022.
Missouri activists, for example, revealed last month that they plan to put a recreational marijuana legalization measure before voters next year.
Nebraska marijuana activists have announced plans for a "mass scale" campaign to put medical cannabis legalization on the state's 2022 ballot.
Two measures were submitted in Wyoming last month to place medical cannabis legalization and adult-use decriminalization measures before voters in 2022.
Also last month, Idaho activists filed a measure to legalize marijuana possession for adults that they hope to place before voters on the 2022 ballot. That's in addition to a separate medical cannabis effort in the state.
North Dakota activists are formulating plans for a marijuana legalization measure after lawmakers failed to enact the reform this session.
Meanwhile, the Florida Supreme Court has blocked two cannabis legalization initiatives for which activists had already collected thousands of signatures.
Locally, a newly established Texas progressive group unveiled a campaign last month to put an initiative to decriminalize marijuana possession and ban no-knock warrants on this November's ballot in Austin.
Ohio activists also recently qualified a measure to decriminalize cannabis to appear on a local 2021 ballot—the first of dozens of reform proposals that could go before voters this year as signature gathering efforts continue across the state. The group is also working to put marijuana initiatives on local ballots in South Carolina and West Virginia.
Read the text of the South Dakota marijuana legalization initiatives, and the single-subject proposal, below: 
South Dakota 2022 Marijuana… by Marijuana Moment
Congressional Lawmakers Support Using Drones To Spot Illegal Marijuana Grows On Public Lands
Photo courtesy of Mike Latimer.
Top Rhode Island Lawmakers Signal That Marijuana Legalization Deal Is Close, With Key Issues Being Agreed Upon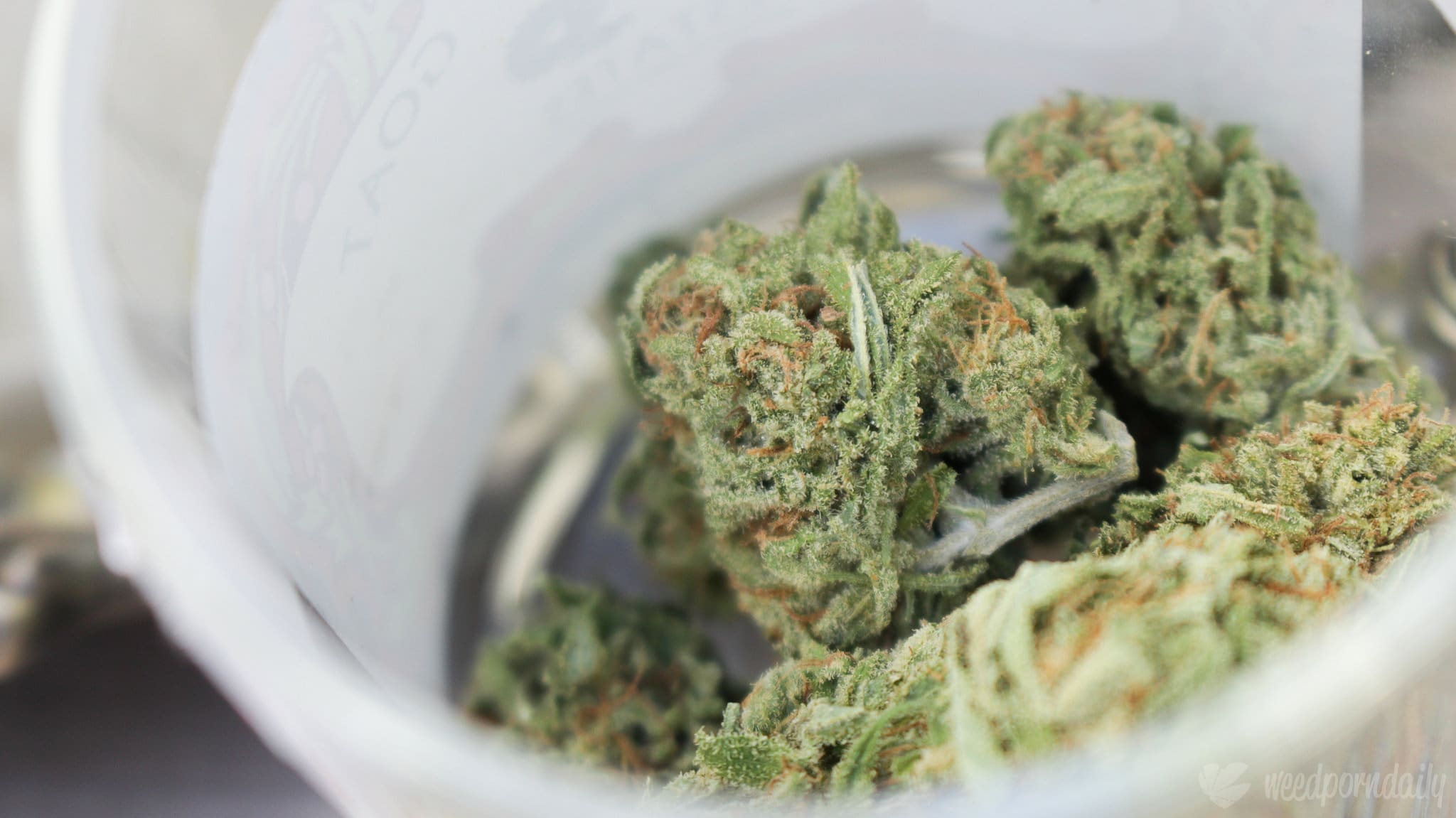 A deal on a bill to legalize marijuana in Rhode Island is finally coming together, legislative leaders said this week.
While there are still certain outstanding issues to resolve such as which agency should be tasked with regulating the market, lawmakers have made significant progress and have reached compromises on a number of topics, Sen. Josh Miller (D), sponsor of one legalization proposal, said during a panel hosted by Johnson & Wales University.
Miller warned that he couldn't be especially specific on details given that negotiations are ongoing, but he expressed optimism that legislators are nearing an agreement.
One issue that's nearing consensus concerns the number of marijuana business licenses that could be authorized. Miller's bill, which was approved by the Senate earlier this year, proposed as many as 150 cannabis shops, whereas Gov. Dan McKee's (D) plan called for 25 and Rep. Scott Slater (D) wanted just 15 in his separate House bill.
The senator said that "we're probably down to more in the 30, 40 range."
Expungements is another issue that's being sorted out. There's agreement that the social justice component should be included in whatever legislation ultimately passes, but Miller explained that there are some challenges when it comes to processing.
For example, conviction records for possession don't always specify the amounts, which could complicate any automated expungement procedure to clear the records of people with convictions for offenses made legal under the reform.
"What we're trying to do is create a mechanism to give the attorney general or the court system a time component—maybe 90 days—to find a quantity component that would disqualify them," the senator said.
Negotiators have also reached an agreement to place a temporary moratorium on approving additional cannabis cultivator licenses. Some have protested adding cultivators beyond the existing medical marijuana licensees because they say there's already a sufficient supply to meet demand in the adult-use market.
These are all positive developments that signal a forthcoming deal, but the sponsor said that negotiators still need to figure out which body should be charged with regulating the adult-use market.
Some like Miller want to set up an independent cannabis commission, whereas others feel the recreational market should be overseen by the state Department of Business Regulation (DBR), which currently regulates Rhode Island's medical marijuana program.
According to WPRI-TV, whose reporter Steph Machado also participated in Tuesday's panel, negotiators are leaning toward a hybrid model, with responsibilities being divided by DBR and a separate commission.
House Speaker Joe Shekarchi (D) would be open to a compromise, a spokesperson for the leader told the TV station. Lawmakers have been reviewing regulatory models in Connecticut, Massachusetts and New York.
A spokesperson for McKee said that "the governor supports recreational cannabis and his team has been actively working with our partners in the General Assembly on a bill that is equitable and benefits Rhode Island. The conversations are ongoing and we are hopeful that an agreement can be reached."
Senate President Dominick Ruggerio (D), for his part, said last month that lawmakers are "very close" to reaching a deal on a marijuana legalization bill that could be taken up during a special session this fall.
"We sent legislation—which we think is a very good piece of legislation—over to the House before we left in June," the senator said, referring to a legalization bill that his chamber approved in June. "They are working on that legislation with some of the House people at this point in time."
The prospects of holding a special session could be bolstered if the legislature decides to take up separate legislation dealing federal with coronavirus relief, Miller said during Wednesday's panel.
What remains to be seen is whether the negotiated legalization bill that's ultimately produced will satisfy advocates and progressive lawmakers, some of whom have rallied behind an agenda for reform that emphasizes the need for bold social equity provisions.
While each of the competing bills contain components meant to address the harms of marijuana criminalization, the coalition led by Reclaim Rhode Island says they're insufficient. Advocates and supportive lawmakers have laid out specific items that they want to see incorporated such as setting aside half of cannabis business licenses for communities most impacted by prohibition.
"We can't reverse the harm of the war on drugs, but we can start to repair it by passing automatic expungement and waiving all related fines, fees and court debt," Rep. Karen Alzate (D), chair of the Rhode Island Legislative Black and Latino Caucus, said last month. "This bold legalization plan offers us the chance to turn a new leaf for the Ocean State, and it's time we take it."
Ruggerio, for his part, said he does feel that the legalization bill that was approved in the Senate contained "very strong social justice provisions" and the expungements provision is "as close to automatic as practical."
Reclaim Rhode Island isn't the only group pushing lawmakers to expeditiously work to pass legalization. It's part of a coalition of 10 civil rights and drug policy reform advocacy groups—including the Rhode Island chapters of the ACLU and NAACP—that recently demanded that lawmakers move ahead with enacting marijuana reform in the state before the end of 2021.
Shekarchi said in July that while there's not yet a consensus among legislators and the governor on a deal to legalize marijuana, it's still a "workable" issue and would be prioritized if negotiations succeed this summer and a special session is convened this fall.
Slater recently told Marijuana Moment that "things are still where they were" prior to the end of session—but lawmakers are "trying to figure out a reconciliation between my bill, the Senate's and the governor's."
Meetings over the summer had been "mostly informal," the representative said. "I think we can get there before next year. It will not be perfect, and I am sure a work in progress."
Ruggerio said in July that he's not disappointed the House hasn't advanced legalization legislation yet and that "what we really wanted to do was send it over and have them take a look at it" when his chamber passed its cannabis reform measure.
Shekarchi, for his part, previously said that he feels reform is "inevitable."
Senate Majority Leader Mike McCaffrey (D) was also recently asked about provisions related to allowing local municipalities to opt out of allowing marijuana businesses to operate in their area. He said "once the legislation is passed and whatever form is passed in, the communities have an opportunity to opt out."
"They have an opportunity to opt out if the community doesn't want to participate in it," he said. "That's their decision—however, they don't get the funds that would come from the sales in that community."
The majority leader also noted that neighboring states like Connecticut and Massachusetts have enacted legalization, and that adds impetus for the legislature to pursue reform in the state.
Shekarchi, meanwhile, said in July that he doesn't intend to let regional pressure dictate the timeline for when Rhode Island enacts a policy change. Social equity, licensing fees, labor agreements and home grow provisions are among the outstanding matters that need to be addressed, the speaker said.
The House Finance Committee held a hearing on Slater's legalization measure in June.
The governor previously told reporters that while he backs legalization it is "not like one of my highest priorities," adding that "we're not in a race with Connecticut or Massachusetts on this issue."
"I think we need to get it right," he said, pointing to ongoing discussions with the House and Senate.
The House Finance Committee discussed the governor's proposal to end prohibition at an earlier hearing in April.
Both the governor and the leaders' legalization plans are notably different than the proposal that former Gov. Gina Raimondo (D) had included in her budget last year. Prior to leaving office to join the Biden administration as commerce secretary, she called for legalization through a state-run model.
McKee gave initial insights into his perspective on the reform in January, saying that "it's time that [legalization] happens" and that he's "more leaning towards an entrepreneurial strategy there to let that roll that way."
Shekarchi, meanwhile, has said he's "absolutely" open to the idea of cannabis legalization and also leans toward privatization.
Late last year, the Senate Finance Committee began preliminary consideration of legalization in preparation for the 2021 session, with lawmakers generally accepting the reform as an inevitability. "I certainly do think we'll act on the issue, whether it's more private or more state," Sen. Ryan Pearson (D), who now serves as the panel's chairman, said at the time.
Meanwhile, the governor in July signed a historic bill to allow safe consumption sites where people could use illicit drugs under medical supervision and receive resources to enter treatment. Harm reduction advocates say this would prevent overdose deaths and help de-stigmatize substance misuse. Rhode Island is the first state to allow the facilities.
The Senate Judiciary Committee also held a hearing in March on legislation that would end criminal penalties for possessing small amounts of drugs and replace them with a $100 fine.
New York Regulators Move To Let Medical Cannabis Patients Grow Their Own And Give Marijuana Expungements Update
Photo courtesy of WeedPornDaily.
New York Regulators Move To Let Medical Cannabis Patients Grow Their Own And Give Marijuana Expungements Update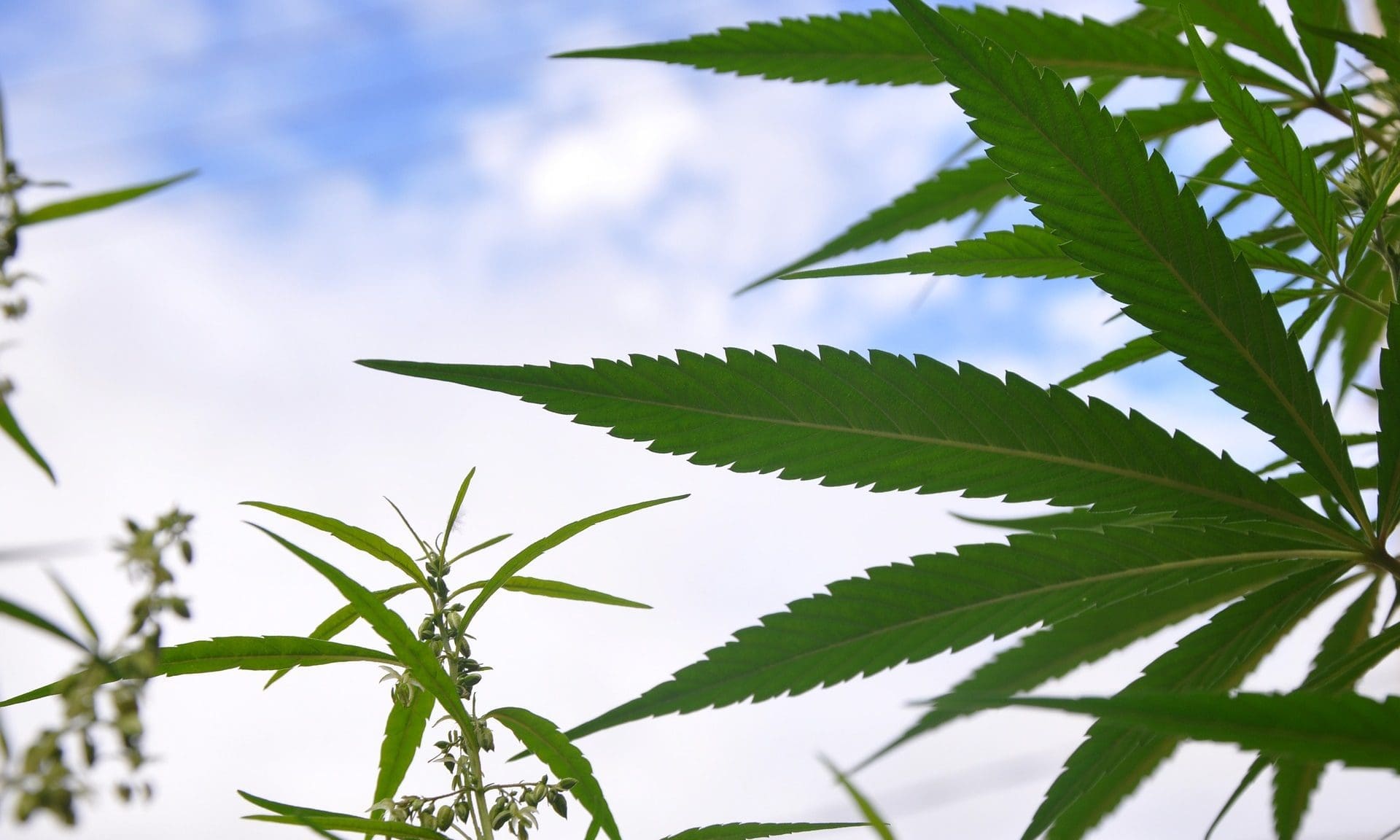 New York marijuana regulators are finally moving to allow medical cannabis patients in the state to grow plants for personal use, and they've provided an update on progress toward expunging prior marijuana conviction records.
At their second meeting on Thursday, New York's Cannabis Control Board (CCB) voted unanimously to file the proposed regulations, which would allow qualified patients to cultivate up to six plants—indoors or outdoors—for their own therapeutic use.
There will be a 60-day public comment period after the rules are published. Then the board will review those comments, make any necessary revisions and officially file the regulations to take effect.
"We are proud to present those proposed regulations," former Assemblywoman Tremaine Wright (D), who chairs CCB, said. "The home cultivation of medical cannabis will provide certified patients with a cost-effective means of obtaining cannabis through personal cultivation while creating a set of standards governing the conduct and activities relating to the personal cultivation of cannabis."
A slide presented by the board states that the rules would impose "a duty on patients to take reasonable measures to ensure that cannabis plants, and any cannabis cultivated from such plants, is not readily accessible to anyone under the age of 21."
Caregivers for patients under 21 "whose physical or cognitive impairments prevent them from cultivating cannabis" could also grow up to six plants on their behalf. For caregivers with more than one patient, they can "cultivate 1 additional cannabis plant for each subsequent patient."
Landlords would have the option of prohibiting tenants from growing marijuana on their properties. Cannabis products could not be processed using any liquid or gas, other than alcohol, that has a flashpoint below 100 degrees.
Rules for home cultivation for patients were supposed to be released earlier, but officials failed to meet the legislatively mandated deadline. Recreational consumers, meanwhile, won't be able to grow their own marijuana until after adult-use sales begin, which isn't expected for months.
Prior to signing legalization into law—and before resigning amid a sexual harassment scandal this year—then-Gov. Andrew Cuomo (D) put forth a reform plan that proposed maintaining a ban on home cultivation.
In 2019, Marijuana Moment obtained documents showing that a New York-based marijuana business association led by the executives of the state's major licensed medical cannabis providers had previously sent a policy statement to Cuomo's office arguing against allowing patients to grow their own medicine.
At the meeting on Thursday, the Office of Cannabis Management also provided an update on efforts to expunge cannabis records.
There have been 45 expungements for cases related to marijuana possession, though most remain "under custody or supervision for additional crimes," another slide reads.
"Approximately 203,000 marijuana related charges are presently being suppressed from background searches and in process to be sealed or expunged," it continues. "This will add to the approximately 198,000 sealing accomplished as part of the first round of marijuana expungements for the 2019 expungement legislation."
At their first meeting earlier this month, CCB announced that medical marijuana dispensaries will now be allowed to sell flower cannabis products to qualified patients. The $50 registration fee for patients and caregivers is also being permanently waived.
Members of the board, who were recently appointed by the governor and legislative leaders, also discussed ethical considerations for regulators, approved key staff hires and talked about next steps for the panel.
Gov. Kathy Hochul (D), who replaced Cuomo, has repeatedly emphasized her interest in efficiently implementing the legalization law that was signed in March.
At a recent event, she touted the fact that she had quickly made regulatory appointments that had been delayed under her predecessor. "I believe there's thousands and thousands of jobs" that could be created in the new industry, the governor said.
CCB is responsible for overseeing the independent Office of Cannabis Management within the New York State Liquor Authority, which is also responsible for regulating the state's medical marijuana and hemp industries.
As it stands, adults 21 and older can possess up to three ounces of cannabis or 24 grams of concentrates in New York—and they can also smoke marijuana in public anywhere tobacco can be smoked—but there aren't any shops open for business yet.
The state Department of Labor separately announced in new guidance that New York employers are no longer allowed to drug test most workers for marijuana.
The first licensed recreational marijuana retailers in New York may actually be located on Indian territory, with one tribe officially opening applications for prospective licensees earlier this month.
In July, a New York senator filed a bill to create a provisional marijuana licensing category so that farmers could begin cultivating and selling cannabis ahead of the formal rollout of the adult-use program. The bill has been referred to the Senate Rules Committee.
Because the implementation process has been drawn out, however, one GOP senator wants to give local jurisdictions another year to decide whether they will opt out of allowing marijuana businesses to operate in their area—a proposal that advocates say is unnecessary and would create undue complications for the industry.
Under the law as enacted, municipalities must determine whether they will opt out of permitting marijuana retailers or social consumption sites by December 31, 2021. Sen. George Borrello (R) introduced legislation earlier this month that would push that deadline back one year.
Legalization activists aren't buying the argument, however.
Adding pressure to get the market up and running is the fact that regulators in neighboring New Jersey recently released rules for its adult-use marijuana program, which is being implemented after voters approved a legalization referendum last year.
The state comptroller recently projected that New York stands to eventually generate $245 million in annual marijuana revenue, which they say will help offset losses from declining tobacco sales.
For the first year of cannabis sales, the state is expected to see just $20 million in tax and fee collections. That will be part of an estimated $26.7 billion in new revenues that New York is expected to generate in fiscal year 2021-2022 under a budget that the legislature passed in April.
Meanwhile, a New York lawmaker introduced a bill in June that would require the state to establish an institute to research the therapeutic potential of psychedelics.
Activists Push D.C. Lawmakers To Decriminalize Drugs And Promote Harm Reduction With New Campaign
Photo courtesy of Max Pixel.
Activists Push D.C. Lawmakers To Decriminalize Drugs And Promote Harm Reduction With New Campaign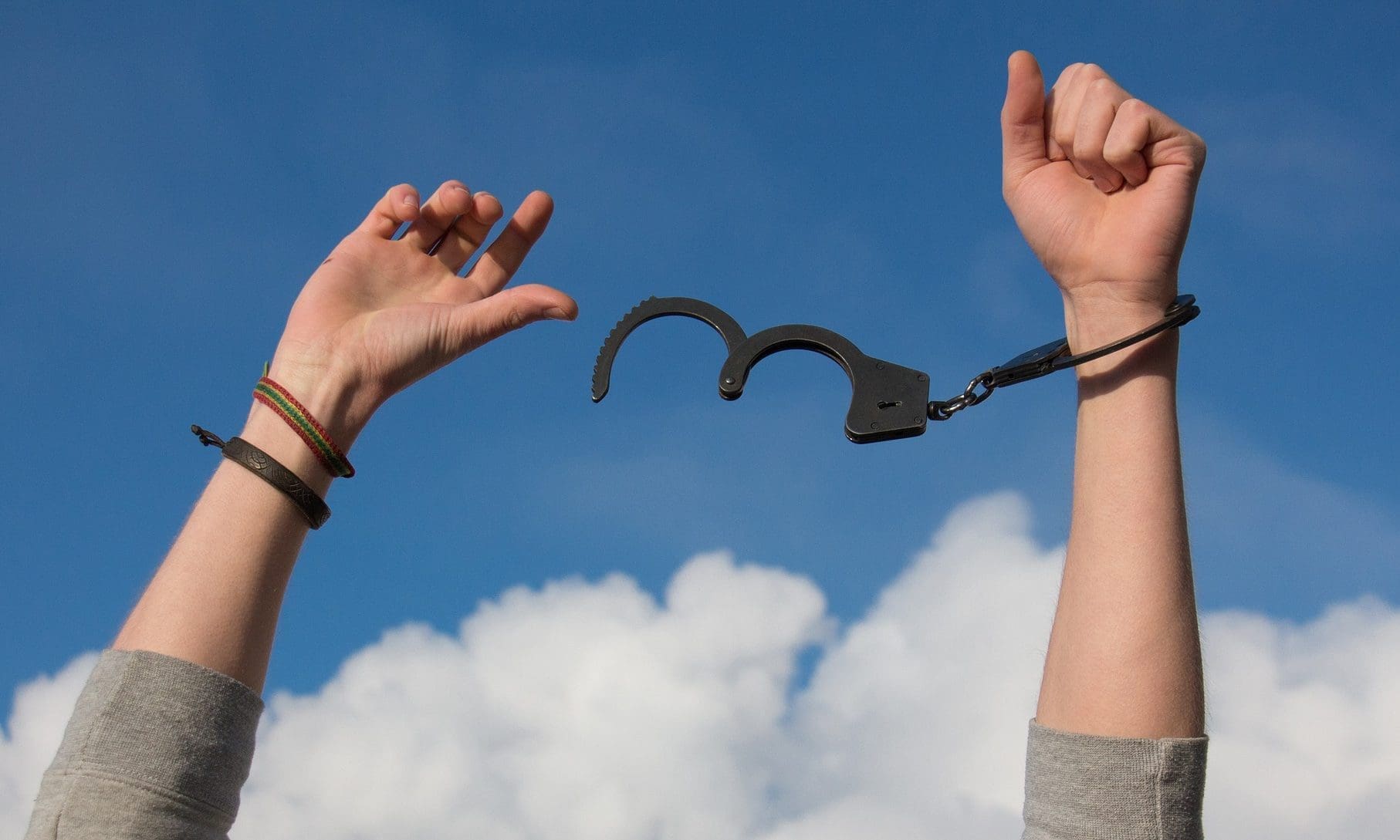 Activists in Washington, D.C. on Thursday launched a new campaign to urge local lawmakers to broadly decriminalize drugs, with a focus on expanding treatment resources and harm reduction services.
DecrimPovertyDC—a coalition of advocacy groups like the Drug Policy Alliance (DPA) and Students for Sensible Drug Policy—will be imploring the District Council to take up the cause, and members have already met with the offices of each legislator and have gotten a generally positive reception.
Today, @DrugPolicyOrg, @HIPS, @Defund_MPD & over 40 civil rights, justice reform, public health, & faith groups join forces to launch the #DecrimPovertyDC campaign. We are urging for @councilofdc to treat drug use like a public health issue. Learn more: https://t.co/KFXc7su9Pu pic.twitter.com/TwWACpAsUU

— #DecrimPovertyDC (@decrimpovertydc) October 21, 2021
"Through ongoing advocacy, we aim to replace carceral systems with harm reduction-oriented systems of care that promote the dignity, autonomy, and health of people who use drugs, sex workers, and other criminalized populations," the campaign site says.
People of color are disproportionately impacted by drug criminalization, and the group said the impact "extends far beyond the criminal legal system, as people face an array of punishments in employment, housing, education, immigration, child welfare, and public benefits—all of which can trap people in poverty."
An outline of the legislative proposal starts with drug decriminalization. People who possess small amounts of controlled substances would face no criminal or civil penalties. An independent commission would decide what the possession limit should be, and those who possess more than that amount would face a $50 fine, which could be waived if the person completes a health assessment.
Further, the mayor would be required to establish a harm reduction center where people could receive treatment resources and access sterile needles. The legislation allows for the creation of a safe consumption site within the center where people could use illicit drugs in a medically supervised environment.
That could prove challenging, however, as the U.S. Supreme Court recently rejected a request to hear a case on the legality of establishing safe injection sites where people can use illicit drugs in a medically supervised environment. An attempt to create such a facility in Philadelphia was blocked under the Trump administration and is now pending further action in a lower federal court.
The D.C. initiative, which is also being supported by AIDS United, Defund MPD, Honoring Individual Power and Strength (HIPS) and dozens of other groups, would also make it so the health department would need to provide a drug testing service so people could screen products for contaminants or other hazardous compounds.
In 2020, 511 people fatally overdosed in the District; over 94,000 people died from accidental overdose nationally. We are in a state of emergency directly caused by criminalization and other inhumane drug policies. #DecrimPovertyDC pic.twitter.com/9stWKb1nYG

— #DecrimPovertyDC (@decrimpovertydc) October 21, 2021
Another provision activists are pushing for would work to repair the harms of criminalization, in part by requiring the courts to "identify and vacate convictions for offenses decriminalized by this bill." They would also need to find and vacate cases related to drug paraphernalia, which was decriminalized last year under separate legislation.
Queen Adesuyi, policy manager of national affairs at DPA, told Marijuana Moment that the campaign's branding and scope is "intentionally broad to address poverty more generally, because in D.C. the drug war does disproportionately impact under-resourced communities in addition to black communities."
"We wanted to build out our campaign to paint the full picture of the drug war's harms locally in the District," she said, adding that the coalition will be poised to "support other efforts that are also working to minimize state-based harm against vulnerable communities in D.C."
At this point, the drug decriminalization measure has not been introduced in the D.C. Council, but activists are encouraged by early conversations with local lawmakers. The intent is to build on drug policy progress such as paraphernalia decriminalization, which was championed by key players like the chairman of the Council's Judiciary Committee.
The push in the nation's capital follows advocates' success in advancing decriminalization in other parts of the country.
Oregon voters approved a historic initiative to decriminalize drug possession last year, and multiple jurisdictions across the U.S. are now exploring similar policy changes.
Last month, Massachusetts lawmakers heard testimony on separate proposals to decriminalize drug possession and establish a pilot program for safe injection facilities. A safe consumption site bill advanced through a legislative committee in the state in May.
The Maine Senate this summer defeated a bill that would have decriminalized possession of all currently illicit drugs.
Rhode Island's governor signed a bill in July to create a pilot program legalizing safe consumption sites.
Congressionally, a first-of-its-kind bill to decriminalize drug possession at the federal level was introduced this session.
There's a sense of urgency to get this reform in D.C. enacted, as the coronavirus pandemic has seemed to contribute to record-high drug overdose deaths in the country. Adesuyi said "the last year really has made it so we just can't wait any more."
Meanwhile, advocates have renewed hope that D.C. could soon move to legalize the sale of adult-use marijuana.
The District has been prevented from doing so despite legalizing cannabis in 2014 because it's been bound by a congressional spending bill rider prohibiting the use of local tax dollars for that purpose. But with majorities in both chambers this session, Democratic appropriators have excluded that prohibitive language in the most recent spending measures—so D.C. would be empowered to finally enact a regulated market.
The mayor of D.C. said in April that local officials are prepared to move forward with implementing a legal system of recreational marijuana sales in the nation's capital just as soon as they can get over the final "hurdle" of congressional interference.
Mayor Muriel Bowser (D) introduced a cannabis commerce bill in February—and members of the District Council are considering that, as well as a separate proposal put forward by Chairman Phil Mendelson (D).
A hearing on the latter bill is scheduled for next month the Committee of the Whole, the Committee on the Judiciary & Public Safety & the Committee on Business & Economic Development.
Fourth Massachusetts City Approves Psychedelics Reform As Movement Grows