Texas Ruling Means Smokable Hemp Can Be Sold In State But Must Be Manufactured Elsewhere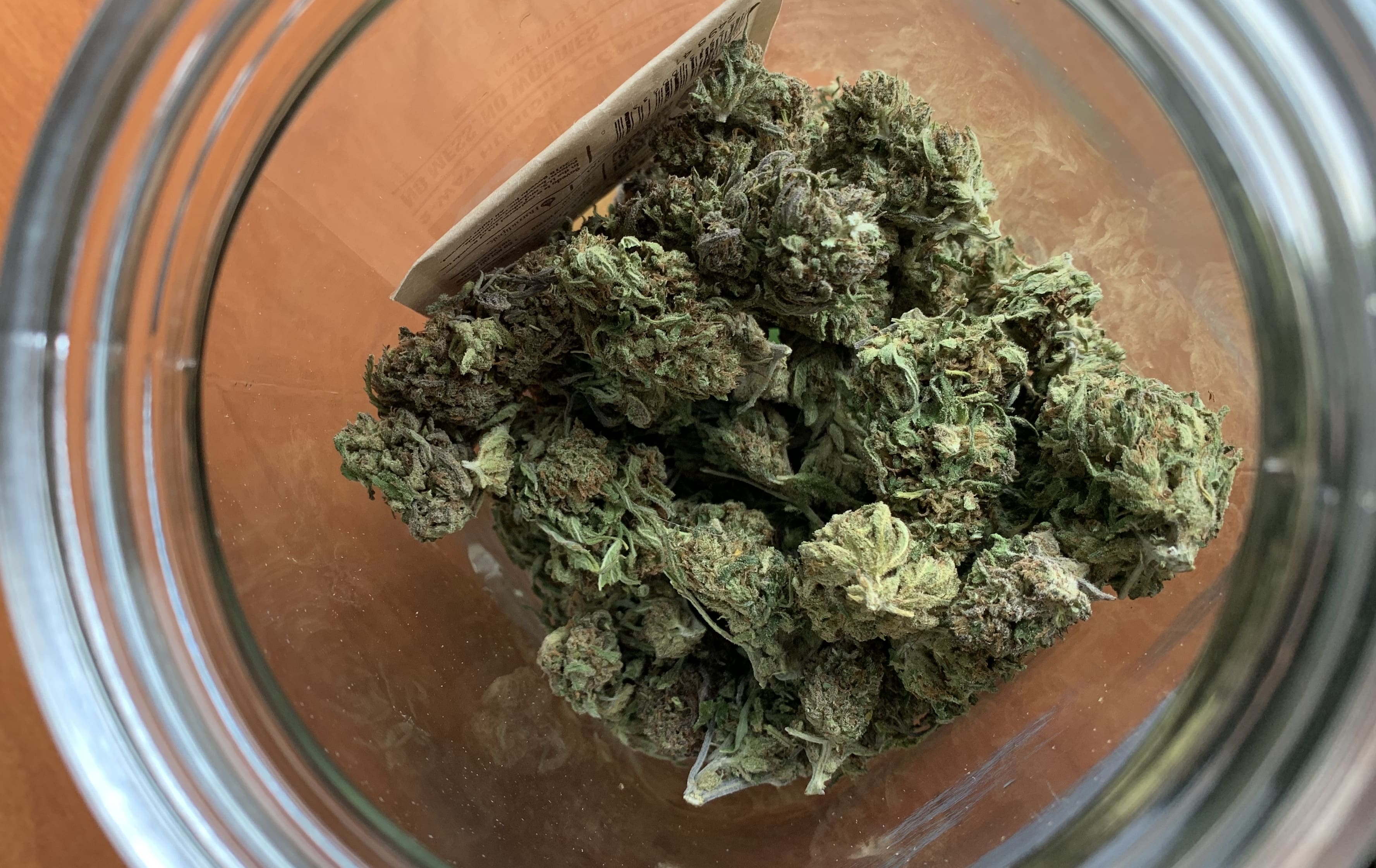 An appeals panel in Texas issued a mixed judgment Thursday in a lawsuit challenging the state's ban on smokable hemp. Regulators may enforce a ban on the processing and manufacture of products intended for smoking or vaping, the court ruled, but they cannot prevent such products made elsewhere from being sold in the state.
The decision creates a situation in which consumers may be able to freely purchase smokable hemp flower and hemp-derived CBD oils for vaping, but only if the products are processed outside Texas and imported into the state.
Four Texas companies challenged the ban in a lawsuit last year, asking the court to declare the restrictions unconstitutional and allow hemp products intended for smoking or vaping to be produced and sold legally. In response, a state judge put the entire ban on hold last September, preventing the government from enforcing it until the matter could be resolved in court. Thursday's ruling will modify that injunction.
In the ruling, a three-justice panel of the Third District Court of Appeals drew a distinction between the processing and manufacturing of smokable hemp—which lawmakers strictly prohibited when they legalized hemp in 2019—and distribution and sales, which regulators at the Texas Department of State Health Services (DSHS) forbade under a rule adopted a year later.
Writing for the panel, Justice Melissa Goodwin reasoned that lifting the ban on product sales was justified because the DSHS restriction went beyond the scope of lawmakers' manufacturing ban.
"The Legislature required that the Department's rules must reflect the principle that 'the processing or manufacturing of a consumable hemp product for smoking is prohibited,' but did not mention retail sale," the judgment says. "Nevertheless, the Department adopted a rule that banned not only the processing and manufacturing of consumable hemp products for smoking, but also the distributing and retail sale of such products."
But the appeals panel also reversed a portion of the lower court's injunction that applied to manufacturing and processing of smokable hemp, which may ultimately allow that part of the state's ban to go forward. Justices said the hemp companies failed to provide a clear basis for that part of the injunction.
"Because the Hemp Companies never provided 'a plain and intelligible statement of the grounds' to enjoin the enforcement of rule 300.104's bans on manufacturing and processing consumable hemp products for smoking, we conclude that the trial court abused its discretion in granting the temporary injunction and enjoining the enforcement of that portion of the rule," Goodwin wrote.
Lawyers for some of the hemp companies told Marijuana Moment on Friday that the rules around manufacturing and processing smokable hemp are not yet resolved, however. They said that portion of the ban is still being litigated and will likely see further argument in the trial court.
Other advocates in favor of broader legal access to cannabis products emphasized the significance of the court's decision to allow smokable hemp to be sold in the state. But they lamented the fact that in-state manufacturing of the products would become illegal.
"The reversal of the ban on distributing and selling smokable hemp products is a big win for Texas farmers and hemp businesses. It is extremely important that regulatory overreach is kept in check so that Texas companies are not prevented from excelling in this market," Jax Finkel, executive director of Foundation for an Informed Texas, told Marijuana Moment on Thursday. "I am hopeful that manufacture portion of the suit will end in a similar opinion."
A judgement by the #Texas Court of Appeals has overturned a policy by the Texas Department of State Health Services to ban the distribution and retail sales of smokable #hemp products.

Court documents and more at: https://t.co/r3BBwCKKwk pic.twitter.com/HgjleTrizw

— Foundation Inform TX (@InformedTX) August 5, 2021
Susan Hays, an attorney representing hemp companies Custom Botanical and 1937 Apothecary, meanwhile, complained to Law360 that the ruling will hamper fair-minded hemp companies based in Texas while allowing less regulated out-of-state producers to sell products to Texas consumers.
"It's a shame the state keeps fighting responsible, compliant Texas smokable manufacturers when out-of-state manufactures hemp products can be sold in Texas," she said.
Cannabis reforms have come steadily but rather slowly in Texas, where the legislature meets for a relatively short session every two years. Despite bills being introduced this year that would have reduced penalties for possessing cannabis concentrates, revised the state's hemp program and broadly decriminalized marijuana possession, none made it across the finish line.
In June, Gov. Greg Abbott (R) signed a bill into law to modestly expand the state's limited medical marijuana program, adding cancer and post-traumatic stress disorder (PTSD) to the state's list of qualifying conditions. It also doubled the allowable concentration of THC from 0.5 percent to one percent. (A House-approved version increased the THC limit to five percent, but the provision was diluted in the Senate.)
Separate legislation to require the state to study the therapeutic value of psychedelics like psilocybin, MDMA and ketamine for military veterans was passed by lawmakers and took effect without the governor's signature.
Activists were also pushing Abbott to support further cannabis reforms during the state's special legislative session this summer, but that plan flagged after the governor didn't include the issue on the agenda and state Democrats left the state to protest Republicans' sweeping elections overhaul bill that would make it harder for residents to vote.
Meanwhile, a new group is planning to run local ballot initiatives across the state intended to bring about reform at the municipal level. Unlike many other U.S. states, Texas has no statewide citizen initiative process.
Major metropolitan areas in the state, such as Austin and Dallas, have already independently enacted law enforcement policy changes that reduce penalties for marijuana-related offenses, for example by issuing citations and summons rather than pursuing criminal charges.
A strong majority of Texans back even broader reform, according to polling earlier this year by the University of Texas and the Texas Tribune. Sixty percent of voters in the state supported making cannabis legal "for any use," signaling that local initiatives for more modest proposals like decriminalization would likely pass easily.
A more recent poll, released by the University of Texas and the Texas Tribune in June, found that nearly nine in 10 voters say marijuana should be legal in some form, with just 13 percent saying cannabis possession should be illegal under any circumstances.
Senate Committee Urges Rethink Of Hemp THC Limit And Pushes CBD Regulations
Correction: An earlier version of this story inaccurately described the consequences of the appeals court's ruling on manufacturing and processing of smokable hemp intended to be smoked or vaped. The court's reversal of that portion of the lower court's temporary injunction was due to a pleading error by plaintiffs, not a ruling on the merits by the court. Lawyers for hemp companies say they intend to challenge any remaining portions of the ban, which they have argued are unconstitutional. An earlier headline also referred to "growing" smokable hemp, which is outside the scope of the lawsuit.
Photo courtesy of Kimberly Lawson.