Virginia Governor's Budget Funds Marijuana Expungements And Preparation For Legalization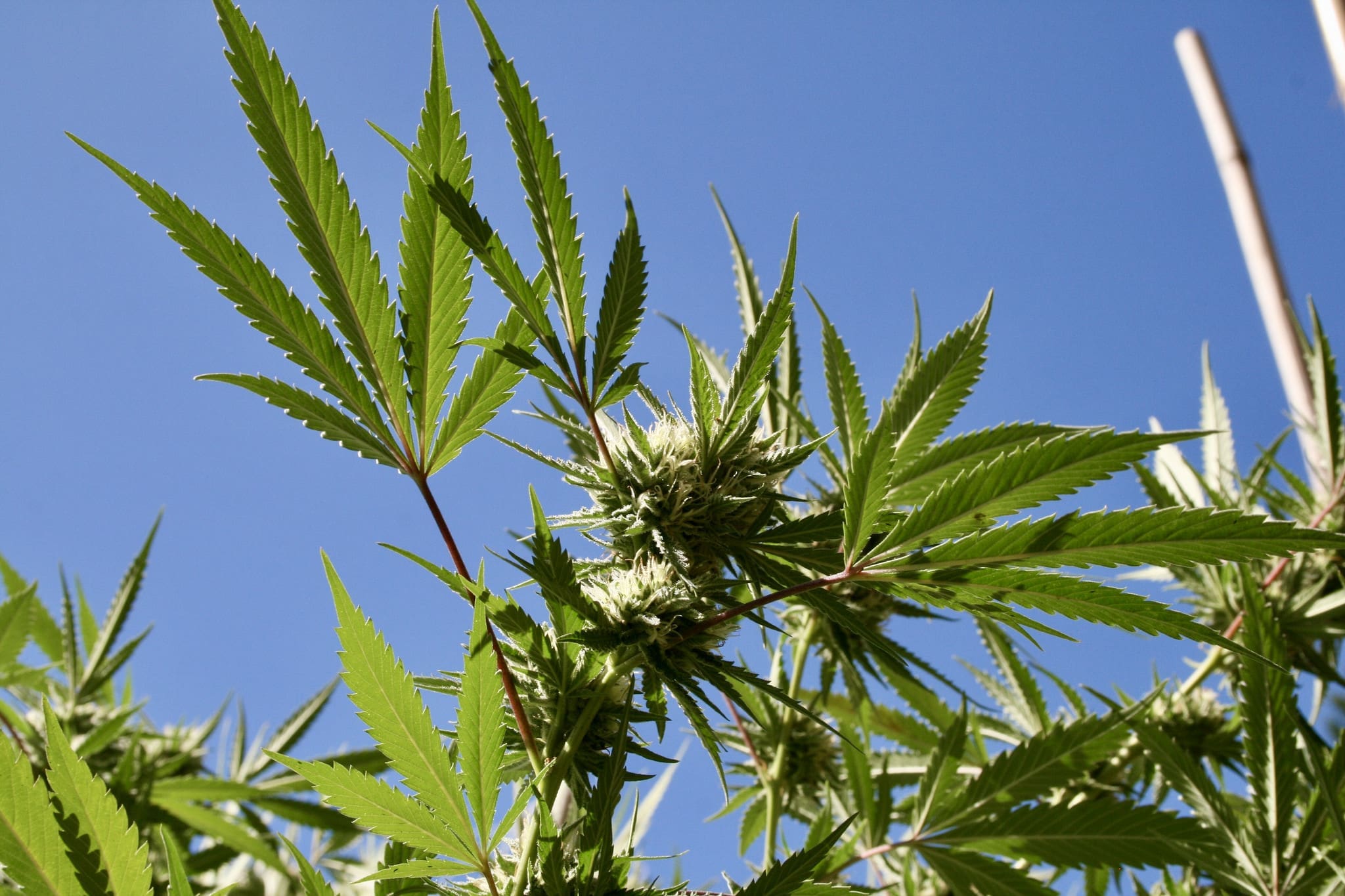 The governor of Virginia on Wednesday unveiled a budget proposal that "lays the groundwork to legalize marijuana" by including millions of dollars to support efforts to expunge cannabis convictions as well as steps to set up the state to eventually implement a system of commercial sales.
Gov. Ralph Northam (D) had campaigned on merely decriminalizing possession, but he publicly backed broader legalization of marijuana for adult use last month, just as a legislative commission issued recommendations on how to most effectively enact such a system. Now he's making clear his intent to get a legalization bill passed in 2021 with his fiscal proposal.
It calls for $5 million to fund expungement efforts in fiscal year 2021 and another $20 million in 2022. That includes "automatic expungement of misdemeanor marijuana convictions," according to a summary.
The governor is also proposing extending "a line of credit" to regulators at the Virginia Alcoholic Beverage Control Authority "to help pay for the establishment of the Commonwealth's governance and oversight of the legal, adult-use cannabis industry."
"We know that laws to ban marijuana historically were based in discrimination, and criminalization laws have disproportionately harmed minority communities," Northam said in a speech announcing the budget.
Clearing past cannabis convictions is a "priority that needs action in this session," he said.
Both the House of Delegates and Senate passed separate expungements bills during a special session this year, but negotiators failed to work out a deal on a unified approach.
"Reforming our marijuana laws is one way to ensure that Virginia is a more just state that works better for everyone. It also will eventually bring in tax revenue that can be used to further make sure we are providing equitable access to opportunity," he said. "For example, just half of the potential annual revenue could pay for two years of quality Pre-K to every one of Virginia's most vulnerable three- and four-year-olds—children who deserve the best start in life."
First Lady Pamela Northam highlighted that point on Twitter, writing that it's "time for Virginia to legalize marijuana."
It is time for Virginia to legalize marijuana. "Just half of the potential annual revenue could pay for two years of quality Pre-K for every one of Virginia's most vulnerable three- and four-year-olds—children who deserve the best start in life." – @GovernorVA pic.twitter.com/TsIABfNOnM

— Pamela Northam (@FirstLadyVA) December 16, 2020
"…I have put $20 million into this budget, so it will be ready when we conclude the important discussion of how best to conduct expungements. Like marijuana legalization, this is a priority that needs action in this session."

— Pamela Northam (@FirstLadyVA) December 16, 2020
"Not only has Governor Northam reiterated his call for equitable legalization, he's proposed a budget that includes the resources to do so. Virginia NORML is working with the legislature and the Administration to make sure we can get this done in 2021," Jenn Michelle Pedini, NORML's development director and the executive director of Virginia NORML, told Marijuana Moment.
"Virginia is ready. The Commonwealth is one of—if not the most—prepared states in its approach to legalizing and regulating the responsible use of cannabis by adults," Pedini said. "Any calls to delay or slow-walk legalization will be in direct conflict with the views of the majority Virginians and the Administration."
Northam's budget says that "the Secretary of Finance may authorize an interest-free treasury loan for the Virginia Alcoholic Beverage Control Authority to fund start-up costs associated with the legalization and governance of adult use marijuana products as enacted by the 2021 General Assembly of Virginia."
"The Secretary of Finance may extend the repayment plan for any such interest-free treasury loan for a period of longer than twelve months," it adds.
I am committed to putting equity first as we work to legalize marijuana. Today, I announced $25 million for expungement reforms, and made clear that half of revenues should go towards Pre-K for all at risk three- and four-year-olds.

Thank you for your partnership, @LevarStoney. https://t.co/lTUSDlS8XX

— Ralph Northam (@GovernorVA) December 16, 2020
A working group comprised of four Virginia cabinet secretaries and other top officials submitted marijuana legalization recommendations to the governor and lawmakers last month, and that included investing in social equity and expunging prior cannabis convictions.
The report, which was required as part of a cannabis decriminalization bill that the governor signed earlier this year, was authored by the governor-appointed secretaries of the state departments of agriculture and forestry, finance, health and human resources and public safety and homeland security.
Its recommendations largely align with the conclusion of a separate legislative commission that was tasked with studying various elements of cannabis legalization in Virginia. The Joint Legislative Audit and Review Commission analyzed the potential policy change from economic, social equity and public health perspectives.
"Virginia has studied the experience of other states—including taxation, banking, criminal justice, licensing, and regulation. Our path forward will lead with social equity, public health, and public safety," Northam said on Wednesday. "This session is the time to get this done."
Meanwhile, legislation to stop police from searching people or seizing property based solely on the smell of marijuana in Virginia is set to take effect after lawmakers adopted recommended changes from the governor in October.
Also during the recently concluded special session, Northam signed another bill that will allow people issued summonses for cannabis offenses under the state's new decriminalization law to prepay their civil penalty rather than having show up in court.
Senate Passes Marijuana Research Bill One Week After House Approves Similar Legislation
Photo courtesy of Brian Shamblen.