Virginia's Marijuana Decriminalization Law Officially Takes Effect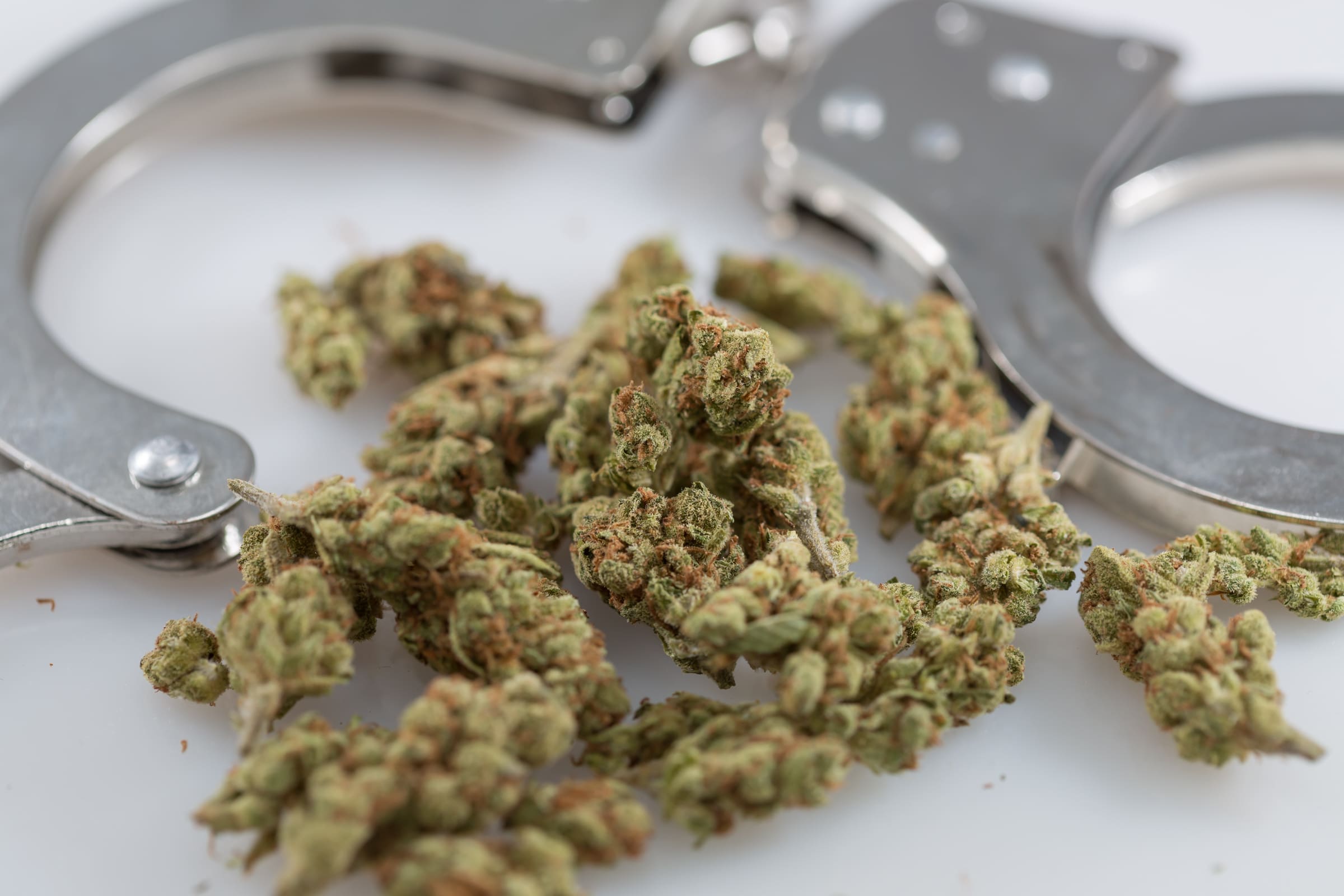 A marijuana decriminalization policy is officially in effect in Virginia as of Wednesday.
One month after Gov. Ralph Northam (D) signed the bill—which will make possession of up to one ounce of cannabis punishable by a $25 fine with no threat of jail time and no criminal record—the commonwealth has become the 27th state to enact the policy change.
Lawmakers initially passed the bill in March, but the governor recommended a series of amendments and sent the legislation back to the Senate and House of Delegates for consideration.
While they adopted 15 of the Northam's amendments, they rejected two, including one that proposed to delay a required study into the impact of broader cannabis legalization.
The enactment of the legislation—HB 972 and SB 2—fulfills a campaign promise Northam made back in 2017. As governor, he has repeatedly stressed the need for reform, including in his State of the Commonwealth addresses.
Prior Virginia law made simple possession punishable by a maximum $500 fine, up to 30 days in jail and a criminal record.
Jenn Michelle Pedini, executive director of Virginia NORML, said that "Virginians have long opposed the criminalization of personal marijuana possession, and the enactment of this legislation turns that public opinion into public policy."
"Twenty-seven states have now decriminalized cannabis, and Virginia's decriminalization law is the strongest among them," Olivia Naugle, legislative analyst for the Marijuana Policy Project (MPP), said in a press release. The law "will prevent Virginians from being criminalized and having their lives derailed for simple cannabis possession."
State Attorney General Mark Herring (D) also praised the reform.
"Virginia's approach to cannabis hasn't been working for far too long, needlessly saddling Virginians, especially Black Virginians and people of color, with criminal records. Those days are now behind us," he said in a press release. "With this historic legislation, we are making Virginia a more just, fair, equal and progressive place."
But Herring, who is running to replace the term-limited governor in 2021, wants the state to go even further. "While decriminalization is an important first step on Virginia's path, we cannot stop until we have full legalization in the Commonwealth," he said.
Advocates also stressed that further reforms are needed.
Pedini said that "it's critical the legislature work swiftly to legalize and regulate the responsible use of cannabis by adults."
"For too long, young people, poor people, and people of color have disproportionately been impacted by cannabis criminalization, and lawmakers must take immediate steps to right these past wrongs and to undo the damage that prohibition has waged upon hundreds of thousands of Virginians," the NORML activist said.
Steve Hawkins, executive director of MPP said that "Virginia lawmakers should continue to work towards broader cannabis policy reform."
He cited a recent statement from the Virginia Legislative Black Caucus, which is pushing legislators to take up legalization during a special session this summer, as the right next step.
"As the Virginia Legislative Black Caucus has recognized, full legalization is needed," he said. "While decriminalization is long overdue, legalization is necessary to dramatically reduce police-civilian interactions and remove the pretext for countless police stops."
The Virginia Senate Democratic Caucus recently proposed a more modest reform that they want taken up during the August session: ending law enforcement searches of people or vehicles based solely on the odor of cannabis. The caucus also highlighted legislation the body passed last session but that didn't make it to the governor's desk that would have expunged certain prior marijuana charges and convictions.
DC Psychedelics Campaign Gets Boost From Denver Psilocybin Activists As Signature Deadline Looms