New York Regulators Move To Let Medical Cannabis Patients Grow Their Own And Give Marijuana Expungements Update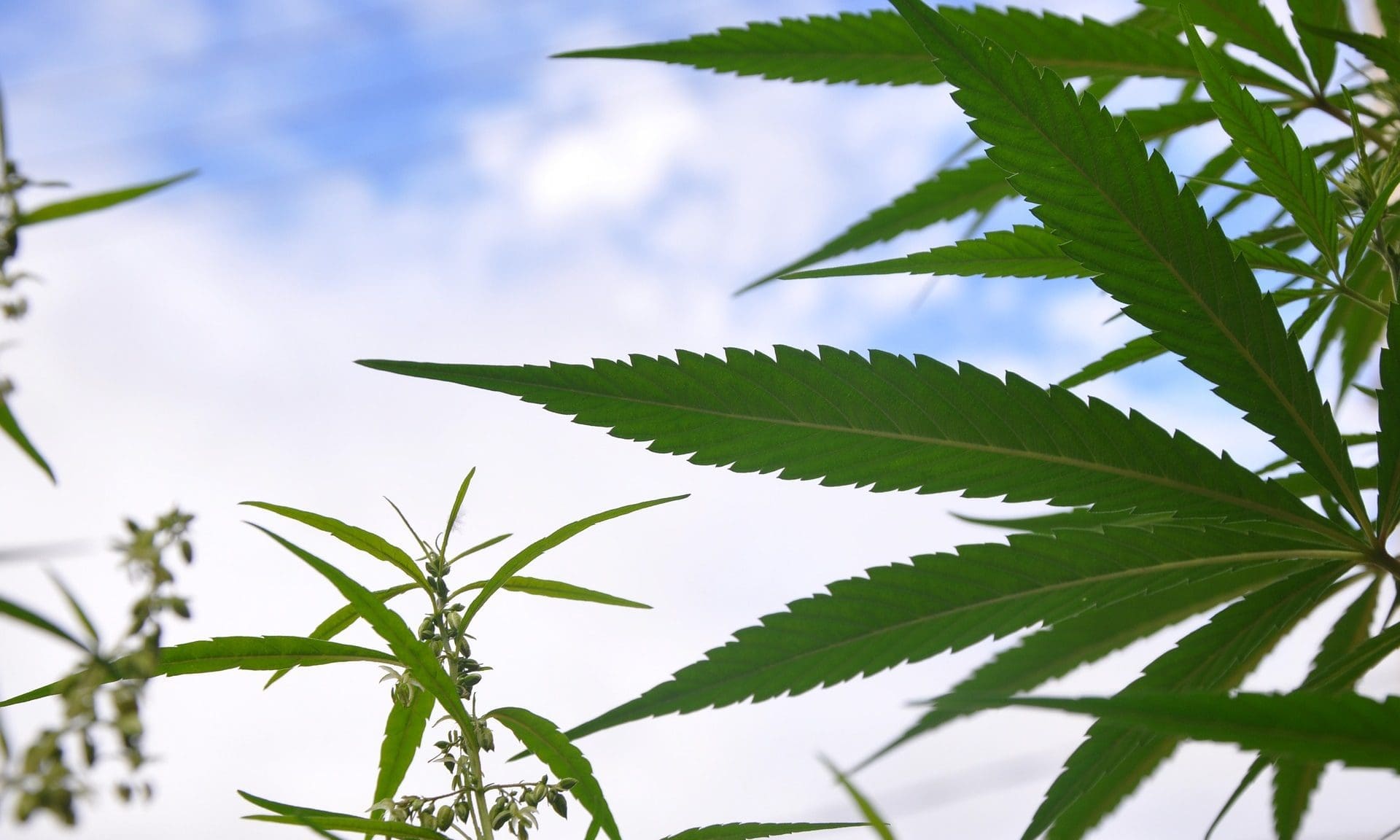 New York marijuana regulators are finally moving to allow medical cannabis patients in the state to grow plants for personal use, and they've provided an update on progress toward expunging prior marijuana conviction records.
At their second meeting on Thursday, New York's Cannabis Control Board (CCB) voted unanimously to file the proposed regulations, which would allow qualified patients to cultivate up to six plants—indoors or outdoors—for their own therapeutic use.
There will be a 60-day public comment period after the rules are published. Then the board will review those comments, make any necessary revisions and officially file the regulations to take effect.
"We are proud to present those proposed regulations," former Assemblywoman Tremaine Wright (D), who chairs CCB, said. "The home cultivation of medical cannabis will provide certified patients with a cost-effective means of obtaining cannabis through personal cultivation while creating a set of standards governing the conduct and activities relating to the personal cultivation of cannabis."
A slide presented by the board states that the rules would impose "a duty on patients to take reasonable measures to ensure that cannabis plants, and any cannabis cultivated from such plants, is not readily accessible to anyone under the age of 21."
Caregivers for patients under 21 "whose physical or cognitive impairments prevent them from cultivating cannabis" could also grow up to six plants on their behalf. For caregivers with more than one patient, they can "cultivate 1 additional cannabis plant for each subsequent patient."
Landlords would have the option of prohibiting tenants from growing marijuana on their properties. Cannabis products could not be processed using any liquid or gas, other than alcohol, that has a flashpoint below 100 degrees.
Rules for home cultivation for patients were supposed to be released earlier, but officials failed to meet the legislatively mandated deadline. Recreational consumers, meanwhile, won't be able to grow their own marijuana until after adult-use sales begin, which isn't expected for months.
Prior to signing legalization into law—and before resigning amid a sexual harassment scandal this year—then-Gov. Andrew Cuomo (D) put forth a reform plan that proposed maintaining a ban on home cultivation.
In 2019, Marijuana Moment obtained documents showing that a New York-based marijuana business association led by the executives of the state's major licensed medical cannabis providers had previously sent a policy statement to Cuomo's office arguing against allowing patients to grow their own medicine.
At the meeting on Thursday, the Office of Cannabis Management also provided an update on efforts to expunge cannabis records.
There have been 45 expungements for cases related to marijuana possession, though most remain "under custody or supervision for additional crimes," another slide reads.
"Approximately 203,000 marijuana related charges are presently being suppressed from background searches and in process to be sealed or expunged," it continues. "This will add to the approximately 198,000 sealing accomplished as part of the first round of marijuana expungements for the 2019 expungement legislation."
At their first meeting earlier this month, CCB announced that medical marijuana dispensaries will now be allowed to sell flower cannabis products to qualified patients. The $50 registration fee for patients and caregivers is also being permanently waived.
Members of the board, who were recently appointed by the governor and legislative leaders, also discussed ethical considerations for regulators, approved key staff hires and talked about next steps for the panel.
Gov. Kathy Hochul (D), who replaced Cuomo, has repeatedly emphasized her interest in efficiently implementing the legalization law that was signed in March.
At a recent event, she touted the fact that she had quickly made regulatory appointments that had been delayed under her predecessor. "I believe there's thousands and thousands of jobs" that could be created in the new industry, the governor said.
CCB is responsible for overseeing the independent Office of Cannabis Management within the New York State Liquor Authority, which is also responsible for regulating the state's medical marijuana and hemp industries.
As it stands, adults 21 and older can possess up to three ounces of cannabis or 24 grams of concentrates in New York—and they can also smoke marijuana in public anywhere tobacco can be smoked—but there aren't any shops open for business yet.
The state Department of Labor separately announced in new guidance that New York employers are no longer allowed to drug test most workers for marijuana.
The first licensed recreational marijuana retailers in New York may actually be located on Indian territory, with one tribe officially opening applications for prospective licensees earlier this month.
In July, a New York senator filed a bill to create a provisional marijuana licensing category so that farmers could begin cultivating and selling cannabis ahead of the formal rollout of the adult-use program. The bill has been referred to the Senate Rules Committee.
Because the implementation process has been drawn out, however, one GOP senator wants to give local jurisdictions another year to decide whether they will opt out of allowing marijuana businesses to operate in their area—a proposal that advocates say is unnecessary and would create undue complications for the industry.
Under the law as enacted, municipalities must determine whether they will opt out of permitting marijuana retailers or social consumption sites by December 31, 2021. Sen. George Borrello (R) introduced legislation earlier this month that would push that deadline back one year.
Legalization activists aren't buying the argument, however.
Adding pressure to get the market up and running is the fact that regulators in neighboring New Jersey recently released rules for its adult-use marijuana program, which is being implemented after voters approved a legalization referendum last year.
The state comptroller recently projected that New York stands to eventually generate $245 million in annual marijuana revenue, which they say will help offset losses from declining tobacco sales.
For the first year of cannabis sales, the state is expected to see just $20 million in tax and fee collections. That will be part of an estimated $26.7 billion in new revenues that New York is expected to generate in fiscal year 2021-2022 under a budget that the legislature passed in April.
Meanwhile, a New York lawmaker introduced a bill in June that would require the state to establish an institute to research the therapeutic potential of psychedelics.
Activists Push D.C. Lawmakers To Decriminalize Drugs And Promote Harm Reduction With New Campaign
Photo courtesy of Max Pixel.