Marijuana Companies Urged Governor To Ban Cannabis Home Cultivation, Document Shows
New York Gov. Andrew Cuomo (D) took marijuana reform supporters by pleasant surprise when he endorsed legalization last year after previously calling cannabis a "gateway drug" that should remain prohibited. But for advocates, there was at least one major disappointment in store when he got around to revealing the details of his plan: the proposal, unveiled as part of his budget last month, would ultimately include a ban on home cultivation of recreational marijuana.
Home growing—seen by many as a commonsense policy that ensures access to cannabis for individuals who can't afford retail prices, live too far from a dispensary or just want to flex their green thumbs—has been a feature of almost all legal adult-use marijuana systems operating in the U.S., with the exception of Washington State's. So what's behind the New York governor's opposition to letting adults cultivate their own crops?
It could be that Cuomo took a page from the commercial cannabis industry. Literally.
Roughly a month before the governor announced the details of his legalization proposal, a New York-based marijuana business association—led by the executives of the state's major licensed medical cannabis providers—sent a policy statement to Cuomo's office in the interest of offering "some thoughts on various issues associated with a transition from medical to adult-use."
One of those thoughts centered on the businesses' desire to prevent consumers from growing their own marijuana.
Politico first reported the existence of the document, created by New York Medical Cannabis Industry Association (NYMCIA), in December. This month, Marijuana Moment obtained the full 29-page memo through a state freedom of information law request.
There are some broad recommendations that most legalization supporters would take no issue with, such as encouraging individuals from communities disproportionately impacted by prohibition to participate in the legal industry and leveraging partnerships to expand research into medical cannabis.
But a chapter titled "The Fallacy of Home Grow" makes very specific—and, in the eyes of advocates, misleading—arguments against allowing marijuana cultivation for personal use.
The group recognized that people want home cultivation because of "currently high prices of medical marijuana" or because they see it as an "individual civil liberty." But according to NYMCIA, home cultivation "creates a significant public safety and black market risk."
The industry organization listed five claims to support that argument:
1. Home grow will make it impossible for the state to eliminate the black market.
2. Home grow will make it impossible for law enforcement to distinguish between legal and illegal products, thus frustrating enforcement efforts.
3. Home grow will undermine the state's harm reduction goal of ensuring that cannabis sold in New York State is grown without noxious pesticides or other contaminants.
4. Home grow will undermine the state's public health interest in ensuring that cannabis sold in New York State is tested, packaged, and and labeled correctly.
5. Home grow will cost the state tax revenue, thus hindering the state's ability to fund priorities such as drug abuse treatment and community investment.
Per that last point, it's entirely reasonable to assume that New York state would miss out on some sales tax revenue if residents decided to grow their own plants. But the other side of that dilemma is that it'd likely mean missed profits for cannabis businesses, including those affiliated with NYMCIA.
"From our perspective, it's really hard to see any real reason—other than individual and corporate greed—to be against home cultivation at this point," Erik Altieri, executive director of NORML, told Marijuana Moment in a phone interview. "There's not a lot of rational concerns when it comes to allowing a limited amount of plants for an individual to grow at home."
Melissa Moore, New York deputy state director of the Drug Policy Alliance, also pushed back against NYMCIA's claim that a home grow option would make eliminating the illicit market "impossible."
It's the "fallacy of 'The Fallacy of Home Grow,'" as she put it. It would make more sense to attribute difficulties reducing illicit market sales to state tax rates on retail cannabis, she said in a phone interview.
"It's really disingenuous to try to say that it would not be possible to eliminate the illicit market if we allow for home grow. That certainly hasn't been the experience of other states that allow home grow."
Moreover, NYMCIA's position is not consistent with that of other marijuana industry groups such as the National Cannabis Industry Association (NCIA), which argues that allowing home growing can actually benefit businesses.
"NCIA does not oppose limited home cultivation," Morgan Fox, media relations director at the group, said in an email. "In fact, it can act as an incubator for people to develop skills which can be used in the legal cannabis industry, which benefits businesses as well as individuals looking to enter the market. Much like home brewing has helped spur interest the craft beer market, limited home cannabis cultivation can do the same in legal states."
Who is involved in NYMCIA and why do they want to ban home cultivation?
Marijuana companies Columbia Care, Etain, PharmaCann, The Botanist and Acreage NY, Vireo Health and MedMen were all listed as members of NYMCIA in the memo to Cuomo's office. (MedMen later acquired PharmaCann, and more recently, NYMCIA urged MedMen to leave the association amid a controversy over racist remarks allegedly made by the company's executives).
(A separate controversy previously enveloped Columbia Care, which owns dispensaries and grow facilities in multiple states, after its Massachusetts-based subsidiary, Patriot Care, was discovered to be advocating against letting certain people with past drug convictions work in the legal cannabis industry).
Acreage Holdings, a cannabis firm that Republican former U.S. House Speaker John Boehner joined as a board member, declined to comment for this story through a public relations firm that represents the company.
A MedMen spokesperson said in a statement to Marijuana Moment that it "respects the right of those who choose to cultivate cannabis for their personal use," but did not respond to specific questions about the company's involvement in drafting the policy statement that urged New York officials to continue prohibiting such activity.
Jeremy Unruh, director of public and regulatory affairs at PharmaCann, told Marijuana Moment that the document "was our industry association's first go at formulating some broad policy positions" prior to meeting with the governor's office and that the company's "position on home grow is far more nuanced than a simple approve/oppose."
"Those policy points you have are sound, but our positions have evolved (and will continue to do so) as we've had a chance to socialize these concepts" with other stakeholders, Unruh said. He argued that New York has superior quality control standards in place for medical cannabis and that while the company recognizes "the nature and value of civil liberty" of home cultivation, allowing it would pose public health risks.
But ultimately, "Our position is this: We support the governor's homegrow proposal," he wrote in an email.
While recommending that lawmakers ban personal cultivation of recreational marijuana, Cuomo did include a home grow option for medical cannabis patients in his budget plan.
(Full disclosure: Several members of the companies involved in NYMCIA support Marijuana Moment through monthly Patreon pledges, or have in the past.)
Cannabis reform advocates aren't buying NYMCIA's claims.
It is quite obvious that NYMCIA's affiliates have a financial stake in the shape of whatever marijuana law eventually emerges from the New York legislature. And their opposition to a home grow option is a point of concern for advocacy groups.
"[T]o advocate against home cultivation given all we know about how it works in practice from the industry side really just is kind of despicable and illustrates their greed, that they're willing to sacrifice individual freedoms for the slightest increase in their profits," NORML's Altieri said.
The association's recommendation also runs counter to what Marijuana Moment was previously told by the vice president of corporate communications for Vireo Health, Albe Zakes.
Asked about the memo following the initial Politico report that only vaguely described the document, Zakes wrote in an email that "our CEO and COO assured me that we've never lobbied against home grow and in fact support home grow as part of larger legislation, as long as it is regulated and controlled in a responsible manner, the same way medical or recreational markets would be, in order to protect consumers."
(Vireo CEO Aaron Hoffnung signed an Internal Revenue Service financial disclosure form for NYMCIA last year as one of the association's directors.)
Marijuana Moment sent a follow-up request for comment after obtaining the policy statement through the public records request, but Zakes said the he was unable to reach the company's executives and so Vireo would have to decline the opportunity for further comment.
Advocates question whether NYMCIA leveraged its influence for the right reasons.
Is the worry really that a home cultivation policy would sustain an illicit market or complicate law enforcement activities in New York? Are concerns about the public health impact genuine? Or is it that cannabis businesses want the entire market to themselves?
"We need to make sure that we have a check on the potential greed of the industry that we can already see in these early stages based on this advocacy document," Altieri said. "We need to make sure that the market in New York not only begins to address all the harms caused by the war on cannabis but also is oriented toward the consumer and not large industry interests."
"Banning home cultivation benefits no one but corporations and large industry groups."
Despite Cuomo including the home grow ban in his proposal, it seems that advocates may get more time to voice their concerns about the policy. Some leading lawmakers such as Senate President Andrea Stewart-Cousins (D) are increasingly doubtful that marijuana reform will make it into the final state budget, meaning that negotiations on separate legalization legislation could end up resulting in a law that allows consumers to grow their own cannabis.
Marijuana Moment reached out to NYMCIA itself, Cuomo's office, Etain and Columbia Care for comment, but representatives did not respond to multiple inquiries by the time of publication.
Read the full NYMCIA policy statement, including the section on home cultivation, below: 
New York Medical Cannabis I… by on Scribd
New York City Council Members File A Dozen Marijuana Proposals In One Day
Summer Dreams Of Marijuana-Infused Slushies Are Melted By Oklahoma Regulators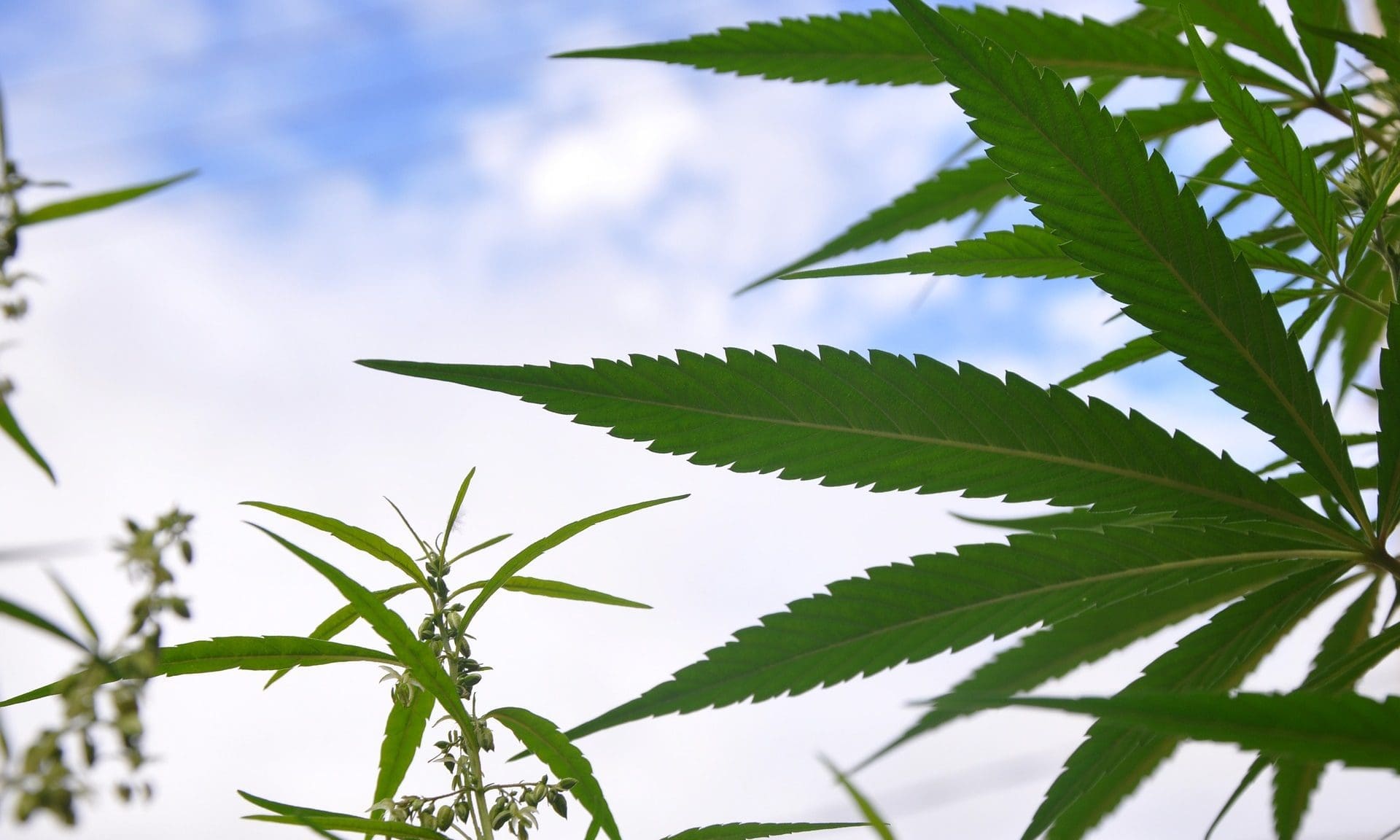 Bad news for Oklahoma medical marijuana patients trying to beat the summer heat with a marijuana-infused slushy: State regulators say the icy beverages "are unlikely to meet requirements set forth in Oklahoma statutes and rules" for cannabis products.
As the weather heats up, THC-infused slushy machines have been popping up at more and more Oklahoma dispensaries. Made by companies such as Glazees, which offers flavors such as watermelon and blue raspberry, the THC-infused drinks sell for about $12-$15.
But despite their popularity with some patients, regulators say the slushies fail to comply with a number of state rules, such as a requirement that products be packaged in child-resistant containers. Dispensaries themselves also "are not allowed to alter, package, or label products," regulators said.
State rules further require that all medical marijuana products be tested in their final form. "In this instance, the finished product is the slushy mixture to be dispensed to patients/caregivers, not the syrup," regulators said. "If water, ice, or any other substance is added to the product, additional testing is required to ensure the product is safe for consumption and final-product labeling is accurate."
The OMMA has received multiple inquiries regarding the processing and dispensing of marijuana-infused slushies on-site at medical marijuana dispensaries. Learn more here: https://t.co/3b6XFzYe2f pic.twitter.com/MPq4Z3PWft

— Oklahoma Medical Marijuana Authority (@OMMAOK) July 2, 2020
Regulators didn't specify how adding water or ice to cannabis products could affect consumer safety, however.
The Oklahoma Medical Marijuana Authority (OMMA) issued the update on Thursday in what it called a "slushy-machine guidance" memo. The office said it had received "multiple inquiries regarding the processing and dispensing of marijuana-infused slushies on-site at medical marijuana dispensaries."
The memo was silent, however, on the likelihood of enforcement. As of Friday morning, slushies still appeared on menus for some Oklahoma dispensaries.
It's not the first obstacle encountered by Oklahoma marijuana businesses, which began popping up across the state voters passed a medical marijuana law in 2018.
Earlier this year, lawmakers passed a wide-ranging medical cannabis expansion bill, which would have allowed out-of-state residents to obtain temporary licenses, permitted licensed businesses to deliver marijuana to customers and eliminated jail time for for first-time possession convictions. But Gov. Kevin Stitt (R) then vetoed the bill, and lawmakers didn't hold a vote to override the action.
Oklahoma activists also filed a proposed marijuana legalization ballot measure in December, but it's unlikely the campaign can gather enough signatures to put the measure before voters this November. Their signature-gathering was largely delayed due to the coronavirus pandemic, and only last week did the state Supreme Court rule that the campaign could initiate petitioning. Supporters now have about 90 days to gather nearly 178,000 signatures from registered voters.
Virginia Lawmakers Announce Plans To Legalize Marijuana, One Day After Decriminalization Takes Effect
Photo courtesy of Max Pixel
Yelp Blocks Marijuana Businesses From Two Key Advertising Features
Yelp is no longer offering two key advertising features to marijuana-related businesses, the company confirmed to Marijuana Moment.
Two cannabis businesses have shared an email from Yelp announcing the policy change. It states that the company had "unfortunate news" and that it will be removing both the "Business Highlights and Portfolio advertising options for cannabis-related businesses, effective immediately."
"We will be removing these programs from your Yelp page over the course of the next few business days," the email continues.
The Berkeley Patients Group (BPG), which is the longest-running cannabis dispensary in the country, told Marijuana Moment on Wednesday that it has already seen a significant impact since receiving the notice two days earlier.
"This is yet another blow for us—amidst a devastating pandemic, no less," BPG Director of Marketing Lauren Watson said. "Yelp was one of only a few effective advertising channels available to legal cannabis companies, and now, without warning, we're being shut out. Just two days after the new policy was implemented, we're seeing over a 60 percent decline in page views."
In a tweet, the chief technology officer of cannabis delivery company Bud.com shared a screenshot of the email from Yelp.
Two features forward – one feature back? We just got this email from Yelp: they have elected to discontinue a few of the few advertising options for cannabis businesses on their platform: pic.twitter.com/ZbidzrNbrG

— Justin Hall (@jah) June 16, 2020
"It's frustrating to pay taxes and compete with unlicensed folks who can advertise digitally against you," he said.
Yelp has listings for both licensed cannabis operators and unlicensed cannabis operators. All of them could purchase advertising features. It's frustrating to pay taxes and compete with unlicensed folks who can advertise digitally against you. Difficult for Yelp to check & manage

— Justin Hall (@jah) June 16, 2020
The Business Highlights service allows individuals to pay to feature up to six descriptors on their page showing what "makes their business unique" such as "family-owned." The separate Portfolio option is another paid feature where businesses can include photos of projects they've completed "to showcase their quality of work, expertise, and specializations along with additional details such as cost and project timelines."
A Yelp spokesperson told Marijuana Moment that the company made the policy change in February—though these two marijuana businesses said they only received notice of the change this week. Just prior to when the company says it made the decision to block marijuana firms from the premium products, an NBC News investigation found that Yelp's site included pages for unlicensed cannabis dispensaries, prompting the launch of the verification process.
The company allows "cannabis businesses on our platform in all states where it is either recreationally or medically legal, as it's important that consumers have access to first-hand information about these businesses," the spokesperson told Marijuana Moment.
The representative did not directly reply to a question about the reasoning for the policy change. Instead, they discussed how Yelp does not "take revenue from cannabis businesses that have not purchased our Verified License product."
"By verifying their license to operate, Yelp is able to confirm to consumers that the business has satisfied the requirements of their local regulator to operate legally," they said. "Once verified these businesses are then eligible to purchase Yelp's enhanced profile product only, at this time."
Asked for clarification about whether verified marijuana businesses are eligible for the two advertising services mentioned in the email announcing the change to current clients, the spokesperson confirmed they are not.
"If a cannabis company purchases Verified License, they're then only eligible to purchase Yelp's enhanced profile product, at this time," they said.
The company did not immediately respond to a follow-up question about why at least some businesses were not notified about the policy change until this week even though the company says it made the decision four months ago.
"This is just one more example of prohibition discouraging companies from working with legal cannabis businesses, depriving them of the basic and vital services enjoyed by every other industry," Morgan Fox, media relations director for the National Cannabis Industry Association, told Marijuana Moment. "Given Yelp's size and accessibility, this unfortunate decision will certainly be a blow to many cannabis businesses which are already hurting because of the pandemic, as well as lack of access to relief funds and other financial services."
"Thankfully, there are some other services out there that can provide business information to consumers which are either tailored to cannabis or are willing to work with related businesses," he said.
While Yelp provides the verification service for licensed marijuana businesses, the cannabis-focused directories Weedmaps and Leafly have both taken steps in recent months to prevent unlicensed shops from being advertised on their sites. WeedMaps said it removed about 2,700 listings for illegal dispensaries as of January and Leafly reported that it booted about 1,000 as of September 2019.
Nevada Pardons More Than 15,000 People With Marijuana Convictions Under Governor's Resolution
Photo element courtesy of Flickr/StickerGiant.
NBA Players Union Head Joins Marijuana Company As League Reportedly Suspends Drug Testing
The head of the NBA's players union is joining the board of a major marijuana company at the same time reports are surfacing that players will not be tested for cannabis and other recreational drugs when they convene to wrap up the season in Orlando next month.
Michele Roberts, who has served as the executive director of the National Basketball Players Association (NBPA) since 2014, will be the first female board member of the national cannabis company Cresco Labs, the firm announced on Wednesday.
She said in a press release that she will help advance Cresco's "distinctive brands of high quality products and services, particularly those focused on the promise held by medicinal cannabis to treat conditions and illnesses where more traditional protocols have not met the patients' needs."
Roberts added that she is committed to supporting the company's social responsibility efforts to" better both individual lives and underrepresented communities."
In her full-time job, Roberts has also advocated for reforming NBA's marijuana policies, stating in 2018 that she feel "there are substantial signs that support its efficacy and the value that it has for us, especially pain management."
"We're in talks with the league to see where we can go with it," she said at the time. "The obvious future is that marijuana will be decriminalized probably throughout the country in short order."
Now it seems those negotiations are paying off, with sources telling The Athletic that the league and the players' union have agreed to suspend testing for recreational drugs, at least for the rest of the current abbreviated season. NBA will continue to test for performance-enhancing drugs, however.
Sources: The NBA and NBPA have agreed to conduct performance-enhancing drug testing during resumed 2019-20 season in Orlando — but tests for recreational drugs will remain suspended.

— Shams Charania (@ShamsCharania) June 8, 2020
This is apparently an extension of a temporary policy, as players reportedly have not been tested for cannabis during the coronavirus pandemic that forced NBA to go into hiatus earlier this year. It's not clear if it will be extended indefinitely following the "bubble" tournament housed at Disney World, but negotiations over a collective bargaining agreement are still in the works.
"It's something that we are talking to Michele Roberts and the players association about, about what our policy should be," NBA Commissioner Adam Silver said last year. "I think it's not as much about what guys do in the summer. If they want to smoke pot in the summer, whatever. It's legal in a lot of states, to your point. No issue. I do think there's a little bit of concern about some of the pot smoking in-season."
If NBA does ultimately end marijuana testing, it would be another example of evolving drug policies within national sports leagues. Earlier this year, the MLB announced that players would not longer be tested for cannabis, though they're barred from being sponsored by marijuana companies.
The NFL also made the decision to end suspensions for positive drug tests as well as limiting the testing window.
Colorado Marijuana Social Equity Businesses Would Be Defined Under New Bill
Photo courtesy of WeedPornDaily.