New Mexico Lawmakers Will Take Up Marijuana Legalization Bill In Special Session On Tuesday, Governor Announces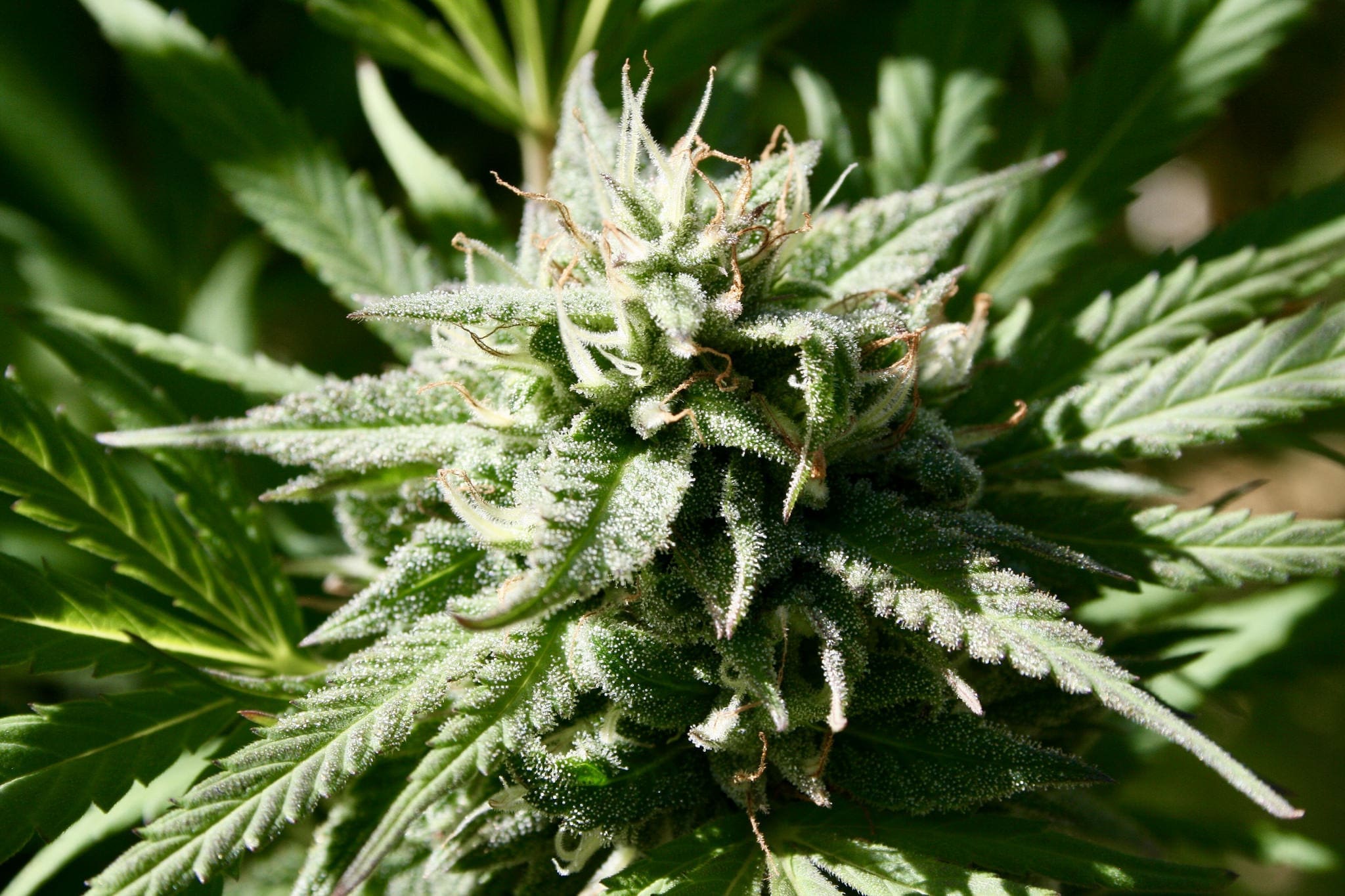 The governor of New Mexico announced on Friday that she is calling lawmakers into a special session next week to finish up work on a bill to legalize marijuana that the legislature didn't pass by the end of the regular 60-day session.
Gov. Michelle Lujan Grisham (D) said legislators will come back to work on Tuesday to get the job done on the cannabis legislation, as well as a separate bill concerning local economic development. The two measures together will help the state expand "economic opportunity" and "job creation," the governor said.
"I am grateful to those legislative leaders and members who have expressed enthusiasm about returning to the people's work so soon after a challenging 60-day session," Lujan Grisham said in a press release. "The unique circumstances of the session, with public health safeguards in place, in my view prevented the measures on my call from crossing the finish line. While I applaud the Legislature and staff for their incredible perseverance and productivity during the 60-day in the face of these challenges, we must and we will forge ahead and finish the job on these initiatives together for the good of the people and future of our great state.""
"Lawmakers from both parties approached a balanced compromise measure in the final hours of the 60-day session. With general across-the-aisle agreement on the importance of the legalization initiative, the governor intends to see through final passage of this potentially significant economic driver, which is estimated to create over 11,000 jobs, and ensure New Mexico is not left behind as more and more states adopt adult-use cannabis legalization."
The House passed a legalization bill last month, but while the Senate was scheduled to take it up last week, there were multiple delays due to lawmakers floating last-minutes amendments to the 200-page proposal. As a result, the bill never came to the floor ahead of Saturday's deadline for the end of the session.
While lawmakers will technically have to start the process over in the special session with a new bill that will have to be approved by both chambers, it is expected that they will use the legislation that advanced during the regular session as a base.
I applaud the Legislature and staff for their incredible perseverance and productivity in the face of unique challenges.

But we must and we will forge ahead and finish the job on these initiatives together for the good of the people and future of our great state.

— Michelle Lujan Grisham (@GovMLG) March 26, 2021
In a joint statement issued minutes after Lujan Grisham first floated a special session late last week, the bill's two lead sponsors, Reps. Javier Martínez (D) and Andrea Romero (D), said they "welcome any avenue" to pass the bill this year.
"We need to legalize adult-use cannabis tonight or in a special session," the sponsors said. "House Bill 12 puts forward New Mexico's best opportunity to establish a multi-million-dollar industry with a framework that prioritizes social justice and equal opportunity for our communities. The governor has made a commitment to sign a bill that represents our shared principles."
The latest version of the bill was approved by the Senate Judiciary Committee following a hearing that took lawmakers well into the early morning hours.
Legislative leaders decided that HB 12 would be the vehicle for reform after reviewing a number of legalization proposals introduced during the regular session by both Democrats and Republicans. The bills' sponsors have worked to unify the conflicting proposals and incorporate feedback from colleagues in recent weeks.
Polling indicates New Mexico voters are ready for the policy change. A survey released in October found a strong majority of residents are in favor of legalization with social equity provisions in place, and about half support the decriminalization of drug possession more broadly.
Lujan Grisham, meanwhile, included cannabis legalization as part of her 2021 legislative agenda and has repeatedly talked about the need to legalize as a means to boost the economy, especially amid the coronavirus pandemic. She said during a State of the State address in January that "a crisis like the one we've experienced last year can be viewed as a loss or as an invitation to rethink the status quo—to be ambitious and creative and bold."
Additional pressure to end cannabis prohibition this year is coming from neighboring Arizona, where sales officially launched in January after voters approved a legalization ballot initiative last year. To New Mexico's north is Colorado, one of the first states to legalize for adult use.
New Mexico's House in 2019 approved a legalization bill that included provisions to put marijuana sales mostly in state-run stores, but that measure died in the Senate. Later that year, Lujan Grisham created a working group to study cannabis legalization and issue recommendations.
In May of last year, the governor signaled she was considering actively campaigning against lawmakers who blocked her legalization bill in 2020. She also said that she's open to letting voters decide on the policy change via a ballot referendum if lawmakers can't send a legalization bill to her desk.
Mexican Senate Will Pass Marijuana Legalization Bill As Revised By Deputies, Top Lawmaker Says
Photo courtesy of Brian Shamblen.