New Mexico House Approves Marijuana Legalization Bill, With Senate Action Imminent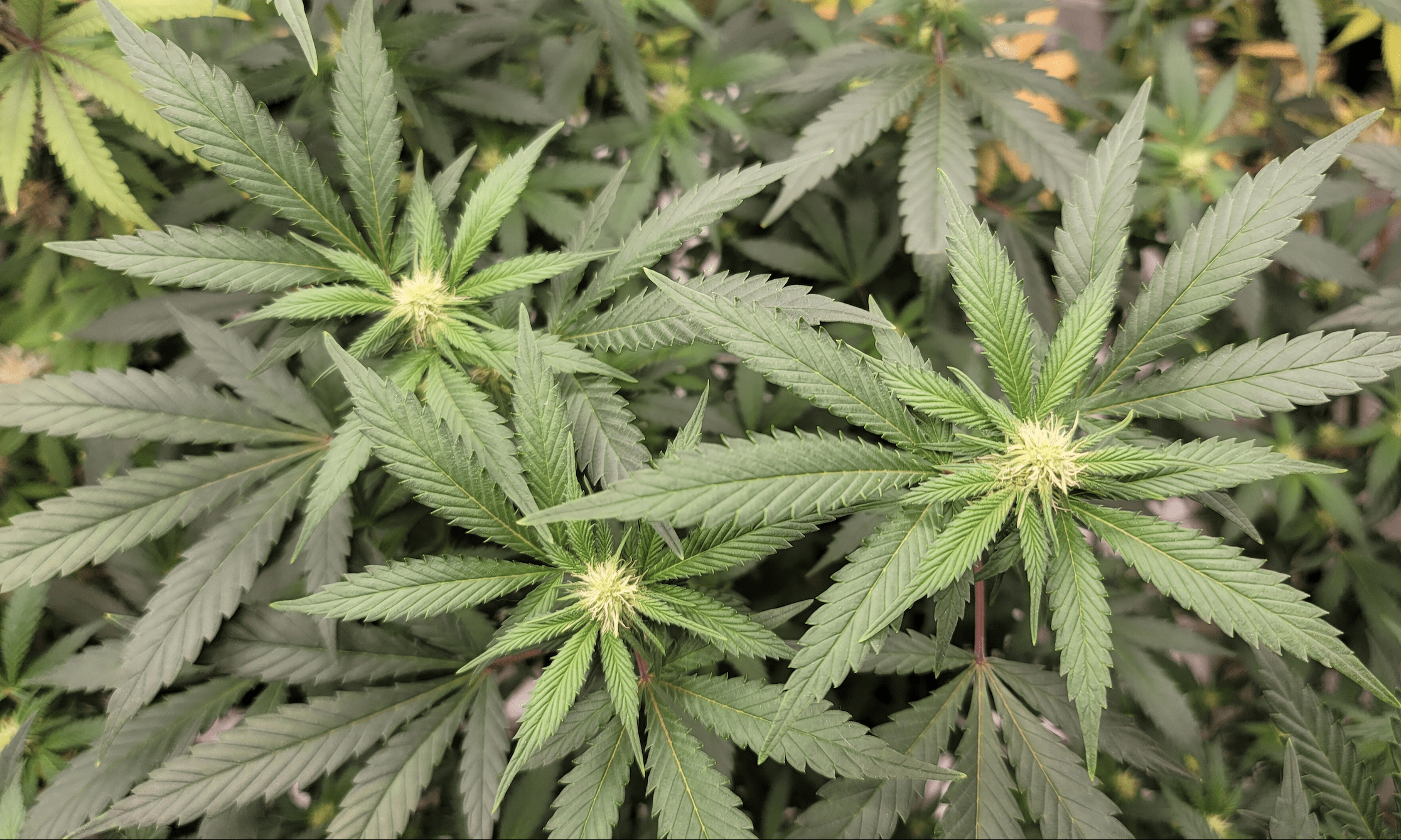 The New Mexico House of Representatives on Friday approved a bill to legalize marijuana in the state, one day ahead of a scheduled Senate committee hearing on that chamber's separate proposals to end cannabis prohibition.
The legislation that cleared the House—which would allow adults 21 and older to possess "at least" two ounces of cannabis and grow up to six mature and six immature plants for personal use—recently sailed through two committees before moving to the floor, where it was approved in a 39-31 vote.
The measure is favored by reform advocates because—unlike other House and Senate reform measures that have been introduced this session—it would prioritize using tax revenue from marijuana sales to support reinvestments in communities most impacted by the war on drugs. It also stands out for including provisions to automatically expunge prior cannabis convictions.
Meanwhile, the Senate Tax, Business & Transportation Committee will take up three separate legalization bills on Saturday.
Rep. Javier Martinez (D) introduced the House legislation, which would establish a system of regulated marijuana sales. It would require rules for the market to be implemented by January 2022.
"As I dove into this work years ago, I realized that, to me, legalizing recreational cannabis is not about the money," Martinez said on the floor prior to the vote. "It's a great revenue source for the state, but that's not why I'm doing it."
"Legalizing adult use of cannabis is probably going to be good for tourism. Legalizing is probably going to be good in terms of creating jobs and a new homegrown industry," he said. "But really when you get to the core of why I'm doing this and why I've worked on this for so long, it's because I have seen the faces of the people who have most been impacted by this terrible and unwinnable war on drugs. It's one that we cannot win."
The Taxation & Revenue Committee approved a substitute version of the measure on Wednesday that includes a number of changes, including moving the start of legal sales back to January 1, 2022 from October 1 of this year. That would apply to existing medical cannabis dispensaries and microbusinesses, with sales for other retailers set to start September 2022.
Language was also removed in committee that earmarked tax revenue for a community reinvestment fund and a low-income patient subsidy program. The fund accounts will still be created, but it would be up to lawmakers to steer money to them in future sessions once cannabis revenue starts coming in.
Other modifications include language on regulatory authority for the cannabis market, allowing health and safety inspections of businesses, addressing workplace and employment issues, replacing fines and fees for youth who violate the law with a civil infraction penalty, stipulating that people can petition for resentencing for offenses made legal and adjusting the state excise tax on marijuana from nine percent to eight percent while giving local jurisdictions the option to levy an additional four percent tax.
On the floor on Friday, members additionally accepted a technical amendment to add back in a section of the bill that had been inadvertently deleted by committee staff.
Rep. Randal Crowder (R) offered an amendment to allow local jurisdictions to opt out of allowing marijuana businesses. But after it was pointed out to him that its broad language would have unintentionally impacted medical cannabis operations as well as recreational ones, he withdrew it. A second, revised version, was more narrowly drafted to focus only on adult-use operations, but it was blocked by a successful motion to table it.
"Cannabis legalization in New Mexico is one step closer to the finish line," Emily Kaltenbach, senior director of resident States and New Mexico for the Drug Policy Alliance, said after the vote. "After tonight's debate, we're even more optimistic that this bill has a path to the governor's desk."
She argued that the House bill is superior to the three measures the Senate panel will take on Saturday.
"Given HB 12 puts the lives of New Mexicans ahead of solely business interests, it is critical it be the vehicle for legalization as the issue moves forward," she said. "HB 12 legalizes cannabis in an equitable way that begins to repair the harms that have disproportionately impacted Hispanic/Latinx, Black, Native and Indigenous people in New Mexico. New Mexicans are absolutely ready to see marijuana legalization become a reality in the state, but they have made it clear that repairing the damage done by the drug war is non-negotiable."
For her part, Gov. Michelle Lujan Grisham (D) has repeatedly talked about the need to legalize as a means to boost the economy, especially amid the coronavirus pandemic. She said during a State of the State address last month that "a crisis like the one we've experienced last year can be viewed as a loss or as an invitation to rethink the status quo—to be ambitious and creative and bold."
The governor also included cannabis legalization as part of her 2021 legislative agenda that she released last month and said in a recent interview that she's "still really optimistic about cannabis" this session.
That optimism is bolstered by the fact that several anti-legalization Democrats, including the Senate president pro tem and the Finance Committee chair, were ousted by progressive primary challengers last year.
Additional pressure to end cannabis prohibition this year is coming from neighboring Arizona, where voters approved legalization in November and where sales officially launched earlier this month.
New Mexico shares another border with Colorado, one of the first states to legalize for adult use. Cannabis is also expected to be legalized across the southern border in Mexico, with lawmakers facing a Supreme Court mandate to end prohibition by April.
Last year, a bill to legalize cannabis for adult use passed one New Mexico Senate committee only to be rejected in another before the end of the 30-day session.
Earlier, in 2019, the House approved a legalization bill that included provisions to put marijuana sales mostly in state-run stores, but it died in the Senate. Later that year, Lujan Grisham created a working group to study cannabis legalization and issue recommendations.
Polling indicates that voters are ready for the policy change. A survey released in October found that a strong majority of New Mexico residents are in favor of legalization with social equity provisions in place, and about half support decriminalizing drug possession more broadly.
Last May, the governor signaled that she was considering actively campaigning against lawmakers who blocked her legalization bill in 2020. She also said that she's open to letting voters decide on the policy change via a ballot referendum if lawmakers can't send a legalization bill to her desk.
Washington Supreme Court Strikes Down Criminalization Of Drug Possession
Photo courtesy of Mike Latimer.