New Mexico Lawmakers Will Work To Unify Conflicting Marijuana Proposals This Week Following House Passage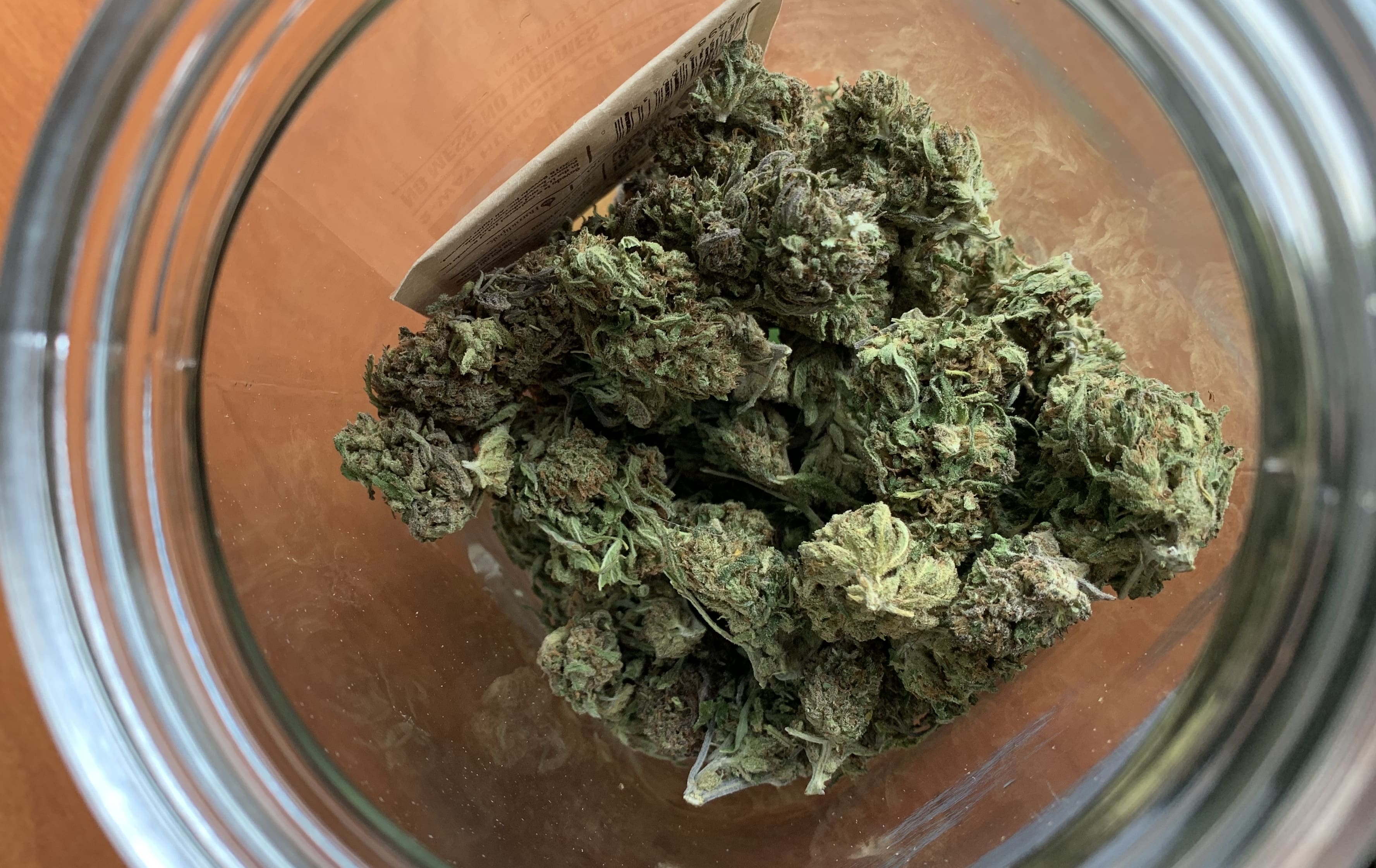 One day after New Mexico's House of Representatives passed legislation to legalize marijuana for adults 21 and older, a Senate panel held a Saturday hearing to take initial testimony on three competing legalization bills introduced in that chamber.
The committee did not vote on any of the measures, instead using the hearing to compare the various Senate proposals to one another as well as to the House-passed legislation, HB 12. "I think we're just trying to get a feel for these four bills," said Senate Tax, Business and Transportation Committee Chairman Benny Shendo Jr. (D), who led the hearing.
The bills' sponsors will now work to combine elements of the various Senate proposals before returning to the committee for a possible vote next Saturday. Despite overlap on some issues, major disagreements remain over the structure of the commercial cannabis market, how tax revenue will be allocated and the makeup of a state oversight board that would regulate the new industry.
"In the next week, basically, the sponsors of these four bills need to see if we can get to one bill," Senate Majority Leader Peter Wirth (D) said at the hearing, "and make a decision in this committee so that we don't end up in a situation where there's just multiple moving pieces."
If backers can't do that, Wirth added, "there's a good chance we end up with nothing" by the time the legislative session ends on March 20.
First up for Discussion in Senate Tax, Business & Transportation Committee: Senate Bill 13, CANNABIS REGULATION ACT (Ivey-Soto) https://t.co/ts1cR6URou#nmleg #nmpol

— NM Senate Democrats (@NMSenateDems) February 27, 2021
Sen. Jacob Candelaria's (D) SB 363 is the most closely aligned with the House measure, although Republican members of the Senate panel said they prefer SB 288, introduced by GOP Sen. Cliff Pirtle, who said he brought the measure "because I felt like something as important as legalizing the sale of recreational cannabis really needed to have a bipartisan approach."
Sen. Craig Brandt (R), a member of the Senate panel, indicated he's open to legalization depending on how it's done.
"I think I can support this issue with the right pieces," he said at the end of Saturday's hearing, adding that SB 288 is "very close" to what he'd like to see in marijuana legislation. "There are certain things that I cannot and will not support in the House bill."
The third cannabis bill being introduced to the Senate Tax, Business & Transportation Committee this morning is Senate Bill 363 (Candelaria)https://t.co/sWa06a3RFU#nmleg #nmpol @SenCandelaria

— NM Senate Democrats (@NMSenateDems) February 27, 2021
The third bill in the Senate, SB 13, is a pared-down version of the other legalization proposals and is seen as a comparative outlier. The industry-backed bill's House companion, HB 17, sponsored by Rep. Tara Lujan (D), was defeated in a House committee earlier this month as lawmakers proceeded with HB 12.
Lujan spoke in favor of SB 13 at the Senate hearing on behalf of the bill's sponsor, Sen. Daniel Ivey-Soto (D), warning the panel against adopting an overly complex bill.
"There is a lot of stuff going on here," Lujan said, "and I've seen cannabis legislation fail because it's too complicated."
But Rep. Javier Martínez (D), lead sponsor for HB 12, seemed to dismiss that criticism later in the hearing, stressing that it's important the new law be comprehensive.
—
Marijuana Moment is already tracking more than 700 cannabis, psychedelics and drug policy bills in state legislatures and Congress this year. Patreon supporters pledging at least $25/month get access to our interactive maps, charts and hearing calendar so they don't miss any developments.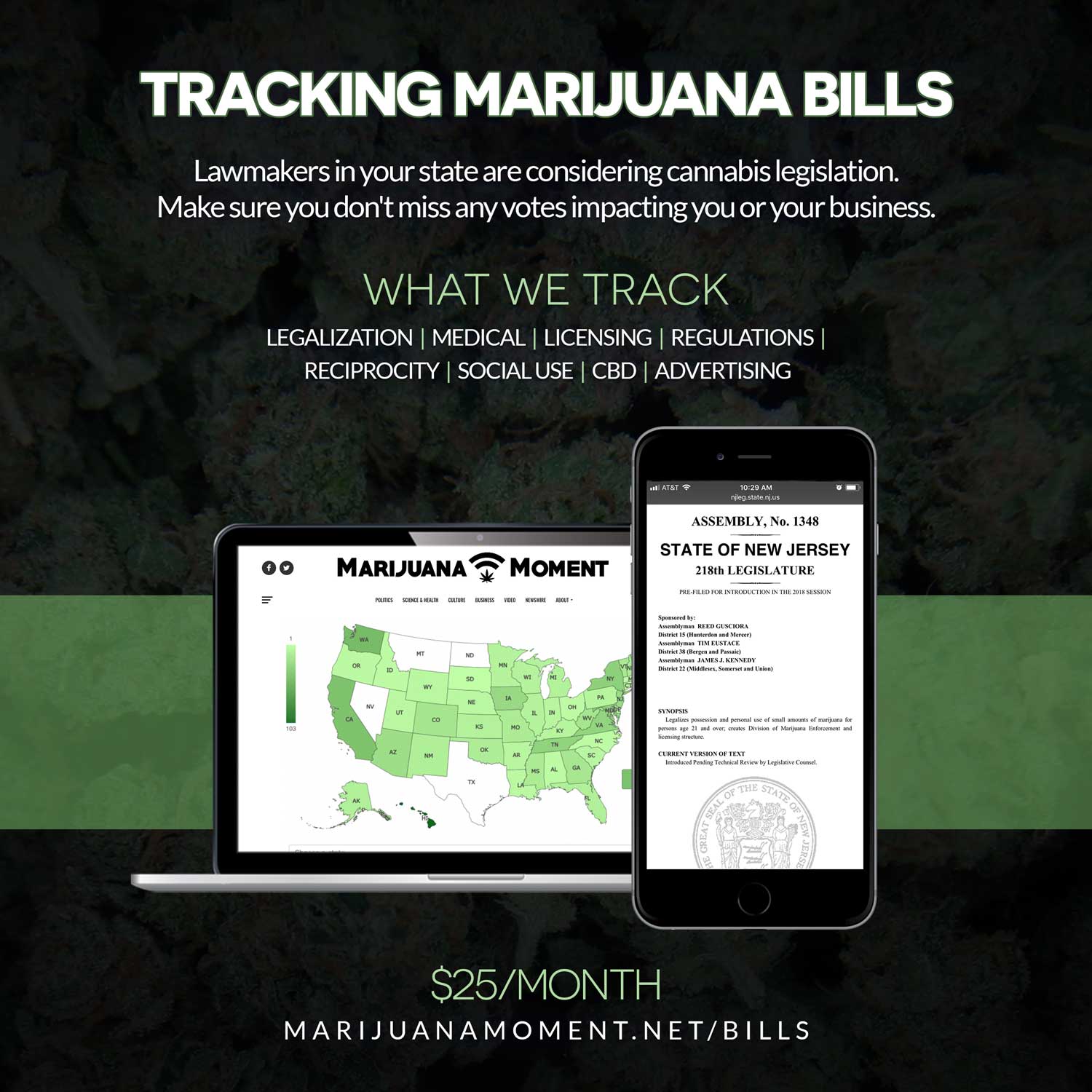 Learn more about our marijuana bill tracker and become a supporter on Patreon to get access.
—
"This is a big deal," he said. "This is a big industry that we're about to create, and we get a chance to design what the industry will look like ahead of time. That hasn't happened with the other big industries in New Mexico."
Martínez's bill, passed Friday by House lawmakers in a 39–21 vote, would set up an extensive system of licensing and regulation for the cannabis industry. Rules for the new market would need to be implemented by January 2022. Small businesses and existing medical marijuana companies could begin selling products that same month, with other businesses set to open in September 2022.
The bill would allow adults to possess "at least" two ounces of cannabis (regulators could set limits beyond that) and grow up to six mature and six immature plants for personal use.
Senate Tax, Business & Transportation Committee now taking public comment on the four cannabis measures being presented today. This meeting will provide an opportunity for public comment and committee discussion only. #nmleg #nmpol

— NM Senate Democrats (@NMSenateDems) February 27, 2021
Martínez said SB 363 was the most similar to the House bill of all the Senate measures, calling it "very, very aligned to what we're doing."
Much of Saturday's committee hearing focused on proposed limits on business licenses and how many plants licensed producers could grow. Not only will those rules determine how easily people can enter the new market, but they'll also likely affect available supply—a big determinant of product prices.
Both HB 12 and SB 363 would allow businesses with cultivation licenses to grow an unlimited number of plants and create a separate category of small, so-called microbusinesses that could grow a small number of plants and then process and sell marijuana products directly. Those businesses would have a lower barrier to entry in terms of licensing and fees, aimed at ensuring wider access to the industry.
SB 288, meanwhile, wouldn't create separate license categories but would set a per-plant fee on licensing in an effort to allow a lower point of entry for small growers.
One important difference between HB 12 and SB 363, Candelaria pointed out to the panel, is that his Senate bill would allow standalone businesses to establish cannabis consumption areas, designated zones where marijuana could be used openly. The areas would be regulated by the same board that would oversee the commercial industry.
The House-passed bill would allow social consumption, too, but would limit consumption licenses to businesses engaged in other elements of the industry, such as retail marijuana stores.
Pirtle, the sponsor of SB 288, said his bill approaches legalization with the aim of ending underground sales, not necessarily raising revenue. "The first goal when legalizing cannabis," he said at the beginning of his testimony, "is to put the illicit market out of business."
While there's some disagreement over how to model tax projections, estimates of how much revenue the market could raise range between $13 million and $25 million for the first year of legal sales and as much as $150 million by year five.
SB 288 would raise less money due to its comparatively lower taxes, which Pirtle said would help make legal sales more competitive with the illicit market. His measure would route virtually all of the money back to municipal governments where the cannabis transactions take place. "Those are the communities that are going to be impacted," Pirtle said, "so they can add more police officers or cop cars."
Candelaria, for his part, said taxes rates aren't the way to ensure legal businesses are competitive with the illicit market. Ensuring adequate supply, such as through allowing unlimited cultivation under SB 363 and HB 12, would do far more to ensure legal products can compete on price.
"As the result of New Mexico's plant cap" on existing medical marijuana businesses, he said, "one gram of medical cannabis costs approximately on average $10 in New Mexico. It costs $8.15 a gram in Arizona and $5.96 in Colorado."
Those prices in Arizona and Colorado, he added, include tax.
The three Senate bills also differ on how they would address social equity and racial justice. While those issues were raised only in passing at Friday's hearing, drug reform advocates have said they prefer HB 12's equity provisions over any of the Senate bills.
"HB 12 legalizes cannabis in an equitable way that begins to repair the harms that have disproportionately impacted Hispanic/Latinx, Black, Native and Indigenous people in New Mexico," Emily Kaltenbach, senior director of resident States and New Mexico for the Drug Policy Alliance, told Marijuana Moment after Friday's vote in the House. "New Mexicans are absolutely ready to see marijuana legalization become a reality in the state, but they have made it clear that repairing the damage done by the drug war is non-negotiable."
The House measure would establish a fund to reinvest in communities most impacted by the war on drugs, especially Black and brown communities, and includes provisions to automatically expunge prior convictions.
SB 363 includes expungement and release provisions that "mimic" those in HB 12, Candelaria told the committee, noting that his bill would also criminal reduce penalties for possession all controlled substances, not just marijuana. Simple possession of a controlled substance would become a misdemeanor under SB 363 rather than a fourth-degree felony.
Candelaria proposed that his bill, SB 363, be the main vehicle to reconcile with the House measure. "What I think makes the most sense," he told the committee chairman, "is because the House bill has already gone through the process, is that…my bill is basically merged into House Bill 12. I think they are the most similar, both in values and their approach."
He added that he and Pirtle "already have plans to have lunch on Monday," to discuss how to incorporate SB 288.
If all goes well, lawmakers will have whittled down the number of bills by the committee's scheduled meeting on the measures this coming Saturday.
"I think the message was pretty loud and clear to the sponsors," Shendo, the panel's chairman, said at the end of this weekend's hearing. "They've got a lot of work ahead of them, and I hope I get invited to one of those lunches."
Meanwhile, New Mexico Gov. Michelle Lujan Grisham (D) has repeatedly described legalization as a means to boost the economy, especially amid the coronavirus pandemic. She said during a State of the State address in January that "a crisis like the one we've experienced last year can be viewed as a loss or as an invitation to rethink the status quo—to be ambitious and creative and bold."
The governor also included cannabis legalization as part of her 2021 legislative agenda and said in a recent interview that she's "still really optimistic about cannabis" this session.
Additional pressure to end cannabis prohibition this year is coming from neighboring Arizona, where voters approved legalization in November and where sales officially launched in January. New Mexico shares another border with Colorado, one of the first states to legalize for adult use.
Cannabis is also expected to be legalized across the southern border, in Mexico, with lawmakers facing a Supreme Court mandate to end prohibition by April.
Last year in New Mexico, a Senate panel passed a bill to legalize cannabis for adult use passed one New Mexico Senate committee —a measure promptly rejected in another committee before the end of the 30-day legislative session.
In 2019, the House approved a legalization bill that included provisions to put marijuana sales mostly in state-run stores, but it died in the Senate. Later that year, Gov. Lujan Grisham created a working group to study cannabis legalization and issue recommendations.
Polling indicates that voters are ready for the policy change. A survey released in October found that a strong majority of New Mexico residents are in favor of legalization with social equity provisions in place, and about half support decriminalizing drug possession more broadly.
Last May, the governor signaled that she was considering actively campaigning against lawmakers who blocked her legalization bill in 2020. She also said that she's open to letting voters decide on the policy change via a ballot referendum if lawmakers can't send a legalization bill to her desk.
Washington, D.C. Could Allow Marijuana Sales Under Mayor's New Bill And Democratic Control Of Congress
Photo courtesy of Kimberly Lawson