Washington Supreme Court Strikes Down Criminalization Of Drug Possession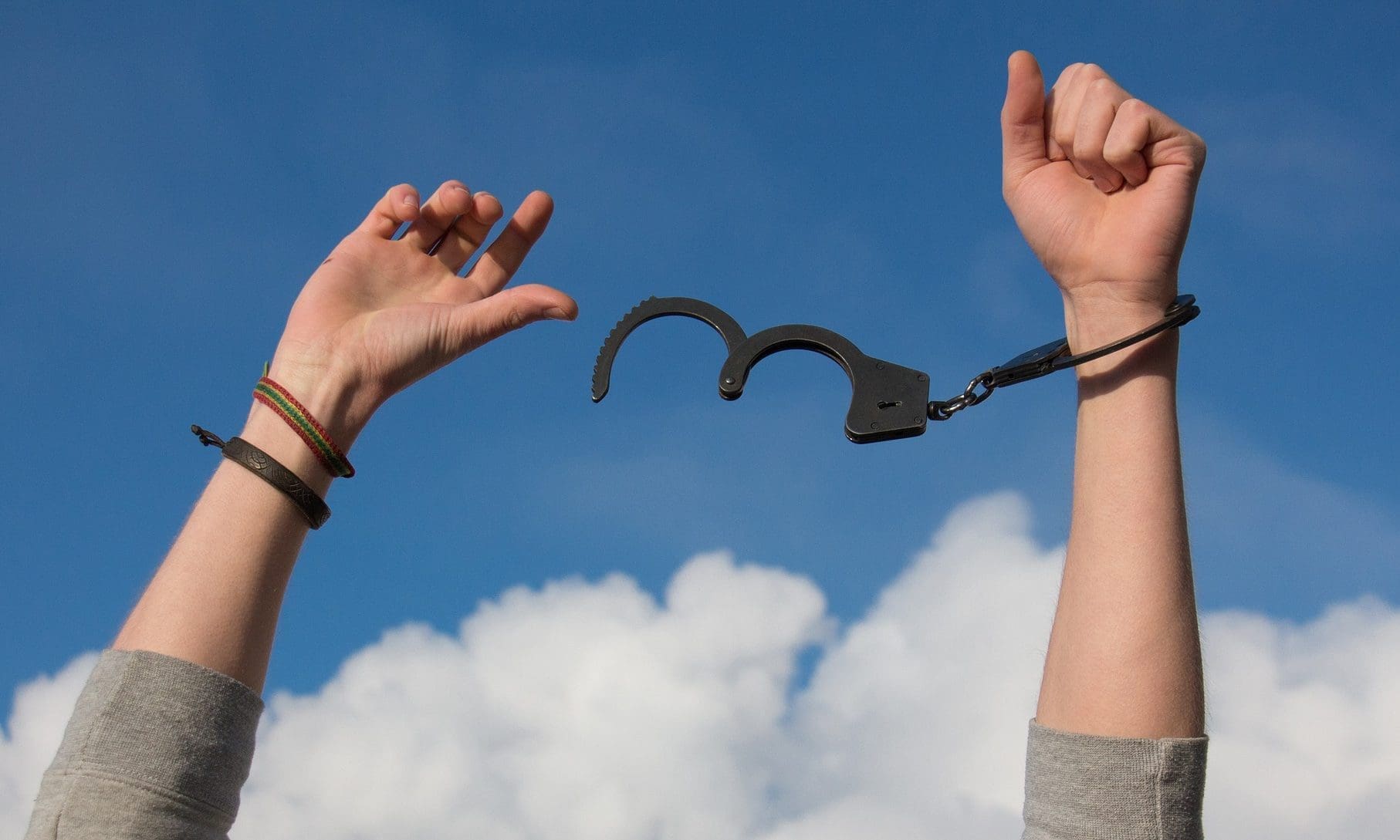 Washington State's felony penalties against drug possession abruptly disappeared on Thursday after the state Supreme Court struck down the law as unconstitutional. As lawmakers decide how to respond to the decision—with a bill to decriminalize all drugs having already passed a legislative committee earlier this month—some police departments and prosecutors have now announced they'll no longer arrest or pursue cases against people over possession of small amounts.
Simple drug possession "is no longer an arrestable offense," the Seattle Police Department said in a public statement following the ruling. "Effective immediately, officers will no longer detain nor arrest individuals" merely for having drugs.
The ruling in the case, State v. Blake, applies only to possession of controlled substances. Other state drug laws, such as those against selling or driving under the influence of drugs, are unaffected.
Meanwhile, according to The Associated Press, the Washington Association of Prosecuting Attorneys sent a memo directing its members to drop ongoing drug possession cases and seek orders vacating convictions for past cases.
"While the legislature can change this prospectively (such action is doubtful), police officers must immediately stop making arrests for simple possession of drugs," an official with the prosecutors group wrote in an email to Seattle police. "No search warrants. No detentions upon suspicion of simple possession awaiting canine units, etc."
"You will need to advise your officers as to whether officers should still seize the unlawful drugs as contraband or leave them in possession of the individual," the email continued.
BREAKING: @SeattlePD has been ordered to stop arresting criminals in possession of drugs.

Washington State Superior Court ruled today that arresting those in possession of drugs is 'unconstitutional.'

This is the start of drug legalization in the state of WA. pic.twitter.com/nrqIOjdRVh

— Katie Daviscourt🇺🇸 (@KatieDaviscourt) February 25, 2021
The Washington Association of Sheriffs & Police Chiefs also sent guidance to its members that says "law enforcement officers are no longer authorized to conduct a criminal investigation, effect an arrest, seek a search warrant or take any other law enforcement action for simple possession of controlled substances" under the law struck down by the court.
Here's the guidance that the Washington Association of Sheriffs & Police Chiefs just sent out in response to today's Supreme Court ruling, re: involuntary possession of drugs: pic.twitter.com/D9jt1etdhn

— David Kroman (@KromanDavid) February 26, 2021
Pacific County Prosecutor Ben Haslam told The Chinook Observer that the ruling "has come as a shock to our office."
"On the prosecutor's office's end, we are preparing to request the immediate release of individuals being held in custody only for simple-possession cases," he said. "Next, we will have to quash all active warrants on pending possession cases. Moving forward, I expect we will be required to vacate charges for individuals previously convicted of possession, and I'm sure there will be many other ramifications as well."
How long Washington's de facto legalization of drug possession will last is an open question. The court struck down the state's possession law over a single issue: the statute failed to require proof a defendant knowingly possessed the drugs, allowing people to be convicted without any intention of committing a crime.
In response, lawmakers could simply replace the old law with a new one that includes such a requirement. Or they could not.
The idea of reducing or removing criminal penalties for simple drug possession is growing in popularity, with Oregon voters recently replacing penalties for possession of any drug with a $100 civil fine or referral to a health assessment. A bill introduced in Washington's legislature earlier this year would make similar changes, removing all penalties for possession of personal-use amounts of drugs and significantly expanding state funding for outreach, treatment and recovery services.
The measure, HB 1499, passed a House panel earlier this month.
"Today's Supreme Court decision gives renewed urgency to the conversation about our state's response to untreated substance use disorder," the bill's prime sponsor, Rep. Lauren Davis (D), told Marijuana Moment late Thursday. "It presents an opportunity to continue the discussion that was begun in the legislature this session with HB 1499."
The court decision accomplishes only part of Davis's proposal. While one prong of her plan would decriminalize drugs, the other would create a "continuum of care" to ensure access to drug treatment and recovery services—something Thursday's ruling does not do.
"It is imperative that we stop handing down felony possession convictions that compound shame and create barriers to recovery. We must stop criminalizing symptoms of a treatable brain disease. Today's decision does that," Davis said. "But that alone is insufficient. It is equally important that we build out a response to substance use disorder that truly works—a robust and fully funded continuum of care ranging from outreach to treatment to recovery support services."
Christina Blocker, communications director for the advocacy group Treatment First WA, which is working to build support for the decriminalization bill, said the ruling provides "more evidence that clearly what we are doing isn't working and it's time for us to change our current drug policies."
"We need policies that treat substance use disorders as what they are—a public health issue," she said.
King County Prosecuting Attorney Dan Satterberg said lawmakers should act to address the court's action.
"While there will be a significant amount of work necessary to comply with this ruling in the courthouses throughout the state, it is equally important that the Legislature take steps now to amend this statute to correct the defect found by the Supreme Court," he said in a statement. "The Legislature should act with a sense of urgency to add the necessary elements to make this statute constitutional this session, and not leave a defective statute on the books."
Justices on the court weren't necessarily setting out to legalize drugs when they undertook the case that led to Thursday's decision. Rather than taking aim at the broader drug war, the ruling says that Washington's possession law unconstitutionally allowed innocent people to be charged and convicted by failing to require that a defendant knew that drugs were in their possession.
"The possession statute at issue here does far more than regulate drugs," the court wrote in a majority opinion by Justice Sheryl Gordon McLoud and signed by five of the court's nine members. "It is unique in the nation in criminalizing entirely innocent, unknowing possession."
The statute would criminalize a postal carrier who delivers a package containing unprescribed Adderall, the opinion says, as well as a roommate unaware the person they live with has hidden drugs in the common areas of the home.
"A person might pick up the wrong bag at the airport, the wrong jacket at the concert, or even the wrong briefcase at the courthouse," it continues. "Or a child might carry an adult's backpack, not knowing that it contains the adult's illegal drugs."
The defendant in the case, Shannon Blake, was charged with felony drug possession after police in 2016 found a small bag of methamphetamine in the coin pocket of her jeans. Blake, however, said she didn't use drugs and was given the secondhand jeans as a gift just two days earlier.
Because Washington's drug law didn't require that defendants knowingly had drugs on their person, Blake was charged and convicted.
In rendering its decision Thursday, the Supreme Court vacated Blake's conviction.
The court's prior interpretations of the law make the statute "criminalize innocent and passive possession, even by a defendant who does not know, and has no reason to know, that drugs lay hidden within something that they possess. The legislature's police power goes far, but not that far," the justices determined. "Accordingly, RCW 69.50.4013(1)—the portion of the simple drug possession statute creating this crime—violates the due process clauses of the state and federal constitutions and is void."
Not all justices agreed the decision needed to be so sweeping. Justice Debra L. Stephens said in a separate opinion, which concurred in part and dissented in part with the majority, that the court could break from its past holdings and simply reinterpret the law to require proof that defendants knowingly broke the law. She agreed Blake's conviction should be thrown out but argued the possession law need not be scrapped in its entirety.
"I would overrule our erroneous precedent and, considering the main arguments actually briefed in this case, read an implied intent element into the drug possession statute," Stephens wrote. "Nearly every other state to have interpreted the model statute holds that it does [have such an element], and Blake urges us to embrace this interpretation."
Three other justices signed a dissenting opinion, arguing that the court has interpreted Washington's drug possession law for more than 60 years as not requiring an element of intent—and moreover, that the court's past decisions have respected the authority of lawmakers to "criminalize conduct regardless of whether the actor intended wrongdoing."
It's not entirely clear how many past cases might be affected by Thursday's ruling. Mark Middaugh, a lawyer who filed a friend-of-brief in the case on behalf of the Washington Association of Criminal Defense lawyers, told the Seattle Times that he believes the ruling could be applied retroactively, allowing anyone with a past conviction for simple drug possession to have that record thrown out.
A press release from the Washington Appellate Project, which represented Blake in the case, was comparatively understated. "Washington joins 49 other states and the federal government," it said, "in recognizing that the unknowing possession of drugs is not a crime."
Richard Lechich, a Washington Appellate Project staff attorney who argued the case before the Supreme Court, said justices "correctly recognized the injustice of convicting people for innocent conduct."
"While the decision cannot rectify the harm this law caused to so many communities, particularly communities of color, it at least puts an end to it," he said.
Lechich, however, warned Washingtonians to not to take advantage of the situation. While the possession law is off the books, he said, and some in law enforcement seem to be halting arrests and prosecutions, it's still a risk to openly acknowledge having drugs.
"I would be very careful about that," Lechich told Marijuana Moment. "Certainly if you were my client, I wouldn't advise you to do that."
Theshia Naidoo, managing director for the Drug Policy Alliance's Department of Legal Affairs, said that the court ruling is a "perfect dovetail to the drug decriminalization bill moving through the legislature."
"We urge legislators to immediately consider this bill and the benefits it would bring, including expanded health, harm reduction and recovery services, rather than re-enacting the harmful criminal penalties of the past that have resulted in extreme racial disparities, record drug overdoses and countless lives ruined," she said.
Washington Lawmakers Approve Drug Decriminalization Bill In Committee Vote
Photo courtesy of Markus Spiske