Virginia Lawmakers Send Marijuana Legalization Bill To Governor's Desk Just Hours Before Deadline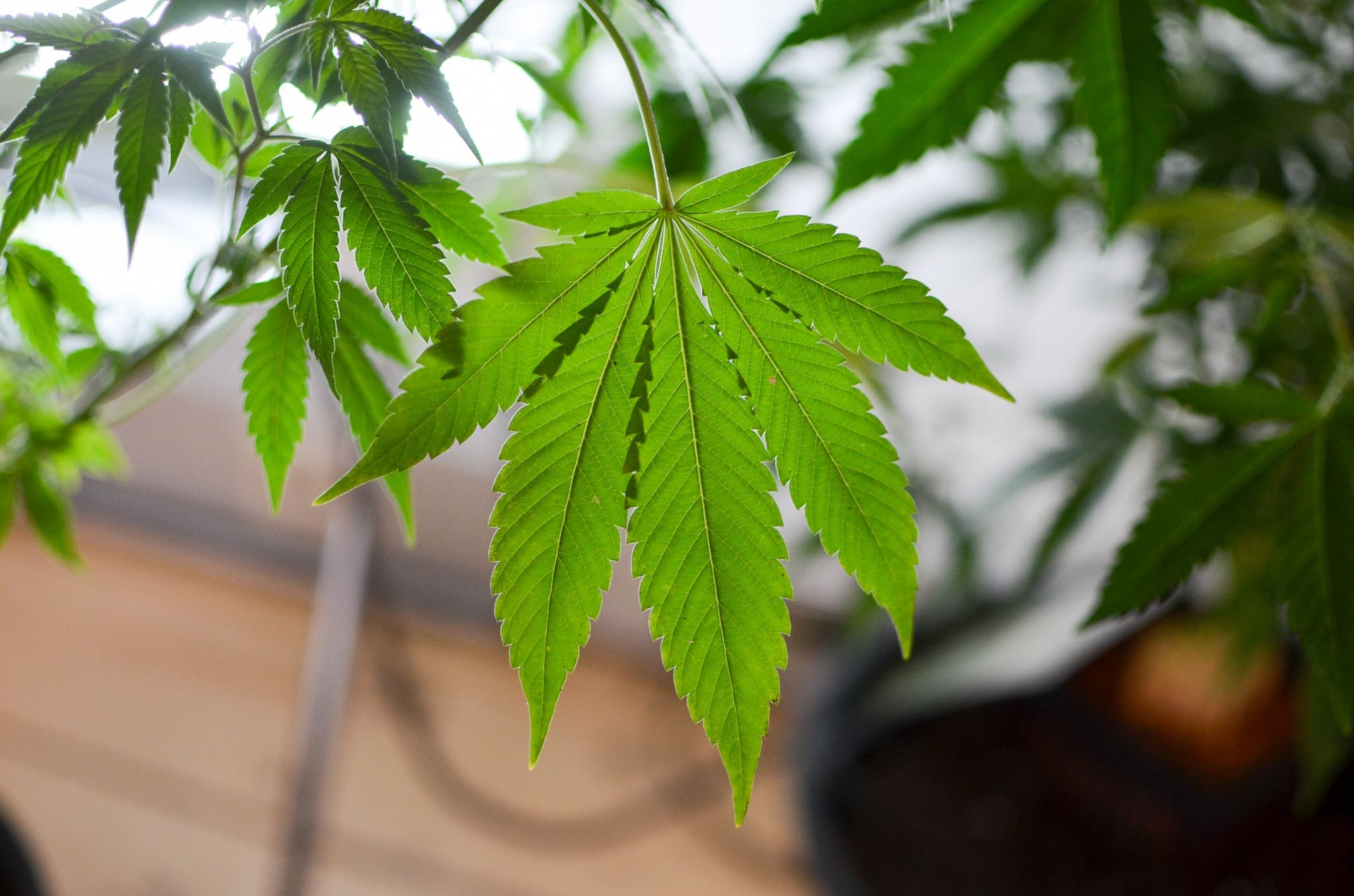 Virginia lawmakers approved a bill to legalize marijuana with just hours left before the deadline to get legislation to the governor this session.
The Senate and House of Delegates approved differing reform proposals earlier this month, and negotiators have since been working to reconcile the bills in conference committee—a contentious process that at times appeared as if it would end without a deal.
But on Saturday, lawmakers agreed to the bicameral compromise plan.
The Senate voted 20-19 to approve the conference committee report on its bill as well as the identical version for the House legislation. The House voted to approve the conference report on its bill, 48-43, with two abstentions. When considering the Senate version, the House voted 47-44, with one abstention.
"It's been a lot of work to get here," Sen. Adam Ebbin (D), the lead sponsor of the Senate version of the legislation, said prior to the Senate vote. "But I would say that we're on the path to an equitable law allowing for responsible adults to use cannabis."
House Majority Leader Charniele Herring (D), the chief sponsor of the her chamber's legalization bill, said that "racial justice is about more than addressing penalties for simple possession."
"It is about reformative justice that provides equitable and social economic opportunity for individuals and communities which have been harmed by disproportionate policing and prosecution of cannabis," she said. "Legalizing cannabis does not end systematic racism but it does remove one of the tools used in advancing systematic racism."
The compromise legislation now goes to the desk of Gov. Ralph Northam (D), who supports ending cannabis prohibition.
Among the most pressing issues for lawmakers to negotiate in recent weeks was the timeline for crafting regulations for the cannabis market. The Senate has pushed for a reenactment clause to be included which would extend the process into next session, whereas the House side wanted to complete legislative work during the current session, arguing that enough research has already been done to effectively decide the issue. But Senate negotiators won out, meaning that the legislature will revisit cannabis regulations and post-legalization penalty structures next session.
Another major area of contention dealt with how the state would approach cannabis possession in the time between the bill's signing and implementation of legal sales going into effect. Under both versions, the adult-use market wouldn't launch until January 1, 2024 to give the state time to establish a regulatory agency to oversee the program. While the Senate had wanted to make the legalization of simple possession and home cultivation take effect starting on July 1 of this year, negotiators ultimately agreed to delay it to coincide with commercialization in 2024.
In the meantime, under the deal, a new Virginia Cannabis Control Authority will begin work this July to lay the ground for a legal marijuana industry.
Here are some of the other major provisions that were resolved in conference: 
Referendum—The Senate version of the bill would have asked voters to weigh in on legalization through a nonbinding referendum on this November's ballot. But the issue became increasingly contentious in recent days and conference negotiators decided to drop the idea.
Local control—Whereas the Senate measure called for individual cities to be able to ban marijuana businesses from operating in their area, the House version did not include an opt-out provision. Conferees decided to allow municipalities to elect to ban cannabis commercialization, but they must do so by December 31, 2022.
Penalties for youth—Under the House bill, minors caught possessing cannabis would be subject to a $25 fine with a referral to substance misuse treatment. The Senate, meanwhile, proposed a $250 fine for youth possession for the first offense and then criminal charges and even jail time for subsequent convictions. The agreed-upon final legislation would continue the current approach of treating youth possession as a delinquency, subject to a civil penalty of up to $25, but add a mandatory substance misuse treatment or education program or both. There would be no interaction with courts for such youths. For people between the ages of 18 and 20, the conference deal would continue the existing $25 fee that exists under the state's decriminalization law and add that they may be ordered to enter a treatment or education program or both.
Social equity—Both versions of the legislation called for licensing priorities for social equity businesses, but there were differences in how each chamber defined what constitutes a social equity applicant. The final legislation defines an equity business as one that has at least 66 percent ownership by people who have been convicted of misdemeanor marijuana offenses (or have family members with such convictions) or people who live in a geographic area that is economically distressed or has a disproportionate rate of cannabis policing. People who graduated from a historically black college or university located in the state would also qualify. Also, beginning on July 1, the state would establish Cannabis Equity Reinvestment Fund and a Cannabis Equity Business Loan Fund.
Vertical integration—The House's measure would ban vertical integration, a process that would allow a single company could control aspects of growing, processing and selling marijuana products. The Senate, meanwhile, wanted to allow vertical integration only if a cannabis business paid a $1 million fee into a state equity fund. Under the final legislation, vertical integration will be generally limited but will allow existing medical cannabis and hemp businesses to partially vertically integrate. Micro-businesses will also be able to vertically integrate.
In general under the legislation, adults 21 and older would be able to purchase and possess up to one ounce of cannabis and cultivate up to four plants for personal use. It also allows people to petition for suspended or modified sentences for marijuana convictions and establishes criteria for sealing past records.
The bill would set a cannabis excise tax of 21 percent and allow localities to add an additional 3 percent tax on top of the state's existing 6 percent retail sales tax. Revenue would partly fund pre-K education programs for at-risk youth and would support the new equity funds as well as addiction prevention and treatment services and public health initiatives.
—
Marijuana Moment is already tracking more than 700 cannabis, psychedelics and drug policy bills in state legislatures and Congress this year. Patreon supporters pledging at least $25/month get access to our interactive maps, charts and hearing calendar so they don't miss any developments.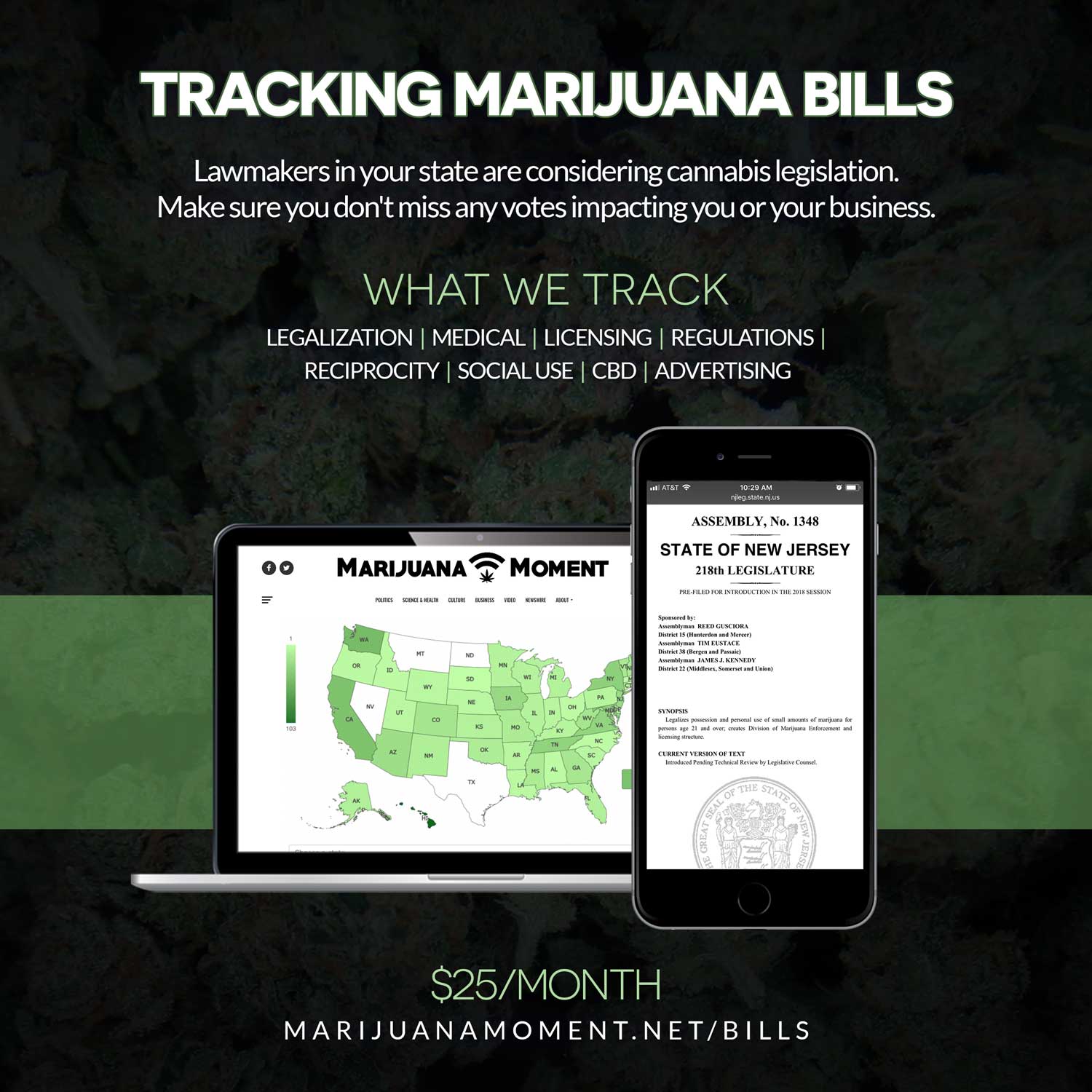 Learn more about our marijuana bill tracker and become a supporter on Patreon to get access.
—
The proposal would create a new cannabis-focused state agency to regulate the legal market as opposed to having it fall under the existing alcoholic beverage authority as was the case under the governor's original plan.
Post-legalization penalties set to go into effect in 2024, which are subject to renewal by the legislature next session, would include a $25 fine for possessing between one ounce and one pound in public. For public consumption, there would be a civil penalty of no more than $25 for first offense. A second offense would come with a $25 civil penalty and an order to enter a substance misuse treatment or education program, or both. Third or subsequent offenses would constitute a Class 4 misdemeanor with no possibility of jail time. Meanwhile, bringing marijuana across state lines would be a Class 1 misdemeanor.
Now that the final bill is headed to Northam's desk, the governor will have the opportunity to suggest amendments to lawmakers, who can then adopt the suggestions as is or change or reject them, at which point the bill would go back to the governor for final action.
Northam's spokesperson indicated on Saturday that the governor intends to make some changes to the bill, saying that while its passage is a "major step," he "looks forward to continuing to improve this legislation."
Jenn Michelle Pedini, executive director of Virginia NORML, said the bill's passage "is another historic step for cannabis justice" that will "replace the failed policy of cannabis prohibition with one that promotes Virginia's economy as well as Virginians' public health and safety."
"This effort remains a work in progress and our efforts in Virginia are far from over," Pedini, who also serves as NORML's national development director, said. "NORML is dedicated to continuing our work with lawmakers and regulators to advance legislative reforms that are most closely aligned with the views of the majority of Virginians who desire a safe, legal cannabis market. In particular, we hope to expedite the timeline with which Virginia adults will no longer face either criminal or civil penalties for the personal possession and cultivation of cannabis."
Matt Simon, senior legislative analyst for the Marijuana Policy Project, said it's "exciting that Virginia is on track to end cannabis prohibition and replace it with sensible regulation."
"Lawmakers in other states are already taking notice and seeking to learn from Virginia's example," he said.
Earlier on Saturday, the ACLU of Virginia and other groups had urged lawmakers to defeat the final proposal prior to the release of its actual text, saying that the provisions as described in media reports showed it to be a "symbolic marijuana legalization bill made behind closed doors that does not advance the cause of equal justice and racial justice."
BREAKING: We, @thcjusticenow, @RISEforYouth, and @JusticeFwdVa urged Virginia lawmakers to vote no on a symbolic marijuana legalization bill made behind closed doors that does not advance the cause of equal justice and racial justice in Virginia. https://t.co/kS47X9qK7g

— ACLU of Virginia (@ACLUVA) February 27, 2021
The Virginia NAACP argued that the bill, based on press accounts, "includes Systemically Racist probable cause provisions" and pledged that its members "will not stand by while Jim Crow's sister Jane tries to creep her way into Virginia law."
We will not stand by while Jim Crow's sister Jane tries to creep her way into Virginia law."
2/2

— Virginia NAACP (@NAACPVirginia) February 27, 2021
But after the bill's text came out, NAACP issued an updated statement saying that while the final legislation "is not perfect, it's a step in the right direction."
The Virginia NAACP will not rest until full equity and restorative justice is achieved."
2/2

— Virginia NAACP (@NAACPVirginia) February 28, 2021
The ACLU, for its part, maintained its opposition, saying that lawmakers "failed to legalize marijuana for racial justice" and "paid lip service to the communities that have suffered decades of harm caused by the racist War on Drugs with legislation that falls short of equitable reform and delays justice."
The new changes, which would not legalize simple possession until 2024, do nothing to break the chains of marijuana prohibition.

It would delay & deny justice to all those whose lives have been upended & who are still being harassed by police on the streets every day.

— ACLU of Virginia (@ACLUVA) February 28, 2021
All of this legislative action comes a little over a month after Northam and top lawmakers initially unveiled their legalization proposal.
The cannabis legislation's structure was informed by separate studies conducted by a legislative research body and a working group made up of state cabinet officials.
Support for legalizing marijuana is strong in Virginia, according to a poll released this month. It found that a majority of adults in the Commonwealth (68 percent) favor adult-use legalization, and that includes most Republicans (51 percent).
The legislature has also taken up a number of other more modest cannabis reform proposals this session.
Bills to allow medical patients to access whole-flower cannabis in addition to oils, facilitate automatic expungements for certain marijuana convictions, protect employment rights of medical cannabis patients and allow those in hospice and nursing facilities to access medical marijuana have also advanced this session.
Virginia lawmakers passed separate legislation last year that decriminalized possession of up to an ounce of marijuana, replacing existing penalties with a $25 civil fine and no threat of jail time. The law took effect last July.
Read a summary of the provisions of the Virginia marijuana legalization conference report below:
Virginia Marijuana Legalization Conference Details by Marijuana Moment on Scribd
New Mexico House Approves Marijuana Legalization Bill, With Senate Action Imminent
Photo courtesy of Philip Steffan.