New Mexico Governor Signs Marijuana Legalization Bill, Making State Third To Enact Reform Within Days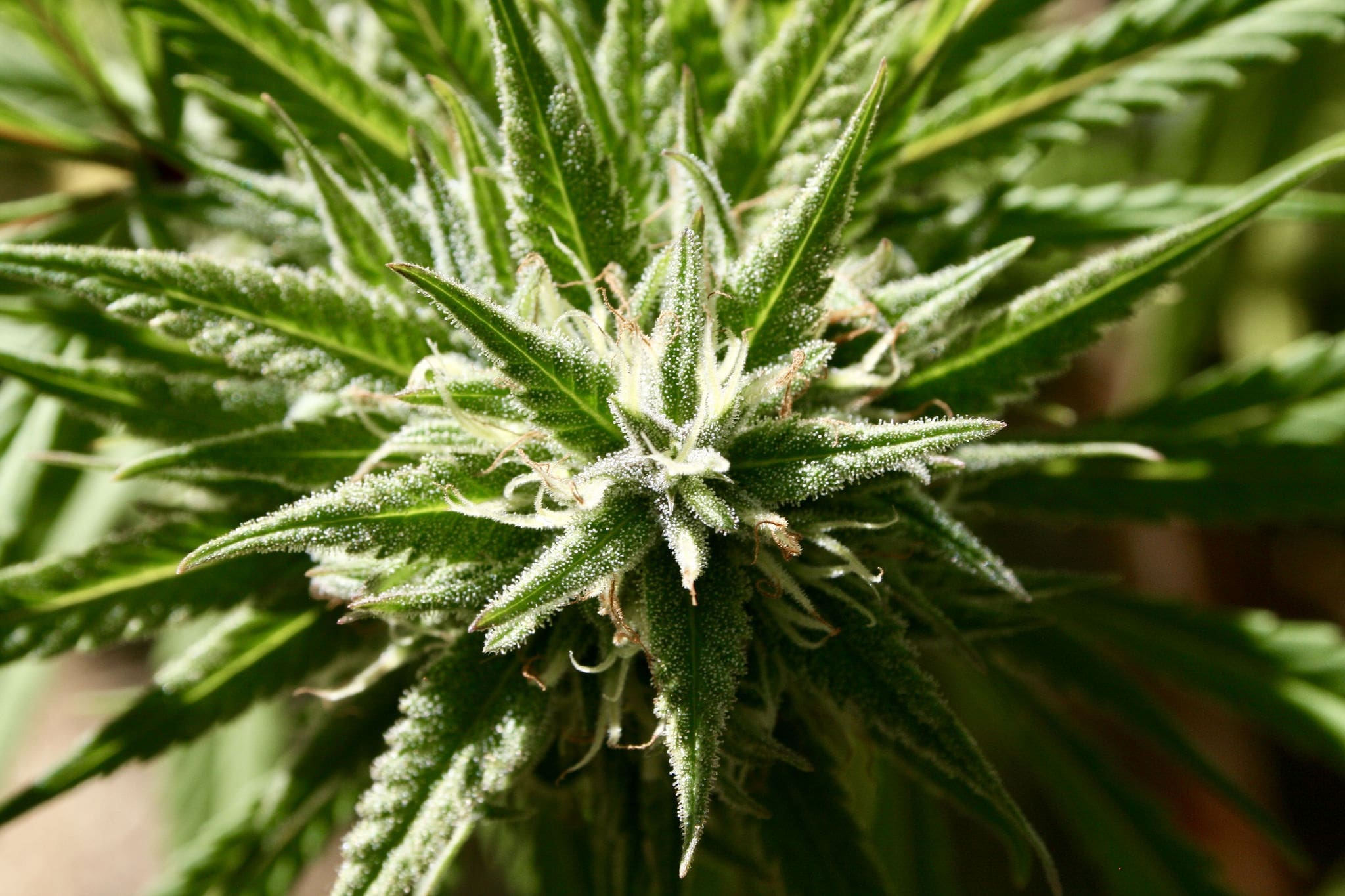 The governor of New Mexico on Monday signed a bill to legalize marijuana in the state, as well as a separate measure to expunge records for people with prior, low-level cannabis convictions.
Gov. Michelle Lujan Grisham (D) gave final approval to the legislation, a key accomplishment for her administration after she listed legalization as a 2021 priority. Although lawmakers failed to pass a legalization bill before the regular session's end last month, the governor convened a special session to ensure they got the job done.
"The legalization of adult-use cannabis paves the way for the creation of a new economic driver in our state with the promise of creating thousands of good paying jobs for years to come," the governor said in a press release. "We are going to increase consumer safety by creating a bona fide industry. We're going to start righting past wrongs of this country's failed war on drugs. And we're going to break new ground in an industry that may well transform New Mexico's economic future for the better."
We are going to increase consumer safety by creating a bona fide industry. We're going to start righting past wrongs of this country's failed war on drugs. And we're going to break new ground in an industry that may well transform New Mexico's economic future for the better.

— Michelle Lujan Grisham (@GovMLG) April 12, 2021
"As we look to rebound from the economic downturn caused by the pandemic," she said, "entrepreneurs will benefit from this great opportunity to create lucrative new enterprises, the state and local governments will benefit from the added revenue and, importantly, workers will benefit from the chance to land new types of jobs and build careers."
Provisions of the legalization bill and expungements legislation were initially included together in the same package that passed the House during the regular session but later stalled on the Senate floor. When the special session started, however, supporters split up the legislation to win favor from Republicans and moderate Democrats who expressed opposition to the scope of the original proposal.
With Lujan Grisham's action, New Mexico is the third state to formally end cannabis prohibition within the span of days. New York Gov. Andrew Cuomo (D) signed a marijuana legalization bill into law late last month, just hours after lawmakers sent it to his desk. In Virginia, lawmakers last week accepted amendments to a legal cannabis bill that were suggested by Gov. Ralph Northam (D), giving final passage to the bill that they had initially approved in February.
Here are some of the main components in the New Mexico legalization bill the governor signed:
-Adults 21 and older can purchase and possess up to two ounces of cannabis, 16 grams of cannabis concentrates and 800 milligrams of infused edibles. All products will be tested by licensed laboratories for contamination and potency.
-Home cultivation of up to six mature cannabis plants will be allowed for personal use, provided the plants are out of public sight and secured from children. Households will be limited to 12 total plants. Marijuana grown at home cannot be sold or bartered.
-Legal retail sales won't begin for another year or so, with a target date of April 1, 2022 or earlier. Final license rules will be due from the state by January 1, 2022, with licenses themselves issued no later than April 1.
-Advertising cannabis to people under 21 are prohibited, with the use of cartoon characters or other imagery likely to appeal to children forbidden. Advertisements will also be barred from billboards or other public media within 300 feet of a school, daycare center or church. All products will need to carry a state-approved warning label.
-There is no limit on the number of business licensees that could be granted under the program, or the number of facilities a licensee could open, although regulators could stop issuing new licenses if an advisory committee determines that "market equilibrium is deficient."
-Small cannabis microbusinesses, which can grow up to 200 plants, will be able to grow, process and sell cannabis products all under a single license. The bill's backers have said the separate license type will allow wider access to the new industry for entrepreneurs without access to significant capital.
-Cannabis purchases will include a 12 percent excise tax on top of the state's regular eight percent sales tax. Beginning in 2025, the excise rate would climb by one percent each year until it reached 18 percent in 2030. Medical marijuana products, available only to patients and caretakers, would be exempt from the tax.
-In an effort to ensure medical patients can still access medicine after the adult-use market opens, the bill allows the state to force licensed cannabis producers to reserve up to 10 percent of their products for patients in the event of a shortage or grow more plants to be used in medical products.
-Local governments cannot ban cannabis businesses entirely, as some other states have allowed. Municipalities can, however, use their local zoning authority to limit the number of retailers or their distance from schools, daycares or other cannabis businesses.
-Tribal governments can participate in the state's legal cannabis industry under legal agreements contemplated under the bill.
— With certain social justice provisions expected to be repackaged into a separate bill, the legalization measure retains only some of HB 12's original equity language, primarily focused on enacting procedures meant to encourage communities that have been disproportionately impacted by the war on drugs to participate in the new industry.
-The new industry will be overseen by a newly created Cannabis Control Division, part of the state Regulation and Licensing Department. Medical marijuana will also be regulated by that division, although the Department of Health will control the patient registry.
-By September of this year, the state will establish a cannabis regulatory advisory committee to advise the Cannabis Control Division. The committee will need to include various experts and stakeholders, such as the chief public defender, local law enforcement, a cannabis policy advocate, an organized labor representative, a medical cannabis patient, a tribal nation or pueblo, various scientists, an expert in cannabis regulation, an environmental expert, a water expert and a cannabis industry professional, among others.
-The bill as amended now includes language that will allow medical marijuana patients who are registered in other states to participates in in other states to access, a proposal that failed to pass during the regular session.
"Today, New Mexico seized a once-in-a-lifetime opportunity to establish a multi-million industry with a framework that's right for our state and will benefit New Mexicans for generations to come," Rep. Javier Martínez (D), who sponsored the legalization bill, said. "Not only are we launching a burgeoning industry that will strengthen our economy, create jobs and generate tax dollars, but we are doing so in an equitable way that will curb the illicit market and undo some damage of the failed war on drugs."
Rep. Andrea Romero (D), who also led the charge to get the reform bills to the governor's desk, said, "For decades, our communities of color have been discriminated against for minor cannabis offenses, so we must ensure that those who would not be arrested today do not continue to be incarcerated or held back by criminal records for acts that are no longer crimes."
"By ensuring equity and social justice in our cannabis legalization, we are saying 'enough' to the devastating 'War on Drugs' that over-incarcerated and over-penalized thousands of New Mexicans," she said.
Polling indicates New Mexico voters are ready for the policy change. A survey released in October found a strong majority of residents are in favor of legalization with social equity provisions in place, and about half support the decriminalization of drug possession more broadly.
Lujan Grisham included cannabis legalization as part of her 2021 legislative agenda and has repeatedly talked about the need to legalize as a means to boost the economy, especially amid the coronavirus pandemic. She said during a State of the State address in January that "a crisis like the one we've experienced last year can be viewed as a loss or as an invitation to rethink the status quo—to be ambitious and creative and bold."
Additional pressure to end cannabis prohibition this year came from neighboring Arizona, where sales officially launched in January after voters approved a legalization ballot initiative last year. To New Mexico's north is Colorado, one of the first states to legalize for adult use.
New Mexico's House in 2019 approved a legalization bill that included provisions to put marijuana sales mostly in state-run stores, but that measure died in the Senate. Later that year, Lujan Grisham created a working group to study cannabis legalization and issue recommendations.
In May of last year, the governor signaled she was considering actively campaigning against lawmakers who blocked her legalization bill in 2020. She also said that she was open to letting voters decide on the policy change via a ballot referendum if lawmakers didn't send a legalization bill to her desk.
Texas Lawmakers Approve Marijuana Decriminalization Bill In Committee
Photo courtesy of Brian Shamblen.