Biden's Pick To Lead DEA Voiced Openness To State Medical Marijuana Program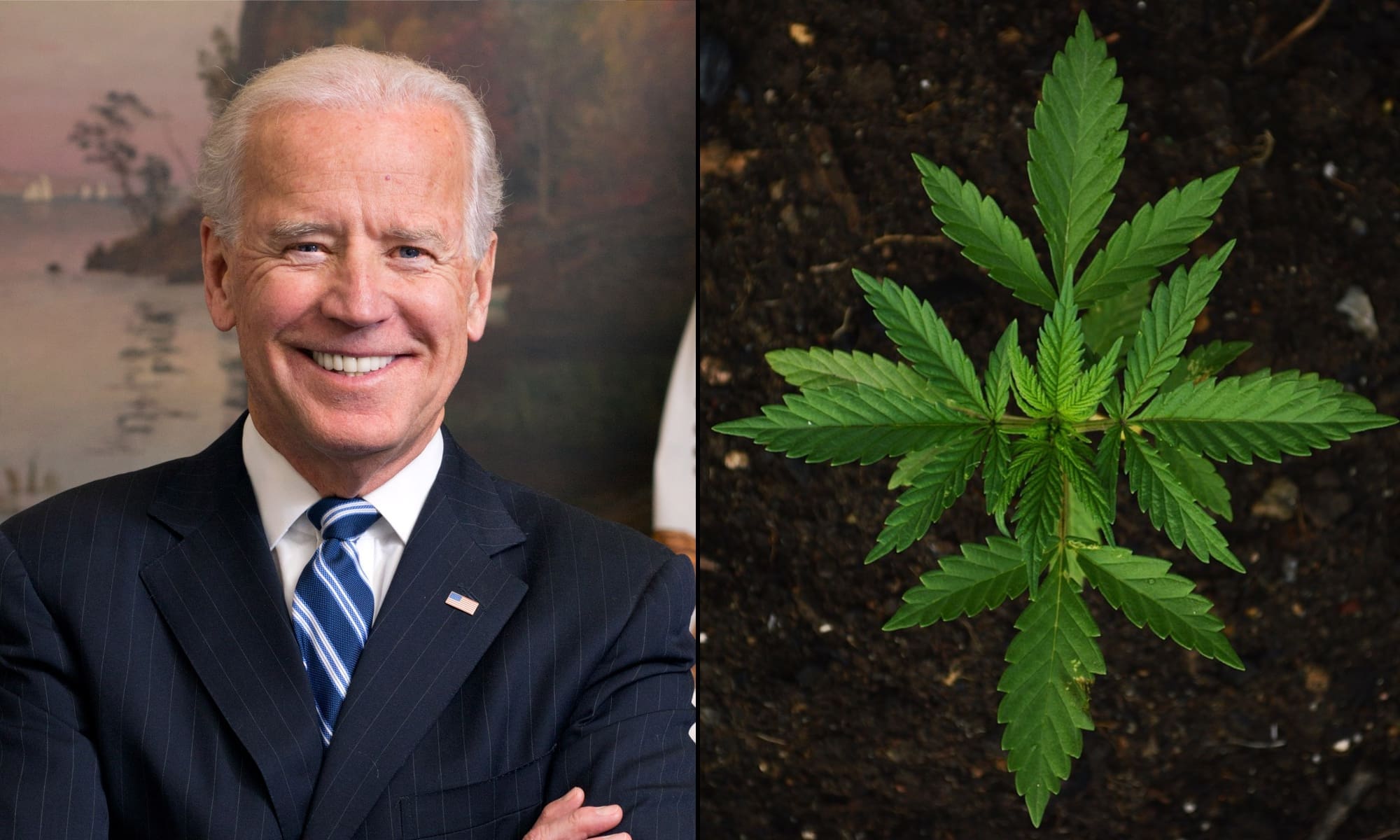 President Joe Biden's nominee to lead the Drug Enforcement Administration (DEA) previously described a New Jersey medical marijuana bill as "workable" while serving at the state's attorney general.
Although the former top state prosecutor, Anne Milgram, doesn't appear to have publicly detailed her personal views on cannabis reform, the limited comments she made over a decade ago signal that, at the very least, she's open to allowing states to enact their own marijuana policies despite federal prohibition.
That'd be a big deal, as far as advocates are concerned. Having a DEA administrator who appears flexible with respect to state cannabis reform efforts would be a notable development given the role that the official plays in federal marijuana policy.
However, Milgram's on-the-record remarks on the issue are admittedly minimal. In 2009, when the New Jersey legislature was considering a medical cannabis legalization bill, she called the proposal "workable," according to a one-word quote included in an Associated Press report.
After the legislation was amended, a spokesperson for the then-attorney general said the change "tightens up the provisions…that could have become loopholes by people seeking to divert marijuana for illicit purposes."
Biden announced Milgram as his pick to be the next DEA administrator on Monday, and now her nomination heads to the Senate. It is possible that she will be asked to elaborate on her views during a confirmation hearing before the Judiciary Committee.
Milgram's prior statements are far from an explicit endorsement of medical cannabis legalization, but they do indicate that the nominee is not vociferously opposed to state-level reforms as has been the case for prior DEA administrators. And in combination with other Biden cabinet picks, that bodes well for advocates.
Attorney General Merrick Garland made clear during his oral and written testimony before the Senate, for example, that he does not feel the Justice Department should use its resources to go after people acting in compliance with state marijuana laws. That stands in contrast with President Donald Trump's first selection for attorney general, Jeff Sessions, who rescinded Obama-era guidance deprioritizing prosecutions over state-legal cannabis activity.
The DEA, with authority delegated from the Department of Justice, plays an important role in determining the schedule status of marijuana and other drugs. If the agency's administrator were to acknowledge the medical benefits of cannabis, it would deeply undermine its current classification in Schedule I, which is supposed to be reserved for substances with no therapeutic value.
That said, while the Justice Department and DEA play a key role in federal scheduling, a medical and scientific review by the Department of Health and Human Services (HHS) and the Food and Drug Administration is binding on the attorney general's classification decision.
To that end, the former attorney general of California, Xavier Bacerra, was confirmed by the Senate to lead HHS, and he has a considerable record supporting cannabis reform and working to protect California's legal program from federal interference.
Meanwhile, Biden has yet to nominate someone to run the federal Office of National Drug Control Policy (ONDCP), despite earlier reporting that a selection was imminent.
The presumed leading candidate to be White House drug czar—Rahul Gupta, the former chair of the West Virginia Medical Cannabis Advisory Board—has played a critical role in overseeing the implementation and expansion of a state medical marijuana program and has publicly recognized both the therapeutic and economic potential of cannabis reform.
But while any pro-reform appointment is notable in the new administration, the DEA administrator has played a historically antagonistic role opposing federal or state policy changes as they concern cannabis. And so Milgram would stand out as an especially significant pick to that end.
The nominee would be taking over the defense to a number of pending lawsuits from marijuana and psychedelics reform advocates and patients if confirmed.
For example, Seattle doctor hoping to expand access to psilocybin mushrooms for terminally ill cancer patients is taking DEA to court over the agency's recent denial of an application to legally use the psychedelic in end-of-life treatment.
Scientists and veterans sued the federal agency last year, arguing that the legal basis DEA has used to justify keeping marijuana in Schedule I of the Controlled Substances Act is unconstitutional. They asked for a review of its decisions to reject rescheduling petitions in 2020, 2016 and 1992. DEA subsequently requested that the court dismiss that suit.
The agency has also been taken to court over delays in approving additional cannabis manufacturers for research purposes.
The Scottsdale Research Institute alleged that DEA has been deliberately using delay tactics to avoid approving cultivation applications. A court mandated that the agency take steps to make good on its promise, and that suit was dropped after DEA provided a status update.
In March 2020, DEA finally unveiled a revised rule change proposal that it said was necessary due to the high volume of applicants and to address potential complications related to international treaties to which the U.S. is a party.
New Mexico Governor Signs Marijuana Legalization Bill, Making State Third To Enact Reform Within Days