New Jersey Lawmakers Advance Marijuana Sales Bills After Voters Approve Legalization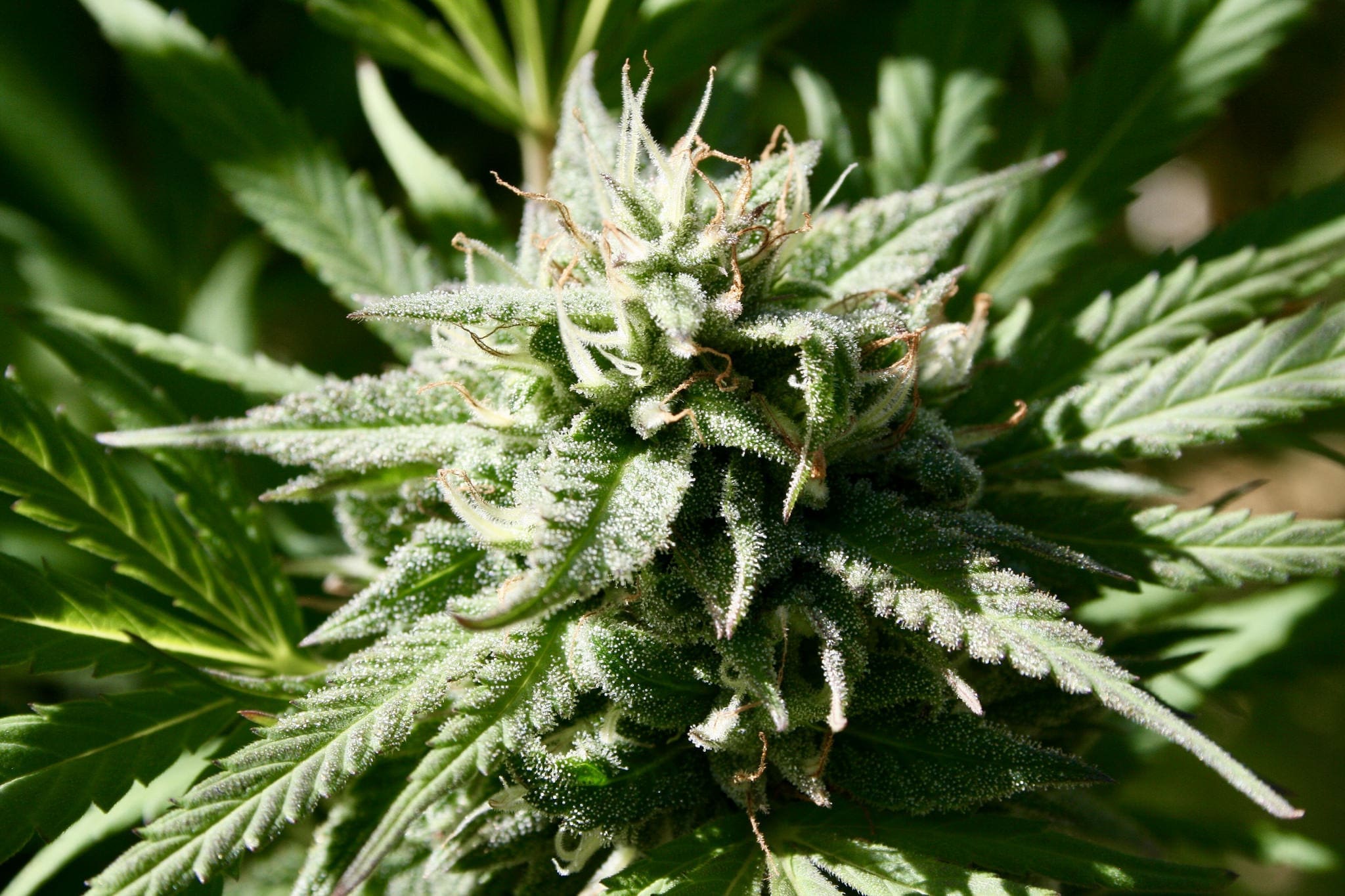 A New Jersey Senate and Assembly committee approved identical bills on Monday to implement marijuana regulations following voter approval of an adult-use legalization referendum last week.
The Senate Judiciary Committee and Assembly Oversight, Reform and Federal Relations Committee discussed the legislation, which was introduced on Friday. The Senate panel approved the bill in a 5-1 vote, with several abstentions, after debate over provisions concerning social equity, home cultivation and tax revenue allocation for law enforcement purposes.
A companion bill cleared the Assembly committee about an hour later.
Members of the Senate panel also took up and merged two bills to decriminalize cannabis in the short term. That passed as well. Meanwhile, the leader of the chamber is calling on the state attorney general to issue a directive to end prosecutions for low-level marijuana offenses.
Sen. Nicholas Scutari (D), chair of his Senate panel and sponsor of the legalization bill, called the drug war a "miserable failure" that has has a disparate impact on communities of color. He also argued that regulating cannabis would help quash the illicit market, generate needed tax revenue and free up law enforcement resources.
Under his bill—the Cannabis Regulatory, Enforcement Assistance and Marketplace Modernization Act—adults 21 and older would be allowed to purchase and possess up to an ounce of marijuana or five grams of concentrates. Retailers wouldn't launch right away, but as the licensing system is set up, medical cannabis dispensaries would be able to sell marijuana products to adult consumers.
Local bans on cannabis shops would be permitted, but delivery services would be allowed statewide regardless of each jurisdiction's policy. Retailers could also provide for on-site consumption with local approval. Home cultivation for personal use would be prohibited, unlike in most legal states.
These proposed regulations largely align with those included in a bill Scutari sponsored in the previous session that did not have enough votes to pass. The failure of the legislature to approve legalization led lawmakers to place the question of legalization before voters as a referendum.
"The people have spoken. Many have decided that what I've been saying for over a decade is true," the senator said. "We've had enough. Marijuana should not be something that we treat differently than alcohol—that we should regulate it. We should ensure the safety of our citizens. And we should make reasonable regulations so that we can achieve a product that is safe for our people's ingestion."
In the Senate committee, certain legislators and advocates argued that the social equity and restorative justice provisions of the legislation are insufficient. For example, they said the home grow ban and licensing caps are antithetical to the intent of the ballot measure. A representative of the ACLU New Jersey called for some tax revenue to be reinvested in communities most harmed by the drug war.
With marijuana legalization, we have a historic opportunity for racial and social justice. We have to do it right.
 
There are two hearings today, and two Thursday, on legalization and decriminalization.
 
Above all, these policies MUST address the harms of the drug war.

— ACLU of New Jersey (@ACLUNJ) November 9, 2020
The legalization bill needs 3 more things:
-Investment in communities most harmed by the drug war
– Ensuring access to licenses for people with marijuana records
-Full funding for expungement
 
Call them right now. Then watch the hearings this week.https://t.co/sqSuEHYVs9

— ACLU of New Jersey (@ACLUNJ) November 9, 2020
The panel also discussed two separate bills to further decriminalize marijuana and provide a pathway for expungements for prior cannabis convictions. The Assembly approved a marijuana decriminalization bill in June.
The legalization legislation will now head to the Senate Budget and Appropriations Committee and Assembly Appropriations Committee—which last year advanced a cannabis expungements bill that was later signed into law—before arriving on the floor of either chamber. Hearings are scheduled for Thursday in both panels.
Over in the Assembly Committee, members and witnesses similarly discussed the social justice components of the chamber's companion bill, with advocates calling for tax revenue to be earmarked for disadvantaged communities and for lawmakers to allow people to grow their own marijuana at home.
Assemblywoman Annette Quijano (D), sponsor of the legislation, told activists, "I appreciate your voice on this issue and I am listening."
"We strive to put forth legislation that will not only end cannabis prohibition but empower the communities that have been impacted the most." – @AnnetteQuijano on her bill guiding the regulation of adult use cannabis in New Jersey pic.twitter.com/sPjo1qj37d

— NJ Assembly Democrats (@njassemblydems) November 9, 2020
Chairman Joseph Danielsen (D) argued that despite the pushback from those testifying, the proposal is "one of the most creative, progressive bills in the country" and that it would "be hard for any state to do better than we have."
On home cultivation, the chairman predicted that "New Jersey will get there at some point in the future—just not today."
ASSEMBLY COMMITTEE PASSES @AnnetteQuijano, @jamelholley, @AswTimberlake, @AswMcKnight, @DANIELSEN & @WIMBERLY BILL GUIDING REGULATION OF ADULT-USE CANNABIS IN NEW JERSEY https://t.co/uCBgBG03KH

— NJ Assembly Democrats (@njassemblydems) November 9, 2020
Gov. Phil Murphy (D), who strongly advocated for the legalization referendum, appointed Dianna Houenou, a current administration staffer and former policy counsel to the ACLU of New Jersey, to head the state's Cannabis Regulatory Commission (CRC) on Friday. She emphasized the social justice would be a key regulatory priority.
CRC would be responsible for granting licenses to growers, processors, wholesalers, laboratory testing facilities, distributors, delivery services and retailers.
But as those are set up, the bill will let medical cannabis dispensaries sell marijuana products for the recreational market. Scutari proposed that plan last month, saying that adults could start purchasing cannabis from dispensaries within just weeks after the election. However, a top regulator pushed back on the proposal, noting that the state's existing medical marijuana have already struggled to keep up with patient demand.
The senator addressed that issue in the legislation. His bill would allow each medical producer to open two more cultivation facilities to increase the available supply. "There's no reason why, in the next 90 days, they can't grow any more product and get it out on the shelves," he told Marijuana Moment in a phone interview last week. "I mean, not saying they will, but they could—it's not a physical impossibility."
Also under the legislation, 15 percent of cannabis licenses would go to for minority-owned businesses, and an additional 15 percent would be given to businesses owned by women or veterans. If an applicant pledges to hire people from communities disproportionately impacted by crime or unemployment, they would get licensing priority.
Further, the bill would establish an Office of Minority, Disabled Veterans and Women Cannabis Business Development that would be tasked with promoting participation in the industry by marginalized groups.
The proposal would apply the state's current sales tax rate of 6.6625 percent on adult-use marijuana sales, which is relatively low compared to other legal states. Individual municipalities could impose an additional two percent tax on the market. Revenue would go toward the implementation of the program, law enforcement for training purposes and the state's general fund.
Assembly Speaker Craig Coughlin (D) said on Monday that he will be pushing to add a recreational marijuana "user fee" to the legislation, saying it will "help reduce the financial burden on New Jersey's taxpayers and specifically its urban communities."
Now that residents have voted to #legalizemarijuana in NJ, the Legislature will be working on establishing the necessary regulatory infrastructure. Both the Assembly and Senate will hear testimony today on proposed cannabis legislation. Follow along: https://t.co/6s6HRdYUWk pic.twitter.com/5JJspnM5tg

— Speaker Craig Coughlin (@SpeakerCoughlin) November 9, 2020
Now that NJ has legalized recreational cannabis, we can grow our revenue base by imposing an additional user fee that will help reduce the financial burden on New Jersey's taxpayers and specifically its urban communities. I will work to include it in enabling legislation.

— Speaker Craig Coughlin (@SpeakerCoughlin) November 9, 2020
"The legal sale of cannabis will allow us to fairly address issues of criminal justice and provide needed revenue for our state," Coughlin said in a statement. "The enabling legislation will ensure that this money is returned to our communities and that it is distributed fairly."
Statement from @SpeakerCoughlin on Cannabis Enabling Legislationhttps://t.co/g0SHuG3ZeW

— NJ Assembly Democrats (@njassemblydems) November 9, 2020
Murphy wrote that he agreed with the speaker on the need to add additional marijuana taxes and thanked him for "prioritizing fairness throughout the process" of legislating on cannabis reform.
As we pursue adult-use marijuana legalization, we finally have an opportunity to raise revenue through an excise tax to invest in communities most harmed by the War on Drugs.

Thank you, @SpeakerCoughlin, for prioritizing fairness throughout this process. https://t.co/QUMXv2uqU1

— Governor Phil Murphy (@GovMurphy) November 9, 2020
But Senate President Steve Sweeney (D) joined Scutari and another senator in issuing a joint statement opposing any added taxes on cannabis sales.
"To further protect this revenue flow, we should not touch the voter-approved tax schedule," they said. "We should not impose any additional taxes that will put the cost of legally purchasing marijuana out of reach for the communities that have been impacted the most."
Meanwhile, as legislators work to advance the legalization enabling legislation, New Jersey Attorney General Gurbir Grewal (D) is encouraging police and prosecutors to exercise discretion around marijuana offenses in the interim.
Sweeney said that the top prosecutor should "use his legal and moral authority to issue clear guidelines to all law enforcement authorities—state, county and municipal—to stop all arrests and suspend all pending criminal cases against individuals for possession of amounts of marijuana that would be considered personal use."
"It's time for these arrests that have disproportionately affected people of color to stop," he said.
It is time for the @NewJerseyOAG to use both the legal & moral authority to issue protocols to all of our NJ's law enforcement agencies. It is time to stop the arrests & suspend all pending cases against individuals for possession of personal #cannabis.https://t.co/mBtVN9es2m pic.twitter.com/tqJ7G5bPJQ

— Steve Sweeney (@NJSenatePres) November 9, 2020
He also said in response to the Senate committee vote that the action marks "an historic step forward for New Jersey."
The #Senate took steps to implement the public referendum legalizing adult-use marijuana as approved by the #voters. Our legislation will take the necessary actions to create a regulatory system to oversee the operations of the cannabis industry in NJ.https://t.co/bNXHTLKyjt

— Steve Sweeney (@NJSenatePres) November 9, 2020
"With the public's approval, we will be able to move forward to correct social and legal injustices that have had a discriminatory impact on communities of color at the same time that marijuana is regulated and made safe and legal for adults," he said. "This represents a significant change in public policy that will have a real-life impact on social justice, law enforcement and the economy."
Assemblyman Jamel Holley (D) similarly said last week that all low-level cannabis prosecutions should be ended, stating that the vote demonstrates that "there is no patience anymore for prosecuting people caught smoking and possessing marijuana."
This article has been updated to include additional comments and information about the Assembly committee vote.
Seven In Ten Americans Support Marijuana Legalization, New Gallup Poll Shows
Photo courtesy of Brian Shamblen.