Congress Will Vote On Federal Marijuana Legalization Next Month, House Leadership Announces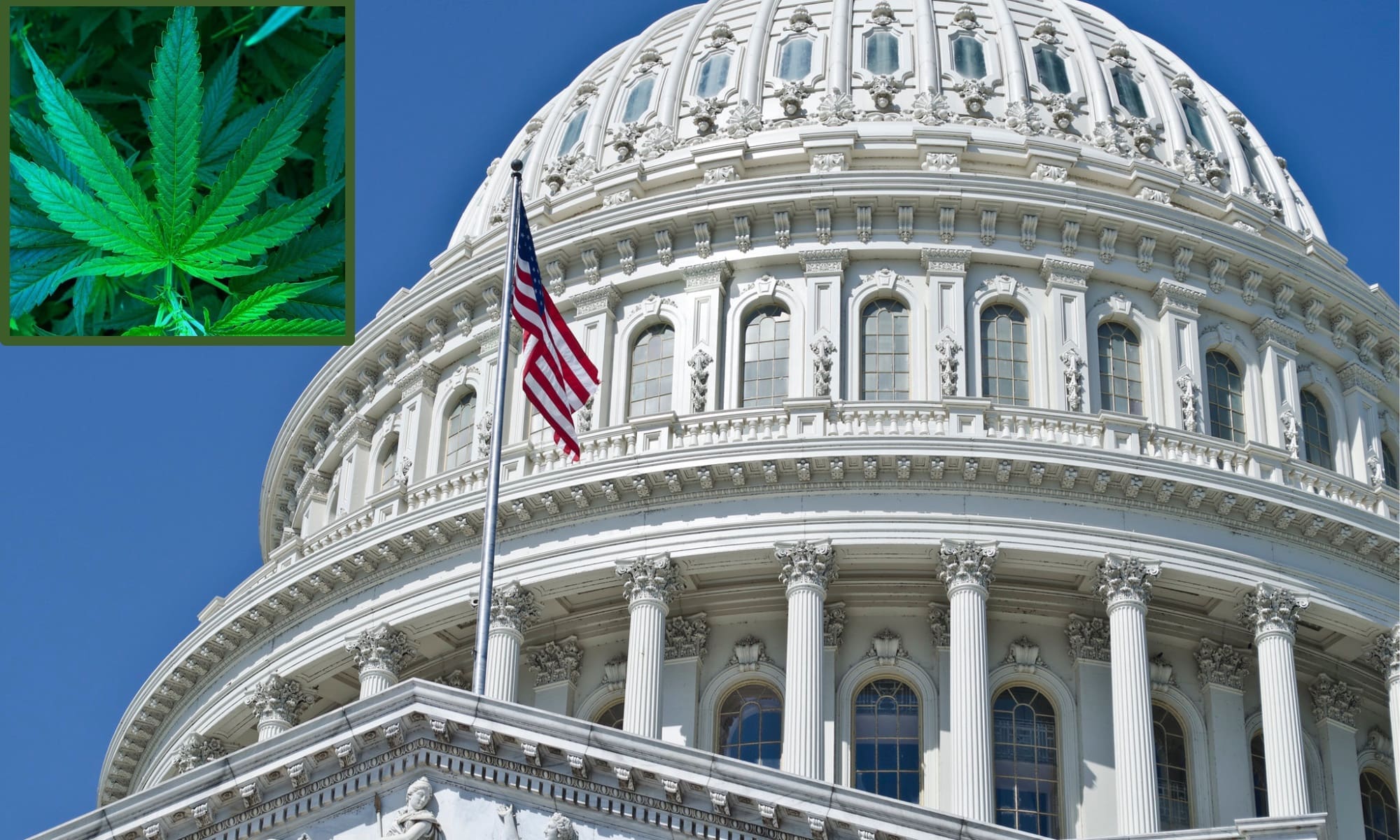 Less than a week after an Election Day in which voters in five states approved ballot measures to legalize marijuana in some form, a top leader in the U.S. House of Representatives announced that the body will hold a floor vote on a bill to end federal cannabis prohibition next month.
While the presidential election has seized national attention, with advocates hoping President-elect Joe Biden will make good on his campaign pledge to pursue modest marijuana reform starting next year, the comprehensive marijuana legalization bill is still in play during the current Congress.
House Majority Leader Steny Hoyer (D-MD) previously announced this summer that the chamber would vote on the Marijuana Opportunity, Reinvestment and Expungement (MORE) Act in September, but that plan was postponed following pushback from certain centrist Democrats who worried about the optics of advancing cannabis reform before passing another coronavirus relief package.
Several of those members were voted out during an election in which voters in red states such as Montana and South Dakota approved cannabis legalization ballot measures, raising questions about the lawmakers' strategic thinking on the issue.
In any case, Hoyer confirmed on Monday that marijuana legalization is still on the table before the presidential transition and will get a vote in December. That could also raise the pressure on Biden to embrace legalization—a policy he's declined to adopt despite supermajority support among Democratic voters.
The House will "vote on the MORE Act to decriminalize cannabis and expunge convictions for non-violent cannabis offenses that have prevented many Americans from getting jobs, applying for credit and loans, and accessing opportunities that make it possible to get ahead in our economy," Hoyer said in a Dear Colleague letter to House members.
The MORE Act, whose lead sponsor is Judiciary Committee Chairman Jerrold Nadler (D-NY), would federally deschedule cannabis, expunge the records of those with prior marijuana convictions and impose a federal five percent tax on sales, revenue from which would be reinvested in communities most impacted by the drug war.
The legislation would also create a pathway for resentencing for those incarcerated for marijuana offenses, as well as protect immigrants from being denied citizenship over cannabis and prevent federal agencies from denying public benefits or security clearances due to its use.
It cleared Nadler's panel almost a year ago and has been awaiting floor action since.
Justin Strekal, political director of NORML, told Marijuana Moment that the organization looks forward "to working with House leadership to ensure the success of the first ever vote to end marijuana on the floor of a chamber of Congress."
Even if the bill does pass in the Democratic-controlled chamber, as it's expected to with some bipartisan support, it remains unlikely that the Senate will follow suit. Majority Leader Mitch McConnell (R-KY) is a champion of the hemp industry but staunchly opposes further marijuana reform.
Even so, a symbolic vote for legalization could send a strong signal to the incoming Biden administration. Vice President-elect Kamala Harris (D-CA) is the lead Senate sponsor of the MORE Act, but she's indicated she would not proactively push the former vice president to evolve further on cannabis reform.
Given Biden's former approach to championing punitive anti-drug legislation as a senator and his ongoing obstinance on marijuana legalization at a time when polls show that a clear majority of Americans favor the policy change, there remains some skepticism about his willingness to make good on his campaign promises to prioritize decriminalization or the other reforms he's discussed.
However, the president-elect has conceded that his work on punitive anti-drug legislation was a "mistake."
Outside of Congress, Biden could also make moves to advance cannabis reform administratively.
He could, for example, reinstate a version of the Obama-era Justice Department memo that directed federal prosecutors to generally not interfere with state marijuana laws, which was rescinded by the Trump administration in 2018. It is also within the power of the executive branch to reschedule marijuana under the Controlled Substances Act. Biden has pledged to make a move to Schedule II, though that would not achieve many of the changes advocates seek.
The president has the unilateral authority to grant acts of clemency, including pardons and commutations, to people who have been convicted of federal marijuana or other drug offenses. He also gets to appoint an attorney general, drug czar and other officials who will make decisions on how the federal government handles the issue—though many of those officials will be subject to Senate confirmation.
For his part, Rep. Earl Blumenauer (D-OR) told Marijuana Moment in August that "the Biden administration and a Biden Department of Justice would be a constructive player" in advancing legalization.
Read Hoyer's letter about the lame duck session schedule, including a marijuana vote, below: 
Dear Colleague:
As Members of the House prepare to return to session next week, I write to share the busy Floor schedule we have for the remainder of the year.
During the week of November 16-20, much will be happening off the Floor, as Members-elect participate in New Member Orientation and leadership elections take place for both Democrats and Republicans for the 117th Congress. Meanwhile, on the Floor, the House will consider legislation to reauthorize the National Apprenticeship Act and create more than 1 million apprenticeship opportunities by 2025. Advanced by the Education and Labor Committee, this bill streamlines standards for apprenticeship programs, encourages employers to participate, and expands recruitment efforts. It is an important component of the Make It In America plan to grow jobs and opportunities for American workers and businesses and will help us build our economy back better from the crisis created by COVID-19.
Following the Thanksgiving District Work Period, the House is scheduled to be in session Tuesday, December 1 through Friday, December 4 and Monday, December 7 through Thursday, December 10. Members should be prepared to be in session past December 10th if needed to complete our work. Our top priority continues to be enacting legislation to provide relief for those experiencing economic hardship due to COVID-19, and I hope the Senate and the Trump Administration will work with the House to reach agreement on a bill along the lines of what we passed in May and October through the Heroes Act. So far, the Republican-led Senate has ignored this pressing challenge, and it is long past time to act. I hope the Senate will change course and do its job.
Also in December, we will be focused on an omnibus appropriations measure to fund the government for the remainder of FY2021 and prevent a government shutdown on December 11, when the current continuing resolution expires. I also expect the House to consider a conference report on the National Defense Authorization Act to reauthorize key defense programs and ensure that our military has the tools needed to keep our nation safe, as well as a conference report on the Water Resources Development Act. In addition, the House will vote on the MORE Act to decriminalize cannabis and expunge convictions for non-violent cannabis offenses that have prevented many Americans from getting jobs, applying for credit and loans, and accessing opportunities that make it possible to get ahead in our economy.
As we look ahead to the November and December legislative work periods, I hope we can finish the 116th Congress with the same energy and record of achievement that characterized the House over the past two years. We have much work still ahead, and I hope we can move forward together in a spirit of bipartisan cooperation and a determination to finish this year on a strong note, on our way to the very busy 117th Congress that awaits us next year.
Sincerely,
Steny Hoyer"
What Joe Biden's Presidential Victory Means For Marijuana In 2021
Image element courtesy of Tim Evanson.
West Virginia Governor Would Support Taxing The 'Absolute Crap' Out Of Marijuana To Replace Income Tax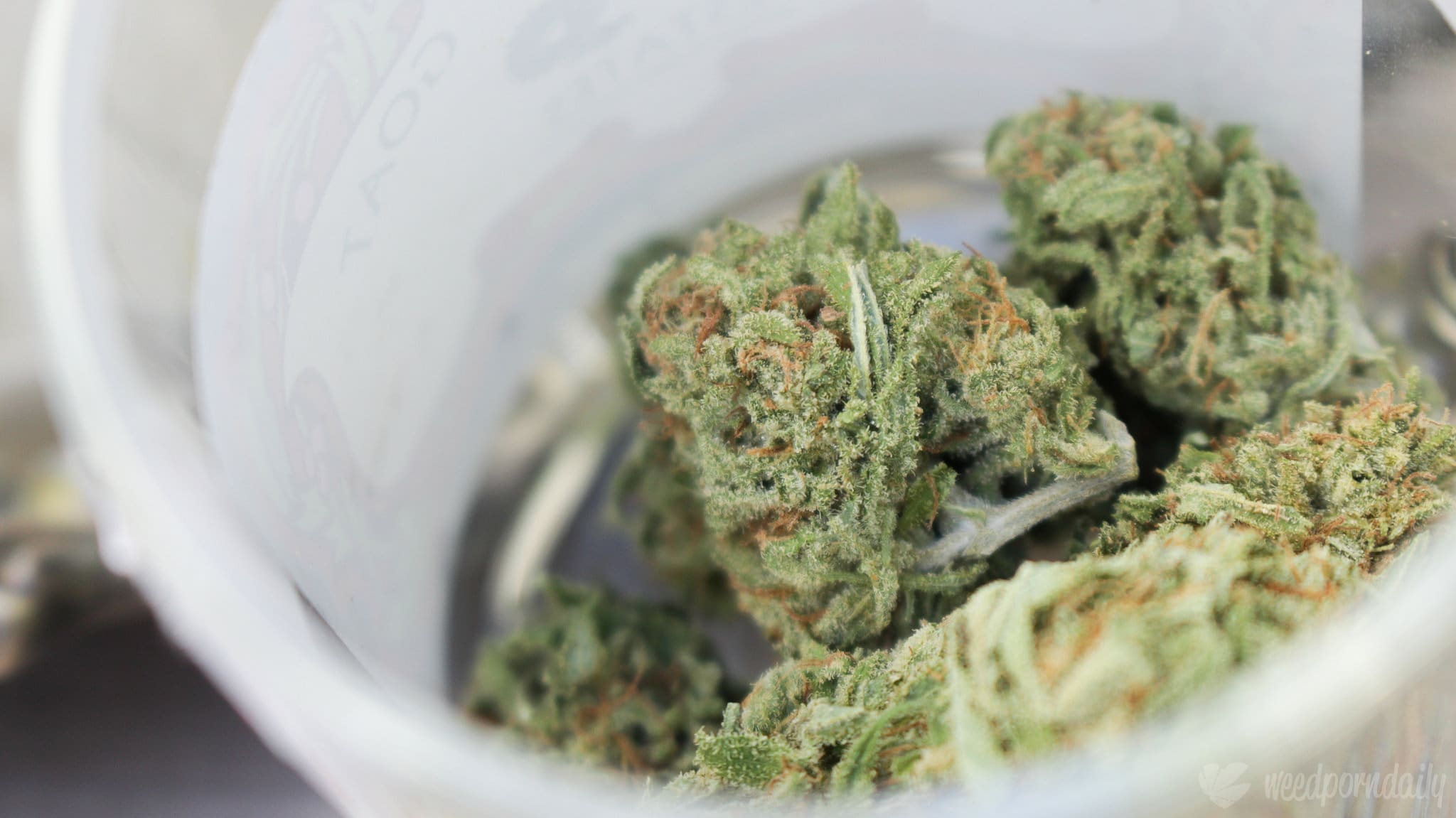 The governor of West Virginia isn't personally a fan of marijuana legalization, but for the second time in a week, he said that he'd support the reform if the legislature sent a bill to his desk.
In response to a question about the prospect of taxing "the absolute crap" out of cannabis, Gov. Jim Justice (R) said during a virtual town hall event on Friday that he's "not a proponent of recreational marijuana." However, he noted, "it seems like the entire nation is going to end up moving that way."
"If in fact the entire nation is going to move that way, if our legislature from the standpoint of the Republicans in the House were to bring me that, and it would be tied to using those extra dollars [to] get rid of additional personal income tax, I would support it," he said.
Watch Justice talk about marijuana reform policy in the video below: 
"I'm not in favor, but I would support it if people got on board and brought that to me," the governor said.
The voter who posed the question was primarily concerned that no new taxes be placed on nicotine vaping products, and wanted to suggest legalizing cannabis as an alternative means to raise revenue.
"Please don't do a 70 dollar tax on my vapes, man," he told the governor.
Friday's event was focused on the state's move to eliminate the personal income tax, but this isn't the first time that Justice discussed how regulating cannabis sales could factor into that effort.
On Tuesday, he similarly said that he'd be inclined to sign legalization legislation if lawmakers sent it to him, in part because he's heard from he's from members of the medical community who feel that regulating cannabis sales could actually reduce "drug-type problems" like the opioid overdose epidemic, which has hit his state especially hard.
"I'll just tell it like it is, I'm not educated enough to make a really good assessment as of yet," he said. "But I can tell you just this: I do believe that that is coming, and the wave is coming across all of our states, and as that wave comes, if our House Republicans and Democrats and Senate Republicans and Democrats would get behind that effort from a standpoint of legalization of recreational marijuana and they would be supportive of that, I would too."
These comments come after House Majority Whip Paul Espinosa (R) circulated an internal poll among Republican lawmakers, inquiring about what kind of policies—including marijuana legalization—they'd be willing to support to make up revenue for the state as part of the plan to gut the income tax.
When asked about legalization as a means to raise tax revenue that could theoretically be used to get ride of the income tax, the governor said this week that he's principally opposed to broad reform but "I'm weakening on that position" because while his instinct is to reject regulating marijuana amid the state's drug crisis, the medical community has shifted his perspective.
Experts "tell me that really and truly the legalizing of marijuana in certain areas or certain states that have that, from a recreational standpoint, have lowered their drug-type problems," he said.
"If we could bucket the proceeds [from cannabis tax revenue] and use them in a way, just like this personal income tax reduction…in a really beneficial way for all our people," he would be supportive of that.
West Virginia approved medical cannabis legalization in 2017, which Justice signed into law, and patients were just recently approved to start registering for the program. That said, the state must still partner with a testing laboratory before marijuana products are made available.
Two Democratic candidates who lost their bids for West Virginia House seats last year had pledged to introduce legislation to legalize marijuana in the state if they were elected.
Local Activists In Washington State Push For Psilocybin Decriminalization
Photo courtesy of WeedPornDaily.
Local Activists In Washington State Push For Psilocybin Decriminalization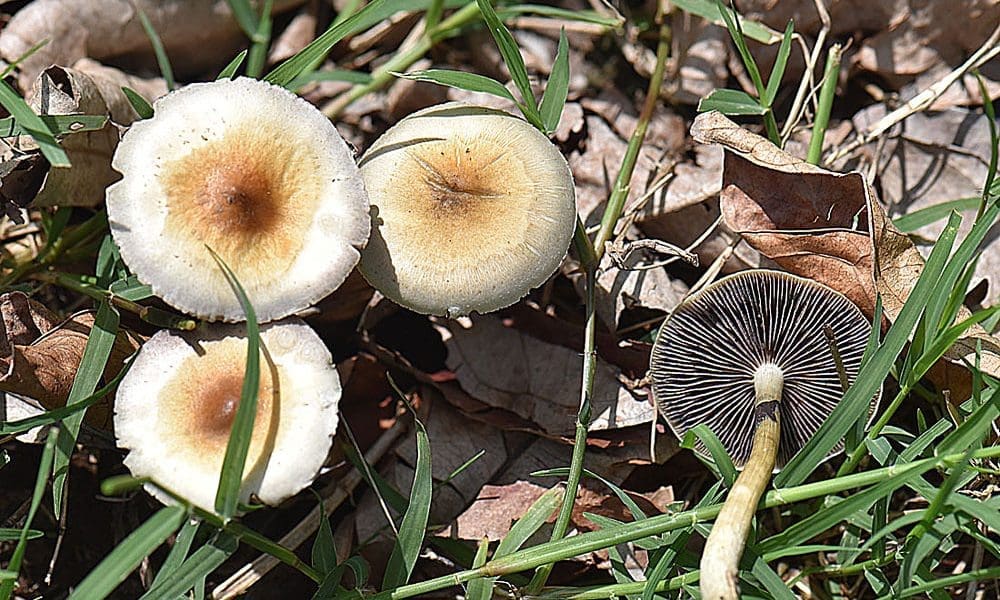 Voters in Spokane, Washington could make the city one of the latest to decriminalize psilocybin mushrooms under a proposed ordinance that was recently filed by local activists.
The initiative, which was introduced by the group Decriminalize Spokane, would make enforcement of laws prohibiting the personal possession, cultivation and limited distribution of psilocybin for adults 21 and over among the city's lowest priorities and would further ban officials from using "any city funds or resources to assist in the enforcement of laws imposing criminal penalties for the use, possession, transportation, cultivation, or distribution of psilocybin mushrooms."
The measure, which activists intend to qualify for the city's ballot, includes stipulations prohibiting the use or display of the psychedelic fungi in public spaces.
The "whereas" section of the measure points to scientific research on the therapeutic potential of psilocybin and the relatively low health risks it poses.
"Psilocybin can alleviate end-of-life anxiety for hospice and terminal cancer patients, can reduce prison recidivism, and can effectively treat depression, cluster headaches, addiction and trauma," it says.
The proposed ordinance was submitted to the City Council last month, and lawmakers had the option of endorsing and enacting it into law themselves, rejecting it and proposing an alternative or approving the petition and placing it before voters. But while the proposal was on the agenda for Monday, local legislators chose not to act, which means it will be vetted by city officials to ensure its language is lawful and then cleared for signature gathering by activists.
If they are successful in collecting enough valid petitions from registered voters, the ordinance could go before voters as early as November of this year. As currently drafted, here's the language of the ballot question that voters would see:
"Shall the Spokane Municipal Code be amended to make adult possession and transfer of limited quantities of psilocybin mushrooms the lowest possible law enforcement priority?"
According to The Spokane Spokesman-Review, activists will need 3,477 signatures to put the reform on the ballot.
Mason Lord, the chief petitioner, told the local newspaper that the proposal "is mostly about safety, and this is acknowledging certain legal substances that are accessible—like alcohol, for one—are far more dangerous." He added that it's about "the criminalization of a substance that has so much research showing that it's so much safer than legal substance adults (can access)."
This is the latest iteration of a the decriminalization movement that's evolved since Denver became the first city in the U.S. to decriminalize psilocybin mushrooms in 2019 via a citizen initiative.
Six other cities—Oakland, Santa Cruz, Ann Arbor, Washington, D.C., Somerville and Cambridge—have decriminalized possession of a broader collection plant-and fungi-based psychedelics since Denver's move.
In Oregon, voters approved historic initiatives to legalize psilocybin for therapeutic purposes and decriminalize drugs more broadly in November.
Legislators in California, Connecticut, Florida, Hawaii, Kansas, Missouri, Washington State and Virginia are also considering psychedelics and drug policy reform bills for the 2021 session.
A Republican lawmaker in Iowa introduced a bill to remove psilocybin from the list of controlled substances, which received a subcommittee hearing this week but did not advance. He also filed another piece of legislation to let seriously ill patients use psychedelic mushrooms, LSD, DMT and other drugs.
Read the text of the Spokane psilocybin decriminalization ordinance below: 
Spokane Psilocybin Decrimin… by Marijuana Moment
Hawaii Governor Has 'Concerns' About Legalization Bill Advancing In Legislature
Photo courtesy of Dick Culbert.
Hawaii Governor Has 'Concerns' About Legalization Bill Advancing In Legislature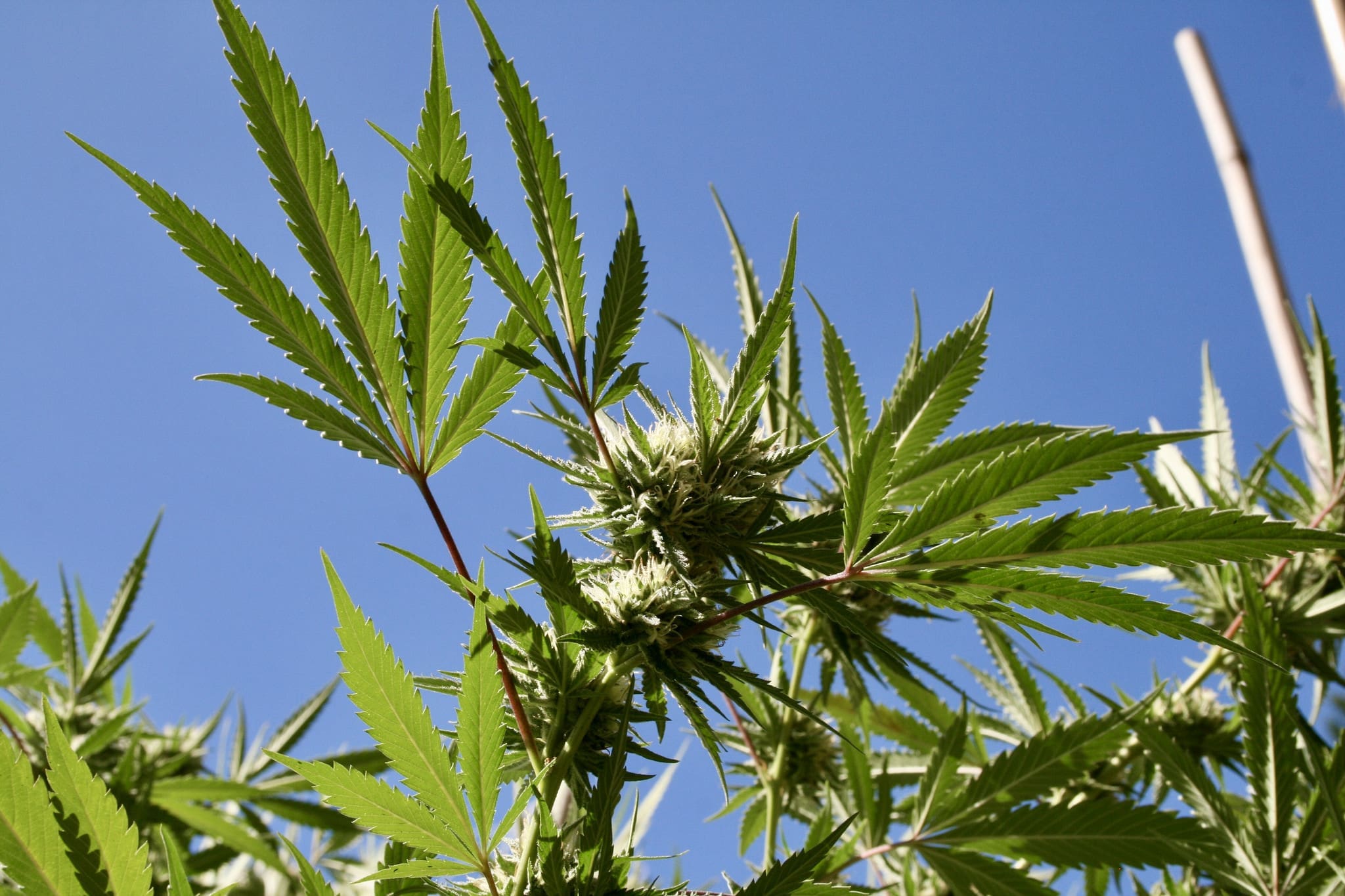 The governor of Hawaii says he is "concerned" about efforts to legalize marijuana in the state as reform legislation continues to advance in the legislature.
Gov. David Ige (D) was asked about the prospect of legalizing cannabis during an interview this week with KITV. And while he declined to say whether he would sign or veto a legalization bill if it arrived on his desk, he said the ongoing federal prohibition on marijuana creates complications that would factor into his decision.
"I'd have to look at it. I do have concerns. Marijuana is still a Schedule I substance, which is highly regulated by the federal government," he said. "Until that is changed, it is confusing for the public to think that it's legalized here but, if they were to carry it beyond certain quantities, they could actually end up getting prosecuted and sent to prison for a very long time."
#Marijuana legalization bills are gaining traction in Hawaii legislature this session – @GovHawaii David Ige wouldn't say if he'll sign or veto bill but says he "has concerns" and has been previously been opposed @KITV4 pic.twitter.com/6CwbrCw69o

— Tom George (@TheTomGeorge) March 4, 2021
"I am concerned about the fact that, until it is not a Schedule I substance, that any kind of effort to legalize marijuana might be misconstrued and create unintended consequences for the public," he added.
Of course, Hawaii has a regulated market for medical cannabis, which is also prohibited under federal law. Also, for what it's worth, President' Joe Biden's pick for U.S. attorney general has said on several occasions that he does not feel the Justice Department should prosecute individuals using marijuana in compliance with state law.
Meanwhile, Hawaii Senate committees on Wednesday voted to advance a bill that would legalize marijuana sales in the state and allow adults 21 and over to grow the plant at home. The legislation's next stop is the Senate floor.
Under that proposal, adults would be allowed to possess up to one ounce of cannabis for personal use. The state Department of Health would craft rules around business licensing and retail sales by July 1, though it's not yet clear when stores would open.
Also this week, a separate proposal also moved through committee that would significantly increase the amount of cannabis that is decriminalized under current state law. Another Senate panel passed both measures last month.
The decriminalization expansion legislation would increase the possession threshold from three to 30 grams, or just over an ounce. The full Senate is expected to take up that bill next week.
Ige wasn't an enthusiastic supporter of the initial decriminalization bill and allowed it to take effect without his signature. He described it as "a very tough call" and said he went "back and forth" on the issue before letting it be enacted.
He also previously vetoed legislation to add opioid use disorder as a medical cannabis qualifying condition.
That history signals that broader reform could similarly face resistance from the governor.
Expressing serious concerns about legalizing cannabis is a unique position for a Democratic governor at a time when, nationally, there's supermajority support for the reform within the party. And governors in numerous states—including Connecticut, New Jersey, New Mexico, New York, Virginia and more—have pushed for the reform this session.
That said, President Joe Biden also continues to oppose legalization while backing more modest reforms such as decriminalizing possession and expunging records.
In other Hawaii drug policy news, a proposal that would have legalized psilocybin mushrooms for therapeutic use was also introduced this session, but that measure stalled in committee last month.
Connecticut Polls Shows Majority Support For Marijuana Legalization And Expungements As Lawmakers Consider Reform
Photo courtesy of Brian Shamblen.