New Jersey Lawmakers File Marijuana Sales Bill Days After Voters Approve Legalization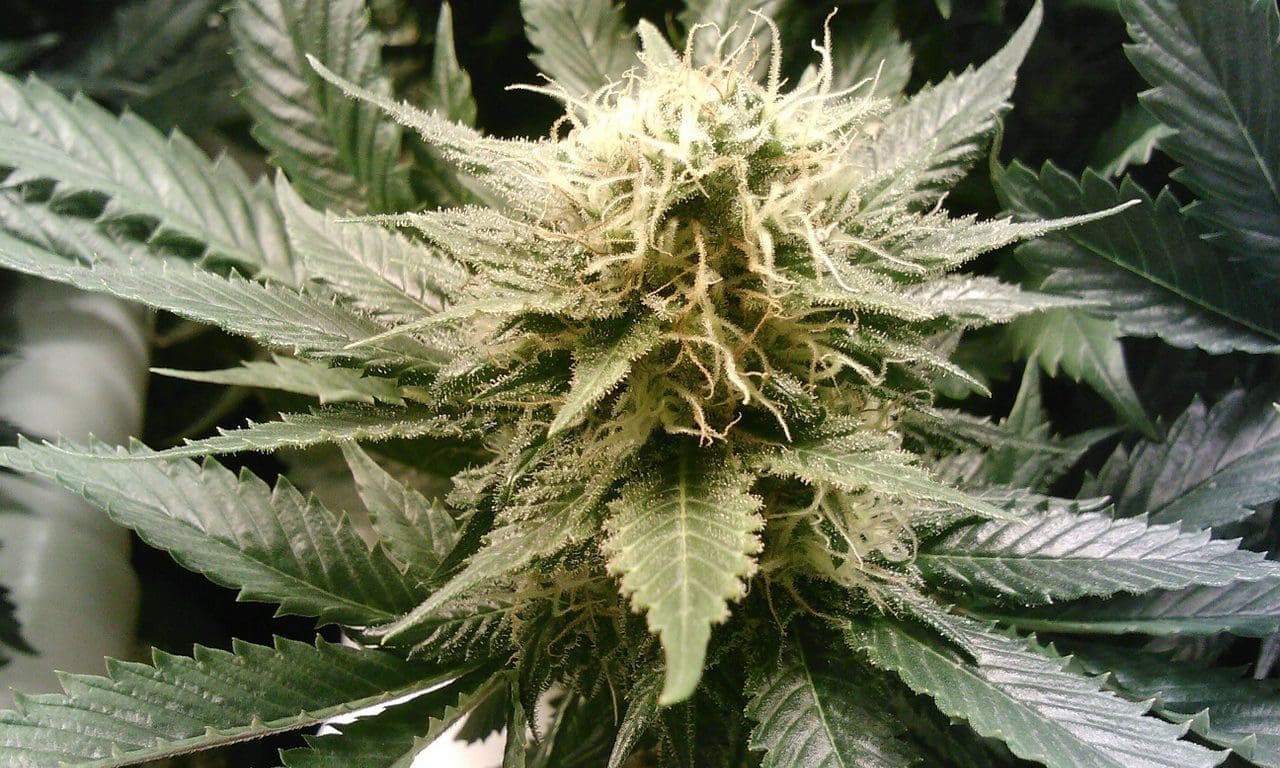 Less than a week after New Jersey voters overwhelmingly approved a referendum to legalize marijuana, state lawmakers are set to take up a new bill on just what the cannabis sales system will look like, including who will profit from the projected multibillion-dollar market.
On Monday, committees in both the state Senate and Assembly are scheduled to hold hearings on legislation to establish a regulatory framework for the new industry, covering matters such as taxes and licensing. Introduced Friday by Sen. Nick Scutari (D) and Senate President Stephen Sweeney (D), the 216-page bill provides the first detailed look at how New Jersey's marijuana market might operate.
Some of the key provisions: Adults 21 and older could purchase and possess up to an ounce of marijuana or five grams of concentrated cannabis. Retail stores would be allowed statewide, but local jurisdictions could ban them. Delivery services could operate statewide regardless of local bans. Retailers could allow on-site consumption as long as they have local approval.
But unlike most other legal states, home cultivation wouldn't be allowed under the bill, titled the "Cannabis Regulatory, Enforcement Assistance, and Marketplace Modernization Act."
A Senate committee on Monday will also consider two separate bills to decriminalize cannabis possession in the short term.
Under the legalization plan, until newly licensed businesses are up and running—which is expected to take a year or more—existing medical marijuana dispensaries would be able to sell to adult consumers.
"We are at the goal line," Scutari told NJ.com on Friday. Lawmakers hope the legislation and its Assembly counterpart will pass the full Legislature by November 16.
The effort to rush the bill into the end zone, however, has already raised concerns. Even some who supported the legalization referendum have called the current version of Scutari's bill a missed opportunity for equity and social justice reforms.
"The bill was posted Friday less than 24 hours ago, giving the public 0 business days to review 200 pages," ACLU of New Jersey posted to Twitter on Saturday. "More to come as we complete our review, but it seems key racial and social justice provisions need strengthening or are missing."
The process must be transparent, democratic, and inclusive.

A hearing for legislation to make the vote law was scheduled for Monday Nov. 9. The bill was posted Friday less than 24 hours ago, giving the public 0 business days to review 200 pages.

— ACLU of New Jersey (@ACLUNJ) November 7, 2020
Among the issues critics raised with the bill are its use of tax revenue to fund local police departments, licensing rules that seem to give preference to deep-pocketed businesses and even requirements on customer IDs that could cause obstacles for residents of U.S. territories and members of Native American tribes.
Much of the current bill is taken from Scutari's past efforts to legalize cannabis, although the senator has been working with Gov. Phil Murphy (D) and other officials to update the legislation in recent months. Both Scutari and the governor have touted legalization's economic and social justice benefits.
Murphy named Dianna Houenou, a current administration staffer and former policy counsel to the ACLU of New Jersey, to lead the state's Cannabis Regulatory Commission (CRC) on Friday. She made clear that social justice will be a key objective.
First Dispensaries, Then New Businesses
One of Scutari's main goals with the bill's speedy timeline is to begin legal sales as soon as possible. "The retail sales will be available at the medical stores as soon as they have the product," Scutari told Marijuana Moment in an interview on Thursday. "That's the first wave of legal availability. The second is obviously newly started regulated businesses. That takes quite a bit longer."
Last month Scutari proposed a plan that would have opened dispensaries to all adults within just weeks after the election, though a top regulator said that was unrealistic. The state's dispensaries have already struggled to keep up with existing patient demand.
In an attempt to remedy that, Scutari's bill would allow each medical producer to open two more cultivation facilities. "There's no reason why, in the next 90 days, they can't grow any more product and get it out on the shelves," he said. "I mean, not saying they will, but they could—it's not a physical impossibility."
As for new businesses, the state Cannabis Regulatory Commission would grant licenses to growers, processors, wholesalers, laboratory testing facilities, distributors, delivery services and retailers. At least 25 percent of licenses would go to microbusinesses, which are capped at 10 employees and include additional residency requirements.
Unlike in New Jersey's medical marijuana system, there would be no set limit on the number of business licenses available. Customer demand would determine the number of licenses, and more could be added if needed.
In terms of equity, 15 percent of licenses would be reserved for minority-owned businesses, while another 15 percent would go to businesses owned by women or veterans. Applicants would also receive priority status for planning to hire employees from areas with high arrest, crime or unemployment rates. On top of that, 35 percent of licenses in each license category would be so-called conditional licenses, aimed at making the process more accessible to lower-income applicants.
A new office, the Office of Minority, Disabled Veterans and Women Cannabis Business Development, would promote inclusion of marginalized groups.
Karen O'Keefe, director of state policies for the Marijuana Policy Project, said the bill's authors "include ambitious goals for minority ownership, but it is unclear how this would be realized apart from outreach."
The application process itself could also tilt the scale in favor of wealthier companies, she added, which have an easier time covering the cost of rent and other business expenses while waiting for a license to be approved.
"The licensing system is based on a scored, point-based system that seems to require property and local approvals at the time of application," O'Keefe said. "Requiring property at the time of applications — despite the fact that most applicants will presumably never get a license — requires deep pockets and is detrimental to equity goals."
Taxes Fund Law Enforcement
The proposed legislation would set a relatively low tax rate on adult-use cannabis compared to other legal states. Only New Jersey's 6.625 percent sales tax would apply, though municipalities could impose an additional 2 percent on the industry, which could be passed to consumers.
By contrast, most other states impose marijuana-specific excise taxes, with some rates exceeding 30 percent.
At first reading of NJ's #cannabis bill draft, not only does it only apply the sales tax meaning it raises a paltry amount of funds, the vast majority of those funds goes to *🥁 🥁 🥁* police departments!

You can't make this up. This is the height of dark comedy. #NJpol

— Brandon J. McKoy (@Brandon_McKoy) November 7, 2020
Revenue from taxes and licensing fees would go into a fund to pay for the Cannabis Regulatory Commission's operating costs as well to reimburse local police departments for training officers to recognize impairment. The remainder of the revenue will go to the state's general fund.
Social justice activists have hammered that plan, urging the state to reinvest tax revenue into communities that have been disproportionately stopped, searched, arrested, charged and convicted by law enforcement in New Jersey and around the country.
This all completely stems from lawmakers continuing to insist against a sensible tax structure that would ensure a healthy market while raising the resources to enable much needed community investments. To only apply the sales tax at 6.625% (& a max 2% local tax) is nonsensical.

— Brandon J. McKoy (@Brandon_McKoy) November 7, 2020
"When it comes to this bill," Brandon J. McCoy, president of New Jersey Policy Perspective, said on Twitter, "#BlackLivesMatter is a punchline."
Homegrow Still a No-Go
Consumers who want to opt out of the commercial system or simply try their hand at growing cannabis at home will be out of luck under Scutari's proposal. While most other legal states do allow personal cultivation by adults, the senator told Marijuana Moment that he's worried that homegrown cannabis would be sold illegally.
"It seems like it's just an additional black market that ends up happening—people grow more than they need, they sell it," Scutari said. "And it's an impossibility to police."
"We're not ready to take that on right now," the senator added. "After the market is mature and there's a national model for how we're going to deal with marijuana, then yeah, we may allow that."
Other Issues
O'Keefe at Marijuana Policy Project noted a few other provisions of the legislation she'd like to see changed. First, while the bill would remove criminal penalties for minors in possession of marijuana, it would impose a $250 fine, which she called excessive.
The measure also requires customers to have a U.S. passport or state ID to enter a marijuana establishment. "This would prevent many individuals from DC, U.S. territories, Native American tribes, and other countries from purchasing cannabis while visiting New Jersey," she said.
Scutari's bill, S21, is scheduled for a public hearing before the Senate Judiciary Hearing on Monday at 10 a.m. The Assembly Oversight, Reform and Federal Relations Committee will consider the chamber's companion version at the same time, and the Assembly Appropriations Committee is set to hear the legislation Thursday.
Meanwhile, a legislative committee is also set to consider two separate decriminalization bills on Monday. One measure would replace criminal penalties for possession of up to six ounces of marijuana with a warning. A subsequent violation would carry a $25 fine. A second measure, which was approved by the Assembly in June, would remove criminal penalties for smaller amounts.
In the meantime, New Jersey Attorney General Gurbir Grewal (D) issued a statement after the election urging police and prosecutors to exercise discretion around marijuana offenses.
Across the country this week, voters approved every major drug reform measure put before them, including marijuana measures in five states and decriminalization of psychedelic plants in Washington, DC. Oregon also approved a separate measures decriminalizing possession of all drugs and legalizing psilocybin for therapeutic use.
Congressman Earl Blumenauer (D-OR) told Marijuana Moment on Wednesday the overwhelming results are likely to encourage reform at the federal level.
Connecticut Governor Says Legalizing Marijuana Would Prevent COVID Spread By Reducing Travel To New Jersey