New Group Files Another Missouri Marijuana Legalization Initiative For 2022 Ballot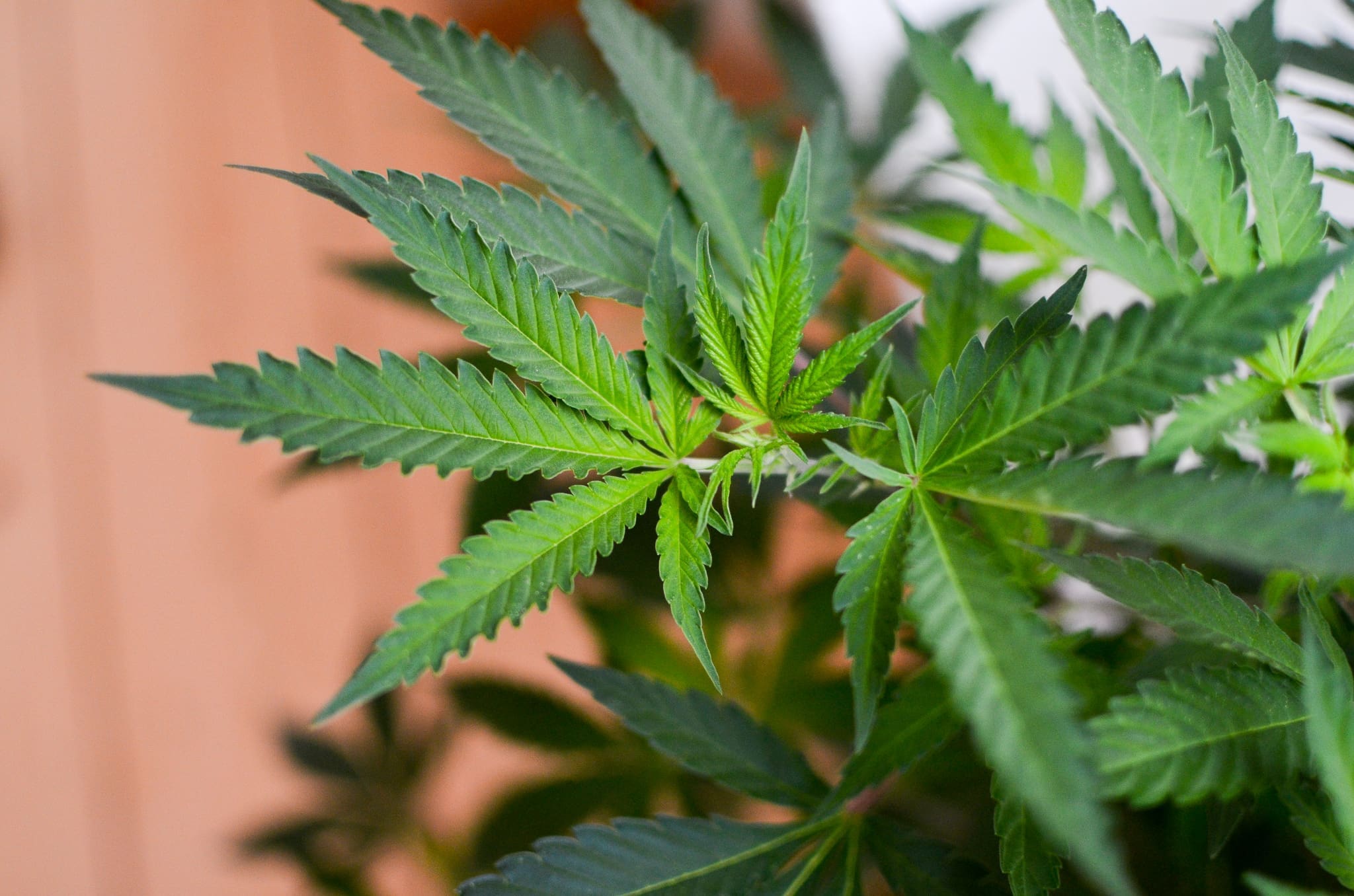 Missouri voters may see a multiple marijuana initiatives on the state's 2022 ballot, with a new group filing an adult-use legalization proposal on Friday that could compete with separate reform measures that are already in the works.
Legal Missouri 2022 submitted the latest measure to the secretary of state's office, and it will now go through a review period before being potential certified.
The initiative would make it so adults 21 and older could purchase, possess and cultivate cannabis for personal use.
Regulators would be tasked with developing rules to set possession limits, but they would need to allow adults 21 and older to purchase at least up to three ounces of cannabis. People would have to register with the state to grow marijuana for personal use, and they'd be limited to cultivating six mature and six immature plants, in addition to six clones. 
Under the proposal, there would be a six percent tax on marijuana sales, with the option of an additional local tax of up to three percent.
Revenue from those taxes would first support a provision mandating automatic expungements for people with prior, non-violent cannabis convictions. The surplus would be divided among programs for veterans' health care, substance misuse treatment and the state's public defender system.
"There's widespread support among Missouri voters to regulate, tax and legalize marijuana," John Payne, Legal Missouri 2022 campaign manager, said in a press release. "The status quo has allowed an unsafe, illegal market to thrive in Missouri, while preventing law enforcement from truly prioritizing the fight against violent crime."
"Now is the time for Missouri to join the 19 other states to have successfully regulated and taxed adult use marijuana, bringing millions in new funding for vital state services," he said.
Individual jurisdictions would be able to opt out of allowing marijuana businesses, but only if voters approve such a ban.
"Missouri shouldn't legalize marijuana without automatically expunging thousands of criminal records for marijuana offenses that will soon be legal," John Bowman, president of the St. Louis County NAACP, said. "We enthusiastically support this ballot initiative, which will be the single largest criminal justice reform undertaken in Missouri and long overdue."
The measure would further build upon the state's existing medical cannabis program, in part by allowing nurse practitioners to being recommending marijuana to patients.
Jamie Kacz, executive director of NORML KC, said the group is "very proud of the strong patient, consumer, and community protections included the petition."
"Cannabis reform is about more than establishing a safe and legal market," Kacz said. "It is about righting the many wrongs prohibition has caused to our communities, especially to communities of color."
The initiative also calls for the creation of a licensing category that would be available to low-income people, disabled military veterans and those who live in an area with high poverty, unemployment or marijuana-related imprisonment rates.
A minimum of 144 licenses in that category would need to be approved under the proposal, adding to the existing 378 cannabis businesses in the state.
"To ensure statewide access, 18 of these new businesses will be added in each of the state's eight congressional districts over time," a summary states. "At least six of those new businesses in each district must operate as dispensaries. The remainder will be designated as wholesale facilities, a new category that allows operators to both cultivate the plant and manufacture cannabis products such as edibles, vape cartridges, topicals and concentrates."
In order to qualify for the ballot, petitioners will need to collect 171,592 valid signatures from registered voters.
Missouri has become something of a hub for 2022 legalization efforts, with multiple campaigns working to place reform on the ballot.
Another group, Fair Access Missouri, is exploring multiple citizen initiatives. Several of their proposals would create a system of legalized cannabis sales for adults 21 and older, while another would simply amend the state's existing medical marijuana program. However, the secretary of state's office has so far rejected most of the proposals and revised versions multiple times.
The activists behind Legal Missouri 2022 are also affiliated with a separate campaign committee, New Approach Missouri, that is also working to advance legalization, according to recent filings. New Approach Missouri successfully got its medical cannabis initiative passed by voters in 2018 in a year in which competing marijuana measures were also on the ballot.
The organization tried to place the issue of recreational legalization before voters last year, but the COVID-19 pandemic derailed that effort.
Despite the health crisis, activists managed to collect 80,000 raw signatures within months, though they needed 160,199 valid signatures to qualify.
Meanwhile, some advocates want the legislature to take the lead on reform. And Rep. Shamed Dogan (R), who filed a resolution last year to ask voters about legalization on the ballot and compel lawmakers to develop a legal system if approved, is expected to make another push for similar legislation early next year after the prior effort failed to advance this session.
Missouri is far from the only state where cannabis reform could be on the 2022 ballot.
Arkansas advocates are collecting signatures to place adult-use marijuana legalization on the state's 2022 ballot, for example.
Advocates in Idaho are working to advance separate measures to legalize possession of recreational marijuana and to create a system of legal medical cannabis sales. State officials recently cleared activists to begin collecting signatures for a revised initiative to legalize possession of marijuana that they hope to place before voters on the 2022 ballot. Meanwhile, a separate campaign to legalize medical cannabis in the state is also underway, with advocates actively collecting signatures to qualify that measure for next year's ballot.
Maryland's House speaker recently pledged that lawmakers will pass legislation to put the question of marijuana legalization before voters as a referendum on the 2022 ballot. She's formed a cannabis working group to assess the best way to structure the reform.
Nebraska marijuana activists are gearing up for a "mass scale" campaign to put medical cannabis legalization on the state's 2022 ballot after the legislature failed to pass a bill to enact the reform this session. And since the state Supreme Court invalidated a measure that qualified for the 2020 ballot based on a statutory challenge, voters can expect to see two complementary initiatives that are currently being vetted by lawyers to ensure that opponents can't leverage the legal system to block the policy change again.
After a House-passed bill to legalize marijuana in North Dakota was rejected by the Senate in March, some senators hatched a plan to advance the issue by referring it to voters on the 2022 ballot. While their resolution advanced through a key committee, the full Senate blocked it. However, activists with the group North Dakota Cannabis Caucus are collecting signatures to qualify a constitutional amendment to legalize cannabis for the 2022 ballot.
The Ohio attorney general recently certified a petition for a marijuana legalization initiative that activists are hoping to place on the state's 2022 ballot.
Oklahoma advocates are pushing two separate initiatives to legalize marijuana for adult use and overhaul the state's existing medical cannabis program.
South Dakota activists recently filed four separate legalization measures with the state Legislative Research Council—the first step toward putting the issue before voters next year if the state Supreme Court upholds a lower court ruling that overturned the legal cannabis measure that voters approved last November.
Wyoming's attorney general recently issued ballot summaries for proposed initiatives to legalize medical marijuana and decriminalize cannabis possession, freeing up activists to collect signatures to qualify for the 2022 ballot.
Read the text of the Legal Missouri 2022 marijuana initiative below: 
Missouri marijuana initiative by Marijuana Moment
Biden's Harm Reduction Stance Could Be Put To Test In Supreme Court Case On Safe Consumption Sites
Photo courtesy of Philip Steffan.