Biden's Harm Reduction Stance Could Be Put To Test In Supreme Court Case On Safe Consumption Sites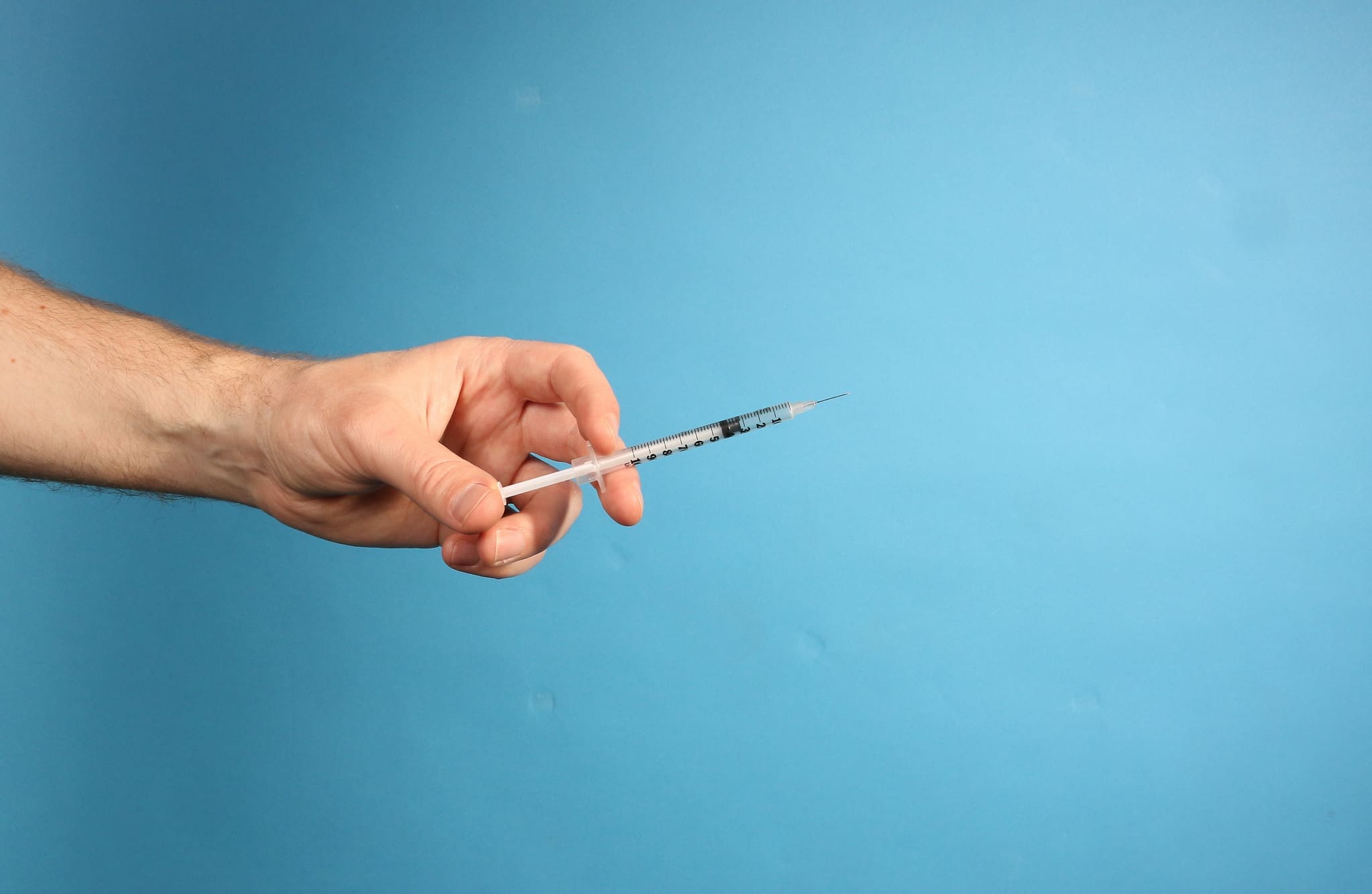 The Biden administration's stance on harm reduction programs to reduce drug overdose deaths may soon be put to the test before the nation's highest court.
A nonprofit that was set to launch a safe consumption site where people could use illicit drugs in a medically supervised environment—until the Trump administration successfully blocked those plans in federal court—filed a petition this week asking the U.S. Supreme Court to take up the case.
If the court agrees to hear the dispute, all eyes will be on the Biden Justice Department and whether it will continue the federal government's opposition to allowing supervised injection facilities. It would be a precedent-setting case that could steer policy for years to come, meaning the Philadelphia-based Safehouse is taking a significant risk by pursuing the appeal before the majority of conservative justices.
While President Joe Biden hasn't weighed in directly on safe consumption sites, there's been a theme within his administration of embracing the general concept of harm reduction for drugs. The White House Office of National Drug Control Policy (ONDCP), for example, said that "promoting harm-reduction efforts" is a first-year priority. In an overview of its objectives, the office said it intends to expand "access to evidence-based treatment," enhance "evidence-based harm reduction efforts" and promote "access to recovery support services."
Also, the president signed a proclamation on Friday designating next week to be Overdose Awareness Week. It says that "we recommit to taking bold actions to prevent overdoses and related deaths, and enhance our support for individuals with substance use disorders" and touts federal funding for "prevention, harm reduction, treatment and recovery services, as well as strategies to reduce the supply of illicit drugs."
All of these goals and initiatives theoretically align with those of Safehouse, which wants to give people with substance use disorders a facility where medical professionals can intervene in the event of an overdose and provide people with the resources to seek recovery.
The organization won a battle in a federal district court in 2019 to proceed with the facilities. But in January, the U.S. Court of Appeals for the Third Circuit overturned the decision, ruling that permitting such facilities would violate a 1980s-era federal statute that bars organizations from running operations "for the purpose of unlawfully… using controlled substances." That law was passed while Biden served in the Senate and helped push punitive drug policies that have had lasting consequences.
So the question remains: If the Supreme Court elects to take the case, will the Biden Justice Department accept that lower court interpretation or support what advocates consider a critical harm reduction approach to the overdose epidemic?
And while this case focuses on safe consumption sites, the administration's response could shed light on how it will handle other emerging drug policy issues. For example, it remains to be seen whether the Department of Justice might intervene in the licensing of health professionals to administer the Schedule I drug psilocybin in Oregon, which legalized the therapeutic use of the psychedelic fungi through the ballot last year. How Biden will ultimately navigate the state-federal disconnect on marijuana policy is another relevant question.
In its petition in the current safe injection site case, Safehouse argues that the court should "grant review to determine whether" federal statute really does prohibit "non-commercial, non-profit social service agencies…from establishing an overdose-prevention site that includes medically supervised consumption."
"This question is a matter of life or death for thousands of Philadelphians and many thousands more throughout the country," it said. "Tragically, while respondents have been pursuing this declaratory judgment against Safehouse, more than 3,200 people died in Philadelphia of drug overdoses—many of which could have been prevented if medical care had been immediately available through supervised consumption services."
Safehouse also pointed out that Xavier Bacerra, the Biden administration's secretary of health and human services, was among eight top state law enforcement officials who filed an amicus brief in support of the organization's safe injection site plan when he served as California's attorney general.
The organization put the gravity of the case in no uncertain terms, painting a picture of how its proposed facility can save lives.
"When breathing stops, even a brief delay while waiting for medical help to arrive may result in an otherwise preventable overdose death or irreversible injury," the petition says. "As a result, every second counts when responding to an opioid overdose; as more time elapses, the greater the risk of serious injury and death. Ensuring proximity to medical care and opioid reversal agents like the drug Naloxone at the time of consumption is therefore a critical component of efforts to prevent fatal opioid overdose."
"Intervention by this Court is warranted to make clear that the federal law does not criminalize this essential public health and medical intervention designed to save lives from preventable overdose death," it continues.
The organization also cited quotes from then-Sen. Biden clarifying that the intent of the statute that the appeals court used to bar safe injection sites is not to "punish a promotor for the behavior of their patrons." Rather, it's meant to "help in the prosecution of rogue promoters who not only know that there is drug use at their event but also hold the event for the purpose of illegal drug use or distribution."
Safehouse argued that the appeals court's interpretation of the law "eviscerates the intended boundaries of the statute and would criminalize the operation of legitimate businesses, charities, families, and good Samaritans that serve and reside with those suffering from addiction."
"States, cities, public health entities like Safehouse, and caring good Samaritans are seeking to take action to stop the preventable loss of life from the opioid crisis that relentlessly continues. Public health and medical experts, including those who founded and guide Safehouse, predict that supervised consumption services can help save lives. Meanwhile, although Congress evinced no intent to regulate this public health intervention, the court of appeals' decision bars Safehouse and others from proceeding. This Court should not wait; it should grant the petition and correct the court of appeals' fundamental misinterpretation of federal criminal law."
If the Supreme Court were to take up the case and rule in favor of Safehouse, it could embolden advocates and lawmakers across the country to pursue the harm reduction policy.
The governor of Rhode Island signed a bill last month to establish a safe consumption site pilot program where people could test and use currently illicit drugs in a medically supervised environment. It became the first state in the country to legalize the harm reduction centers. It's not clear whether the Department of Justice will seek to intervene to prevent the opening of such facilities in that state.
Massachusetts lawmakers advanced similar legislation last year, but it was not ultimately enacted.
A similar harm reduction bill in California, sponsored by Sen. Scott Wiener (D), was approved in the state Senate in April, but further action has been delayed until the beginning of 2022.
At the same time that Safehouse is turning to the Supreme Court, it also announced on Thursday that it will be returning the the federal district court that gave it an initial 2019 victory in support of establishing a safe injection facility before it was overturned in the appeals court.
The organization is making the unique argument that the federal government's decision to block it from providing the service violates religious freedom by subjecting participants "to criminal penalties for exercising their sincerely held religious beliefs that they have an obligation to do everything possible to preserve life and to provide shelter and care to the vulnerable, including those suffering from addiction."
In 2018, a congressional subcommittee approved legislation to specifically prohibit Washington D.C. from using local tax dollars to help open safe consumption facilities. But that provision was not enacted and has not been reintroduced since.
A 2020 study found that people "who reported using supervised injection facilities on an at least weekly basis had a reduced risk of dying compared to those who reported less than weekly or no use of this health service."
Kratom Activists Send Tens Of Thousands Of Comments Telling FDA To Oppose Possible International Ban
Photo courtesy of Jernej Furman.
Maryland Lawmakers Must Override Governor's Drug Paraphernalia Decriminalization Veto (Op-Ed)
"Criminalization, marginalization, isolation, injury and death are all part of a largely preventable cycle of harm."
By Scott Cecil, Maryland Matters
The writer is a regional ambassador of the Baltimore Harm Reduction Coalition.
At the urging of public health professionals and harm reduction advocates during the 2021 session, the Maryland legislature approved Senate Bill 420 decriminalizing the possession of drug paraphernalia. Gov. Larry Hogan's (R) decision to veto that bill flies in the face of the expertise of those same public health professionals and harm reduction advocates.
His action constitutes a failure to meaningfully respond to the calls to abolish hyper-criminalization in policing, reimagine public safety in our society and address the crisis of accidental fatal drug overdoses in Maryland.
Because of the veto, in Maryland, the tools which may be used to consume drugs will continue to be illegal to possess and use. This makes them scarcer and encourages people to share them with others, putting them at an elevated risk of contracting bloodborne illnesses and disease such as hepatitis and HIV.
Criminalization of paraphernalia is dangerous for all Marylanders, including those who do not use illicit substances, because it increases the likelihood that the public at large and law enforcement personnel can be directly harmed. Under continued paraphernalia criminalization, people who use drugs will continue to be reluctant to hold onto their supplies due to the fear that the police will use possession of these items as a means to search and arrest them.
With the threat of having to interact with law enforcement personnel, drug users are more likely to dispose of paraphernalia in public spaces. Paraphernalia criminalization laws also put law enforcement personnel at greater risk because they are more likely to be endangered by hidden supplies when interacting with or conducting a search of someone's body or belongings.
Prohibitive drug paraphernalia laws are ostensibly intended to discourage both drug use and the availability of paraphernalia. Decades of the so-called War on Drugs has shown us that aggressive enforcement and criminalization of drug use have not reduced the rate of drug use in our society nor the availability of drug paraphernalia.
Meanwhile, the rates of infectious diseases and accidental fatal overdose deaths among drug users have surged. Last year, more than 93,000 Americans (including approximately 2,800 people in Maryland) died of accidental fatal drug overdoses.
Decriminalization or paraphernalia is rooted in the harm reduction principle of equipping people to use drugs more safely.
This is positive for everyone in the community—including law enforcement agents, by stemming the spread of infectious disease and lifting the stigma which so dangerously isolates people who use drugs.
By contrast, criminalization, and perceived suspicion of criminal activity—like illicit drug use—is far too often used as a means for law enforcement personnel to target historically marginalized groups, such as people living with mental illnesses and people who are surviving without access to housing. These folks are more likely to be suffering from substance use disorders, thereby placing them at extremely elevated risk of injury or death from drug use.
Criminalization, marginalization, isolation, injury and death are all part of a largely preventable cycle of harm. And criminalization is perhaps the only part of that cycle which can be meaningfully and quickly addressed by public policy and law.
The Maryland legislature understood this when they passed SB420 into law earlier this year. It is unfortunate that Gov. Hogan has failed to acknowledge this reality.
His statement on the veto demonstrates that he either lacks a sufficient understanding of the expertise of public health professionals and harm reduction advocates, or that his decision making on this issue has been clouded by outdated, misleading or simply false drug-warrior misinformation.
It is now up to the Maryland legislature to override his veto.
Maryland must be led down a path which has the greatest chances of success for reducing the risks associated with drug use for all Marylanders (including those who do not use illicit drugs) and stemming the tide of accidental fatal overdoses in Maryland which have reached catastrophic proportions.
This content was republished with permission from Maryland Matters.
Sign up today for the Maryland Matters Memo, a news roundup delivered to your inbox every day—free.
Pennsylvania's Lieutenant Governor Wants To Process As Many Marijuana Pardons As Possible Before Leaving Office
Pennsylvania's Lieutenant Governor Wants To Process As Many Marijuana Pardons As Possible Before Leaving Office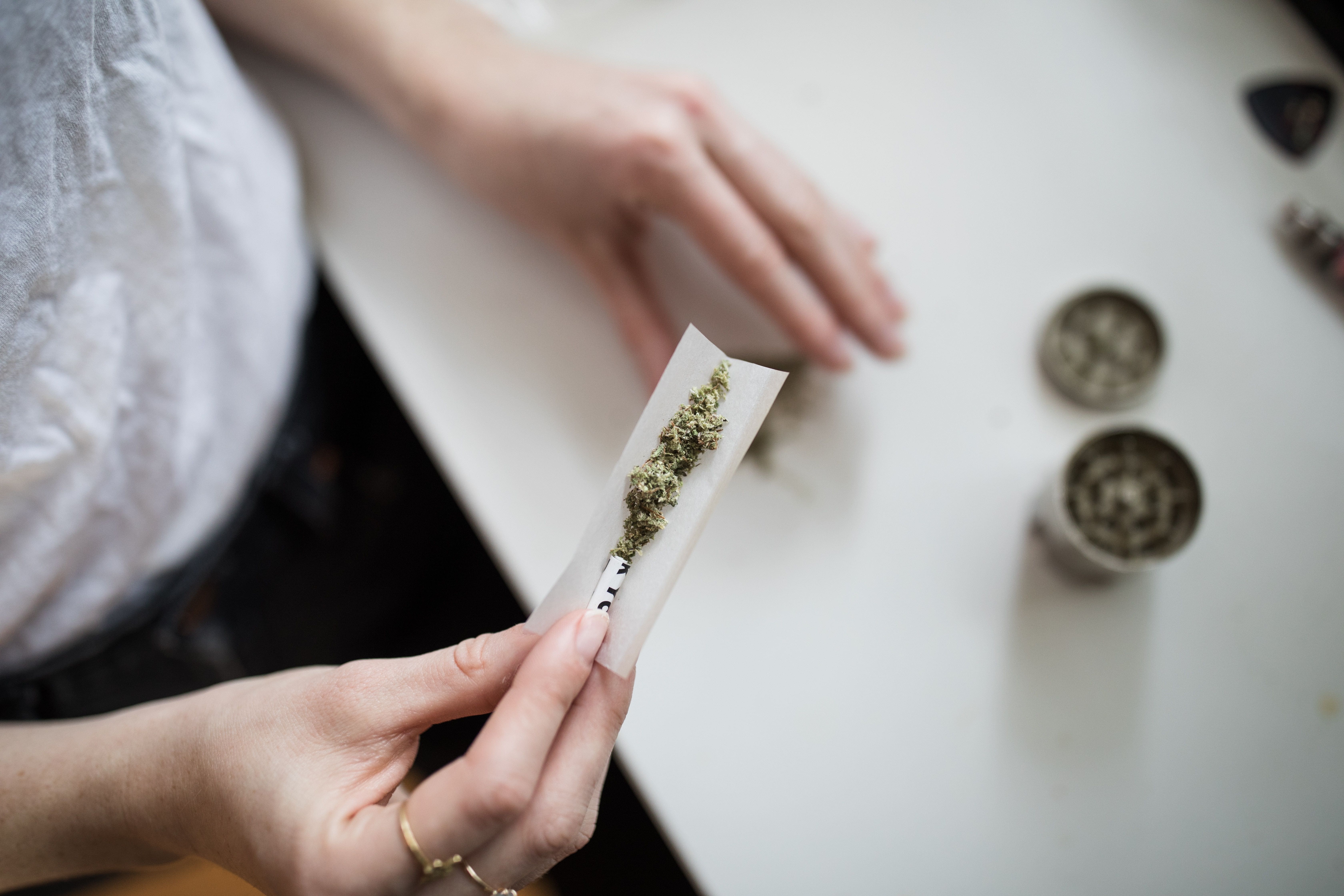 The lieutenant governor of Pennsylvania is stepping up his push to get marijuana records cleared, promoting an expedited petition program that he hopes will provide relief to thousands of people negatively impacted by prohibition.
In an interview with KDKA that aired last week, Lt. Gov. John Fetterman (D) said one of his key goals in his final year in office is to ensure that as many eligible people as possible submit applications to have the courts remove their cannabis records and restore opportunities to things like housing, student financial aid and employment.
When the Pennsylvania BOP convenes next week, we'll approve many more.

Serving up a 2nd Chance in PA- for FREE.

Get your app in now. 👇https://t.co/ni3ihX0qPX https://t.co/5uIIHdPXrS

— John Fetterman (@JohnFetterman) November 26, 2021
"I'm a fervent believer in second chances. And one of the things I quickly discovered was that people's lives were just being ruined by these silly charges, and you have all this unnecessary review [to seal records]," Fetterman, who chairs the state Board of Pardons, said.
"This is a plant that's legal in many jurisdictions across America, and it's not a big deal, but you go through your life in many cases a convicted felon, and that excludes you from a lot of opportunities," he said. "So I developed an expedited review process that I encourage everybody to partake in."
There are about 20,000 marijuana-related cases in Pennsylvania each year, he said. And some eligible cases go back decades, including one case that recently went through the petition process where a man had a felony conviction on his record for possession of eight ounces of cannabis that dates back to 1975.
"If you've got some stupid charge like that on your record, it doesn't cost anything to apply, and we can get that off your your permanent record," the lieutenant governor said. "I don't care how conservative or how liberal you are politically. I don't think we as a society should be really damaging people's future for consuming a plant that is now legal in many jurisdictions—and soon will be in Pennsylvania."
💯 Agree.

As the chair of Pennsylvania's Board of Pardons, I've been pushing + delivering expedited pardons for weed convictions.

Get your app here. For Free. 👇https://t.co/HNss9irz30 https://t.co/JFm8xfdq5n

— John Fetterman (@JohnFetterman) November 22, 2021
While both Fetterman and Gov. Tom Wolf (D) support mass expungements of cannabis convictions, he said that, right now, this is "the only way to free records."
But the official is optimistic about the prospect of future reform to both legalize marijuana in the state and provide an even more effective process to get past convictions sealed. He pointed to a legalization bill that was recently filed by a Republican lawmaker as an example of the "evolution towards this" and described the legislation's introduction as "a quantum leap in acknowledging it."
For now, however, he's doing what he can to raise awareness about the expedited petition program under the Pennsylvania Board of Pardons. People with non-violent marijuana convictions can apply for free on the board's website.
"I'm lieutenant governor for a little over a year, and we want to get as many people free of these silly convictions and charges that are holding the record back," Fetterman said. "The application doesn't cost anything. You don't need an attorney. And our turnaround time is, right now, down to three to four months."
Thank you for having me on.

Get that stupid weed charge off your record for FREE.

⏱ Process only takes months

🔜 Get your application in ASAP https://t.co/m2pYjZtANm

— John Fetterman (@JohnFetterman) November 17, 2021
In May, Wolf pardoned a doctor who was arrested, prosecuted and jailed for growing marijuana that he used to provide relief for his dying wife. That marked his 96th pardon for people with cannabis convictions through the Expedited Review Program for Non-Violent Marijuana-Related Offenses.
Meanwhile in Pennsylvania, a lawmaker introduced a bill last month to expand the number of medical marijuana cultivators in the state, prioritizing small farms to break up what she characterized as a monopoly or large corporations that's created supply problems.
Separately, bipartisan Pennsylvania senators said this month that they are introducing a bill to allow medical marijuana patients to cultivate their own plants for personal use.
A much-anticipated bipartisan Senate bill to legalize marijuana in Pennsylvania that has been months in the making was formally introduced last month.
Sens. Dan Laughlin (R) and Sharif Street (D) unveiled the nearly 240-page legislation months after first outlining some key details back in February. It would allow adults 21 and older to purchase and possess up to 30 grams of cannabis, five grams of marijuana concentrate products and 500 milligrams of THC contained in cannabis-infused products.
Meanwhile, Rep. Amen Brown (D) recently announced his intent to file a reform bill that he'll be working on with Sen. Mike Regan (R), who expressed his support for the policy change a day earlier.
Additionally, a separate pair of state lawmakers—Reps. Jake Wheatley (D) and Dan Frankel (D)—formally unveiled a legalization bill they're proposing.
While each measure generally seeks and end to marijuana criminalization by creating a regulated, commercial model for cannabis, there are some provisions that make each piece of legislation unique. For example, the proposals vary in how they would approach taxes, revenue and social equity.
While these recent moves to enact reform in the GOP-controlled legislature are encouraging to advocates, a spokesperson for House Majority Leader Kerry Benninghoff (R) recently tempered expectations, saying that there's "no significant support for the legalization of recreational marijuana in the House Republican caucus."
Fetterman, who is running for U.S. Senate, told Marijuana Moment in a recent phone interview that he's optimistic about the prospects of reform with these latest proposals, though he acknowledged that there may be disputes between legislators over how tax revenue should be distributed.
Wolf, for his part, has said that a bipartisan approach to legalization "would be a great thing. I think the time is right."
Philadelphia voters also approved a referendum on marijuana legalization this month that adds a section to the city charter saying that "the citizens of Philadelphia call upon the Pennsylvania General Assembly and the Governor to pass legislation that will decriminalize, regulate, and tax the use, and sale to adults aged 21 years or older, of cannabis for non-medical purposes."
Wolf said earlier this year that marijuana legalization was a priority as he negotiated the annual budget with lawmakers. However, his formal spending request didn't contain legislative language to actually accomplish the cannabis policy change.
The governor, who signed a medical cannabis expansion bill in June, has repeatedly called for legalization and pressured the Republican-controlled legislature to pursue the reform since coming out in favor of the policy in 2019. Shortly after he did that, a lawmaker filed a separate bill to legalize marijuana through a state-run model.
A survey from Franklin & Marshall College released this month found that 60 percent of Pennsylvania voters back adult-use legalization. That's the highest level of support for the issue since the firm started polling people about it in 2006.
An attempt to provide protections for Pennsylvania medical marijuana patients from being charged with driving under the influence was derailed in the legislature last week, apparently due to pushback by the state police association.
Mexican Senators Circulate Draft Marijuana Legalization Bill, With Vote Expected Within Weeks
Mexican Senators Circulate Draft Marijuana Legalization Bill, With Vote Expected Within Weeks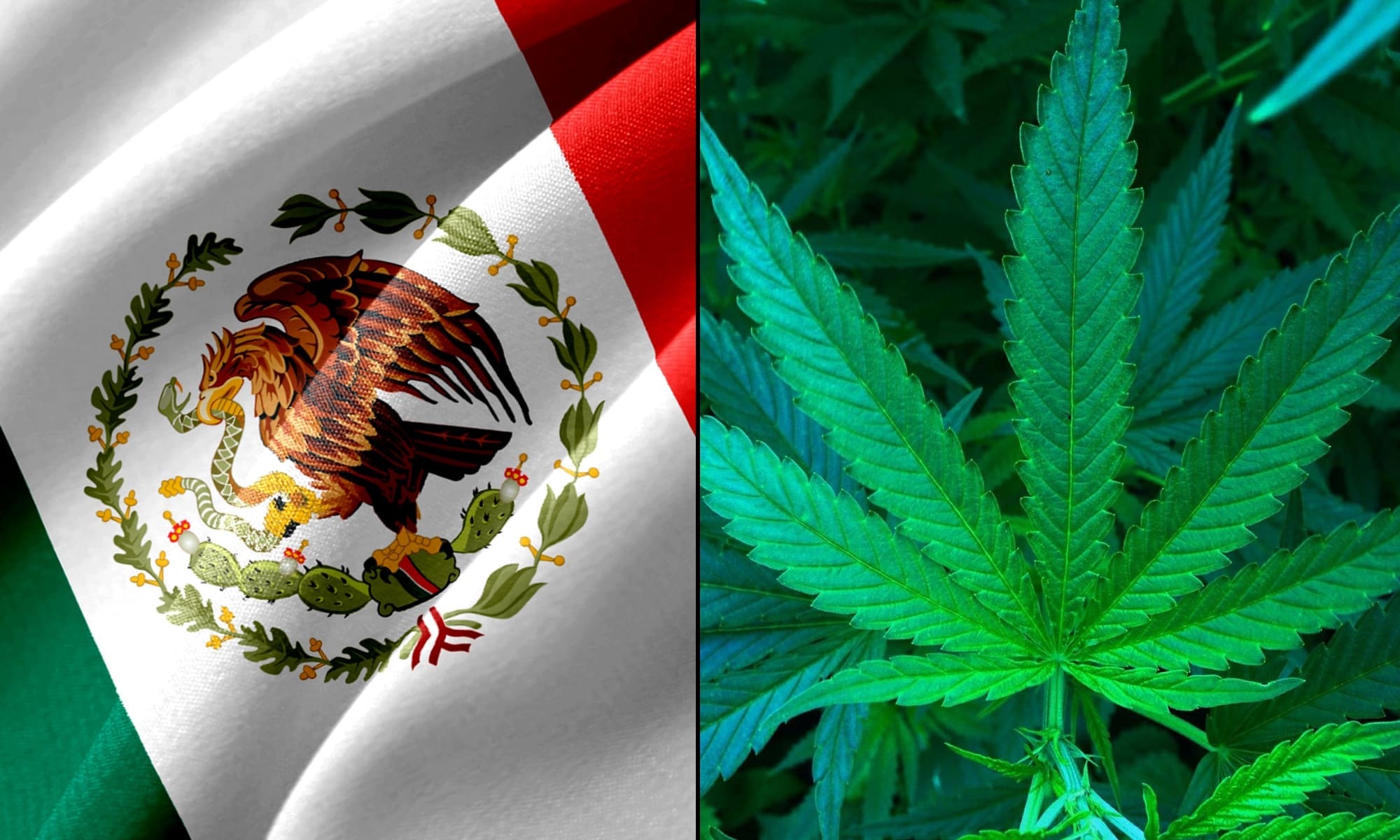 A draft bill to legalize and regulate marijuana sales in Mexico is being circulated among senators, and a top lawmaker says the plan is to vote on the proposal before December 15.
While the legislation hasn't been formally introduced yet, the draft measure largely reflects an earlier version the Senate passed late last year, with some revisions.
Senate Majority Leader Ricardo Monreal Avila of the ruling MORENA party has been pushing for the reform and recently said that there's agreement among leading lawmakers to prioritize legislation to regulate cannabis.
▶️ La elección de ministra o ministro de la @SCJN y de magistrados del Tribunal Electoral en 17 estados, así como la regulación del cannabis; son algunos de los temas que el presidente de la Junta de Coordinación Política, @RicardoMonrealA, espera se aprueben pronto en el Senado. pic.twitter.com/YIzgA5wcLn

— Senado de México (@senadomexicano) November 22, 2021
The Mexican Supreme Court declared nearly three years ago that the country's prohibition on the personal possession and cultivation of cannabis was unconstitutional. Lawmakers were then obligated to enact the policy change but have since been unable to reach a consensus on legislation to put in place regulations for a marijuana program.
At the request of legislators, the court agreed to extend its deadline for Congress to formally end prohibition on multiple occasions. But because of the repeated failed attempts to meet those deadlines, justices ultimately voted to end criminalization on their own in June.
Monreal previously said that the stage is set for lawmakers to actually pass a marijuana legalization bill during the new session after multiple attempts in recent years fell short of getting over the finish line.
Under the draft bill that's currently being circulated, adults 18 and older would be allowed to purchase and possess up to 28 grams of marijuana and cultivate up to six plants for personal use.
Members of the Senate Health and Justice Committees were tapped to formulate the draft of a cannabis bill.
Es importante recordar que el anteproyecto de regulación de #cannabis que fue circulado no ha sido presentado oficialmente. Aún falta unos pasos. Diría que es una ley digna de aprobarse con algunos ajustes menores (eliminar posesión simple y restricciones a clubes). #UrgeRegular

— Zara Snapp (@zarasnapp) November 24, 2021
The text of the measure states that the purpose of the reform is to promote "public health, human rights and sustainable development" and to "improve the living conditions of the people who live in the United Mexican States."
It would further "prevent and combat the consequences of problematic consumption of psychoactive cannabis and contribute to the reduction of the crime incidence linked to drug trafficking, promoting peace, security and individual and community well-being."
Regulators would be tasked with developing separate rules to regulate cannabis for adult-use, research and industrial production.
The bill would establish a Mexican Institute for the Regulation and Control of Cannabis, which would be a decentralized body under the Ministry of Health. It would also be responsible for issuing licenses, overseeing the program and promoting public education campaigns around marijuana.
Retail licenses would need to be issued within 18 months of the enactment of the law.
In order to "compensate the damages generated by the prohibition," the bill states that at least 40 percent of marijuana cultivation licenses would need to go to communities most impacted by cannabis criminalization for at least the first five years of implementation. After that point, at least 20 percent of licenses would need to be reserved for equity applicants.
After the Supreme Court independently invalidated prohibition earlier this year, advocates stressed that the decision underscores the need for legislators to expeditiously pass a measure to implement a comprehensive system of legal and regulated sales. They want to ensure that a market is established that's equitable, addresses the harms of criminalization on certain communities and promotes personal freedom.
Advocates are pleased to see Senate leadership take seriously the need to establish regulations and provide access to cannabis for adults, but they have identified some provisions as problematic.
For example, possessing more than 200 grams of marijuana could still result in prison time.
❌ Se sigue penalizando la posesión simple, es decir, la posesión para fines de consumo personal (no suministro ni comercio). Esto quiere decir que, si posees más de 200 gramos, puedes ser condenado de 10 meses a 3 años de prisión.

— México Unido (@MUCD) November 23, 2021
Senate President Olga Sánchez Cordero, who previously served at a cabinet-level position in President Andrés Manuel López Obrador's administration, recently said that "there is no longer room for the prohibitionist policy." And she also says the influence of the U.S. is to blame for failed marijuana criminalization laws in her country.
The Senate approved a legalization bill late last year, and then the Chamber of Deputies made revisions and passed it in March, sending it back to the originating chamber. A couple of Senate committees then took up and cleared the amended measure, but leaders quickly started signaling that certain revisions made the proposal unworkable.
After the Chamber of Deputies previously approved the Senate-passed legalization bill, senators said that the revised proposal was critically internally conflicted—on provisions concerning legal possession limits, the definition of hemp and other issues—and lawmakers themselves could be subject to criminal liability if it went into effect as drafted.
But Monreal said in April that if the court were to make a declaration of unconstitutionality before a measure to regulate cannabis was approved, it would result in "chaos."
The top senator also talked about the importance of lawmakers taking their time to craft good policy and not rush amidst lobbying from tobacco and pharmaceutical industry interests.
"We must not allow ourselves to be pressured by interests," he said at the time. "The Senate must act with great prudence in this matter."
Sen. Eduardo Ramírez Aguilar of the MORENA party said in April that "at this time, it is important to legislate in the terms that are presented to us" and then consider additional revisions to cannabis laws through subsequent bills.
That's the position many legalization advocates took as well, urging lawmakers to pass an imperfect bill immediately and then work on fixing it later.
Mexico's president said in December that a vote on legalization legislation was delayed due to minor "mistakes" in the proposal.
The legalization bill cleared a joint group of Senate committees prior to the full floor vote in that chamber last year, with some amendments being made after members informally considered and debated the proposal during a virtual hearing.
Members of the Senate's Justice, Health, and Legislative Studies Committees had approved a prior version of legal cannabis legislation last year as well, but the pandemic delayed consideration of the issue. Sen. Julio Ramón Menchaca Salazar of the MORENA party said in April that legalizing cannabis could fill treasury coffers at a time when the economy is recovering from the health crisis.
As lawmakers work to advance the reform legislation, there's been a more lighthearted push to focus attention on the issue by certain members and activists. That push has mostly involved planting and gifting marijuana.
Late last year, Sánchez Cordero, then a top administration official, was gifted a cannabis plant by senator on the Senate floor, and she said she'd be making it a part of her personal garden.
A different lawmaker gave Sánchez Cordero, a marijuana joint on the floor of the Chamber of Deputies in 2019. That joint is now framed and hangs in her office.
Cannabis made another appearance in the legislature last year, when Sen. Jesusa Rodríguez of the MORENA party decorated her desk with a marijuana plant.
Drug policy reform advocates have also been cultivating hundreds of marijuana plants in front of the Senate, putting pressure on legislators to make good on their pledge to advance legalization.
Read the draft marijuana legalization bill that's being circulated in Mexico's Senate below: 
Taliban Announces Deal To Grow Cannabis In Afghanistan Amid Questions Over Company's Involvement