Marijuana 'Strain' Labels Often Mislead Consumers, Study Of Nearly 90,000 Samples Shows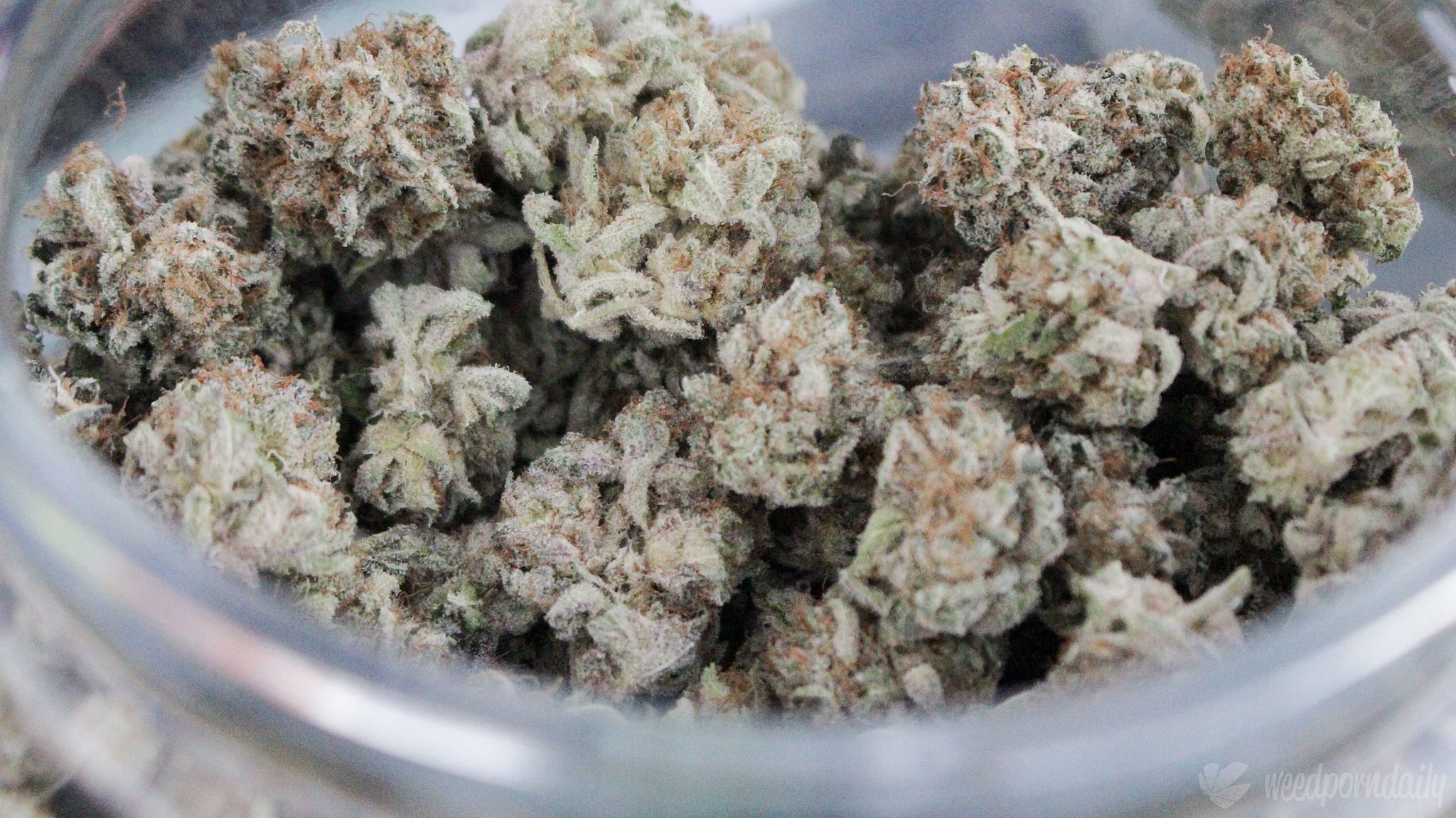 The commonly used marijuana strain labeling system can be highly misleading for consumers, a new study that analyzed the chemical composition of almost 90,000 cannabis samples across six states found.
Experts have been critical of how marijuana varieties are being marketed for some years, but the study published in the journal PLOS One last week provides an in-depth look at just how inaccurate cannabis product labeling seems to be.
Researchers said that their findings undermine the most common way that marijuana "strains" are categorized: indicas associated with body highs, sativas with energizing effects and hybrids that can lean one way or another. That nomenclature just doesn't match up to the chemical reality of cannabis varieties, the study suggests.
That said, what's often missing on cannabis labels is an accurate breakdown of terpenes—essential oils derived from plants that some studies indicate play a role not just in the taste and smell of marijuana varieties but also the physical and psychoactive effects.
The new study did identify three main classes of terpene combinations that are prominent in certain strains: Those high in caryophyllene and limonene, those with rich concentrations of myrcene and pinene and those with robust terpinolene and myrcene content. But those categories "do not neatly correspond to the indica, sativa and hybrid labeling scheme," the study authors determined.
"In other words, it is likely that a sample with the label indica will have an indistinguishable terpene composition as samples labelled sativa or hybrid," they wrote.
Brian Keegan, a co-author and assistant professor of Information Science at Colorado University Boulder, said that the study findings raise problems for the burgeoning marijuana markets evolving in states across the country.
It shows that "the prevailing labeling system is not an effective or safe way to provide information about these products," Keegan said. "This is a real challenge for an industry that is trying to professionalize itself."
If you can't necessarily trust the triad indica, sativa and hybrid designations, what does that say about the chemical consistency of common strain names like Blue Dream and Girl Scout Cookies? The researchers took on that question, too.
The answer is more complicated.
To start, most states require that marijuana products are labeled to show THC and CBD content. But that on its own doesn't paint an especially accurate picture of chemical content without terpene profiles, or information about other cannabinoid concentrations. So Keegan worked with several cannabis scientists to fill in the knowledge gaps and more comprehensively compare strains that are branded with the same names across various states.
Certain widely recognized varieties such as Durban Poison were "consistently inconsistent," study co-author Nick Jikomes, director of science and innovation at Leafly, said in a press release. But the researcher told Marijuana Moment that he was surprised that other strains proved chemically consistent across state lines.
For example, there were samples of varieties like White Tahoe Cookies that appeared to be fairly consistent, meaning a consumer might reasonably find that consuming that strain purchased in California produces similar effects to a same-name strain bought in Washington.
"There was actually more consistency among strains than I had expected," he said. "That tells me that the cultivators, at least in some cases, may not be getting enough credit."
"I would say that our results show that that [indica/sativa/hybrid classifications are] mostly a poor guide to what you're actually going to get," Jikomes told Marijuana Moment. "If you take a random indica, a random sativa, [the] odds are very good that they're actually not going to be that different from each other."
"There are in fact at least a few different types of chemically distinct cannabis flower in the commercial marketplace that are statistically, clearly distinguishable from each other in terms of their chemical content," he said. "However, the labels that are used commercially— especially the indica, sativa, hybrid nomenclature—and to some extent, the strain names—those labels don't capture the diversity very well."
"They either do a very poor job of capturing it, or they do a kind of so-so job of capturing it," he said. "It's highly variable between the strain names. So even though there are some strain names that are reasonably consistent—more consistent than I expected them to be, frankly, when I set out to do this— they're still not perfectly consistent."
The study authors also said that there may be some untapped potential in diversifying the cannabis genetic pool, as many strains proved to be fairly homogenous despite the hundreds of constituents that can be found in marijuana plants.
"The founding fathers of cannabis research call it a pharmaceutical cornucopia because it produces so many different chemicals that interact with our bodies in different ways," Keegan said. "We are only scratching the surface."
The study's discussion section also offers a theory about how the marijuana labeling system became so discordant.
"Although the origins of this pattern are unclear, one hypothesis is that it echoes patterns of phytochemistry that may have been more distinctive prior to the long history of Cannabis hybridization in the US," the study says. "It is conceivable, for example, that certain cultivars commonly associated with 'Sativa' lineages may have historically displayed a chemotype reliably distinct from those in other lineages. Over time, hybridization and a lack of standardized naming conventions may have decorrelated chemotaxonomic markers from the linguistic labels used by cultivators."
The findings have big implications for the cannabis industry, especially as more state markets come online and congressional efforts to end prohibition persist.
"Legal THC-dominant Cannabis products are marketed to consumers as if there are clear-cut associations between a product's label and its psychoactive effects," the study says. "This is deceptive, as there is currently no clear scientific evidence for these claims and our results show that these labels have a tenuous relationship to the underlying chemistry."
The authors are recommending that the market take these findings into account and develop a new, updated system of labeling cannabis products—something similar to the Food and Drug Administration's (FDA) "nutrition facts panel" for food items.
"A farmer can't just pick up an apple and decide to call it a Red Delicious. A beer manufacturer can't just arbitrarily label their product a Double IPA," Jikomes said. "There are standards. But that is not the case for the cannabis industry."
Keegan added that the current situation is "like if your cereal box only showed calories and fat and nothing else. We as consumers need to be pushing for more information. If we do that, the industry will respond."
The study also addressed its limitations, including issues navigating marijuana research in the U.S. under the umbrella of federal prohibition.
To that point, there are efforts by federal agencies like the National Institute on Drug Abuse (NIDA) to promote studies despite the restrictions placed on researching Schedule I drugs like cannabis. Just last week, NIDA posted a notice seeking new, authorized suppliers of marijuana for research purposes.
For decades, NIDA has had just one direct marijuana supplier at the University of Mississippi because the Drug Enforcement Administration (DEA) had declined to expand the number of authorized producers. But the agency has finally ended that monopoly by approving new licensees.
Even the head of NIDA, Nora Volkow, said that she's personally reluctant to go through the onerous process of getting approval to study Schedule I drugs like marijuana. Volkow has been repeatedly pressed on cannabis research issues, as well as the agency's work with respect to other substances like kratom and various psychedelics.
With DEA's approval of additional marijuana manufacturers, advocates are hopeful that the diversity and quality of cannabis products will increase, even if it remains challenging for scientists to study Schedule I substances in general.
DEA has also been increasing annual production quotas for marijuana and other substances like psilocybin as demand from the research community has surged.
President Joe Biden signed a massive infrastructure bill last year that includes provisions aimed at allowing researchers to study the actual marijuana that consumers are purchasing from state-legal dispensaries instead of having to use only government-grown cannabis.
Meanwhile, NIDA also recently published a notice reaffirming its interest in supporting marijuana research, outlining the types of study proposals it hopes to fund and giving instructions to researchers on how to apply. NIDA said the guidance is informed by recommendations from a workgroup it set up to explore the issue in 2018.
Top Federal Drug Agency Seeks New Suppliers Of Marijuana For Research
Photo courtesy of WeedPornDaily.