Vaping Injury Outbreak Hasn't Hurt Marijuana Legalization Support, Gallup Poll Shows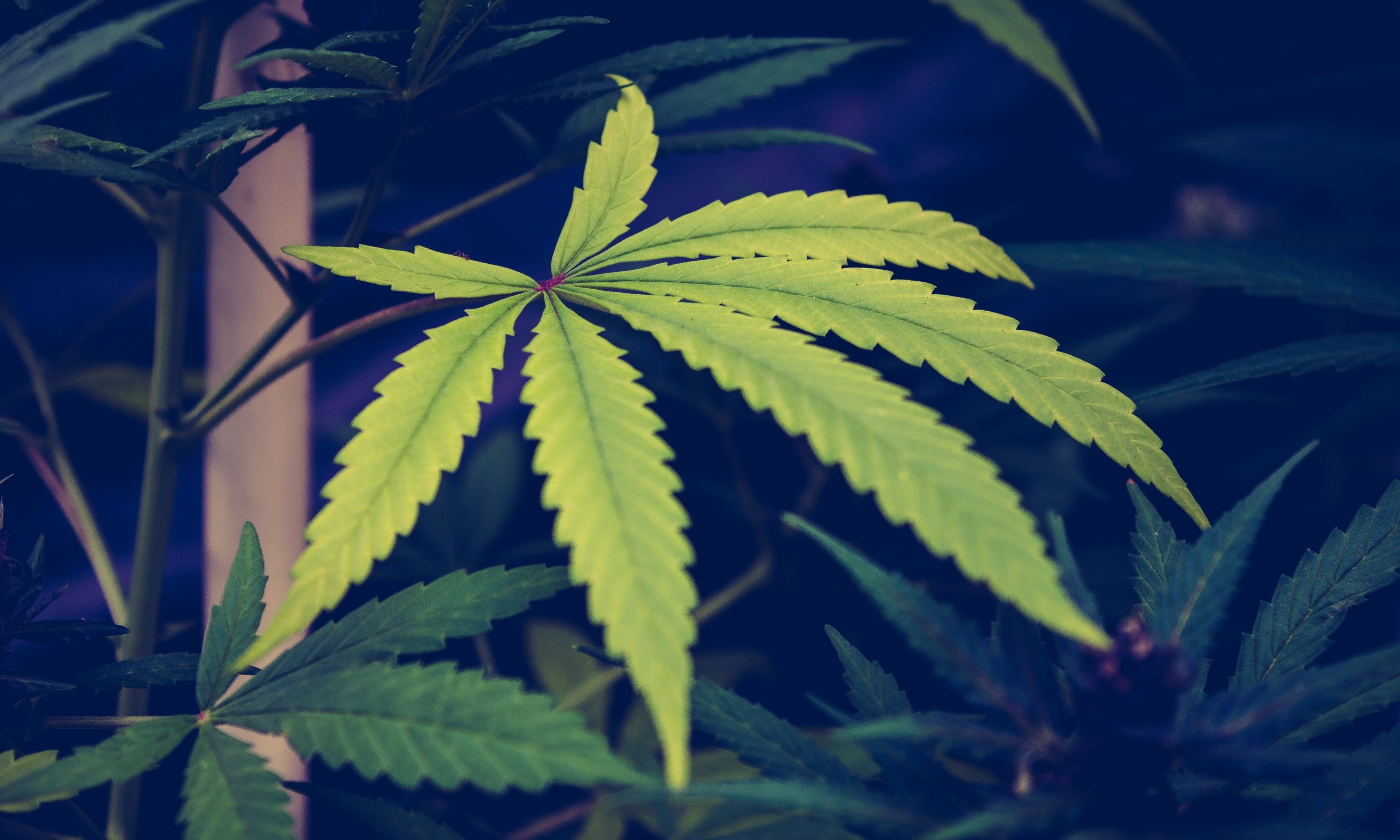 Two-thirds of Americans favor legalizing marijuana, according to a Gallup survey released on Wednesday.
The 66 percent support for ending cannabis prohibition is the same the polling firm found last year—indicating that supermajority backing for broad marijuana in the U.S. hasn't waned in the wake of a widespread outbreak of vaping-related injuries that prohibitionists have sought to pin on legalization.
From a broader perspective, American attitudes have shifted significantly toward cannabis reform over time. Gallup, which has been polling on legalization since 1969, found that support for the policy change was at just 36 percent in 2005.
"As public opinion has become increasingly pro-marijuana, so has state policy," Gallup's Jeffrey M. Jones wrote in an analysis of the latest figures.
Eleven U.S. states have now enacted legalization laws, with several others set to consider doing so in 2020 legislative sessions or on ballots next November.
Support in the new poll cuts across various demographic groups.
"There are essentially no meaningful differences in support for legal marijuana by gender, education, income, region and urban/suburban/rural residence—between 60% and 70% of subgroup members within those categories favor legalization," Jones wrote.
But there are significant differences across party lines.
While a majority of Republicans—51 percent—support legalizing cannabis, that's far lower than the 76 percent of Democrats and 68 percent of independents who favor the reform.
Every major Democratic presidential candidate—except former Vice President Joe Biden—now backs legalizing marijuana.
"President Donald Trump's preference for federal law is unclear, but he favors letting states set their own marijuana policies," Gallup said. "Although it appears unlikely Trump would change federal law to legalize or decriminalize marijuana during his presidency, it may not be long before a future president does so."
Trump, in fact, has expressed support for letting states set their own cannabis laws without federal interference and has indicated he would sign a bill to do so if one reached his desk, though he does appear to be less enthusiastic about the reform than some of his potential 2020 Democratic opponents.
A sizable majority of Americans in all age groups except those over 65 support legalization, according to the new survey, with seniors evenly split—49 percent for and against.
Americans under age 30 overwhelmingly support ending cannabis prohibition, with 81 percent on board.
"Majorities of major U.S. racial and ethnic subgroups endorse the legalization of marijuana, but blacks are more likely to hold this view than whites, while Hispanics show even less support," Gallup found.
The new numbers are from a survey Gallup conducted of 1,526 U.S. adults from October 1-13, amid near-daily news reports and health bulletins about hundreds of people experiencing severe lung injuries believed to be associated with vaping nicotine and/or cannabis products.
Prohibitionist organization Smart Approaches to Marijuana and other anti-legalization figures such as Rep. Andy Harris (R-MD) have argued that the outbreak is a reason to slow down efforts to reform state and federal cannabis policies.
Halt any legislation that will greatly expand the marijuana industry's sales of potentially fatal products, including the SAFE Banking Act.

— SAM (@learnaboutsam) October 21, 2019
But while a small handful of affected people have said they purchased vaping products from legal cannabis dispensaries, health officials have not established a link between those devices and their illnesses, and most injured individuals appear to have used unregulated marijuana preparations from unlicensed sources.
"Let me clarify, for the lung injury outbreak, while the vast majority report using THC-containing pre-filled cartridges, they report getting them from informal sources or off the street, not necessarily from licensed dispensaries," a top Centers for Disease Control and Prevention official said in response to a question from Harris during a hearing last week.
In August, U.S. Surgeon General Jerome Adams issued an advisory warning against the potential harms of using cannabis and has since consistently taken to Twitter to share his concerns about legalization.
These factors don't seem to have given many voters pause about moving ahead with the policy change, however.
"A supermajority of Americans support the outright legalization and regulated sale of marijuana, despite all of the negative press and unwarranted fear-mongering by the surgeon general in recent weeks," NORML Political Director Justin Strekal said.
Legalization advocates have argued that injuries seemingly tied to illegal vaping products are a key reason to regulate cannabis supplies, which they say can only be effectively accomplished under federal legalization.
"In order to best produce a successful consumer marketplace that addresses safety protocols for vaping products and other legitimate concerns, we must end the policy of prohibition nationwide and assess best practices for regulatory structures," Strekal said.
Even former Food and Drug Administration Commissioner Scott Gottlieb, who has regularly expressed concerns about cannabis use, has suggested in recent weeks that Congress move to change marijuana's scheduling status and begin regulating its supply.
While Gallup noted that the year-over-year growth in support seen in recent annual surveys seems to have "halted for the time being," the firm indicated that solid backing from the youngest U.S. adults indicates that legalization is the future.
"Given generational differences in support for legalizing marijuana use, it is likely the percentage who endorse making marijuana use legal will continue to expand in the years ahead," Jones wrote. "Even if support has leveled off for the time being, it remains solidly above the majority level, and has created a public opinion environment that is conducive to more states adopting pro-marijuana policies."