Biden Will Be A 'Constructive Player' On Marijuana Reform, Congressman Predicts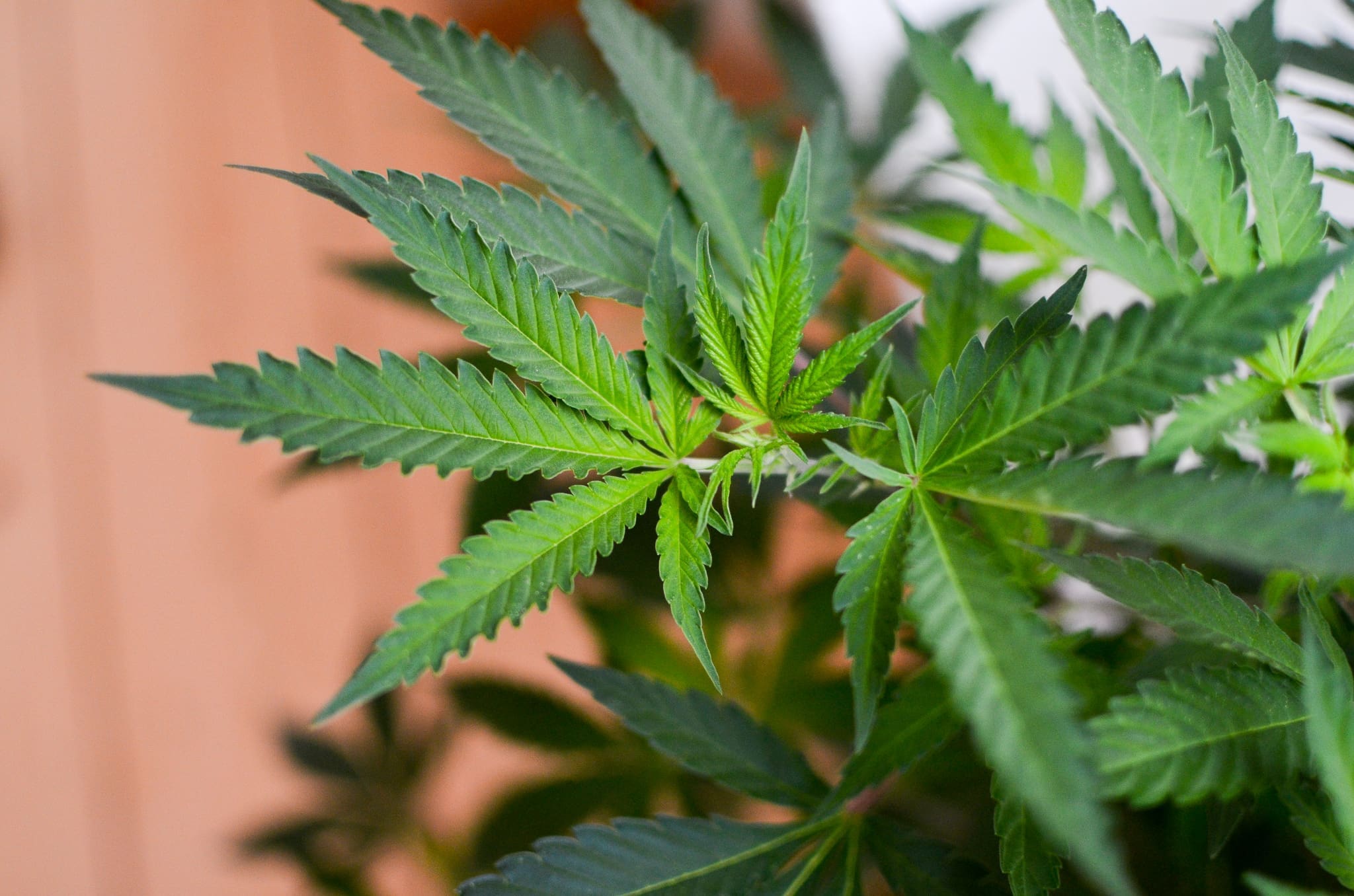 Rep. Earl Blumenauer (D-OR), a chief advocate for marijuana reform in Congress, told Marijuana Moment in a new interview that sees the finish line to get a comprehensive legalization bill through the House coming up in the near future.
And in the meantime, he's secured another victory in the House after his spending bill amendment to protect all state, territory and tribal cannabis programs from federal intervention cleared the chamber in a notably bipartisan vote this month.
While the congressman is focused on advancing federal marijuana policy change, he's also paying close attention to broader drug policy reform movements that have materialized in his home state of Oregon, where voters will be deciding on historic ballot measures to decriminalize all illicit drug possession and legalize psilocybin mushrooms for therapeutic purposes this November.
Blumenauer is supportive of all these efforts, he said. Congress might be generally preoccupied with coronavirus relief and policing reform legislation, but he's working behind the scenes to see through his step-by-step blueprint to end federal marijuana prohibition—while maintaining a focus on racial equity for communities targeted by the war on drugs.
In a phone interview, the Cannabis Caucus co-chair discussed his work on marijuana policy, his thoughts on presumptive Democratic presidential nominee Joe Biden's ongoing opposition to legalization, drug reform beyond cannabis and more.
Marijuana Moment's Patreon supporters can listen to the audio recording of our conversation with Blumenauer. In addition to the topics covered in this publicly available writeup of the interview, the congressman also talks about reports that the House could vote on a standalone bill to deschedule cannabis next month and how that could procedurally happen.
The exclusive audio clip is available for supporters who help make our cannabis journalism possible with monthly pledges of $10 or more.
The following interview has been lightly edited for length and clarity.
Marijuana Moment: To start things off, I wanted to hear about next steps since the House passage of your amendment to protect state marijuana laws from federal interference.
Earl Blumenauer: We were quite pleased with the vote… The next steps as far as I'm concerned, first and foremost, we've been working so that the racial justice package should include legalization of cannabis. The latest year's statistics were available, over 700,000 people were arrested or cited for something that now more than two-thirds of the American public thinks should be fully legal. That point of intersection has a whole host of negative consequences for black lives. And I've been pretty relentless arguing that this needs to be in the justice package. Now, this was the result, as you know, of black leadership and I respect them. I have quietly lobbied that this be included.
I've taken it to the caucus, saying, 'remember this.' It is probably the single most profound thing we could do to protect black lives. I mean, there are repeated examples of where a point of contact with police for cannabis goes bad with tragic consequences. Even if it doesn't result in some sort of violent altercation, getting primarily black young men involved with the criminal justice system is not a healthy circumstance, particularly when there's no reason for it to happen.
We're arguing that it's time. We also have, as you know, seen the passage of the MORE Act through the Judiciary Committee. It's actually ready to come to the floor. And so I'm lobbying to not go through the other subsequent referrals of other committees. But let's just bite the bullet and pass this. I think this is something that is supported. I know it's supported by the chair of the Judiciary Committee, and we have areas of support for the legislation from Commerce and Ways and Means, arguing we just cut to the chase and get this passed.
We've got the SAFE Banking Act that House leadership was kind enough to make part of our last COVID package and sent to the Senate in the HEROES Act—a relatively small step and it is strongly supported by a number of Republicans in the Senate. This is something that will make a big difference to allow the industry to be able to function normally. It's of particular interest to the smaller operators—people who are literally the mom and pop, many minority license holders. It's really tough for them to go through the rigmarole. We're working, taking care of the banking, supporting our amendment in the appropriations process and arguing that this ought to be included in the package for racial justice.
MM: Have you been talking to any Senate offices about introducing identical language to your protect-states amendment in their chamber's version of the Justice Department spending bill?
EB: I have not yet, but I'm planning on it.
MM: I think you might agree with me that one of the more surprising vote flips this year compared to last came from Rep. Debbie Wasserman Schultz (D-FL), the former Democratic National Committee chair. We observed you have a fairly animated conversation with the congresswoman on the House floor just prior to her vote—is there anything you can share about the arguments you made that might've convinced her to vote favorably?
EB: You know, I don't feel that it's useful to talk about conversations with colleagues. This has been an area that Debbie and I have talked about over the years, just in terms of substance, but I don't really have any comment.
Marijuana Moment asked Blumenauer about our recent report about congressional leaders' plans to advance a cannabis descheduling bill to the House floor in September.
The congressman's answers to that question, and the full audio of our interview, are available exclusively for Marijuana Moment supporters pledging at least $10/month on Patreon.
MM: Advocates were disappointed last month when the Democratic National Committee's platform committee rejected an amendment to add legalization as a 2020 party plank. What's your reaction to that vote?
EB: I'm not particularly concerned. The way that we're going to be able to end the failed prohibition of cannabis is with legislation. Party platforms, I'm sorry, I've been to a number of national conventions. I've never read a platform all the way through. I've never seen a platform drive legislative achievement. Occasionally, there are things that are in the platform that are targets for weird ads. But platforms? No, I'm sorry, I'm not going to waste any time and energy on the platform.
The majority of people on that platform committee actually support what we're trying to do. I think you're going to see, in the course of the next couple months, it's going to be clear that the Democratic Party supports ending the failed policy of prohibition. I'm quite confident of that and I'm not worried at all about that hiccup. I spent no time on it and don't think it's worth it. I think the things we're working on in terms of moving legislation for research, for banking, for ending prohibition, those are the things that matter, and we can actually get them enacted this Congress.
MM: There are some who suspect delegates on the panel felt pressured to vote against it because former Vice President Biden remains opposed to the policy change. What message would you send him on the need to embrace legalization, especially given supermajority support among Democrats?
EB: I have had conversations with team Biden, talking about the overwhelming support for ending the failed prohibition of marijuana. I've talked about the political support. I've talked about the criminal justice implications. And I've had some encouraging conversations. I think at the end of the day, I don't think the vice president is going to be opposed to full legalization.
I think when we get to the point where there's a Biden administration, which I desperately hope for, I don't think there's going to be any interference with what we're doing on the federal level and the state level. I have absolute confidence in that.
Let me just say, the vice president has a long and detailed policy history on hundreds and thousands of issues, and we've watched the vice president really be engaged this last year. I've been impressed with his genuine effort to understand issues. I've seen overwhelming evidence that he and his team are getting behind looking at a variety of things. I've witnessed a degree of flexibility and willingness to take in new information and new circumstances. You're seeing it on an ongoing basis.
I have no doubt that when all is said and done, the Biden administration and a Biden Department of Justice will be a constructive player.
EB: Well, he can check with some of his own endangered Republicans and ask whether or not it's "germane." I mean, cannabis was deemed, in state after state, an essential service. We're talking about $10 billion or more in terms of economic activity. We've already talked about the challenges in terms of the safe banking implications. It is real life medicine for millions of people. And the notion that somehow this is just arts and crafts, this is a tangential issue—this is from the guy who stuffed in to the first COVID relief package completely unrelated, $140 billion tax break for people who made a minimum of a half-million dollars, with no showing of impact from the COVID-19 crisis, and he's going to talk about germaneness? I think there's a little bit of chutzpah there.
Being able to help this industry stabilize and thrive, reducing a serious public safety threat by having people conduct transactions with duffel bags full of $20 bills, which is an invitation for money laundering, theft, tax evasion. It's insane and everybody agrees. I was pleased that our leadership took a bill that passed with overwhelming bipartisan support. It wasn't just that every Democrat but one voted for it. It was 40 percent of the Republicans. There aren't very many items that would actually help people that have that measure of support.
Finally, I would just note that there are lots of things that Leader McConnell has said. He didn't want to give any help to state and local governments. Let the states go bankrupt, I believe was his prescription. I think what you've seen is that the Senate understands that Democrats are united and that we have a stronger position in terms of doing things that will make a difference for the economy and the health of citizens. He's got a pretty weak hand. And I don't take that talk seriously. I mean, it's not gonna be easy and he has not been helpful except for his Kentucky hemp growers. So you take your help where you get it.
MM: There are two non-marijuana drug policy reform initiatives that qualified for the ballot in your state of Oregon: drug decriminalization and psilocybin legalization for therapeutic use. What can tell me about any plans you have, if any, to help build support for the measures ahead of November?
EB: I think they both have strong merit. I'm going to be making my position clear. I will probably put a voters pamphlet page in, do a little social media, maybe some advertising. I think that the notion of decriminalizing drug use as distinct from legalizing—but dealing with decriminalization, dealing with psilocybin in terms of the research and therapeutic aspects, I think the more attention people pay, the better off we are. And I think it's important to allow voters to be heard, and I'm certainly going to share my strong feeling that this is a step forward.
Become a Marijuana Moment supporter on Patreon with a monthly pledge of $10 or more to hear our conversation with Blumenauer and to support our ongoing cannabis journalism that helps to keep you informed about key developments.
Tulsi Gabbard Talks CBD For Military Members, Biden's Legalization Opposition And Congressional Retirement
Photo courtesy of Philip Steffan.
Seattle City Council Takes First Step Toward Decriminalizing Psychedelic Plants And Fungi
A Seattle City Council committee considered a resolution on Friday that would decriminalize a wide range of activities around psychedelic drugs, including cultivation and sharing with others, by declaring those activities among the city's lowest law enforcement priorities.
The council's Public Safety and Human Services Committee heard comments from the proposal's supporters, including Councilmember Andrew Lewis and the advocacy group Decrim Nature Seattle. While the panel did not vote on the draft resolution, Councilmember Lisa Herbold, who chairs the committee, said the full City Council will likely take up the measure in coming weeks.
"Hopefully the city—as tends to be the case on many impactful progressive issues in the state of Washington—can lead the way on setting the table for an important conversation many communities around the country are having," Lewis, who introduced the measure, said at the meeting.
As introduced, the proposed resolution expresses the City Council's support for what it calls "full decriminalization" around psychedelics used "in religious, spiritual, healing, or personal growth practices." It would apply to plants or fungi that contain substances "including, but not limited to" psilocybin mushrooms, ayahuasca, igoba and mescaline, though it would not include the peyote cactus.
If adopted, the resolution would declare "that the investigation, arrest, and prosecution of anyone engaging in entheogen-related activities…should be among The City of Seattle's lowest enforcement priorities" and request that the Seattle Police Department "move towards the formal codification and adoption of that practice as departmental policy."
It would further express the council's intent to analyze the city's municipal "to determine what changes would be necessary to protect from arrest or prosecution individuals who cultivate entheogens." Those changes would be made through a subsequent city ordinance.
It's already city policy neither to detain nor arrest individuals caught with psychedelics, nor to confiscate those substances, the resolution says—the result of a state Supreme Court decision earlier this year. But other activity, including cultivation and distribution, remain punishable by arrest and incarceration.
Supporters say there are compelling reasons to expand decriminalization beyond simple possession: The resolution points to the disproportionate impact of the drug war on people of color and low-income communities, calling decriminalization "an effort to begin to correcting the irreparable harm." It also acknowledges the emerging potential of psychedelics, in conjunction with therapy, to treat a variety of mental health conditions, including depression and anxiety, post-traumatic stress disorder (PTSD), end-of-life anxiety, substance use-disorder and others.
The resolution was inspired in part by the City Council's interest in reducing opioid-related deaths. In June, Lewis Herbold formally asked a task force to examine "public policy governing psychedelic medicines" as a way to combat the overdose epidemic. Late last month, the task force came back with recommendations that the city decriminalize psychedelics and consider removing criminal penalties around all drugs.
At the same time, the advocacy group Decrim Nature Seattle (DNS) has been lobbying the council to make the policy change around plant- and fungi-derived psychedelics. The group began its work two years ago, and in May it submitted a draft ordinance to Lewis's office at the councilmember's request. Members have also appeared regularly at council meetings to urge the policy change.
Lewis told Marijuana Moment this month that it's his "personal goal" to introduce an ordinance to decriminalize psychedelics by the end of this year. "And frankly, if there's sort of a consensus and there's lightning in a bottle, I don't think it's inconceivable that an ordinance could be passed this year," he said. "I think it's actually pretty reasonable."
In an email to Marijuana Moment ahead of Friday's committee meeting, Tatiana Luz Quintana, DNS's co-director and co-chair of education and outreach, said the group expects the resolution "will prepare the council to spend time creating a work plan to address full decriminalization, meaning possession, cultivation, social sharing (non-monetary exchange) and community-based healing and ceremony."
"The implications of this policy change would be long lasting," Quintana said. "Within Seattle, after these reforms, many people who operate in the underground will be more free to advertise their services. Decriminalization will also promote a consciousness shift in the public, increasing exposure to conversations around psychedelics, helping to break the ice and break down stigmas, and create an environment ripe for integrating these substances into our culture."
DNS said the change will allow Seattle to establish best practices, including around education and community-based healing. Advocates also presented to the City Council committee a sign-on letter in support of decriminalization signed by more than 40 area healthcare professionals.
The policy change would not apply to peyote, which is excluded from its definition of entheogens due to the cactus's special cultural significance to certain Native American peoples and the ongoing effort to protect the plant. Peyote matures slowly and is currently categorized by conservationists as "vulnerable" after an uptick in illicit harvesting. The cactus, native to Mexico and parts of the American Southwest, has no federal protection in the U.S., while in Mexico it can be harvested legally only by Indigenous groups.
Both the city resolution and the opioid task force recommendations also call for psychedelics reform at the state level. The resolution says the city's Office of Intergovernmental Relations add to its agenda for the 2022 legislative session "support for full decriminalization of entheogens at the state level, including the drafting of legislation that could be sponsored by a state legislative representative."
Like much of the rest of the country, Washington State is contemplating major changes in how it treats drug use. Earlier this year, lawmakers considered legislation that would have removed all penalties for possession of relatively small, "personal use" amounts of drugs and instead invested in treatment and recovery services. While that bill died in committee, lawmakers from both parties acknowledged at the time that the state's drug control apparatus was broken.
Shortly thereafter, the state Supreme Court overturned Washington's felony law against drug possession completely, sending lawmakers scrambling to replace the law. Ultimately they approved a modest reform, reducing the state's felony charge for drug possession to a misdemeanor and earmarking more money for treatment.
Earlier this month, advocates announced a push to put a measure on Washington's 2022 ballot that would decriminalize all drugs and invest state money in treatment and recovery.
Jurisdictions across the country are increasingly removing or reducing penalties around drug possession and consumption, especially when it comes to psychedelics. Since Denver in 2019 became the first U.S. city to decriminalize psilocybin mushrooms, a number of states and municipalities have made similar changes to dismantle the drug war.
Oregon voters passed a pair of initiatives last November to legalize psilocybin therapy and decriminalize possession of all drugs. On the local level, activists in Portland are mounting a push to have local lawmakers pass a resolution decriminalizing the cultivation, gifting and ceremonial use of a wide range of psychedelics.
Washington, D.C. voters also approved a ballot measure last year to deprioritize enforcement of laws criminalizing psychedelics.
In California last week, activists were cleared to begin collecting signatures for a historic initiative to legalize psilocybin mushrooms in the state. Oakland and Santa Cruz have already enacted psychedelics decriminalization.
Detroit currently stands to become one of the next major cities to decriminalize psychedelics, with the reform proposal making the local ballot for this November.
Elsewhere in Michigan, the Ann Arbor City Council has already elected to make enforcement of laws prohibition psychedelics like psilocybin, ayahuasca and DMT among the city's lowest priorities—and lawmakers recently followed up by declaring September Entheogenic Plants and Fungi Awareness Month. Advocates have also introduced a reform resolution to the Grand Rapids City Council.
Massachusetts cities that have enacted the policy change include Northampton, Somerville and Cambridge. In July, state lawmakers heard testimony about a bill to create a task force charged with studying the implications of legalizing psychedelics like psilocybin and ayahuasca.
The governor of Connecticut recently signed legislation recently that includes language requiring the state to carry out a study into the therapeutic potential of psilocybin mushrooms.
Texas also recently enacted a bill to require the state study the medical benefits of psychedelics for military veterans.
A New York lawmaker introduced a bill in June that would require the state to establish an institute to similarly research the medical value of psychedelics.
The Maine House of Representatives passed a drug decriminalization bill this year, but it later died in the Senate.
In Oakland, the first city where a city council voted to broadly deprioritize criminalization of entheogenic substances, lawmakers approved a follow-up resolution in December that calls for the policy change to be adopted statewide and for local jurisdictions to be allowed to permit healing ceremonies where people could use psychedelics.
Meanwhile, Denver activists who successfully led the 2019 campaign to make the city the first in the U.S. to decriminalize psilocybin possession have set their eyes on broader reform, with plans in the works to end the criminalization of noncommercial gifting and communal use of the psychedelic.
In a setback for advocates, the U.S. House of Representatives recently voted against a proposal from Rep. Alexandria Ocasio-Cortez (D-NY) that would have removed a spending bill rider that advocates say has restricted federal funds for research into Schedule I drugs, including psychedelics such as psilocybin, MDMA and ibogaine. However, it picked up considerably more votes this round than when the congresswoman first introduced it in 2019.
Report provisions of separate, House-passed spending legislation also touch on the need to expand cannabis and psychedelics research. The panel urged NIDA to support expanded marijuana studies, for example. It further says that federal health agencies should pursue research into the therapeutic potential of psychedelics for military veterans suffering from a host of mental health conditions.
There was an attempt by a Republican congressman to attach language into a defense spending bill that would promote research into psychedelics therapy for active duty military members, but it was not made in order in the House Rules Committee this week.
Report provisions of separate, House-passed spending legislation also touch on the need to expand cannabis and psychedelics research. The panel urged NIDA to support expanded marijuana studies, for example. It further says that federal health agencies should pursue research into the therapeutic potential of psychedelics for military veterans suffering from a host of mental health conditions.
NIDA also recently announced it's funding a study into whether psilocybin can help people quit smoking cigarettes.
There was an attempt by a Republican congressman to attach language into a defense spending bill that would promote research into psychedelics therapy for active duty military members, but it was not made in order in the House Rules Committee this week.
In May, lawmakers in Congress filed the first-ever legislation to federally decriminalize possession of illicit substances.
Read the full Seattle psychedelics decriminalization resolution below:
House Committee Will Vote On Federal Marijuana Legalization Bill Next Week, Days After Banking Reform Advances
Photo courtesy of Wikimedia/Mädi.
House Committee Will Vote On Federal Marijuana Legalization Bill Next Week, Days After Banking Reform Advances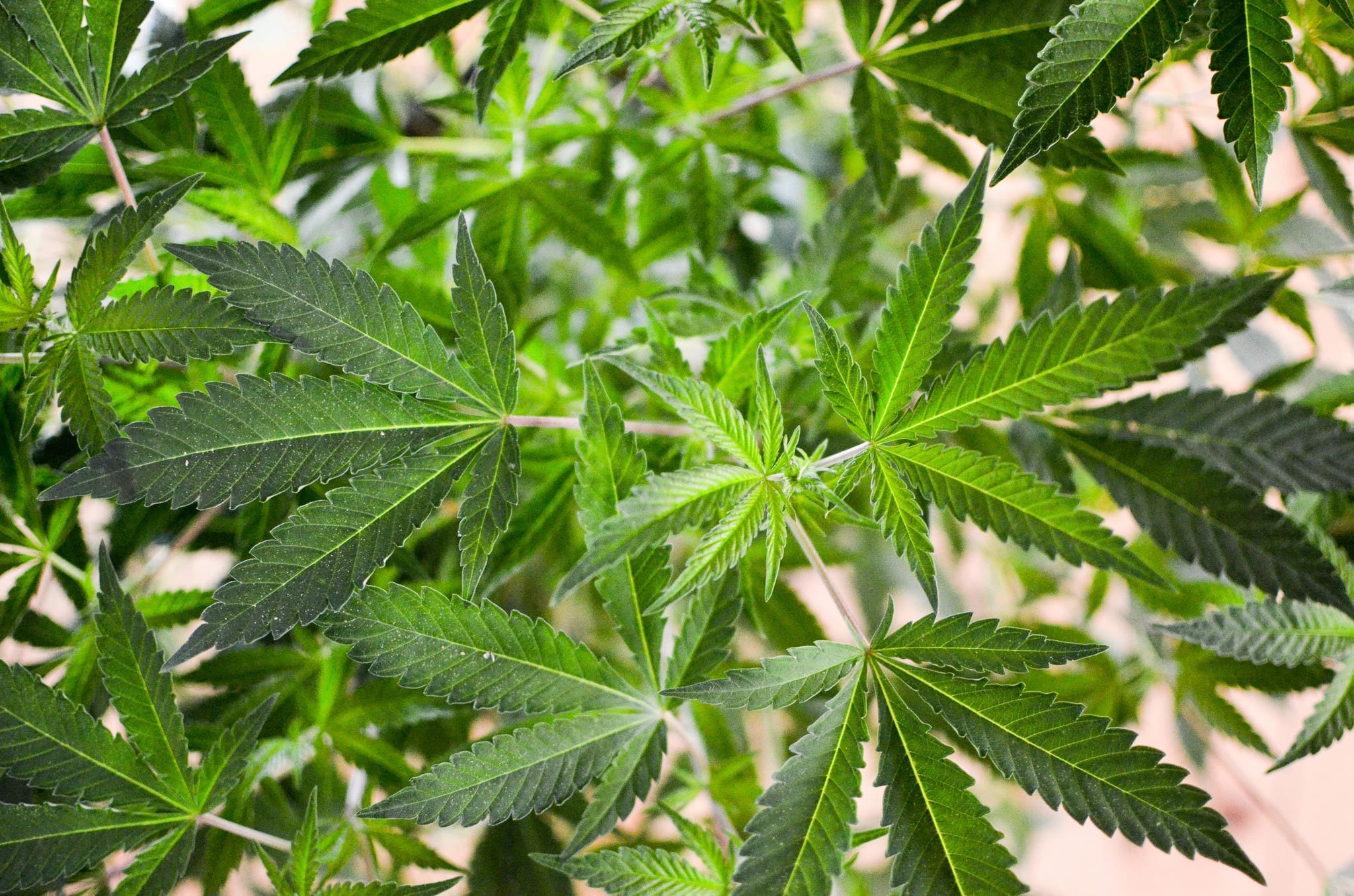 A bill to federally legalize marijuana will be voted on by the House Judiciary Committee next week, the panel announced on Friday.
The development comes one day after the House voted in favor of a defense spending bill that includes an amendment that would protect banks that service state-legal cannabis businesses from being penalized by federal regulators.
Judiciary Committee Chairman Jerrold Nadler's (D-NY) Marijuana Opportunity, Reinvestment and Expungement (MORE) Act will receive a markup on Wednesday. The panel will consider a dozen pieces of legislation during the meeting, according to a press release. That includes his bill to "decriminalize marijuana federally and invest in communities that have been disproportionately harmed by the War on Drugs," Nadler said.
"Many of these bills were reported out of the committee and passed by the full House of Representatives last Congress, and I look forward to working with all my colleagues once again to get these bills through Congress and on to the president's desk," the chairman said.
Nadler's cannabis legislation passed the House last year but did not advance in the Senate under GOP control. This time around, advocates are optimistic that something like the chairman's bill could be enacted now that Democrats run both chambers and the White House, and as more states are moving to enact legalization.
The legislation would remove marijuana from the Controlled Substances Act (CSA), allow people with cannabis convictions to have their records expunged and create a federal tax on marijuana with the revenue going to support community reinvestment and other programs.
It also contains language to create a pathway for resentencing for those incarcerated for cannabis offenses, protect immigrants from being denied citizenship over marijuana and prevent federal agencies from denying public benefits or security clearance due to its use.
"We are excited to see Chairman Nadler and House leadership move forward once again with passing the MORE Act," Justin Strekal, political director of NORML, said. "Public support and state-policy demand for repealing federal marijuana criminalization has never been higher and Congressional action on this legislation is long overdue. The days of federal marijuana prohibition are numbered."
There's been some contention between advocates and stakeholders on which reform should come first: the bipartisan banking legislation that's cleared the House in some form five times now or the comprehensive legalization bill that passed the chamber for the first time late last year.
Legalization advocates do want to see legislation from Rep. Ed Perlmutter (D-CO) become enacted, as there are public safety problems caused by all-cash businesses and it would take an important step toward normalizing the growing industry. But social equity-minded activists argue that advancing the incremental reform first would mainly benefit large marijuana businesses without addressing the harms of cannabis criminalization.
The fate of the banking proposal will likely be decided in conference with the Senate, which has not included the policy change in its National Defense Authorization Act (NDAA) and where key lawmakers have insisted that they will push for broader reform before allowing the incremental change to be enacted.
Separately, Senate Majority Leader Chuck Schumer (D-NY), Finance Committee Chairman Ron Wyden (R-OR) and Sen. Cory Booker (D-NJ) are also leading the charge on a legalization bill in their chamber. But weeks after a public comment period on a draft version of the proposal closed, finalized text has yet to be formally filed—and it's far from certain that Schumer will be able to find enough votes to advance the comprehensive reform through his chamber.
It should be noted that President Joe Biden remains firmly opposed to adult-use marijuana legalization. While he supports more modest reforms such as decriminalizing cannabis, expunging prior records and letting states set their own marijuana policies, there's an open question about whether he would be moved to sign a broad bill like the MORE Act or the Senate legalization legislation should such a proposal reach his desk.
With respect to the MORE Act, the latest version does not include language that was added just before last year's House floor vote that would have prevented people with previous cannabis convictions from obtaining federal permits to operate marijuana businesses. That was a contentious provision that appeared at the last minute and which advocates strongly opposed.
And whereas the the prior version of the legislation contained language to help economically disadvantaged people enter the legal marijuana market, that language was revised to extend Small Business Administration (SBA) aid—such as loans, financial literacy programs and job training—to help people who have been harmed by the war on drugs pursue business opportunities in any industry, not just cannabis.
Advocates are encouraged by the new revisions to the bill, but there are still additional components they hope to see changed as it goes through the legislative process. For example, they also took issue with provisions added to the MORE Act prior to last year's vote that would have stipulated that cannabis can still be included in drug testing programs for federal workers.
The current version of the MORE Act has 66 cosponsors, including seven lawmakers that signed on this week. All are Democrats.
Separately, a proposal to federally deschedule marijuana that does not include social equity components was filed by a pair of Republican congressmen in May.
Feds Fund Study Into Whether Psilocybin Can Help People Quit Smoking Cigarettes
Photo courtesy of Philip Steffan.
More Banks Say They're Working With Marijuana Businesses, Federal Report Shows As Lawmakers Advance Reform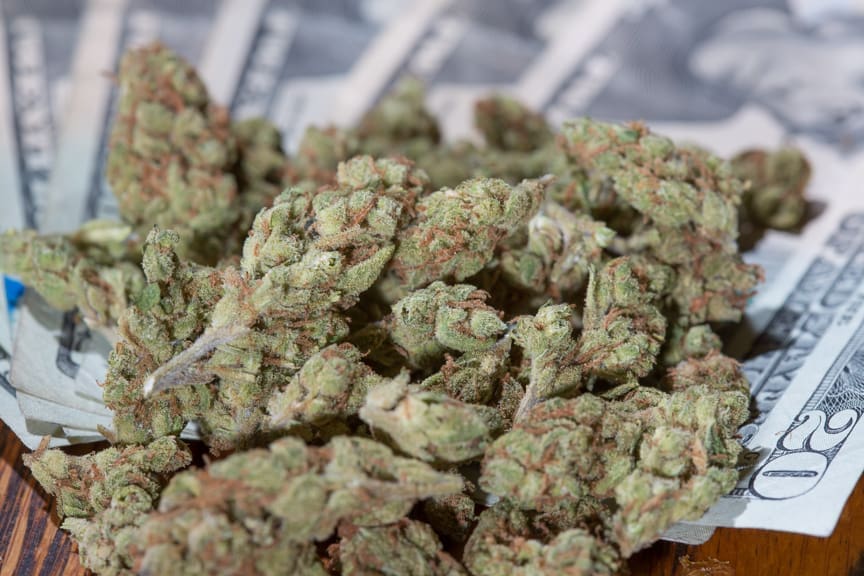 The number of banks and credit unions reporting that they work with marijuana businesses ticked up last quarter, according to new federal data.
As of June 30, there were 706 financial institutions that had filed requisite reports saying they were actively serving cannabis clients. Thats up from 689 in the previous quarter but still down from a peak of 747 in late 2019.
The new figures released by the Financial Crimes Enforcement Network (FinCEN) come amid a congressional push to protect banks and credit unions that work with the cannabis industry from being penalized by federal regulators.
While there's 2014 FinCEN guidance in place meant to help financial institutions navigate the space, lawmakers want to enact clear, statutory protections. And that would be accomplished through House-passed standalone legislation, or an amendment that was attached to a defense spending bill this week.
Until then, there's still reluctance within the banking sector when it comes to servicing businesses that work with a Schedule I controlled substance, and that's reflected in the relatively low number of depository institutions that actually follow the guidance and take on cannabis clients.
Last year saw a significant and consistent drop in the number of banks and credit unions that reported having marijuana accounts, but those figures began to stabilize this year.
"Short-term declines in the number of depository institutions actively providing banking services to marijuana-related businesses (MRBs) may be explained by filers exceeding the 90 day follow-on Suspicious Activity Report (SAR) filing timeframe," FinCEN, which is part of the Treasury Department, said. "Several filers take 180 days or more to file a continuing activity report. After 90 days, a depository institution is no longer counted as providing banking services until a new guidance-related SAR is received."
Past reports from the agency had noted that it stopped including hemp-only businesses in its quarterly reports since the crop was federally legalized under the 2018 Farm Bill, which could account for at least some of the drop depicted in earlier data, but that language does not appear in this latest report.
Also, FinCEN didn't mention the potential impact of the coronavirus pandemic on marijuana banking trends this time.
As of the end of last quarter, there were 518 banks and 188 credit unions reporting active marijuana clients, according to the federal agency.
When it comes to the prospects of enacting cannabis banking reform, stakeholders are encouraged by the inclusion of the Secure and Fair Enforcement (SAFE) Banking Act in the must-pass National Defense Authorization Act (NDAA) and hope that will be the vehicle to finally provide safeguards to the financial sector.
But while the issue is bipartisan, the proposal will face challenges in the Senate, where key leaders have insisted that comprehensive legalization should advance first before lawmakers enact a policy change that's viewed as principally favorable to the industry.
Sen. Cory Booker (D-NJ), for example, has said that he "will lay myself down" to block any other senators who seek to pass marijuana banking legislation before the body approves comprehensive cannabis reform like the federal legalization bill he unveiled alongside Senate Majority Leader Chuck Schumer (D-NY) and Senate Finance Committee Chairman Ron Wyden (D-OR).
—
Marijuana Moment is already tracking more than 1,200 cannabis, psychedelics and drug policy bills in state legislatures and Congress this year. Patreon supporters pledging at least $25/month get access to our interactive maps, charts and hearing calendar so they don't miss any developments.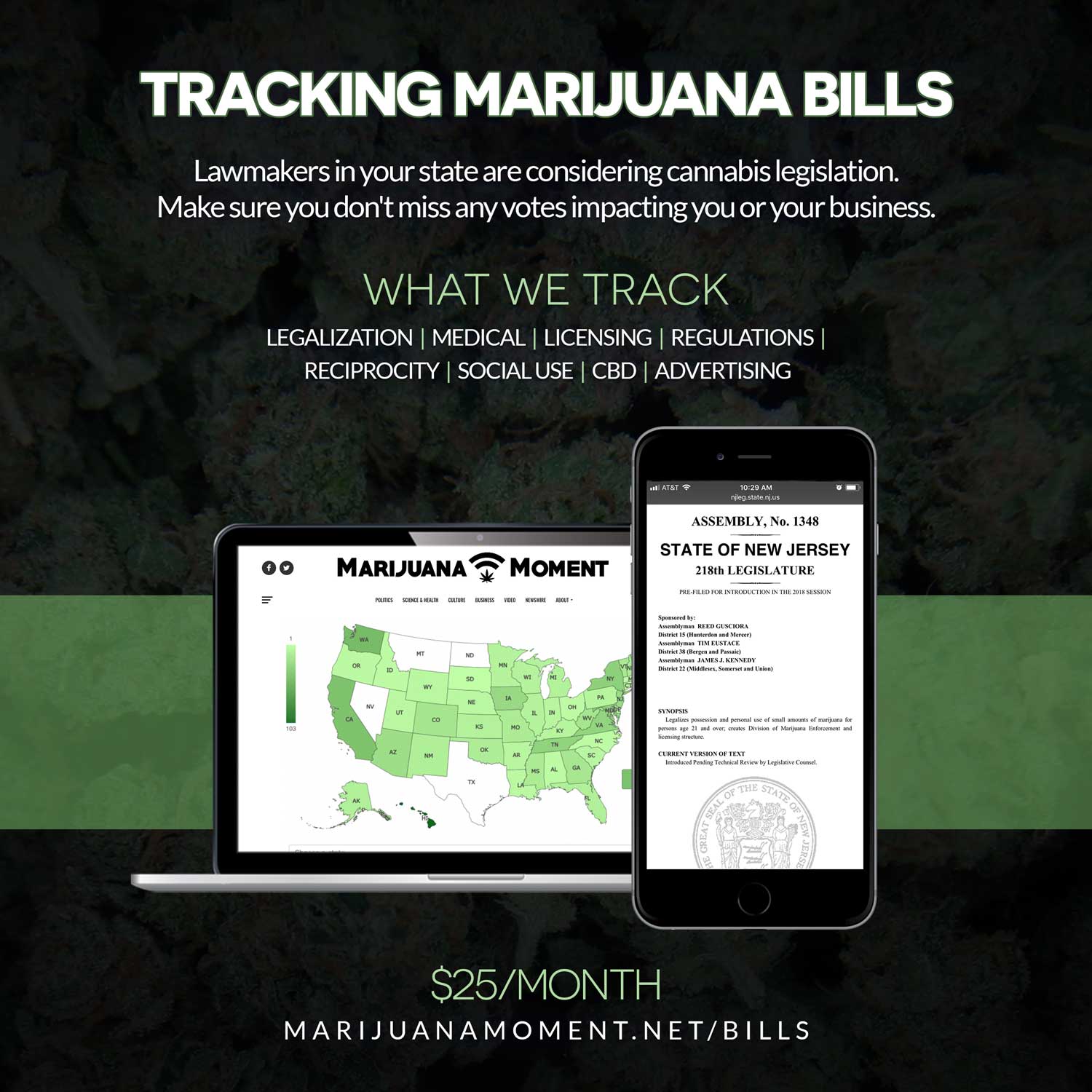 Learn more about our marijuana bill tracker and become a supporter on Patreon to get access.
—
Rep. Ed Perlmutter (D-CO), chief sponsor of the SAFE Banking Act, spoke with Marijuana Moment about the process moving forward in a phone interview on Wednesday. He said he is optimistic about the measure's prospects with NDAA as the vehicle, though he conceded that he hadn't spoken with Schumer or other key senators who are actively finalizing the legalization legislation.
"I think the fifth time is the charm," he said. "I mean, obviously, we still have to do some work to make sure that it remains part of the NDAA as the House and the Senate go to conference. So we still have work to do with the Senate to make sure that it remains part of it. But I think that it will."
"I mean, the fact that it deals with cartels and national security, on top of the need for the public safety piece of this thing, I think that we'll be able to convince the conference committee and the conferees generally to keep it in," he said. "But we still have work to do."
Most Kansas City Government Workers Will No Longer Face Pre-Employment Marijuana Tests Following City Council Vote