Marijuana Legalization Opponents Ask Courts To Overturn Voters' Will In Several States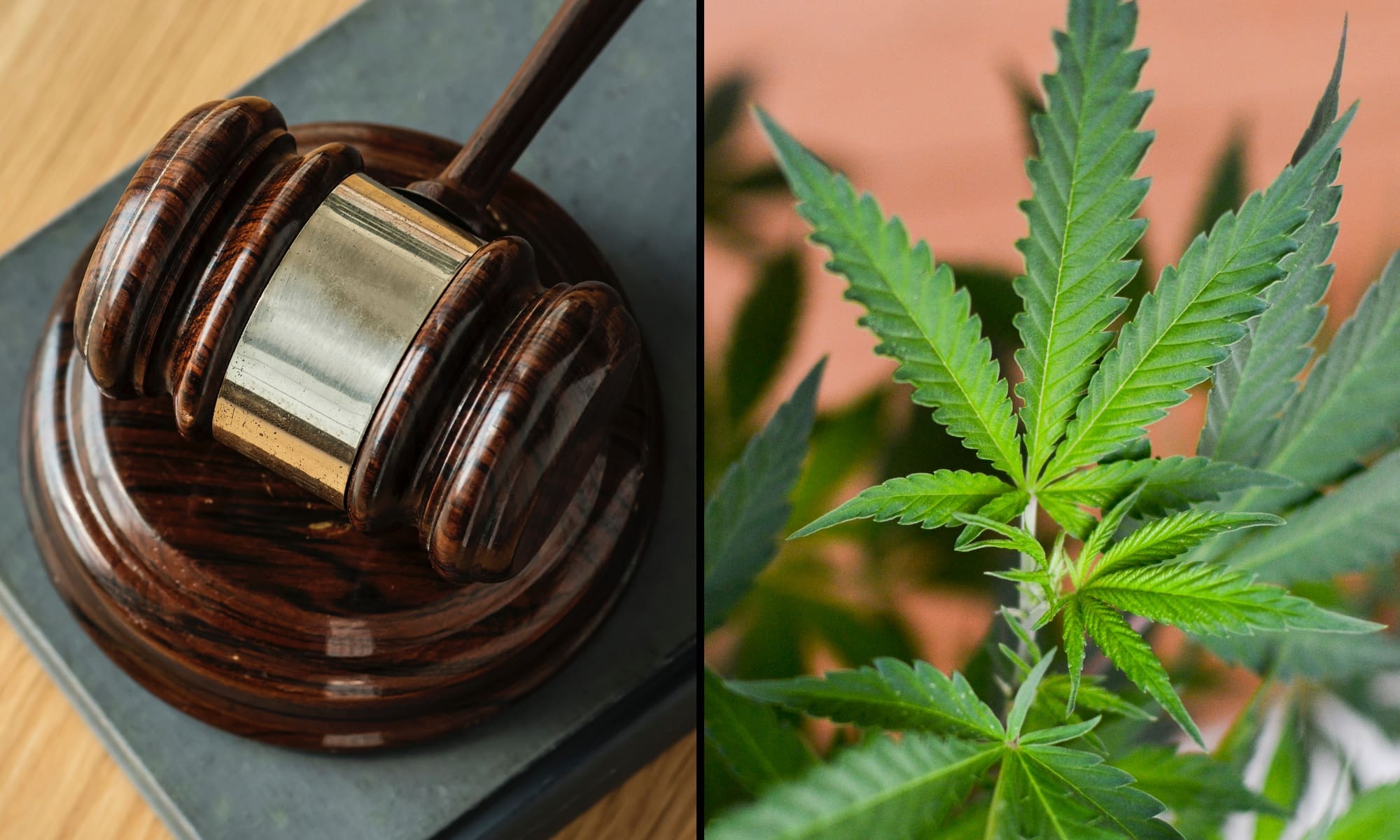 Unable to sway public opinion and persuade voters to reject marijuana legalization on Election Day, prohibitionists have taken a different new in their efforts to block state-level reform: litigation.
In three states, there are lawsuits pending that seek to overturn voter-approved legalization initiatives. And in one state, cannabis opponents succeeded this year in preventing voters from even having a chance to decide on a reform measure.
While every single drug policy reform initiative that made the ballot passed in red and blue states alike this month, prohibitionists increasingly seem to be giving up the public messaging fight to change voters' minds and are instead resorting to the courts, challenging reform measures on largely technical matters.
Those legal fights are ongoing in Mississippi, Montana and South Dakota, all of which ultimately legalized cannabis is some form on Election Day.
The Mississippi Supreme Court recently set deadlines for legal filings in a case from the city of Madison challenging the medical cannabis initiative that overwhelmingly passed with 73 percent of the vote. The suit was filed days before the election, with the mayor not weighing in on the merits of the measure but contending that its placement on the ballot was unconstitutional due to statutory signature gathering requirements.
The secretary of state and attorney general condemned the action as a "woefully untimely" lawsuit. The Supreme Court said the filers have until December 7 to submit written arguments and the secretary of state has until December 28 to respond.
Over in Montana, opponents of a voter-approved initiative to legalize cannabis for adult use tried to get the state Supreme Court to invalidate the proposal ahead of the vote, but the justices rejected that request, arguing that they failed to establish the urgency needed to skip the lower court adjudication process. They didn't rule on the merits, however.
The plaintiffs are now pursuing action in a lower court, arguing that the statutory proposal unlawfully appropriates funds, violating a portion of the state Constitution that prohibits such allocations from being included in a citizen initiative.
In South Dakota, Pennington County Sheriff Kevin Thom and state Highway Patrol Superintendent Col. Rick Miller filed a lawsuit in the state's Sixth Judicial Circuit Court last week, claiming that the proposal to legalize marijuana that passed with 54 percent of the vote should be invalidated. The suit, which is partly paid for with state funds, says the constitutional amendment violates a 2018 requirement that "no proposed amendment may embrace more than one subject."
In September,  reform opponents successfully bumped an initiative to legalize medical cannabis off of Nebraska's ballot on what essentially amounts to a technicality.
While the campaign collected enough signatures to qualify the measure, the state Supreme Court shut it down following a legal challenge. It determined that the measure violated the state's single-subject rule, much to the disappointment of advocates. But activists have already started petitioning to get a simplified version of proposal on the state's 2022 ballot.
Arizona activists, who succeeded in getting a legalization measure approved on Election Day, had a different experience following a legal challenge in the summer. Opponents there filed suit arguing that the 100-word summary of the initiative misled voters, but that argument did not hold up in court.
Legalization opponents point out that with voter support for marijuana reform increasing, prohibitionists are now left with few options to stop popular reforms.
NORML Deputy Director Paul Armentano said in a blog post that the opposition lawsuits are "cynical, and arguably frivolous, attempts to undermine the democratic process."
"Legalization opponents have shown time and time again that they cannot succeed in either the court of public opinion or at the ballot box," he said. "Thus, they are now asking judges to set aside the votes of over a million Americans in a desperate effort to override undisputed election outcomes. Whether or not one supports marijuana legalization, Americans should be outraged at these overtly undemocratic tactics."
New Jersey Prosecutors Must Suspend Marijuana Possession Cases, State Attorney General Says
Photo elements courtesy of rawpixel and Philip Steffan.