Marijuana Decriminalization Approved By Virginia Senate And House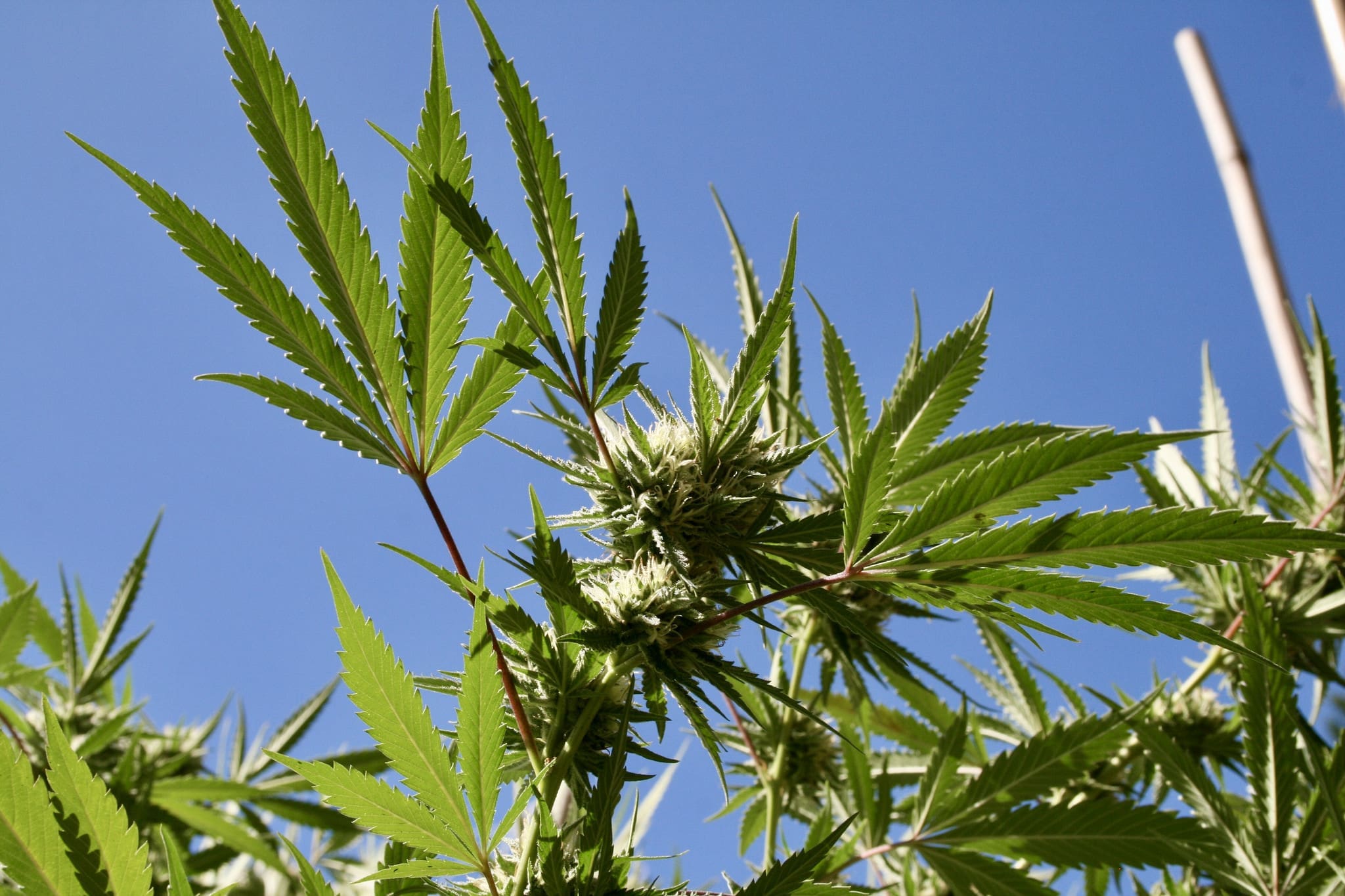 The Virginia Senate approved a bill on Tuesday to decriminalize possession of marijuana.
This comes one day after the House of Delegates passed similar cannabis decriminalization legislation.
Given that Gov. Ralph Northam (D) supports the change, it is all but certain that the state will soon become the 27th in the U.S. to remove the threat of jail time for low-level marijuana possession.
The Senate version, SB 2, would make possession of up to one ounce a civil penalty punishable by a $50 fine and no jail time. Current policy stipulates that possession is punishable by a maximum $500 fine and up to 30 days in jail.
It would also raise the threshold for what's considered distribution or possession with intent to distribute from a half ounce to an ounce.
An expungement provision that was initially included in the legislation was removed in committee and incorporated into a wide-ranging expungements bill that was also approved in a floor vote on Tuesday.
The chamber also unanimously passed another bill to formally legalize possession of CBD and THC-A medial cannabis preparations that are recommended by a doctor, as opposed to simply regulating it and offering patients an affirmative defense, which is the current policy.
The Senate vote on decriminalization was 27-13.
"We all know, whatever our views are on this bill, that prohibition on cannabis in this country has failed and in the Commonwealth as well," Sen. Adam Ebbin (D), the legislation's lead sponsor said ahead of the vote.
A floor amendment that would have prevented the oder of marijuana from being used as a justification for police searches was rejected. Another amendment to allow people to do five hours of community service in place of paying fines was approved, however.
"Virginia made history this week with both the House and Senate voting to decriminalize personal possession of marijuana, and the Senate approving a measure to legalize the state's nascent medical cannabis program," Jenn Michelle Pedini, executive director of Virginia NORML, told Marijuana Moment, adding that the Commonwealth "will become the 27th state to decriminalize marijuana."
"These victories come after years of dedicated work by Virginia NORML and unrelenting advocacy by NORML members to build bipartisan support for common sense reforms," Pedini said.
While the decriminalization bill is largely similar to what the House approved on Monday, there are a few differences that will have to be resolved in a conference committee where lawmakers will merge the two versions into one unified proposal to send to Northam for his signature.
The House version would impose a $25 fine for possession of up to a half ounce, and it contains provisions allowing for criminal records to be sealed for marijuana-related offenses. The bills also treat juvenile offenses differently.
Last week, the Senate also passed a separate resolution calling for the formation of a joint commission to "study and make recommendations for how Virginia should go about legalizing and regulating the growth, sale, and possession of marijuana by July 1, 2022 and address the impacts of marijuana prohibition."
That's a key step if Virginia hopes to build on decriminalization and the limited medical cannabis program by pursuing adult-use legalization down the line. The legislature generally insists on studies prior to enacting such bold reform, and this resolution included a specific deadline to ensure that a review is ready in time for lawmakers to act on legalization in the 2021 session.
While Northam campaigned on decriminalization and included the policy proposal in his State of the Commonwealth address last month, he hasn't come out in favor of recreational legalization yet.
"Passing decriminalization in both the House and the Senate is a really important first step in the right direction on Virginia's journey towards legal and regulated adult use, but this cannot be the end. We must keep going because the work is not done," Attorney General Mark Herring (D) said in a press release. "For too long, Virginia's approach to cannabis has needlessly saddled Virginians, especially African Americans and people of color, with criminal records but with these votes that is finally coming to an end. I want to thank my colleagues in both the House and the Senate for joining me in making this issue a priority and I look forward to seeing the progress we can make in the coming years."
Herring, who is running to replace the term-limited Northam in 2021, said he believes the governor will come around to embrace broader legalization when he's given more information. To that end, he organized a cannabis summit last year that featured speakers from legal marijuana states to learn from their experiences.
Herring said the panel could give the governor the resources he needs to support legalization.
Virginia is poised to be the first state to decriminalize marijuana in 2020. Last year, three states—New Mexico, Hawaii and North Dakota—also approved the policy change.
This piece was updated to include Herring's comments.
Photo courtesy of Brian Shamblen.