Marijuana Ballot Measures Boosted By $50K Donation From National Advocacy Group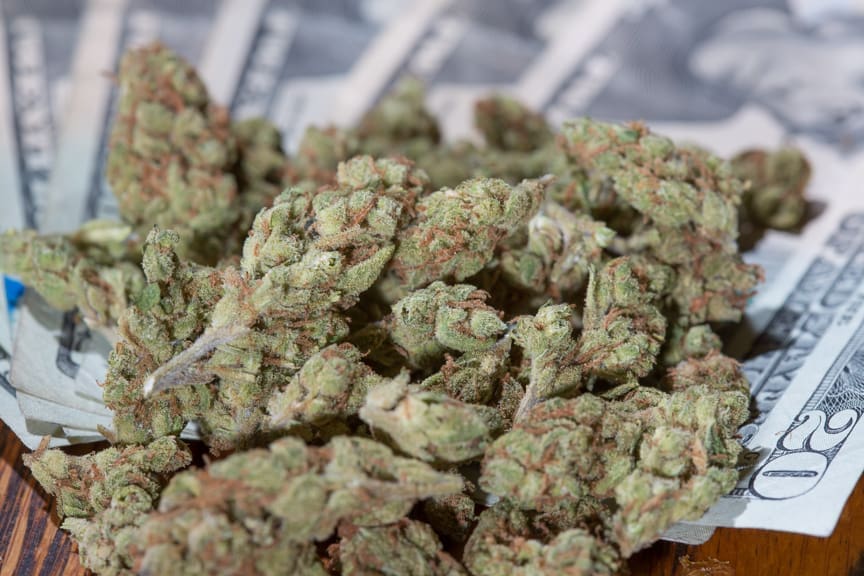 Campaigns to legalize marijuana in two states have received sizable financial contributions from a national advocacy group less than two weeks before the midterm elections.
The Drug Policy Alliance's political action committee, Drug Policy Action, said it was contributing $50,000 total in support of adult-use cannabis legalization measures on the ballot in Michigan and North Dakota, with the donations equally divided between the two campaigns.
"While we've been very successful with marijuana legalization so far, it's critical that we keep moving the ball forward in the states, which will help us to further ratchet up the pressure on federal policymakers for national reform," Maria McFarland Sánchez-Moreno, executive director of DPA, told Marijuana Moment. "That's why DPA is leading the charge for marijuana legalization in New York, New Jersey, and New Mexico, and we're of course lending our support to ensure that the initiatives in Michigan and North Dakota are successful."
Legalizing cannabis in North Dakota could be politically advantageous in the long run, Michael Collins, interim director of DPA's office of national affairs, told Marijuana Moment. Sen. John Hoeven (R-ND), who is a member of the crucial Appropriations Committee, might be more inclined to support federal cannabis reform amendments that come before the panel if his state votes in favor of the ballot measure, for example.
"Also, adding Michigan and North Dakota to the legal column would further demonstrate the stupidity of any [federal border] policy banning entry to and from Canada for marijuana use," Collins said. "Almost half the states that border Canada would have legal marijuana."
"This would also spur moves to end federal prohibition."
At last check, a prohibitionist committee—funded entirely by Smart Approaches to Marijuana—had raised significantly more contributions in opposition of the North Dakota measure, compared to pro-legalization campaigns. The extra $25,000 will help level the financial playing field.
In Michigan, where there was a key campaign finance reporting deadline on Friday, things seem a bit more equitable. One major source of funding came from New Approach PAC, a national group that contributed more than $220,000 in support of the legalization measure throughout 2018.
DPA also recently put money toward candidates who back marijuana policy reform in a half dozen key congressional races. That includes a contribution to Collin Allred, a Democratic House candidate who's facing off against the staunchly prohibitionist incumbent, Rep. Pete Sessions (R-TX), in a surprisingly tight race.
Rep. Jacky Rosen (D-NV) also received a contribution from DPA as she competes against incumbent Sen. Dean Heller (R-NV) for a Senate seat. Heller has been "mostly AWOL on our issues," Collins said, whereas Rosen has consistently championed reform.
Here's the full list of new candidate contributions from DPA:
Jacky Rosen (D-NV): $1,000
Bill Nelson (D-FL): $2,000
Collin Allred (D-TX): $5,000
Tracy Mitrano (D-NY): $1,000
Dana Balter (D-NY): $2,000
Sri Kulkarni (D-TX): $2,000
Collins said DPA determined who they would donate to based on whether the candidate is "in a tight race where we could help" or if their election (or opponent's defeat) could "help us advance drug policy reform on Capitol Hill."
Michigan's Marijuana Ballot Initiative Campaigns Heat Up, Latest Finance Filings Show