North Dakota Marijuana Legalization Measure Winning In Latest Poll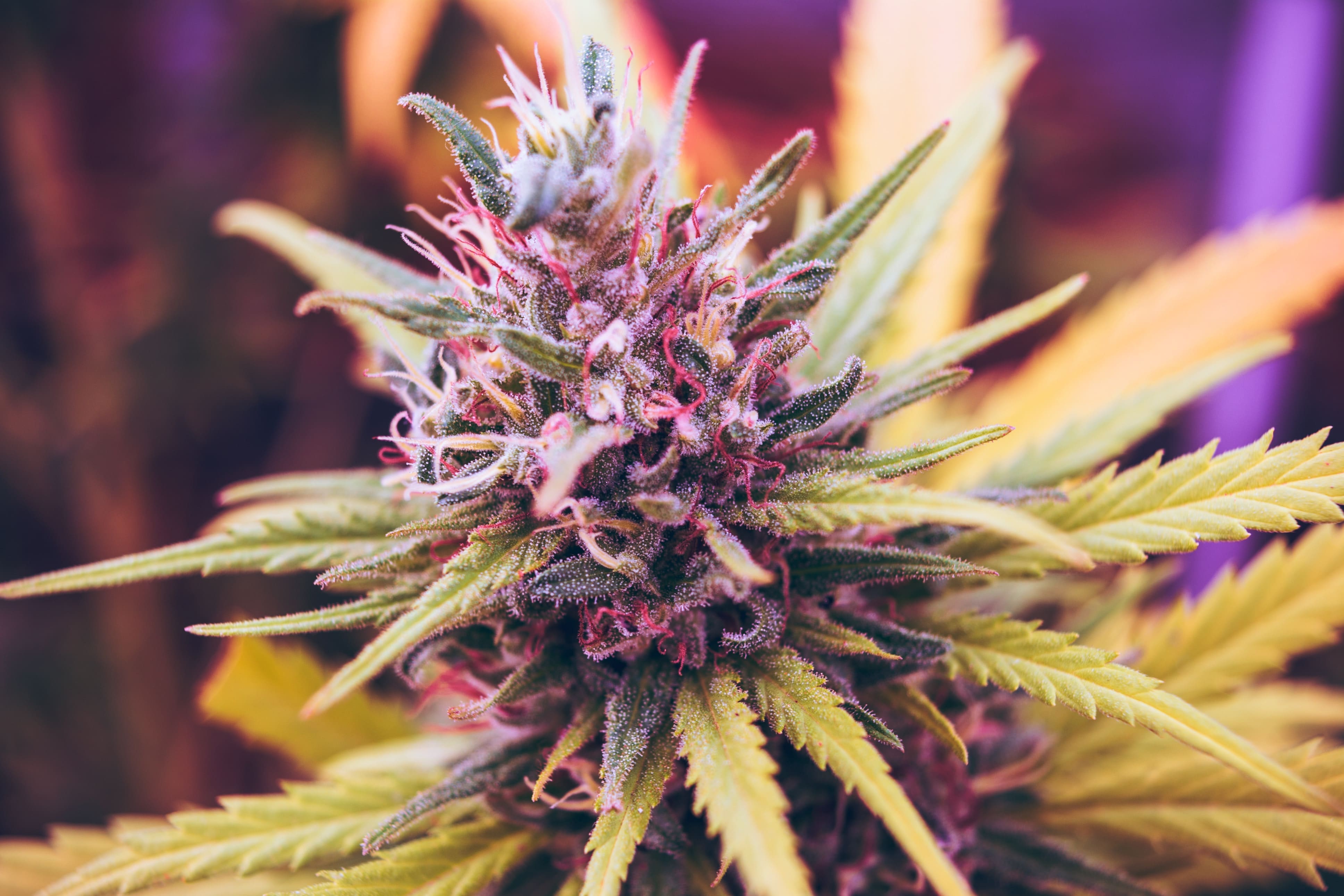 North Dakota voters appear poised to legalize marijuana via a ballot measure next month, according to a new poll.
Measure 3, which would legalize cannabis for adults 21 and over in one of the country's most conservative states—and with no possession limits—is ahead among likely voters by a margin of 51 percent to 36 percent in the survey released on Sunday.
North Dakota has brought marijuana policy reform supporters pleasant surprises before. Medical cannabis was approved there by an overwhelming majority of voters in 2016, for example, and will be available to patients sometime in 2019.
And despite little pro-legalization funding and relatively large spending in opposition to the ballot measure—a flip of the usual paradigm seen in most other states with cannabis initiatives—libertarian-leaning and younger voters on the prairie appear to be pushing Measure 3 towards a slim victory.
The results sharply contrast to those of another poll released earlier this month, which found the marijuana measure losing, 59 percent to 30 percent.
And although legalization support was significantly larger than opposition in the new survey, 13 percent of the 412 respondents say they are still undecided, leaving the issue very much in balance in the lead up to Election Day.
Nonetheless, legalization advocates are pleased with the new polling result.
"Despite a big-money funded misinformation campaign from the opposition, this poll reveals that most North Dakotans are ready to end the failed prohibition of marijuana in the state," NORML Executive Director Erik Altieri said in a press release. "By voting 'Yes' on Measure 3, North Dakotans could save the state millions of taxpayer dollars currently being spent on arresting otherwise law-abiding adults for possession of a plant that is objectively less harmful than legal alcohol and tobacco, allow law enforcement to allocate their limited resources to focus on violent crime, and defend individual freedom."
But activists know that the opposition has more money, and aren't taking anything for granted over the next few weeks.
"The message of ending marijuana arrests is resounding in North Dakota, and these results demonstrate that voters are hearing our call for action. This is a dogfight, and LegalizeND will continue to set the record straight when it comes to adult-use marijuana," Cole Haymond, a campaign advisory for Legalize ND, said.
Consistent with other states where medical marijuana has become legal, the measure performed best with voters under 50 in the new poll. Fifty-seven percent of respondents were 50 or older, suggesting that if younger voters turn out on Election Day, the measure may stand an even better chance of success.
"Passage of Measure 3 is greatly dependent upon the voters under the age of 50 voting in at least their historical percentages," reads a polling memo by The Kitchens Group, which conducted the survey. "If the electorate is skewed toward the older, more conservative voters, passage could be problematic."
But Measure 3 is being sold to voters on a personal responsibility platform, with emphasis on harsher penalties for sales to minors—and on marijuana's proven ability to alleviate opiate-related overdoses and deaths.
When these aspects of the ballot measure were mentioned to poll respondents, support increased by the end of the eight-question survey.
Both before and after the push-polling, the percentage of voters who said they would "definitely" vote no stayed at a consistent 29 percent, suggesting that North Dakota has only a hardcore minority of prohibition-minded voters, with many more undecideds and pro-legalization voters.
The ballot measure is very far-reaching compared to those proposed in other states. It would allow possession, cultivation and sales of marijuana, with no set limits, though lawmakers would almost certainly enact regulations in the event of the measure's passage. It would also expunge prior cannabis convictions.
The poll was conducted between October 11 and 14, and has a margin of error or +/- 4.9 percentage points.
Voters in seven states will consider marijuana ballot measures on Election Day this year.
An earlier version of this article incorrectly stated that Measure 3 legalized only small amounts of marijuana. The text of Measure 3 legalizes marijuana for adults 21 and over with no possession limits. This article has been updated.
North Dakota's Marijuana Legalization Supporters Outraised By Opponents, Filings Show