North Dakota Marijuana Legalization Measure Winning In Latest Poll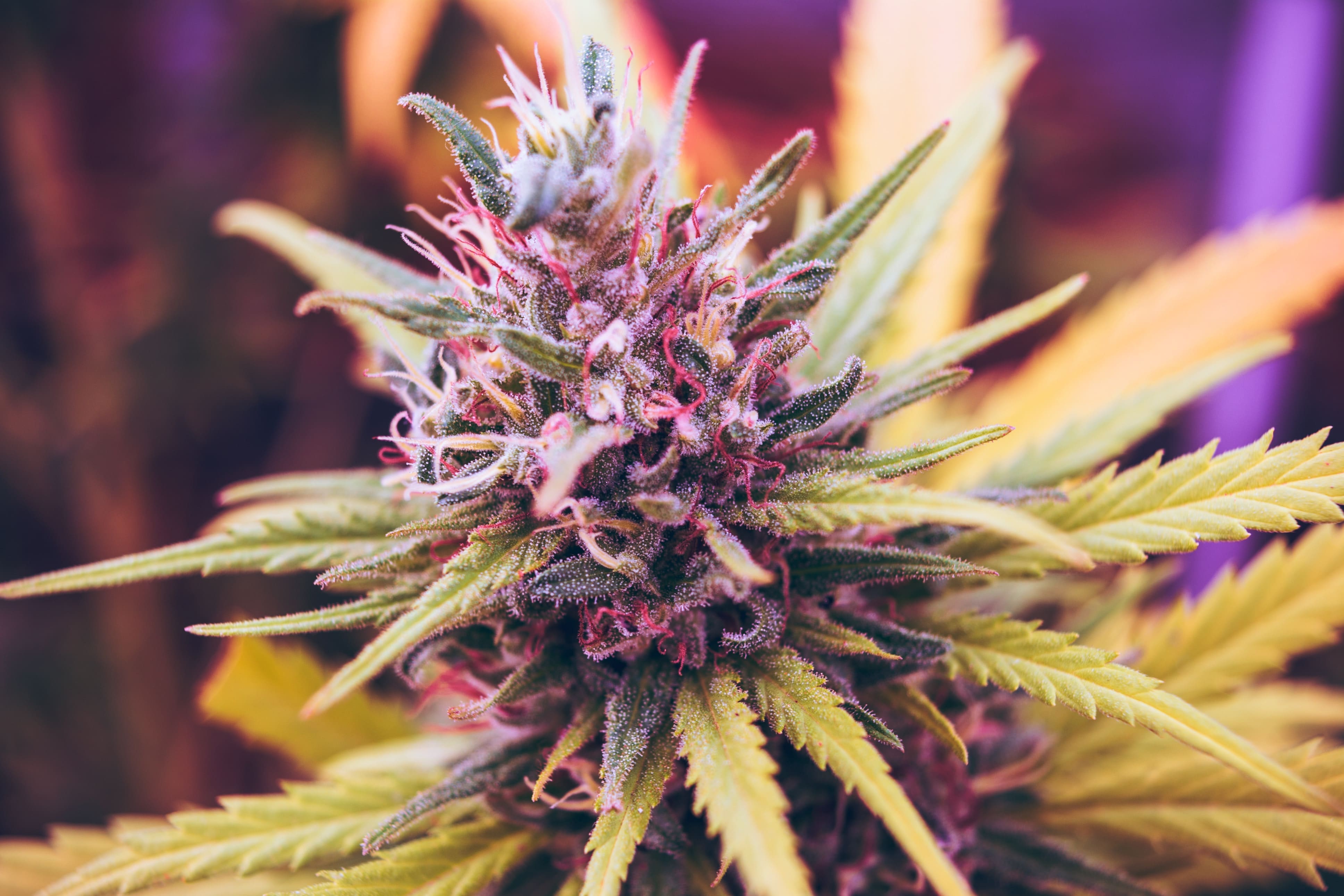 North Dakota voters appear poised to legalize marijuana via a ballot measure next month, according to a new poll.
Measure 3, which would legalize cannabis for adults 21 and over in one of the country's most conservative states—and with no possession limits—is ahead among likely voters by a margin of 51 percent to 36 percent in the survey released on Sunday.
North Dakota has brought marijuana policy reform supporters pleasant surprises before. Medical cannabis was approved there by an overwhelming majority of voters in 2016, for example, and will be available to patients sometime in 2019.
And despite little pro-legalization funding and relatively large spending in opposition to the ballot measure—a flip of the usual paradigm seen in most other states with cannabis initiatives—libertarian-leaning and younger voters on the prairie appear to be pushing Measure 3 towards a slim victory.
The results sharply contrast to those of another poll released earlier this month, which found the marijuana measure losing, 59 percent to 30 percent.
And although legalization support was significantly larger than opposition in the new survey, 13 percent of the 412 respondents say they are still undecided, leaving the issue very much in balance in the lead up to Election Day.
Nonetheless, legalization advocates are pleased with the new polling result.
"Despite a big-money funded misinformation campaign from the opposition, this poll reveals that most North Dakotans are ready to end the failed prohibition of marijuana in the state," NORML Executive Director Erik Altieri said in a press release. "By voting 'Yes' on Measure 3, North Dakotans could save the state millions of taxpayer dollars currently being spent on arresting otherwise law-abiding adults for possession of a plant that is objectively less harmful than legal alcohol and tobacco, allow law enforcement to allocate their limited resources to focus on violent crime, and defend individual freedom."
But activists know that the opposition has more money, and aren't taking anything for granted over the next few weeks.
"The message of ending marijuana arrests is resounding in North Dakota, and these results demonstrate that voters are hearing our call for action. This is a dogfight, and LegalizeND will continue to set the record straight when it comes to adult-use marijuana," Cole Haymond, a campaign advisory for Legalize ND, said.
Consistent with other states where medical marijuana has become legal, the measure performed best with voters under 50 in the new poll. Fifty-seven percent of respondents were 50 or older, suggesting that if younger voters turn out on Election Day, the measure may stand an even better chance of success.
"Passage of Measure 3 is greatly dependent upon the voters under the age of 50 voting in at least their historical percentages," reads a polling memo by The Kitchens Group, which conducted the survey. "If the electorate is skewed toward the older, more conservative voters, passage could be problematic."
But Measure 3 is being sold to voters on a personal responsibility platform, with emphasis on harsher penalties for sales to minors—and on marijuana's proven ability to alleviate opiate-related overdoses and deaths.
When these aspects of the ballot measure were mentioned to poll respondents, support increased by the end of the eight-question survey.
Both before and after the push-polling, the percentage of voters who said they would "definitely" vote no stayed at a consistent 29 percent, suggesting that North Dakota has only a hardcore minority of prohibition-minded voters, with many more undecideds and pro-legalization voters.
The ballot measure is very far-reaching compared to those proposed in other states. It would allow possession, cultivation and sales of marijuana, with no set limits, though lawmakers would almost certainly enact regulations in the event of the measure's passage. It would also expunge prior cannabis convictions.
The poll was conducted between October 11 and 14, and has a margin of error or +/- 4.9 percentage points.
Voters in seven states will consider marijuana ballot measures on Election Day this year.
An earlier version of this article incorrectly stated that Measure 3 legalized only small amounts of marijuana. The text of Measure 3 legalizes marijuana for adults 21 and over with no possession limits. This article has been updated.
North Dakota's Marijuana Legalization Supporters Outraised By Opponents, Filings Show
Governor Signs Bill Legalizing Medical Marijuana In The U.S. Virgin Islands
Medical cannabis was legalized in another U.S. territory on Saturday after the governor of the U.S. Virgin Islands signed a long-awaited bill into law.
"I have approved the Virgin Islands Medicinal Cannabis Care Act because it is a step in the right direction toward assisting Virgin Islanders suffering from autoimmune and other debilitating medical conditions," newly sworn-in Gov. Albert Bryan Jr. (D) said in a press release.
The Virgin Islands Medical Cannabis Patient Care Act allows qualified patients to obtain, possess and consume marijuana for therapeutic purposes. It also establishes legal dispensaries and facilities to cultivate, test and manufacture cannabis products.
"After such a prolonged beating, I don't know how to feel, except relieved for the people who will finally have access to healthy, effective, and affordable medicinal cannabis," Senator Terrence 'Positive' Nelson, who for several legislative sessions in a row has sponsored medical cannabis bills that were ultimately defeated, said in a text message to Marijuana Moment.
"I feel redeemed and excited that the effort went from 'laughable' to law!"
Patients suffering from a list of serious medical conditions including cancer, HIV/AIDS, Parkinson's disease and chronic pain will be able to receive a recommendation for medical marijuana from a licensed medical practitioner. Qualifying residents can possess up to four ounces of cannabis at a time and possession for non-residents will be capped at three ounces.
The legislation was approved by lawmakers last month.
In an interview with The St. Thomas Source last year, Bryan said he supports legalizing medical cannabis "based on the proven health benefits in the relief of pain and treatment of symptoms for many serious ailments including cancer."
"I believe a properly regulated medicinal cannabis industry can provide relief to those seeking alternatives to conventional medicine and can also be an economic driver attracting new revenues for the Virgin Islands," he said.
Revenue from the territory's medical cannabis program will be used to fund drug rehabilitation, tourism projects, agriculture investments, work training and infrastructure.
While reform efforts in mainland U.S. have been receiving significant attention, advocates are also scoring wins in various U.S. territories. For example, the Commonwealth of the Northern Mariana Islands fully legalized cannabis last year, before even implementing a medical cannabis system.
"This legislation also gives effect to a Virgin Islands community-wide Referendum held in 2014 that approved the introduction of the medical-use sale of cannabis products by a majority of the voters," Bryan said. "Since the Referendum, it is clear that marijuana-use policy in the United States has been changing rapidly in favor of medicinal and recreational use and will continue, even potentially on the federal level."
The governor also suggested that the new medical cannabis policy may be tweaked going forward.
"The Legislature recognized that the Bill, as passed, is not perfect and needs more refinement and amendment and provides for an implementation period that we must aggressively pursue," he said. It is part of the process of implementation of the regulatory and operational system. And therefore it will be essential that further revisions be developed, with professional guidance, in the implementation process, including preparation of Regulations, forms, fees, and procedures; and to undertake necessary amendments to the Bill with the Legislature."
Nelson, the bill's sponsor, said that he is looking forward to staying involved in the medical cannabis implementation process but that he is also ready to begin pushing for broader marijuana policy reforms.
"I am ready to assist with the establishment of rules and regulations which will be the next step," Nelson said. "However, each jurisdiction cannot be satisfied with our own success in getting local law changed, but must continue the charge until there are changes to federal government law."
"This is just another small victory on the rugged road to full legalization."
Read the full text of the Virgin Islands Medical Cannabis Patient Care Act below:
USVI medical marijuana bill by on Scribd
UPDATE: A previous version of this story reported that the legislation was signed on Thursday as told to Marijuana Moment by the bill's sponsor, Sen. Nelson. The governor signed the bill on Saturday.
Legal Marijuana Advocates Rank The Best And Worst Governors On Cannabis
Photo element courtesy of Wikimedia.
Marijuana Descheduling Could Be 'Next Step' In Congressional Criminal Justice Reform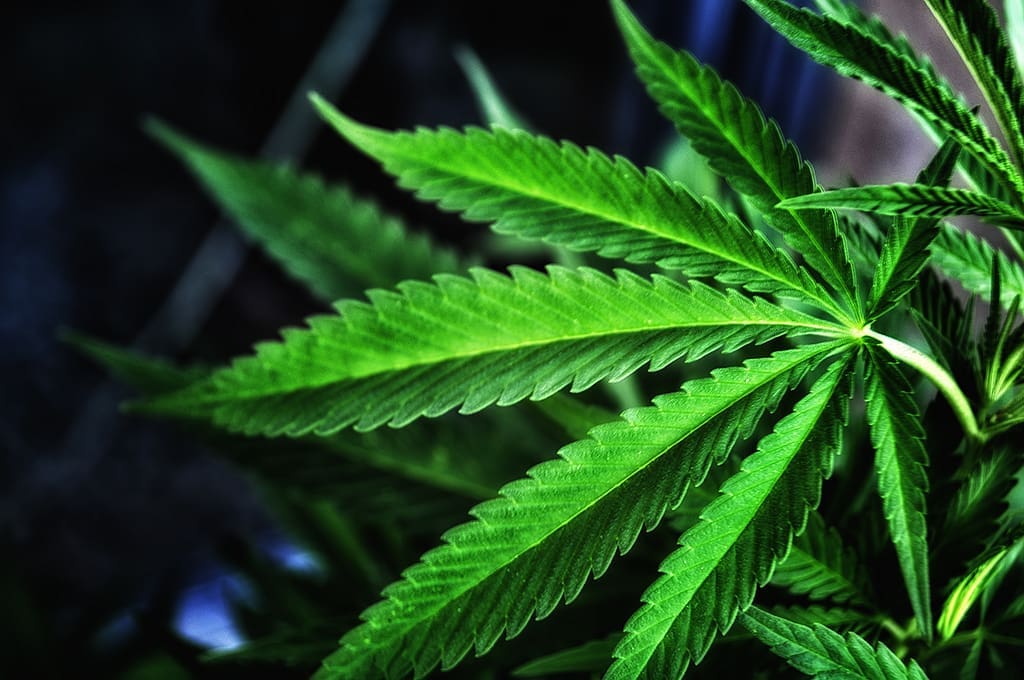 Lawmakers in Congress are already weighing additional criminal justice bills as a follow up to recently passed sentencing reform legislation.
Reps. Hakeem Jeffries (D-NY) and Douglas Collins (R-GA), who championed the successful First Step Act signed into law by President Trump last month, are now considering introducing a bill that would clear the criminal records of people with nonviolent drug convictions that occurred before Congress reduced minimum sentencing requirements, The Washington Post reported on Thursday.
The legislation, which Collins is tentatively describing as the "Next Step Act," is still in the early stages of being negotiated and drafted, would also restore people's ability to get certain jobs after serving their sentences.
Jeffries, the fifth top ranking Democratic in the House, says that provisions removing marijuana from the Controlled Substances Act should be on the table for inclusion in the bill, and he is holding open the possibility that the minority party will get on board with the idea.
"Descheduling marijuana at the federal level shouldn't actually be that controversial, and it's consistent with Republican principles of states' rights and federalism," he told the Post.
Jeffries previously described cannabis decriminalization as the natural "next step" in criminal justice reform after the First Step Act passed.
Thanks to @RepDougCollins @RepRichmond, the administration and a strong left-right coalition (the unusual suspects), historic criminal justice reform legislation is now law. Next step, Congress should DECRIMINALIZE MARIJUANA #FirstStepAct #EndMassIncarceration pic.twitter.com/PpJ1uku53C

— Hakeem Jeffries (@RepJeffries) December 21, 2018
"It's great to see a member of this stature among House Democrats make this commitment," Queen Adesuyi, policy coordinator with Drug Policy Alliance, told Marijuana Moment. "Jeffries is a long champion of marijuana reform and really gets how we cannot have a full conversation about criminal justice reform and economic justice without a conversation about ending marijuana prohibition in a way that centers those most harmed by its enforcement."
"I'm excited to see what his office will do as they lead on these efforts."
But while descheduling stands a good chance of passing in the Democratic-led House, it's not certain that Jeffries's GOP counterpart would attach his name to a criminal justice reform bill that includes significant cannabis policy changes. Collins would be "unlikely to support such a move," the Post reported, citing a staffer.
And the prospects of passage in the Republican-controlled Senate are even more dubious.
Still, Jeffries is optimistic that lawmakers of all stripes could get behind descheduling.
"There's a growing number of conservatives, libertarians and Republicans who are in agreement with Democrats, who believe that we should at least take a hard look at descheduling marijuana," he said.
Descheduling would be one way to address conflicting federal and state marijuana policies—something that attorney general nominee William Barr said was necessary as more states legalize cannabis during a confirmation hearing this week.
As it stands, marijuana is a Schedule I drug under the Controlled Substances Act, the most restrictive category. In the past, there have been efforts to reschedule cannabis in order to make it easier for researchers to access and study, but those efforts have so far stalled.
Federal Officials Recognize How Marijuana's Legal Status Blocks Research, Documents Show
Photo courtesy of Carlos Gracia.
First Senate Marijuana Bill Of 2019 Would Force Study On Medical Cannabis For Veterans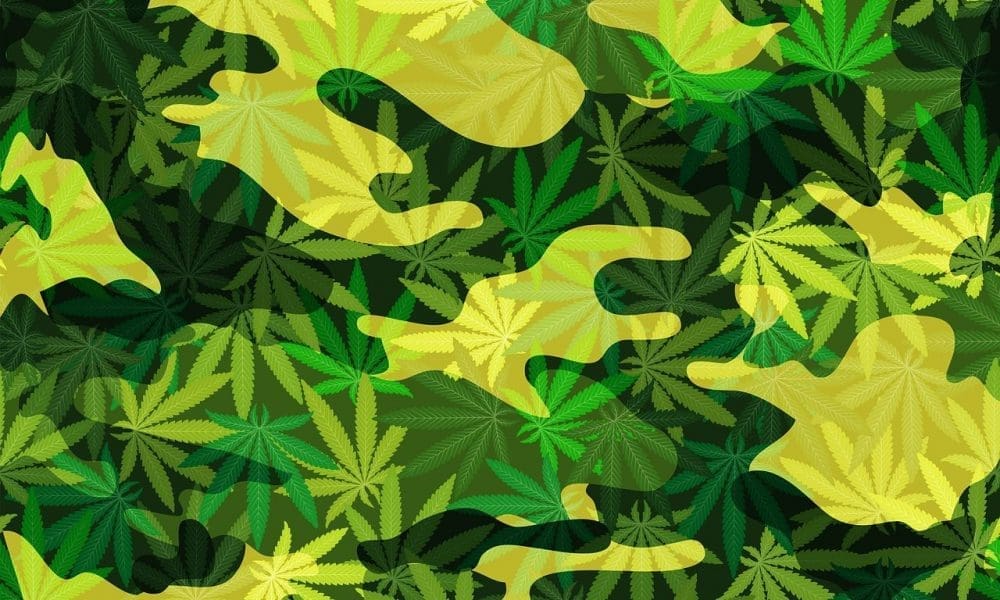 The first Senate marijuana bill of the new Congress focuses on increasing research on the medical benefits of cannabis for military veterans.
The legislation, introduced by Sens. Jon Tester (D-MT) and Dan Sullivan (R-AK) on Thursday, would direct the U.S. Department of Veteran Affairs (VA) to conduct clinical trials on the effectiveness of medical marijuana in the treatment of conditions common among military veterans.
While the new bill has the same title as a proposal the bipartisan duo filed during the last Congress, its language—which is not yet online but was obtained by Marijuana Moment—much more forcefully directs VA to begin researching medical cannabis than the earlier legislation did.
Whereas last year's version simply said that the department "may conduct and support research relating to the efficacy and safety of forms of cannabis," nothing in current federal law actually prevents it from doing so.
This latest version stipulates that the VA, which has been reluctant to engage in marijuana studies, "shall" begin conducting clinical trials on cannabis.
"The VA needs to listen to the growing number of veterans who have already found success in medicinal cannabis in easing their pain and other symptoms," Tester, the ranking member on the Senate Veterans' Affairs Committee, said in a press release. "Our bill will make sure the VA takes proactive steps to explore medicinal cannabis as a safe and effective alternative to opioids for veterans suffering from injuries or illness received in the line of duty."
The proposed double-blind randomized controlled clinical trials are meant to cover the potential therapeutic applications of marijuana for post-traumatic stress disorder and chronic pain.
In particular, the department would have to study areas such as medical marijuana's effect on opioid, benzodiazepine and alcohol consumption, as well as inflammation, sleep quality, spasticity, agitation, quality of life, mood, anxiety, social functioning, suicidal ideation and frequency of nightmares or night terrors.
Marijuana reform advocates praised the new legislation's more forceful language as compared to the prior bill.
"The more assertive language is great improvement to this commonsense research bill that could ultimately help veterans with debilitating conditions," Michael Liszewski, principal of The Enact Group, a lobbying and consulting firm that focuses on cannabis issues, told Marijuana Moment.
"The Department of Veterans Affairs already has the ability to conduct this research and the previous language would have let the Department continue to drag its heels," he said. "It's sort of like the difference between a parent telling their child 'maybe you should clean up your room' versus 'you will clean up your room, now.'"
Sullivan said that he's heard from many veteran constituents who are interested in finding an alternative to prescription painkillers for their pain.
"Many of our nation's veterans already use medicinal cannabis, and they deserve to have full knowledge of the potential benefits and side effects of this alternative therapy," he said in a press release.
During the last Congress, the Senate version of the legislation garnered six cosponsors, while 55 representatives ultimately signed onto the House version. The bill became the first standalone piece of marijuana legislation to clear a congressional panel when the House Veterans' Affairs Committee approved it in May.
Nonetheless, VA leadership remained reluctant about engaging in marijuana research.
"VA is committed to researching and developing effective ways to help Veterans cope with post-traumatic stress disorder and chronic pain conditions," VA Secretary David Shulkin wrote in a letter to lawmakers last year. "However, federal law restricts VA's ability to conduct research involving medical marijuana, or to refer veterans to such projects."
That isn't true.
Meanwhile, top officials in the Trump administration have talked about pressuring the VA to conduct studies on medical marijuana for veterans, emails revealed, but they expressed concerns about how the Justice Department would react.
Read the full text of the new Senate veterans medical cannabis bill below:
Senate Veterans Medical Mar… by on Scribd
GOP Congressman Talks To Trump About Marijuana And Slams 'Stupid' Anti-Cannabis Republican Colleagues