Marijuana Emerges As Key Issue In Nevada U.S. Senate Race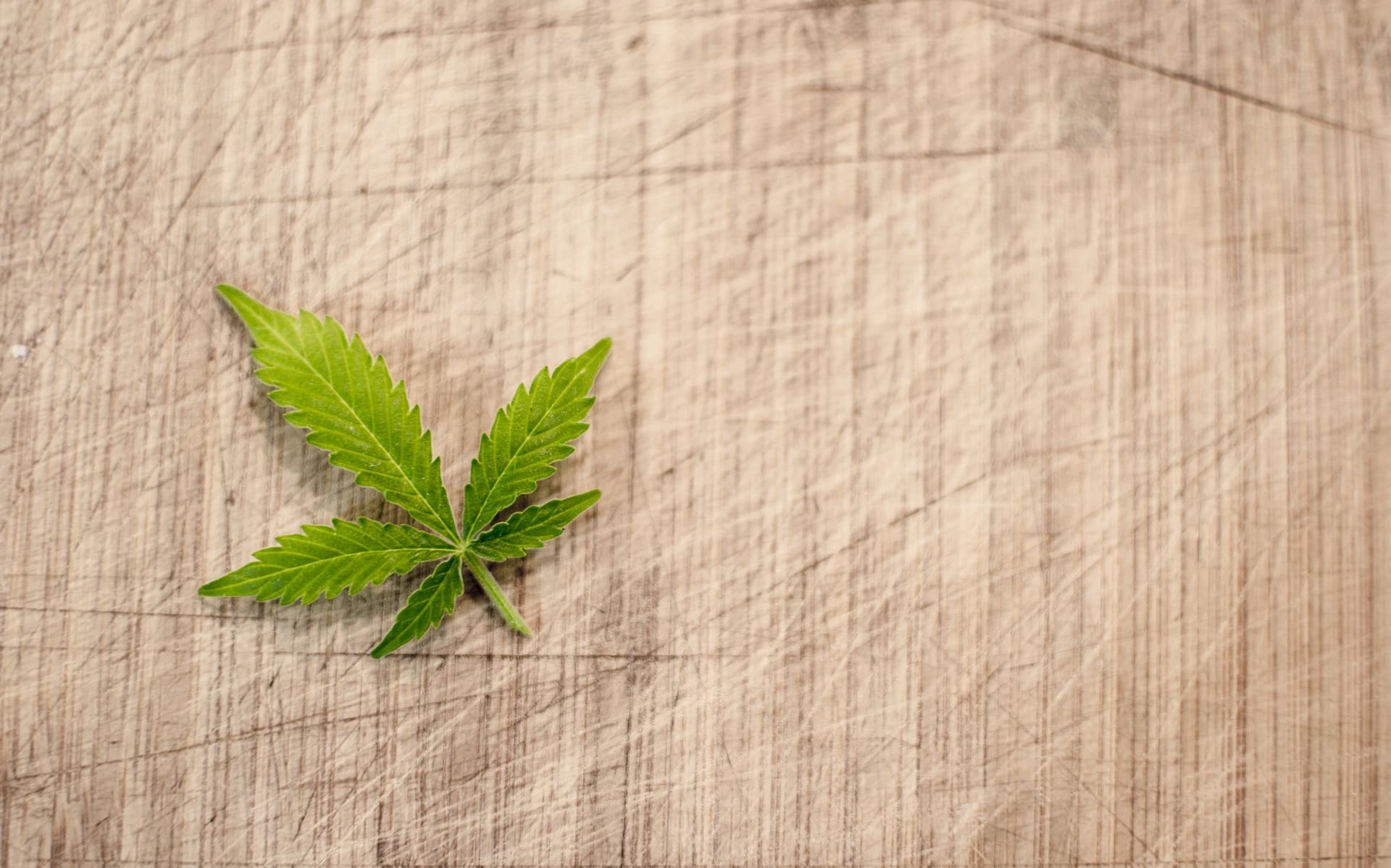 This year's U.S. Senate race in Nevada has become one of the most watched of the cycle, and marijuana is increasingly a central issue as Congresswoman Jacky Rosen (D) ramps up her challenge to incumbent Sen. Dean Heller (R).
During the campaign, Rosen has consistently drawn attention to what she says is Heller's lack of pushback against U.S. Attorney General Jeff Sessions's moves to rescind protections for state cannabis laws.
Rosen herself had written to Sessions in January, urging him to reverse his decision to end Obama-era guidance on the issue — known as the Cole Memorandum — that generally allowed states the freedom to enact legalization and regulate their own cannabis industries without federal interference.
ICYMI: I sent a letter to AG Jeff Sessions demanding @DeptofJustice end its marijuana crackdown. The DOJ shouldn't interfere with states' rights and halt the progress that has been made on medical and recreational marijuana use in Nevada. pic.twitter.com/UFFAHi6F3W

— Rep. Jacky Rosen (@RepJackyRosen) January 24, 2018
Meanwhile, Heller also made a statement in response to Session's decision: "Knowing Attorney General Sessions' deference to states' rights, I strongly encourage the DOJ to meet with Governor Sandoval and Attorney General Laxalt to discuss the implications of changes to federal marijuana enforcement policy. I also urge the DOJ to work with the congressional delegations from states like Nevada that have legalized marijuana as they review and navigate the new policy."
However, as Rosen pointed out in January, Heller is the only Republican senator up for re-election this year who's both from an adult use cannabis state and also voted to confirm Sessions as attorney general.
.@DeanHeller is the only GOP senator up for re-election in 2018 who is both from a recreational marijuana state and who voted to confirm Sessions as Attorney General. https://t.co/NBVnw8eP6b #NVSen

— Jacky Rosen (@RosenforNevada) January 6, 2018
On various counts, Rosen has vocalized her support for legal marijuana — citing benefits like job creation and tax revenue — as well as her commitment to protecting state cannabis industries from federal interference, all while simultaneously attacking Heller for his relative passivity on the issue.
Senator Heller stood on the sidelines while Jeff Sessions attacked our marijuana industry.

In the Senate, I'll work to protect it from federal interference so we can keep raising revenue and creating jobs. #NVSenhttps://t.co/OVzfGO5meR

— Jacky Rosen (@RosenforNevada) August 7, 2018
In addition to public commentary, Rosen has taken a stand by cosponsoring several congressional bills relating to cannabis, including the STATES Act to strengthen states' rights on marijuana, the VA Medicinal Cannabis Research Act of 2018, the SAFE Act of 2017 to secure banking for the cannabis industry and the Regulate Marijuana Like Alcohol Act, as well as legislation to ensure tax fairness for cannabis businesses and to remove roadblocks to marijuana research.
"Nevada voters chose to legalize recreational marijuana in 2016, and states like Nevada have shown that allowing responsible adults to purchase marijuana legally supports our state budget, creates new jobs and businesses, and drives our economy instead of making our broken criminal justice system worse," Rosen said in a press release about signing on to the Regulate Marijuana Like Alcohol Act. "I believe it's time to end the federal prohibition on marijuana, start regulating this product like alcohol, and get rid of barriers for states like ours where voters have made this decision to move forward."
Nevada's marijuana industry has created thousands of jobs and continues to exceed revenue projections. In the Senate, I'll keep fighting to support these workers and protect these businesses from federal interference. https://t.co/iOpOmOXf1V

— Jacky Rosen (@RosenforNevada) July 27, 2018
Though publicly less vehement on the issue than Rosen is, Heller has cosponsored a handful of cannabis bills during his time in the Senate, namely the Marijuana Businesses Access to Banking Act of 2015 and the Compassionate Access, Research Expansion, and Respect States (CARERS) Act of 2015.
But he has not signed onto the CARERS Act or the banking bill in their current iterations during the 115th Congress.
Though Heller has discussed cannabis under the umbrella of states' rights, in 2007, as a House member, he voted against an amendment shielding state medical marijuana laws from federal interference.
By 2015, Heller made a statement that "the time has come for the federal government to stop impeding the doctor-patient relationship in states that have decided their own medical marijuana policies."
Meanwhile, NORML gave Heller a B grade in its congressional scorecard last year. Rosen will receive an A in the organization's forthcoming analysis of the current Congress, and Heller is being downgraded to a C for "not representing his constituents," NORML Political Director Justin Strekal told Marijuana Moment.
NORML is getting ready to release it's 2018 scorecard and challenger ratings. Lots of interesting races, like in #Nevada where @RepJackyRosen will have an A for cosponsoring the STATES AcT against @SenDeanHeller who has yet to put his name on comprehensive reform legislation.

— NORML (@NORML) August 14, 2018
Since January, Rosen has been active on Twitter, posting about marijuana at least two dozen times. Heller, on the other hand, has not tweeted anything on cannabis issues.
Two years ago, Nevada voters approved legalization by a margin of 54 percent to 46 percent. This year, it could end up being the case that a contrast on cannabis issues makes the difference in what is expected to be a very close Senate race.
Former Federal Prosecutor's Marijuana Legalization Measure Advances In South Dakota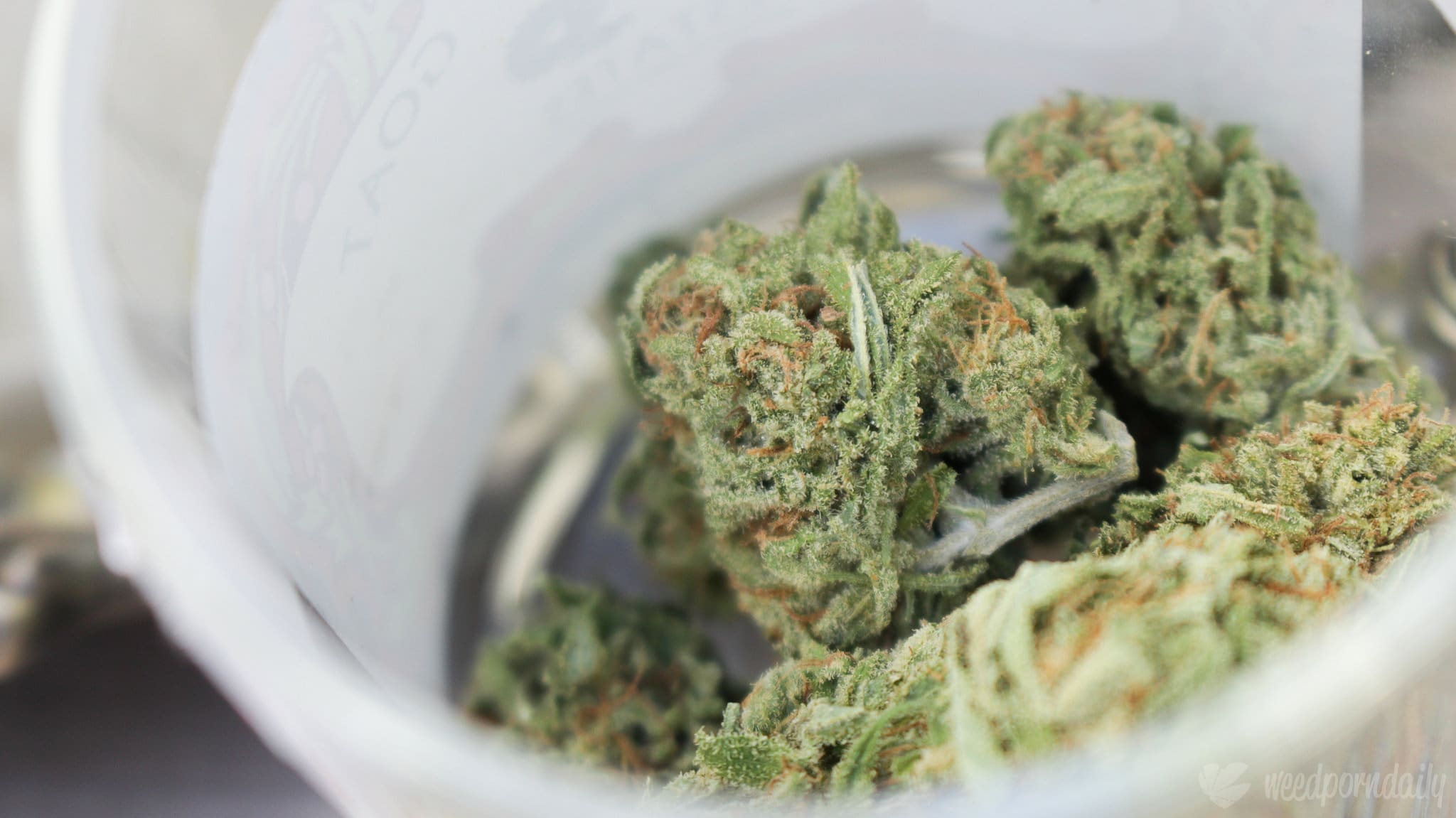 A measure to legalize marijuana in South Dakota—introduced by a former federal prosecutor and backed by a leading national cannabis advocacy group—was recently cleared for signature gathering.
Brendan Johnson, who served as the U.S. Attorney for the District of South Dakota and whose father represented the state in the U.S. Senate until 2015, filed the initiative in June. It received an official explanatory statement from the attorney general last month and its backers were given the green light to start collecting signatures last week.
"We are excited to move forward with these ballot initiative campaigns," Johnson told Marijuana Moment. "South Dakota voters are ready to approve both medical marijuana and legalization at the ballot box next year."
The Marijuana Policy Project (MPP) is supporting the proposed constitutional amendment, as well as a separate statutory initiative to legalize medical cannabis in the state that was approved for signature collection last month.
The former federal prosecutor's measure, which is being steered by the committee South Dakotans for Better Marijuana Laws, would allow adults 21 and older to possess and distribute up to one ounce of marijuana. Individuals would also be allowed to cultivate up to three cannabis plants. The South Dakota Department of Revenue would be tasked with issuing licenses for manufacturers, testing facilities and retailers.
Sales would be taxed at 15 percent under the initiative, and revenue would be used to fund the program's implementation, with additional monies going toward public education and the state general fund.
Beside legalizing marijuana, the amendment would also instruct the legislature to enact legislation to legalize hemp and medical cannabis. If the separate statutory medical marijuana legalization initiative, being coordinated by the group New Approach South Dakota, qualifies and passes as well, that latter requirement wouldn't be necessary.
"The Marijuana Policy Project strongly supports the South Dakota campaign," MPP Deputy Director Matthew Schweich, who led the organization's efforts in support of previous legalization campaigns in Maine, Massachusetts and Michigan, told Marijuana Moment. "Across the country, and even in conservative states, voters are demanding marijuana policy reform. Our goal is simple: to effectuate the will of the people when elected officials choose to ignore it."
Petitioners for the proposed constitutional amendment must collect 33,921 valid signatures from voters to qualify for the 2020 ballot. For statutory initiatives, 16,961 signatures are required. MPP's involvement will likely bolster the campaign's prospects of meeting that goal.
It's already clear that marijuana reform measures are going to face resistance from certain quarters, with Gov. Kristi Noem (R) vetoing a hemp legalization bill in March and the state's Republican party urging residents not to sign ballot petitions.
"Our campaign, South Dakotans for Better Marijuana Laws, will be working from now until Election Day 2020 to earn the support of South Dakotans from every corner of the state," Johnson said.
California Lawmakers Use Cryptocurrency To Buy Marijuana From Dispensary
Photo courtesy of WeedPornDaily.
Cory Booker Pledges To Back Only Marijuana Bills With Justice Focus As Banking Vote Approaches
With a vote on marijuana banking issues imminent in the House, Sen. Cory Booker (D-NJ) emphasized on Friday that he will not support cannabis legislation that doesn't include restorative justice components.
In a tweet that linked to an earlier Marijuana Moment article on his cannabis stance, the 2020 Democratic presidential candidate wrote that "any marijuana legislation moving through Congress must include restorative justice for those most harmed by the War on Drugs in order to get my vote."
As I said earlier this year, any marijuana legislation moving through Congress must include restorative justice for those most harmed by the War on Drugs in order to get my vote.https://t.co/Y1dOwgHbm2

— Sen. Cory Booker (@SenBooker) September 20, 2019
The statement comes at a critical moment in the marijuana reform movement. House leadership announced on Friday that the first full floor vote on a standalone piece of cannabis reform legislation—a bill to protect banks that service cannabis businesses from being penalized by federal regulators—will be held next week. But that development has also created controversy, with several advocacy groups arguing that a vote should be postponed until more wide-ranging reform legislation is passed.
Although Booker didn't directly reference the banking bill his his tweet, its timing seemed to suggest that he sides with those groups—which include the ACLU, Human Rights Watch and Drug Policy Alliance—and that he wouldn't support the Secure and Fair Enforcement (SAFE) Banking Act as written.
Booker's Senate press secretary confirmed to Marijuana Moment in an email that his boss's Twitter post was sent directly in reaction to the House banking news.
While some have made the case that the bill would help promote social equity by improving access to banking services for minority business owners, for example, others view the legislation as primarily benefiting large cannabis firms.
Throughout his campaign, the senator has emphasized the need for inclusive and comprehensive marijuana reform. He determined that a bill to protect state cannabis programs from federal intervention that he formerly cosponsored didn't meet that standard and did not attach his name to the latest version.
"At this point it's too obvious and urgent and unfair that we're moving something on marijuana on the federal level and it doesn't do something on restorative justice," he told VICE in April. "I want that bill to have some acknowledgement of the savage injustices that the marijuana prohibition has done to communities."
"I get very angry when people talk about legalizing marijuana and then give no light to how marijuana law enforcement was done in ways that fed upon poor communities—black and brown communities. This is a war on drugs that has not been a war on drugs—it's been a war on people, and disproportionately poor people and disproportionately black and brown people."
Booker also said that he wants to couple conversations about legalization with talk of expunging prior cannabis convictions "in the same breath."
The senator's potential future opposition to a House-passed cannabis banking bill could prove problematic as its supporters work to shepherd the legislation through a chamber where it already faces an uphill path under anti-marijuana Majority Leader Mitch McConnell (R-KY) and skepticism from other GOP lawmakers.
House Marijuana Banking Vote Officially Scheduled For Next Week, Leadership Announces
Photo courtesy of Senate Democrats.
House Marijuana Banking Vote Officially Scheduled For Next Week, Leadership Announces
House leadership confirmed on Friday that a bipartisan marijuana banking bill will receive a floor vote next week despite objections from several leading advocacy groups who want broader justice-oriented cannabis reforms to advance before what they see as an industry-focused proposal.
The Secure and Fair Enforcement (SAFE) Banking Act, which cleared the Financial Services Committee in March, will be voted on through a process known as suspension of the rules, requiring two-thirds of the chamber (290 members) to support it for passage.
Majority Leader Steny Hoyer (D-MD) announced the scheduling of the vote in remarks on the House floor on Friday morning.
"We will consider several bills under suspension of the rules, including H.R. 1595, the SAFE Banking Act of 2019, as amended."
A staffer for his office told Marijuana Moment that they "expect it on the Floor on Wednesday."
No amendments will be allowed on the floor, but the bill's sponsor, Rep. Ed Perlmutter (D-CO) is moving to make a series of changes ahead of the vote in order to broader its GOP appeal. That includes adding language clarifying that banks that service hemp and CBD business as well as marijuana firms would be protected from being penalized by federal financial regulators.
The revised bill also stipulates that financial regulators can't target certain industries like firearm dealers without a valid reason.
"After six years of working on this bill, the SAFE Banking Act will go a long way in providing certainty for financial institutions to work with cannabis businesses and getting cash off our streets to make our communities safer," Ashley Verville, communications director for Perlmutter, told Marijuana Moment following Hoyer's announcement.
"We are very pleased that the broad support for this much-needed reform has finally led to a vote," Morgan Fox, media relations director for the National Cannabis Industry Association, told Marijuana Moment. "Small businesses cannot afford to delay access to financial services, and every day that traditional lending and banking is denied to the cannabis industry is another day that marginalized communities will continue to be left behind by the opportunities created in legal cannabis markets."
"The time to act is now, and success next week will only improve our chances for more comprehensive reforms in the future," he said.
Neal Levine, CEO of the Cannabis Trade Federation, echoed that point.
"We applaud the House for taking up this vital piece of cannabis policy reform that will greatly increase public safety within the markets we operate, while helping to address some of the challenges that we face regarding equity," he said.
While advocates initially expected a floor vote to be scheduled prior to the summer recess, that didn't materialize. Hoyer announced last week that he intended to get a vote before the end of September.
As outlined in the colloquy between @LeaderHoyer and @SteveScalise, next week the House will consider:
•Suspension bills including HR 1595 – SAFE Banking Act of 2019… (1/2)

— House Press Gallery (@HouseDailyPress) September 20, 2019
The announcement sparked a debate within advocacy circles, however. Groups including the ACLU, Human Rights Watch (HRW) and Drug Policy Alliance (DPA) wrote a letter urging leadership to delay the vote on banking—legislation viewed as primarily favorable to the industry—until comprehensive marijuana reform is passed first.
"This is disappointing news," Queen Adesuyi, policy coordinator for DPA, told Marijuana Moment about Hoyer's vote announcement. "We will continue to talk with leadership, members, and allies on next steps."
While Democrats have largely embraced marijuana reform, including the banking bill, frustration over the order in which the House tackles cannabis legislation has led to some dissent within the party and its constituencies, potentially jeopardizing the chances that the SAFE Banking Act will garner the required 290 votes. For example, Rep. Alexandria Ocasio-Cortez said on Thursday that she may vote against the bill if the chamber doesn't first tackle social equity issues.
"She feels strongly that addressing racial justice should be the first priority," a staffer for the congresswoman told Marijuana Moment.
Groups that backed delaying the vote have yet to decide on next steps since the scheduling announcement.
DPA Director of National Affairs Michael Collins told Marijuana Moment that "no decision has been made" in terms of whether the organization will urge lawmakers to vote against the bill on the floor without broader reform measures advancing first.
Jasmine Tyler, advocacy director for HRW's U.S. program, said "we actually haven't gotten that far."
"Pushing for delay still," she said.
Late on Friday, Hoyer's office formally listed the planned vote on the SAFE Banking Act on next week's floor calendar.
Lawmakers such as House Financial Services Chair Maxine Waters (D-CA) and Perlmutter told Marijuana Moment this week that while they share the groups' desire for broader cannabis legislation, there's been a lack of movement within the Judiciary Committee to advance a legalization bill from its chair, Rep. Jerrold Nadler (D-NY), and so lawmakers are in a bind.
"SAFE Banking is a narrowly focused bill that serves as the ice breaker for this Congress to take up additional marijuana legislation," Verville, from Perlmutter's office, said. "We appreciate the strong broad, bipartisan coalition of support behind this bill, and look forward to the vote next week."
Senate Minority Leader Chuck Schumer (D-NY) said on Thursday that he agrees with the sentiment expressed in the advocacy letter, writing that "Congress should not enact banking reform alone and think the job is done." He didn't specify whether he also wanted a vote to be delayed, however.
Sen. Cory Booker (D-NJ) didn't specifically mention the banking bill, but in a tweet published hours after the House vote was announced, he reiterated his stance that "any marijuana legislation moving through Congress must include restorative justice for those most harmed by the War on Drugs in order to get my vote."
As I said earlier this year, any marijuana legislation moving through Congress must include restorative justice for those most harmed by the War on Drugs in order to get my vote.https://t.co/Y1dOwgHbm2

— Sen. Cory Booker (@SenBooker) September 20, 2019
Justin Strekal, political director for NORML, which supports moving forward with the banking bill while broader legislation is worked out, told Marijuana Moment that the House vote next week "is an important first step by Congress."
"But much more action will still need to be taken in order to ultimately comport federal law with the new political and cultural realities surrounding marijuana," he added.
While some advocates have raised concerns about the timing of the banking vote, there's been widespread support for the legislation among financial associations and state officials.
The American Bankers Association (ABA), Credit Union National Association (CUNA), Independent Community Bankers of America (ICBA) and National Bankers Association (NBA) wrote a letter supporting the bill's passage on Thursday.
They're joined by 50 state banking associations, the National Association of State Treasurers, the top financial regulators of 25 states, a majority of state attorneys general and bipartisan governors of 20 states, all of which have backed the SAFE Banking Act this year.
If the banking bill clears the House next week, it's prospects remain uncertain in the Republican-controlled Senate. Though certain key senators such as Banking Chairman Mike Crapo (R-ID) have recently indicated that they're inclined to pursue a legislative fix to the issue, GOP lawmakers have generally not had the same appetite for marijuana reform as their Democratic colleagues.
That said, the chairman revealed last week that he plans to hold a vote on cannabis banking legislation in his panel before the year's end, and Perlmutter's proposed amendments are likely to increase Senate leadership's interest in taking up the SAFE Banking Act. Crapo is an especially strong proponent of preventing financial regulators from targeting certain industries such as gun sellers, which the bill will now address.
However, Crapo's communications director told Marijuana Moment on Friday that there are "no plans to mark anything up/hold a vote at this time."
Meanwhile, Senate Majority Leader Mitch McConnell (R-KY) is a fierce advocate for the hemp and CBD industries, and he may be persuaded to put the legislation to a vote since it includes explicit protections for those businesses even if he personally opposes broader marijuana reform.
This story has been updated to include comments from lawmakers and advocates. 
These New Marijuana Banking Bill Amendments Could Help Win GOP Support